Contemporary style with all the characteristics and appearance is very popular nowadays. In the next few paragraphs, we will try to present you all the factors of the contemporary style. As a result, you will create stylish contemporary home.
Color palette
Neutral shades are the central point of modern design. If you want contemporary style in black, white, brown and gray, then you are free to create a whole parade of their tones. Occasionally, you can use bold vidvid colors. But if you decide to make this move, use them carefully and only as accents.
Shapes in contemporary style
Forms or shapes are another part of the fundamental elements of modern design. This is one segment that separates this style from others with similar. However, contemporary design has an ideal mixture of straight and elegant curved lines. As a result, the interior is glamourous and comfortable in the same time. If you are remodeling your home, consider adding interesting architectural elements. It can be some cool modern fireplace or modern room partitions. On the other hand, try to include enough rounded furniture, pieces of lighting or round decorative elements.
Light
The final key point in creating a contemporary design is the properly lighting. Add an abundance of lighting features to the rooms, placing a special emphasis on the natural lighting. Make sure you have enough windows and natural light, which is the main goal. After that, you can include all types of lighting that you desire. It can be ambiental, accent, floor or maybe wall lighting, etc…, all depends on your needs and desires.
In addition, we present you one contemporary apartment. Here you can see the beauty of the contemporary style. Clean lines, bright shades, accented details… All that in harmony compements to beautiful and cozy living space.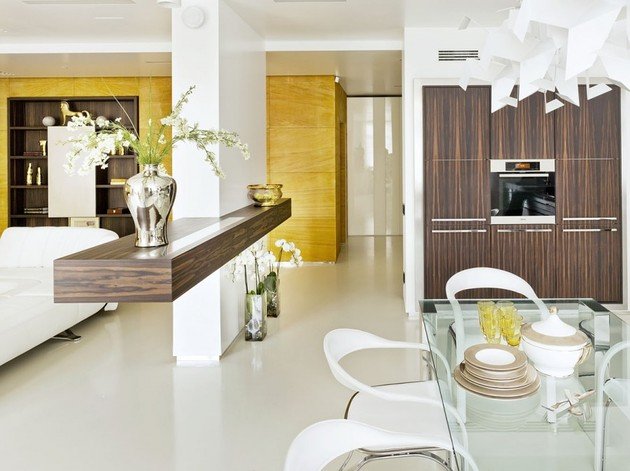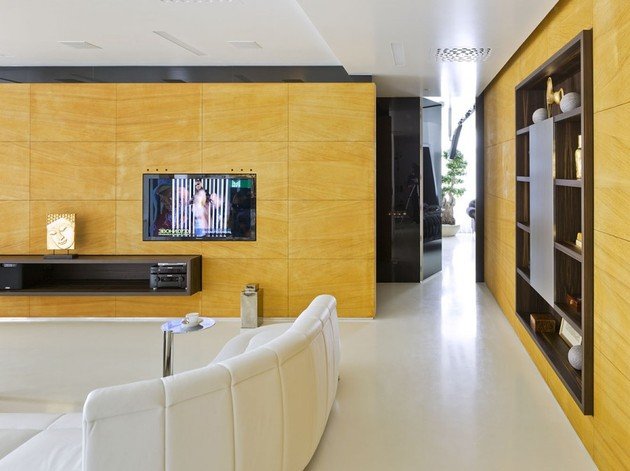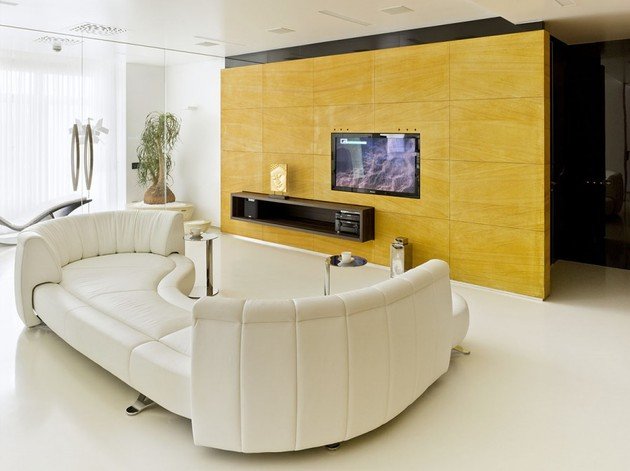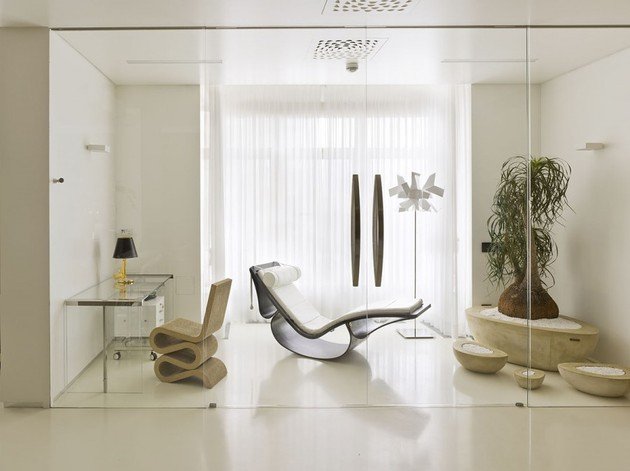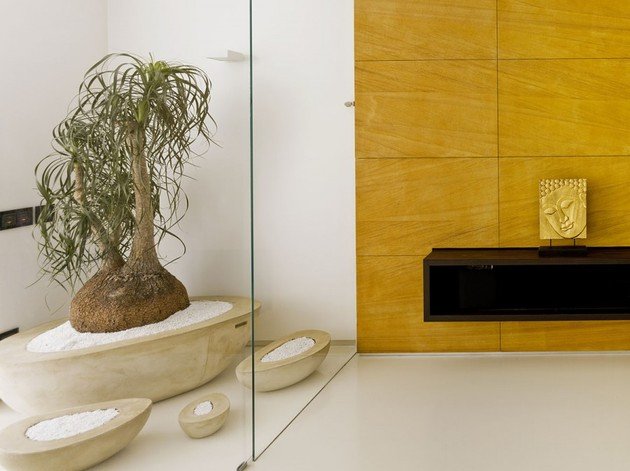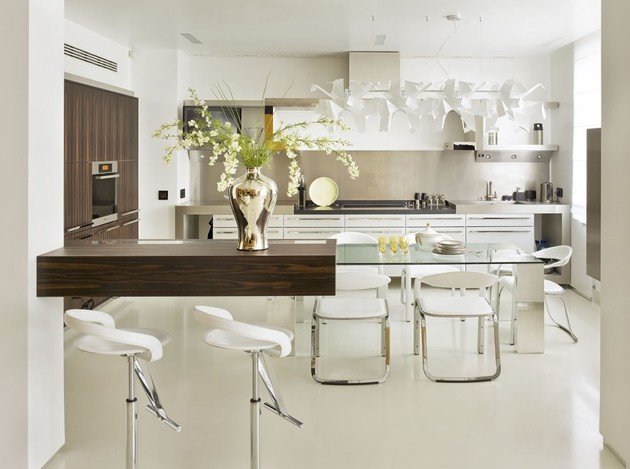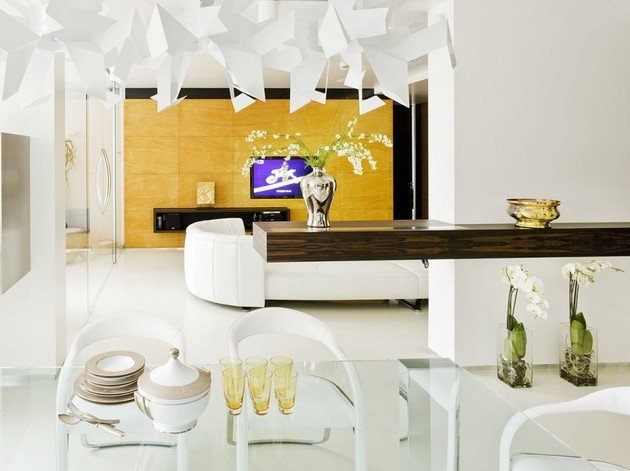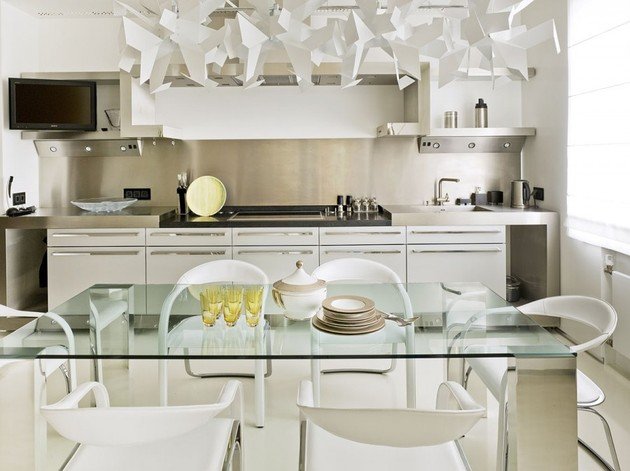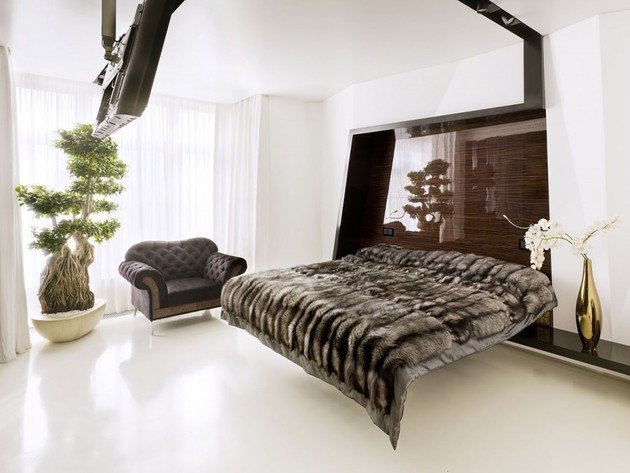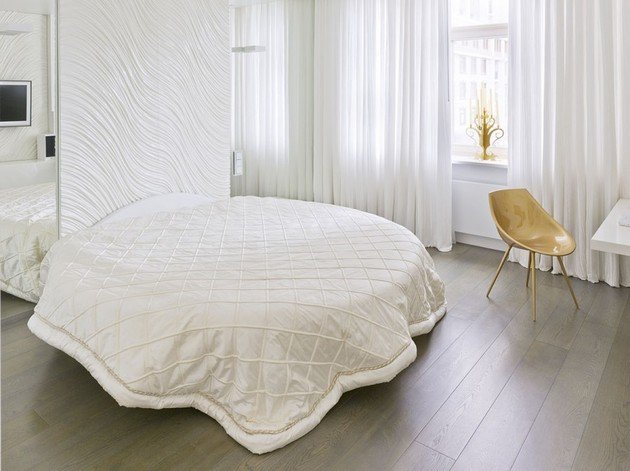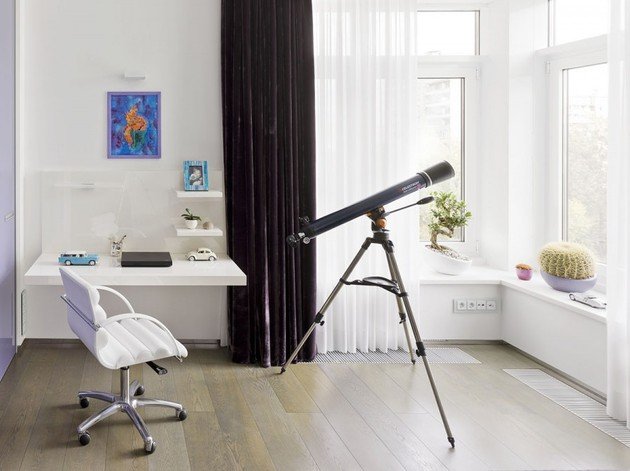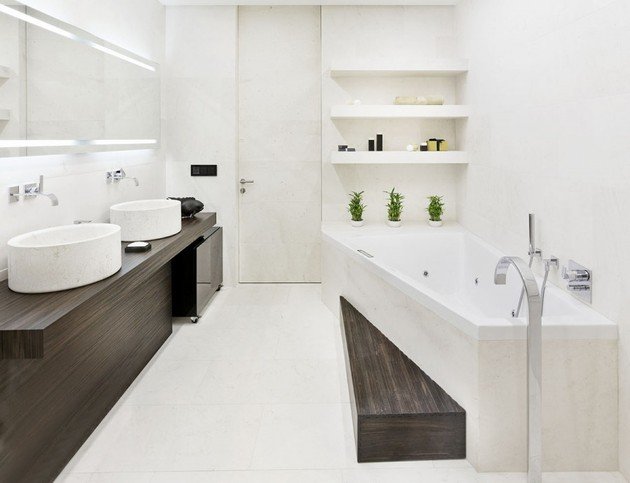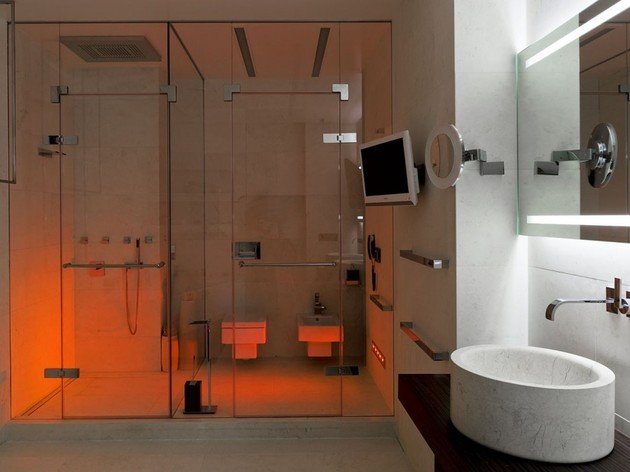 You can read more here