Indoor wood storage is the smartest thing that you can do ever! Like really! If you are not heating your home by central heating you probably hate how often you have to go outside and grab some wood before the fire goes out, right?
I know that fireplaces have the power to make the cold days and nights more enjoyable and relaxing, but it's definitely not relaxing going outside to get the firewood. For this reason, I wandered across the internet and collected some outstanding ideas that will inspire you to add some wood storage into your home. Thanks to these designs, wood will be within the reach of your hand. And what's most important, the designs are super modern and stylish and will fit in any home effortlessly. If you thought that a stack of wood in your living room will look ugly and messy, you are totally wrong. Moreover, it will give your home a rustic feel and will make it even more warming and welcoming.
If you scroll down you will see various ways of storage ideas, so you can make your picks in accordance with your preferences, home-style, and space available! Check out the fabulous wood storage ideas and recreate the one you like the best for this winter!
Incorporated in the home decor
I consider this to be the best way to store wood indoors. Once you make it incorporated with the rest of the decor, everything will look magical and in place.
This may require doing some renovation or redecorating, but it will be worth it. Feel free to arrange it next to an empty wall. Then add a shelf on top of it and place different decorative items. I assure you that this will become the focal point in your living area and it will be the first thing to grab the attention of everyone.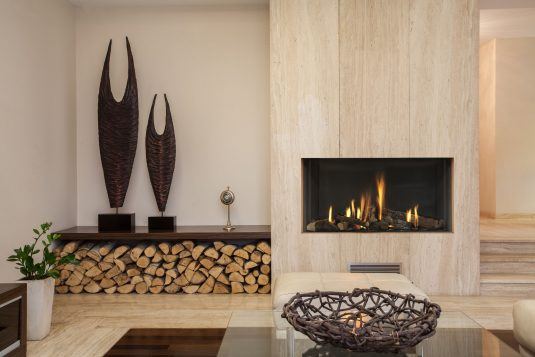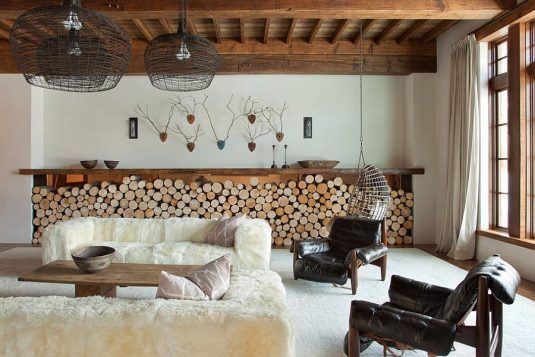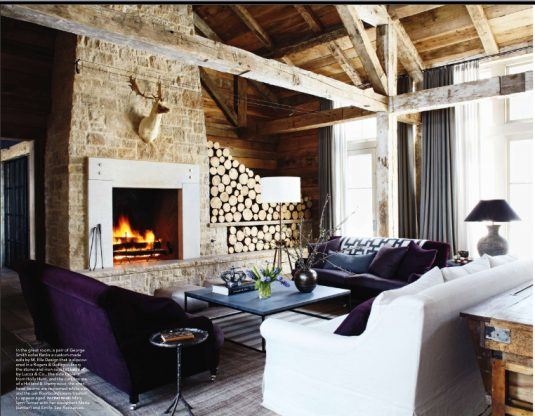 Is your fireplace build in the wall or you are about to do it soon? Make sure you leave some space for built-in wood storage next to it as well. Has it ever occurred to you to add some string lights on the wood to get that extra warmth? Try it, you are going to love it!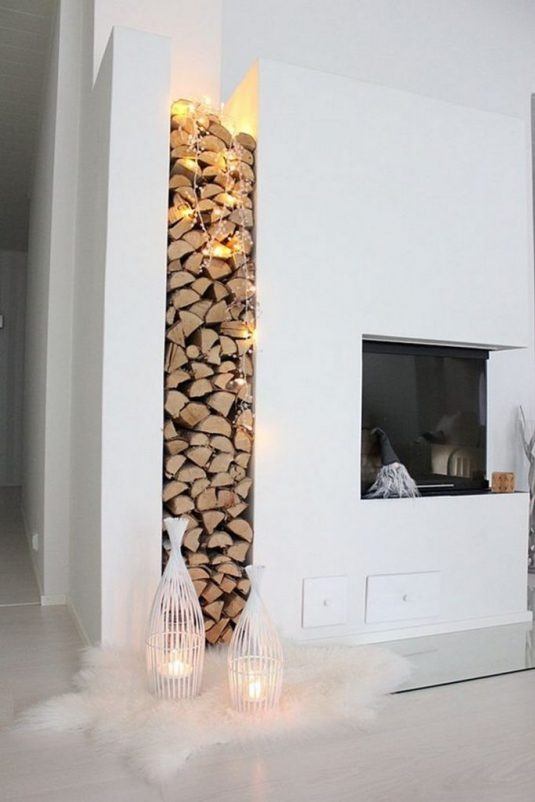 Wood storage racks
Have the wood storage racks caught your eye and now you are searching the market to find and buy them? If you have skills, some extra time, and tools you can make them on your own by repurposing pipes. Not only that this activity will be eco-friendly, but it will save you money at the same time. It's a good thing to add wheels to the rack, so you can move it around more easily. In this way transporting wood from outside will be as easy as a pie.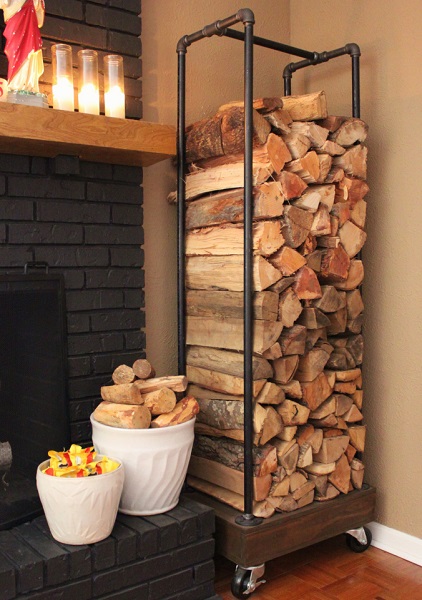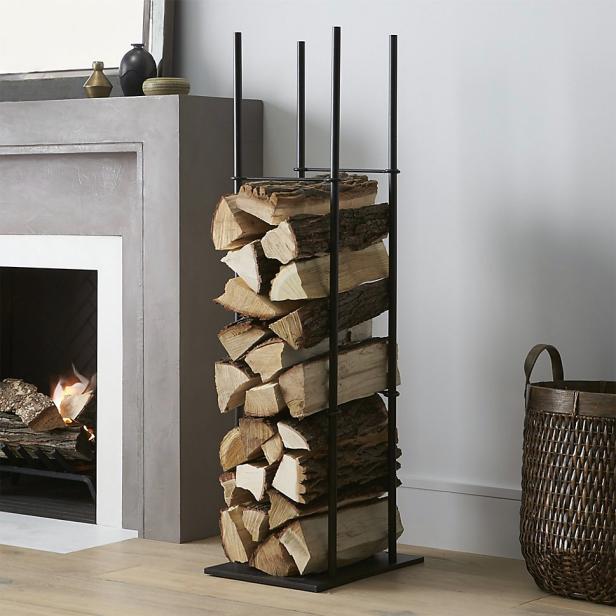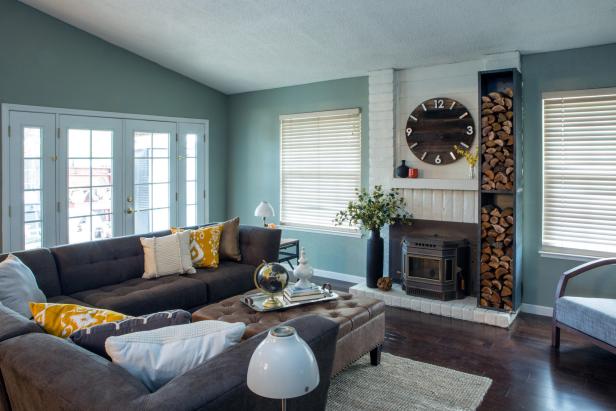 What do you say about hanging the rack on the wall? The free floor space will make your area look more spacious despite the huge amount of wood that you have there.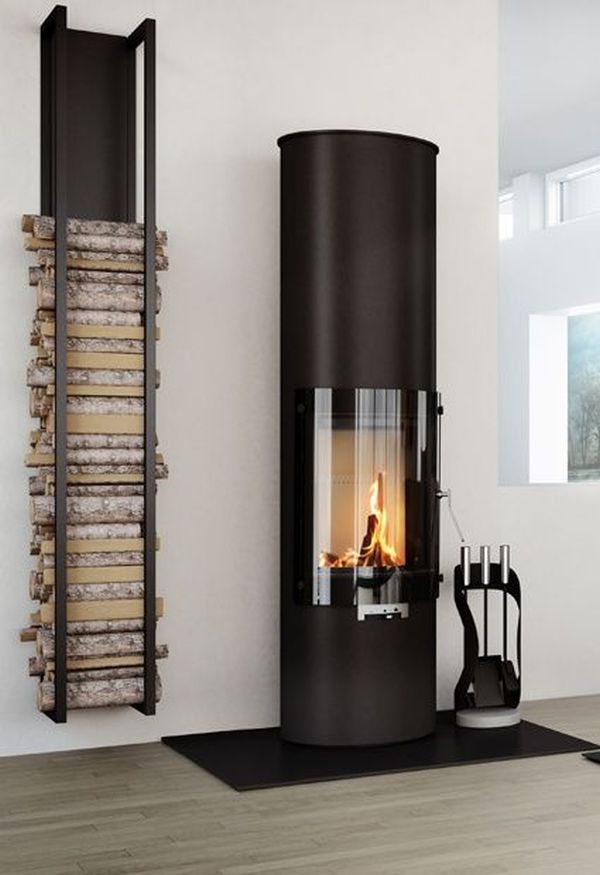 Buckets
There are people who are not in the mood to make big changes in their interiors but still want to bring the wood indoors. So, the easiest way to do so is to get a big bucket. Keep in mind that the amount of wood that the bucket can hold is not huge, so you will still have to go outside to fill it more often. The buckets are also great for small rooms since they don't take much space.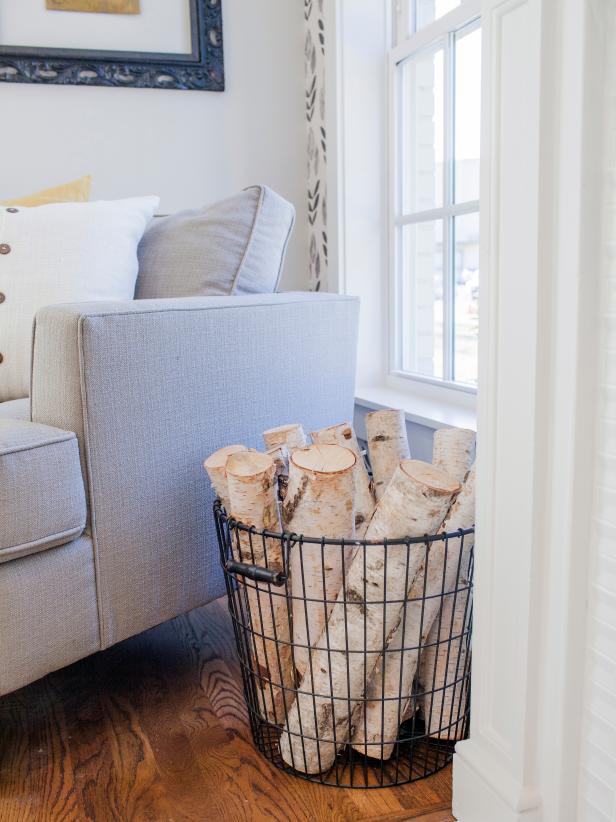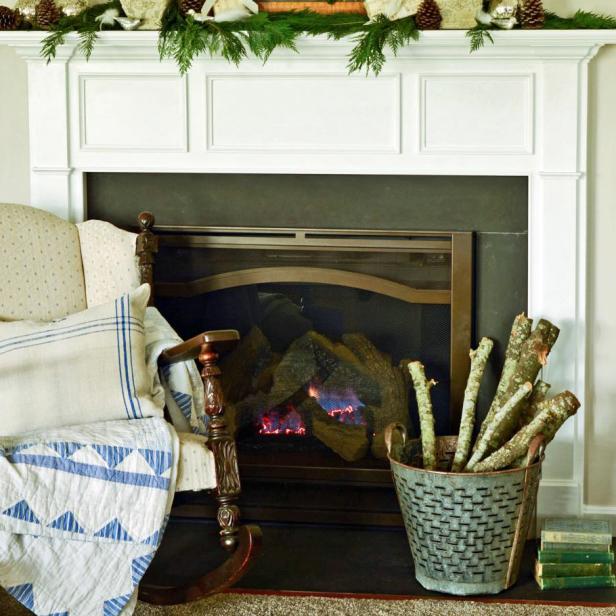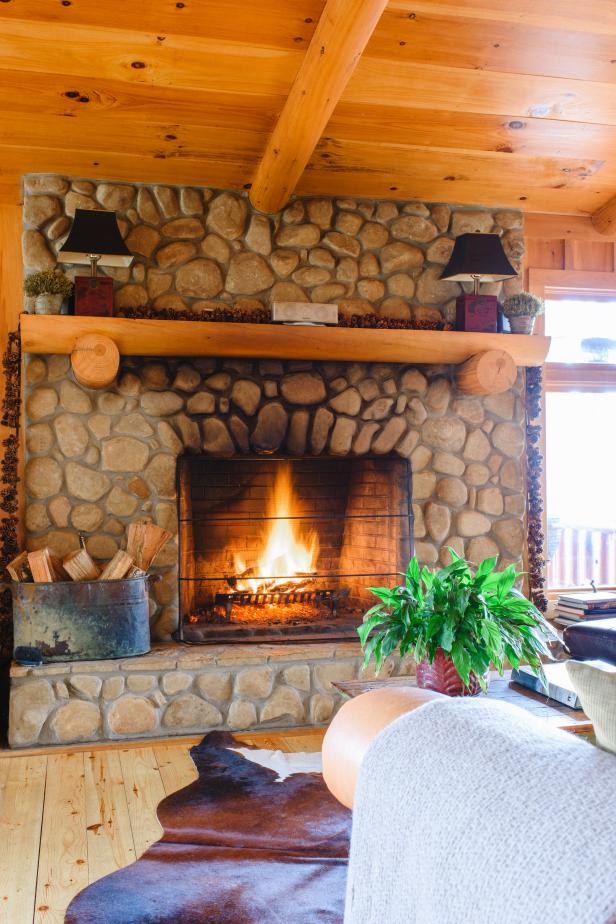 Other possible ways to store wood
The possibilities are really endless when it comes to indoor wood storage. All you have to do is to be a little bit creative, take a look at the things around you, and see whether they can hold wood or fit in your existing home decor. Crates, metal boxes, and belts are other interesting ways to organize the wood inside your home.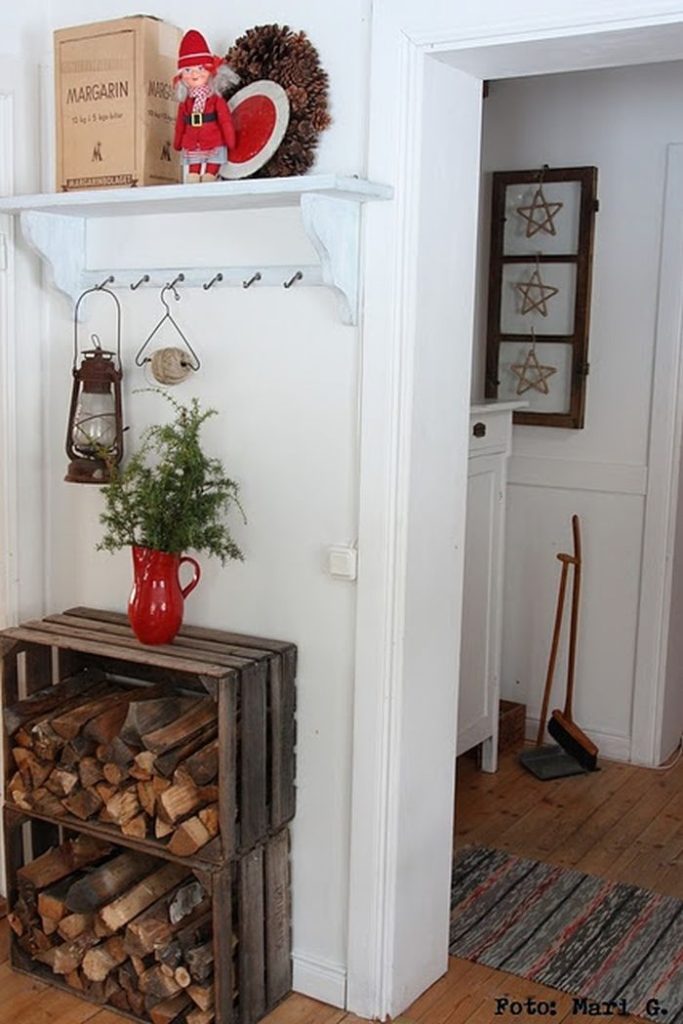 This metal circle box has really managed to leave me speechless. I just love the organization that it offers and the way it fits into the interior. It's like a piece of art!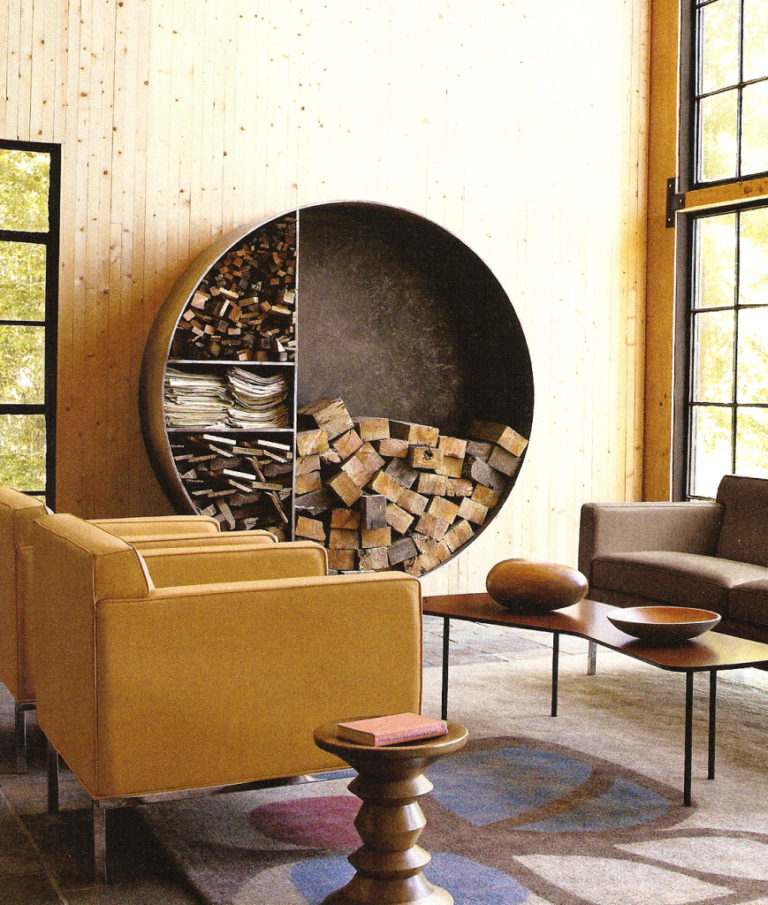 You have to admit that this looks really modern. I don't know whether it's practical though. How do you like it? Would you like to give it a try?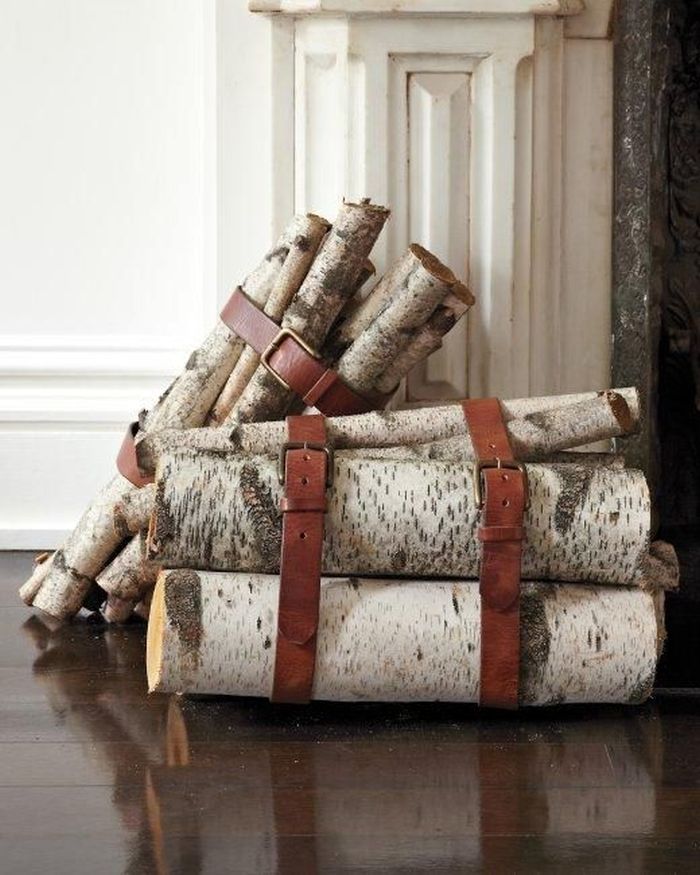 Closure
The cold weather is already here, and you have to think quickly if you want to make things easier for you. Making the wood more accessible is super easy with these ideas, don't you think? Pick the one you like the most and pull up your sleeves to recreate the indoor wood storage idea as soon as possible in order to make the best use of it during fall and winter. I have a few favorites already on my mind, and I'm looking forward to hearing yours!