We all know that water is colorless, odorless and shapeless, but thanks to the sun it sometimes gets the most beautiful blue color that is ever seen in the world. The nature has the power to surprise us with such a beauty that the human eye can enjoy to infinity. Below we are going to show you some of the most breathtaking world's lakes that have mesmerizing blue color that you don't get enough of looking at. So, if you are planning a summer holiday, take in mind these amazing locations presented below.
1. Lake Bled, Slovenia
Lake Bled is one of the lakes with the bluest water thanks to the glacier run-off  in its near.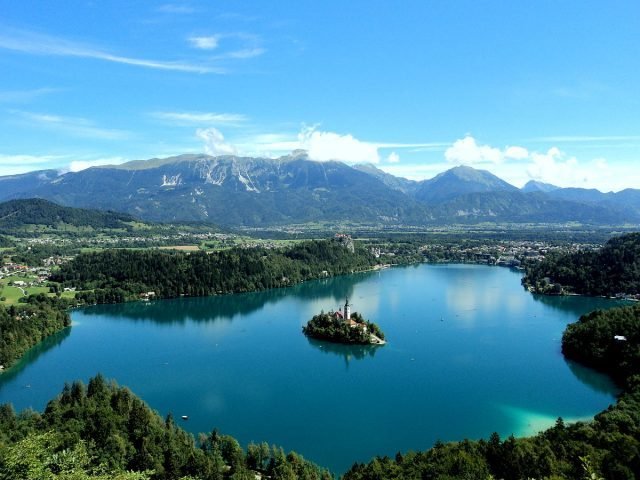 source
2. Bohey Dulang Island, Malaysia
If you want to enjoy a mesmerizing blue water on the Malaysian coast then the perfect destination for you is Bohey Dulang island. The visit there is really worth the money and the time spend on the journey.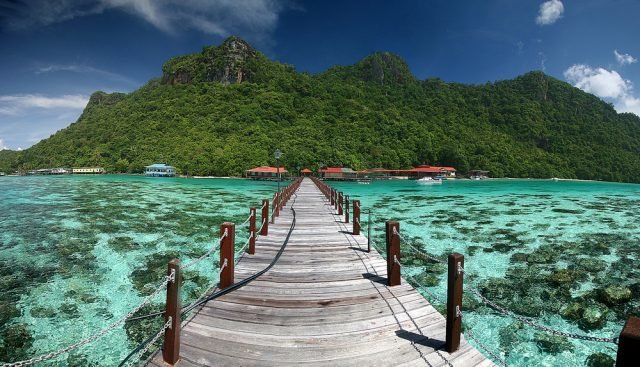 source
3. Iceland's Blue Lagoon
Blue Lagoon is a perfect place for you if you enjoy swimming and peace. Don't miss to visit it.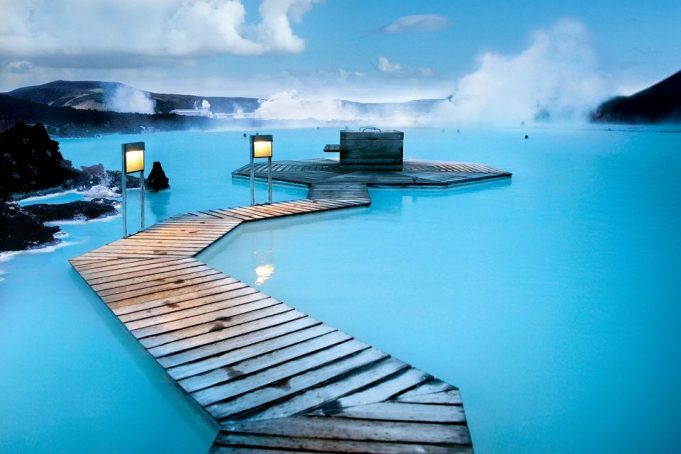 source
4. Belize's Great Blue Hole
A perfect  astounding blue water that sit about 45 miles off the coast of Belize in the Lighthouse Reef Formation is a perfect location for a summer vacation for more adventurous type of travelers.
  source
5. Zanzibar, Tanzania
If you are visiting Africa, then Zanzibar is the perfect location to choose. The blue water will give you that relaxing feeling that you are searching for when your go for a vacation.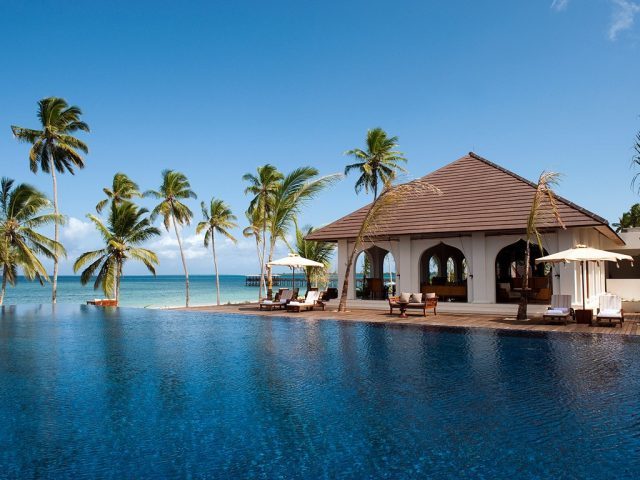 source
6. Jiuzhaigou National Park, China
If you are planning a late autumn holiday then Jiuzhaigou National Park, located in western China is the place for you. The blue water in this lake changes its colors to a rainbow in autumn.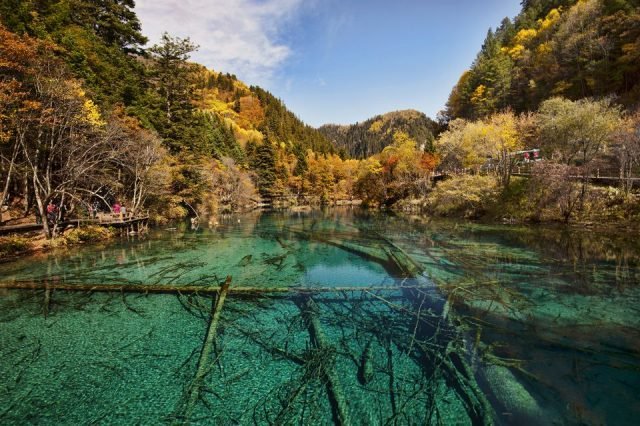 source
7. Peyto Lake, Canada
Peyto Lake , Canada is maybe not the best choice if you are lover of swimming because  its waters are too cold, but if you want to enjoy an amazing blue colored landscape then you should visit this place.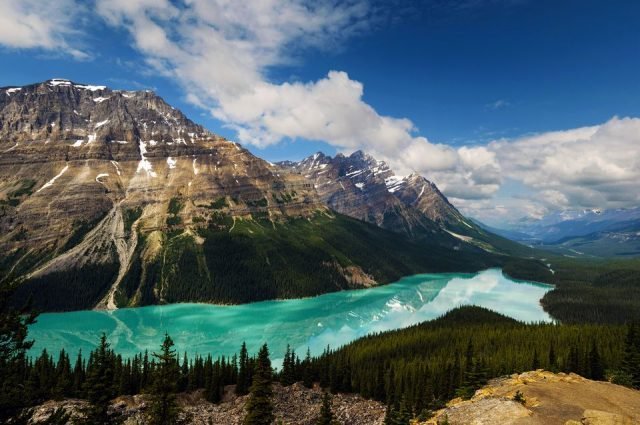 source
8. Rio Celeste, Costa Rica
Rio Celeste is one of the most beautiful lakes in the world that gets crystal blue color due to minerals from a volcano located near to it.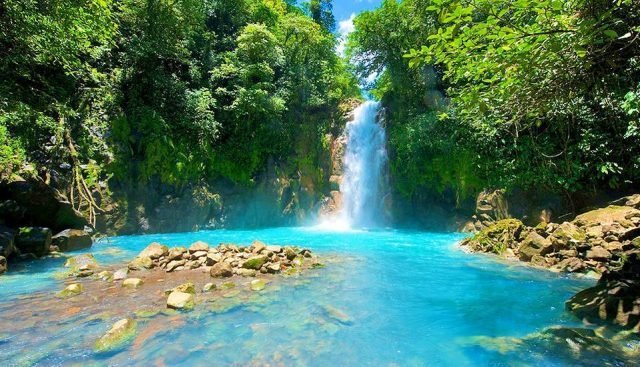 source