More and more people decide to leave the busy cities and move to more desolate and tranquil places where they can enjoy the beautiful nature and the magnificent log house. If you are dreaming about owning one or you have just purchased a log house recently and you are about to decorate it stay tuned and see some of the ideas that I have collected for you today. Log houses decorated in the classic way always manage to grab my attention and fascinate me. The power of wood which gives a sense of warmth and coziness is what makes these houses great for living. You are going to enjoy every minute here even if you are just there for the weekend, a few days or you have the luck to live there. Check out the Mesmerizing Log House Interiors That Will Impress You and see whether you have a thing for wood. I surely do!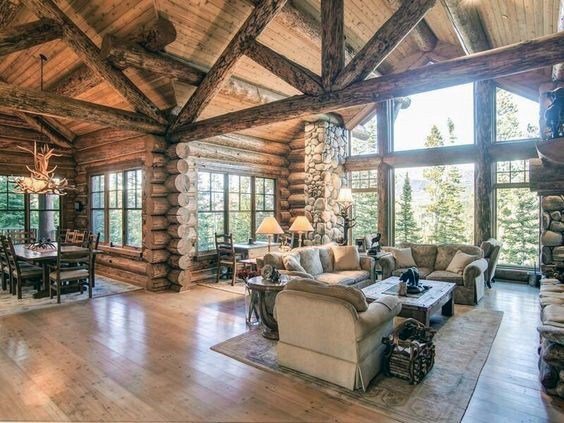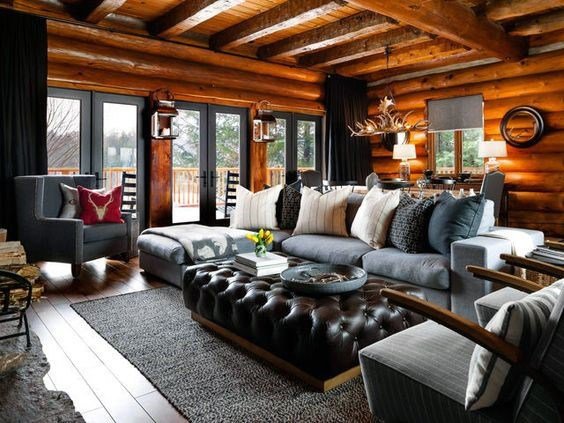 A big window in the bedroom is a must in order to enjoy the nature and wake up to some amazing scenery every day.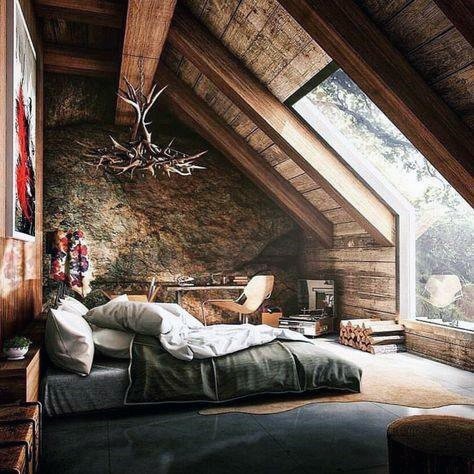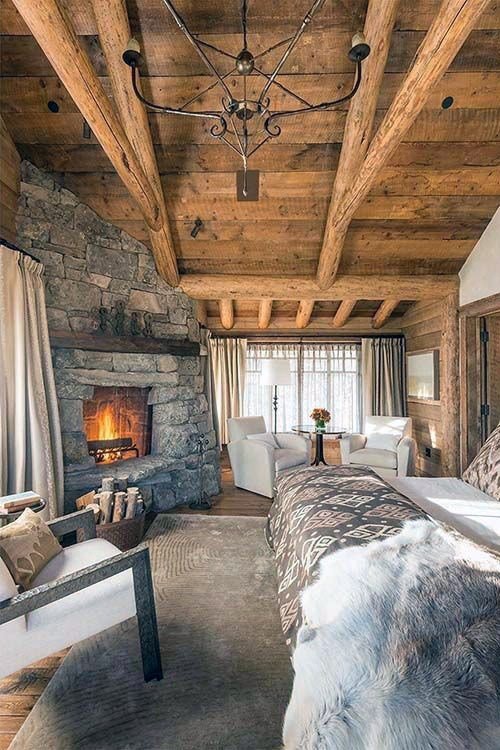 You can notice that the combination of the two natural materials wood and stone is just perfect and that every interior decorated in them looks stunning. Don't miss to add stone in your log house to get some texture and make an impression on everyone!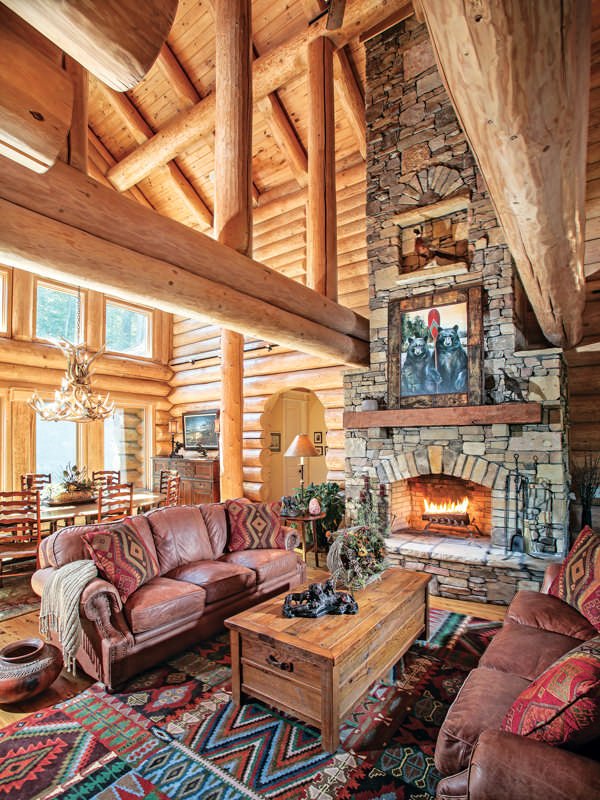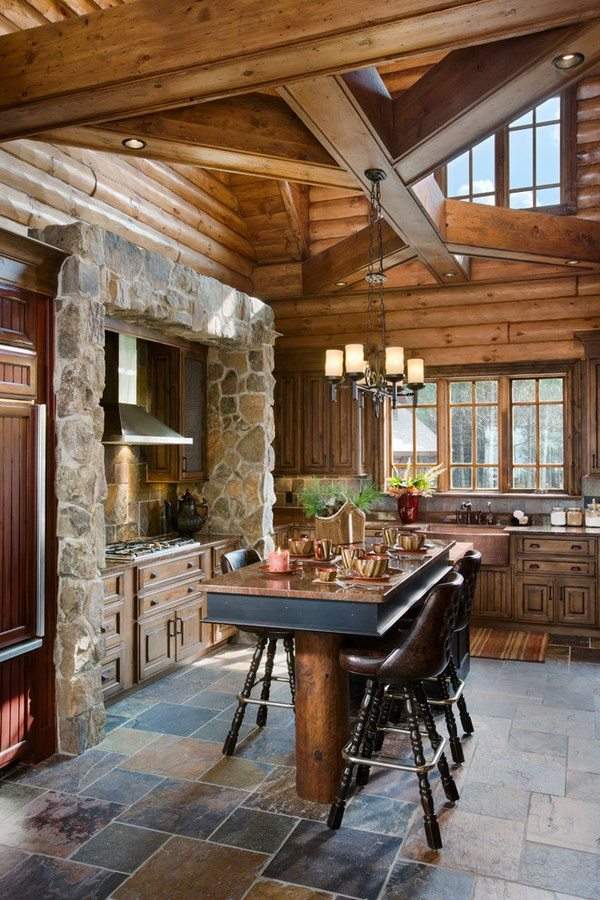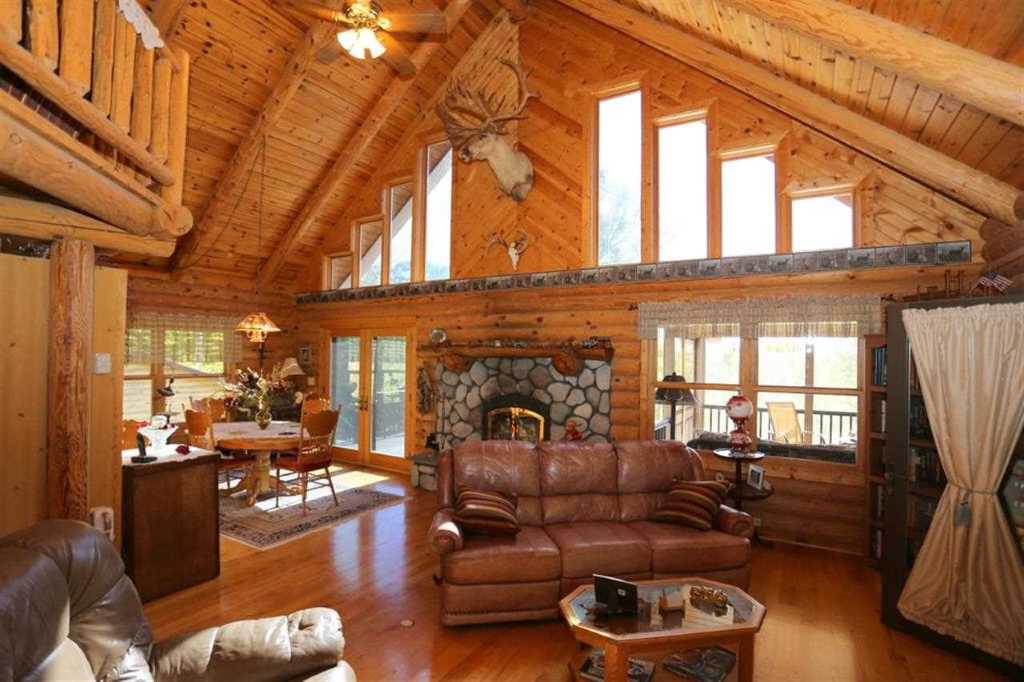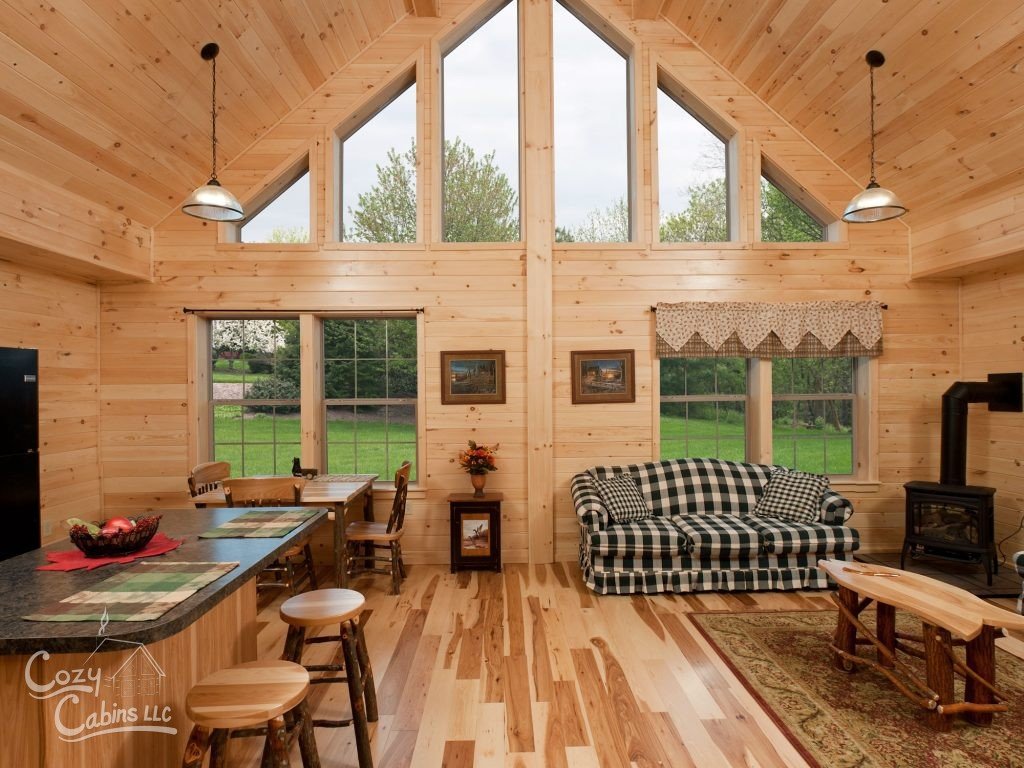 What is a log house without a fireplace? Can you already imagine getting warm next to it while drinking a glass of wine or your favorite tea during the cold winter nights?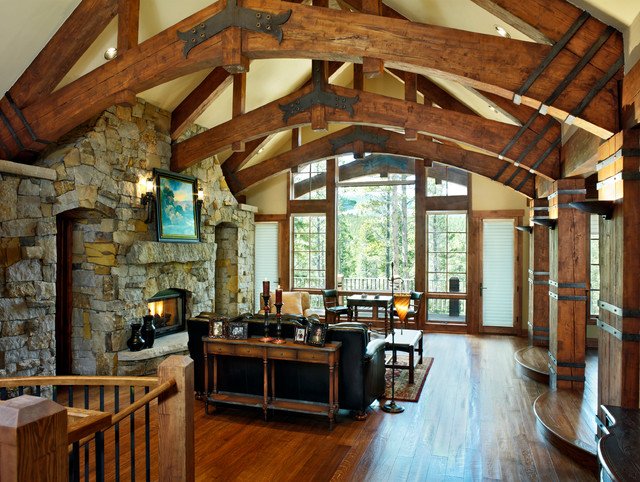 Most of the log houses have an open floor plan. In this way they look a lot more bigger and you have the opportunity to add massive furniture. Chandeliers will help you keep the place light and airy, so don't forget to incorporate them in the interiors. Use chandeliers with candles to fit in the ambiance and don't even think about the luxury crystal ones!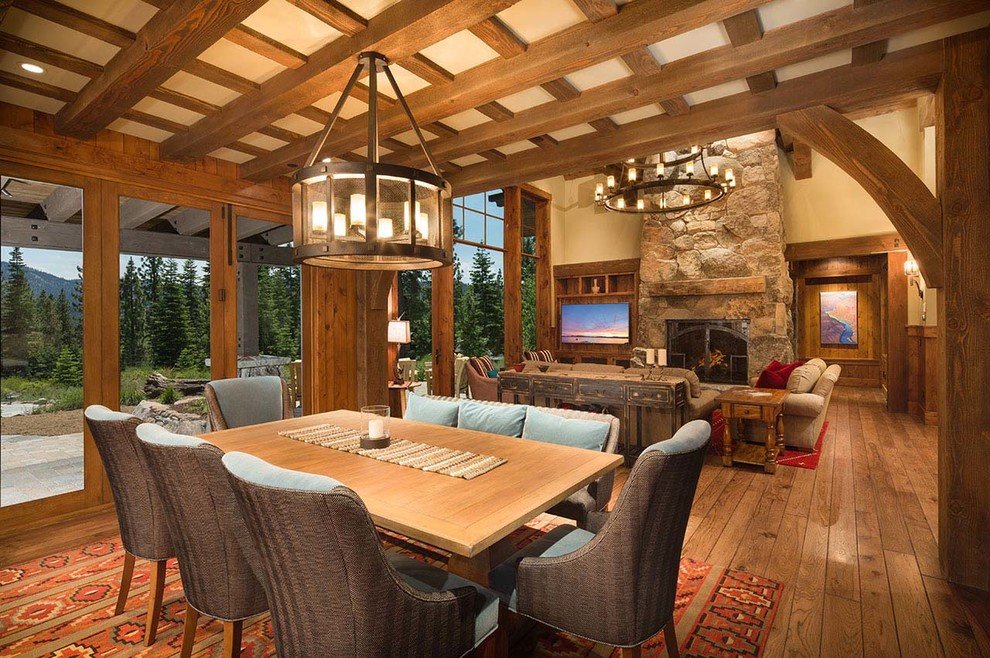 There are different wood types with different hues, so before building your own house take a look at all of them and see which one you like the best.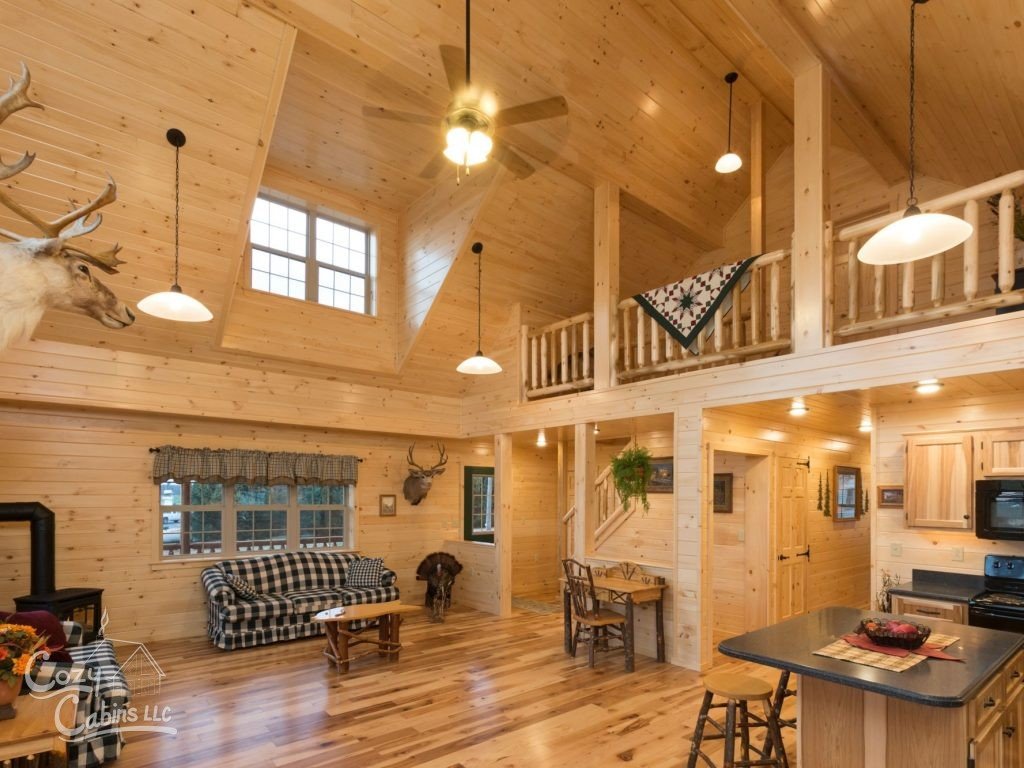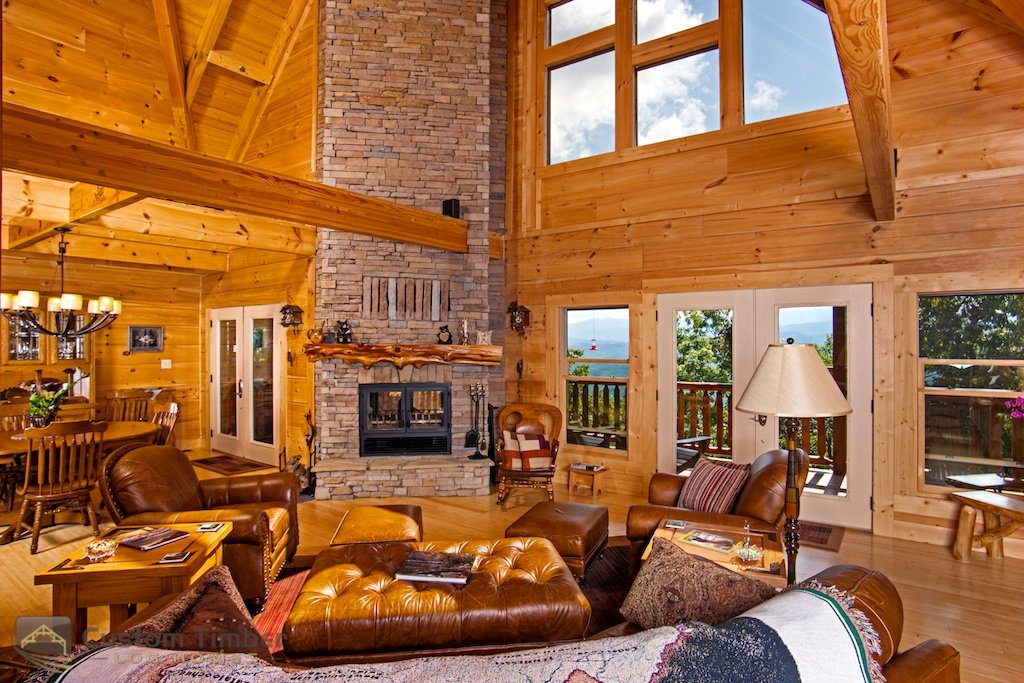 These wooden retreats are more than stunning and a stay in one of them will recharge your batteries and will make you love life more. Get your log house and use some of these ideas to decorate it in some pretty marvelous ways!