Modular prefabricated building systems provide a practical, cost-effective, and time-saving way to expand your existing site or facility. These easy-to-assemble and highly durable structures are built to such a high standard that they outperform many conventional constructions, making them ideal for use for many purposes in almost any environment.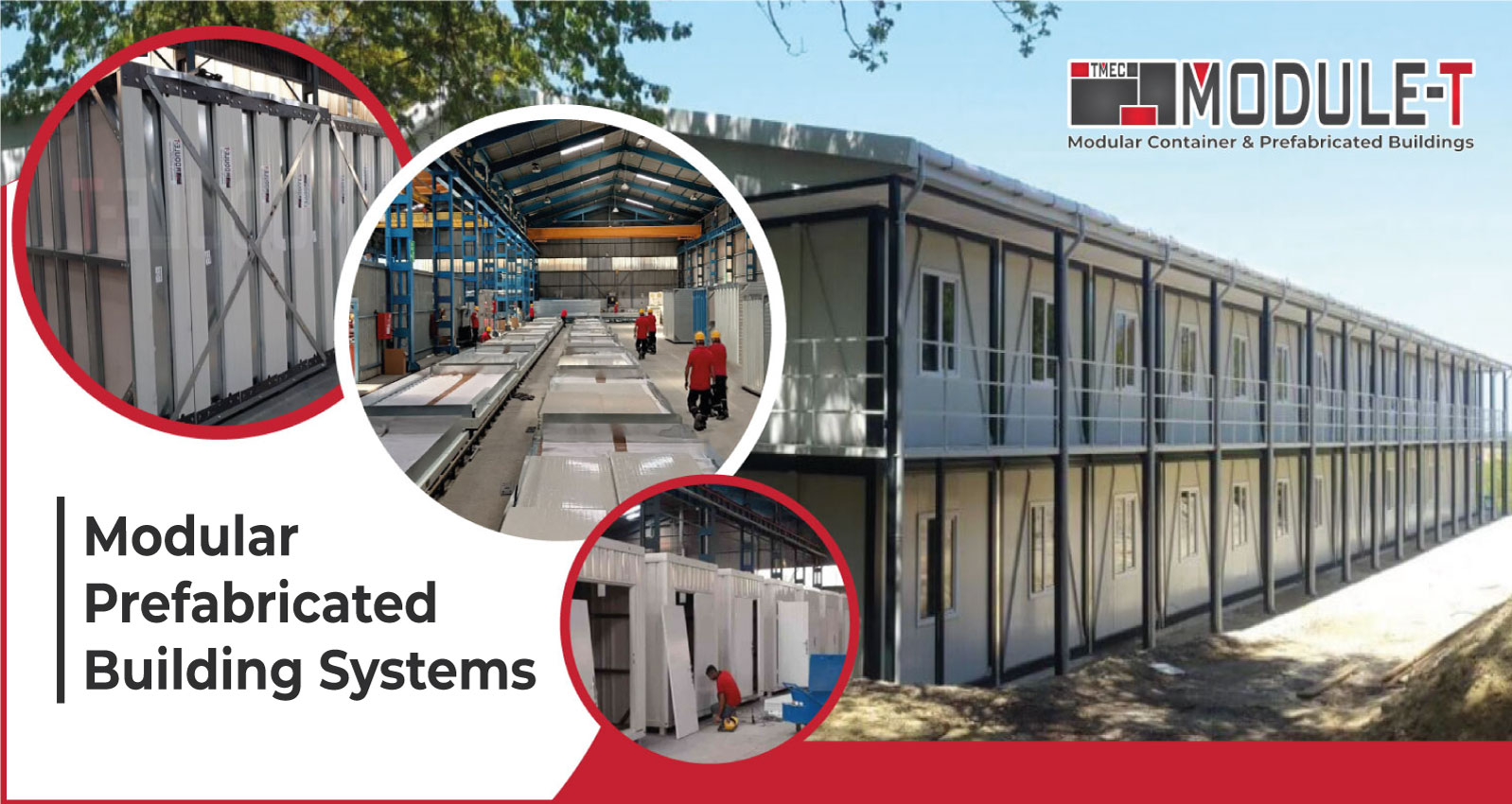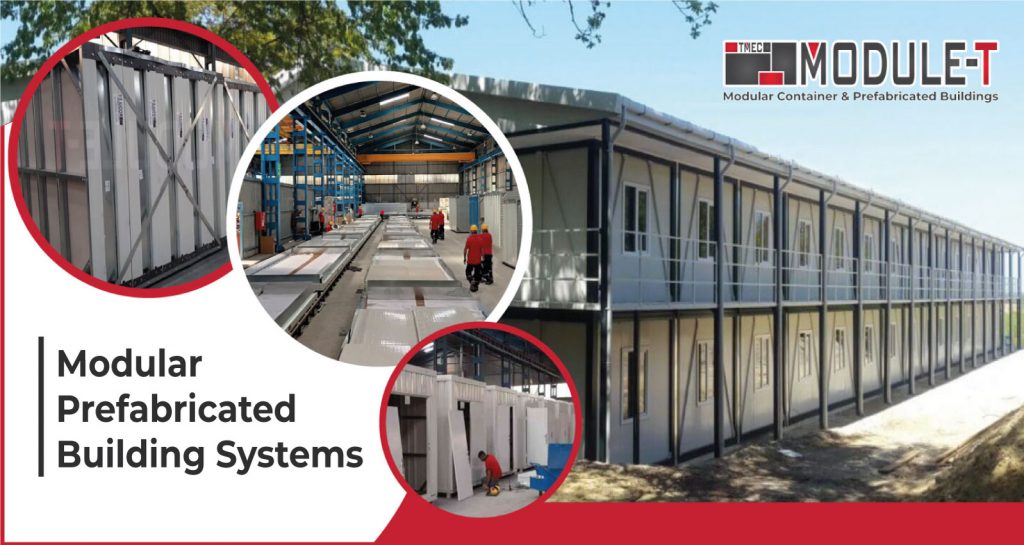 Why Are Modular Prefabs Needed?
If you need to create additional space for your site or want to build a labour, educational, or industrial camp from scratch, prefabricated modular constructions are a great solution. Traditional construction requires heavy machinery, labourers, and all the raw materials to be taken to the site. Aside from safety risks to your staff and crew, this causes considerable disruption. In addition, bad weather, lack of reliable contractors, and poor onsite coordination often result in building projects running over time and budget. Modular construction offers a time and cost-saving alternative.
What Are Commercial Modular Prefabricated Building Systems?
In contrast, modular buildings are designed and fabricated remotely in a tightly controlled environment, resulting in substantial time and cost savings. Once the design of the building is agreed upon, all the sections are made using high technology to ensure uniformly high quality and minimise wastage and carbon emissions. The walls are fully insulated, and the sections come pre-cut with sockets for easy electric and utility connection. The prefabricated modules are then flat-packed and shipped to the site for assembly. Most modular prefabricated buildings can be erected quickly, in a matter of hours in most cases. They also require only light foundations, which you can lay before arrival to make the construction process run swiftly. Once all the sections are connected, they form a fully functional, energy-efficient, and highly durable building that adheres to current building regulations and seismic and cyclonic standards.
The Importance of Modular Prefabricated Buildings
Modular prefabricated building systems have been used for industrial, residential, and commercial purposes for many years, but they were often seen as cheap or sub-standard constructions. This opinion has now changed, as modern materials and high technology now ensure prefabricated buildings often outperform conventional structures, not only in terms of cost and time but also in terms of durability.
You can now purchase high-quality modular constructions to suit most purposes, which can all be highly customised to fit their function and environment. Module-T is a well-established, leading global supplier of modular prefabricated building systems. From our facility in Turkey, we manufacture and supply prefabricated buildings to more than 120 countries over six continents. We offer an impressive range of modular buildings for use on temporary or permanent sites. These structures can all be linked, placed on top of one another, or used alone, and all the buildings are designed to be easy to assemble, dismantle, and relocate.
Enjoy Cost & Time Savings With These Prefabricated Modular Constructions
Our modular buildings come in a wide range of sizes and designs. We produce many purpose-built standard models to save you time and money, or we can build a structure specifically for you. Each design can be altered at the preliminary stages to include additional fixtures, fittings, or décor choices. See below a few examples of the popular modular prefabricated building systems we produce, alternatively view the Module-T website to see our complete portfolio:
Modular Office Buildings
If you are looking for a budget-friendly and quick-to-install way of creating an additional workspace, our range of modular prefabricated office buildings offers the ideal solution. They can be used on temporary or permanent sites and customised for most purposes. Our standard office buildings range from 45 m2 to accommodate a few personnel to 292,50 m2 with room for an entire administrative or commercial team.
Modular Locker Rooms
Our modular prefabricated locker rooms are perfect for use at labour camps, sports stadiums, schools, or industrial sites. These versatile structures can include metal lockers, benches, changing rooms, showers, sinks, and toilets. We produce several sizes that can all be altered as you wish.
Modular Accommodation Buildings
Prefabricated modular accommodation buildings and dormitories are typically used on communal work camps, construction, and industrial sites, at schools, and for emergency housing. The prefabricated buildings are a standard 20 or 40 feet and can be altered in many ways to make the space fit for purpose. Each offers a comfortable, watertight, safe, and highly durable construction that can be optimised to be more energy efficient and appeal to its residents.
Where Can We Procure Modular Prefabricated Structures?
The Module-T logistics team are well versed in organising the fast and cost-efficient delivery of our prefabricated modular building systems. For example, you can ship 140 m2 of a standard prefabricated modular building in a 40-foot container. Our team ensures the container is space optimised and packed carefully to ensure the sections arrive in perfect condition and are ready to be erected at the site. Our assembly team will then guide you through fitting the modules together. Alternatively, we can arrange for a specialist assembly team to attend if necessary. If you would like more information on prefabricated modular building systems, please get in touch.