Everybody moves at some point in their life. It doesn't really matter whether you do it often or it's your first time, this process can be quite stressful and can take a toll on you even if you are a stunning planner. Moving is not an easy task for everyone. But fortunately, there are some tips and tricks that will help you pack faster and make the process go smoother. Check out our moving tips that will make relocation easier and less stressful.
Start packing sooner than later.
This is the best tip that you can ever get. Even if you think that there's enough time for everything, believe me, there isn't. And remember, moving starts even before you pack your first box. These are the tasks to do in order to start on the right foot:
Call a utility company.
Look for a mover fast.
Define your budget.
Create a checklist.
Think about and plan packing supplies.
Make meal plans to use all the food that you have in your home.  If you can't eat it up all, think about donating it.
Make a list of the people you need to notify that you are moving.
Buy moving boxes of high quality.
Although you can go to the grocery store and get some boxes for free, resist this urge and rather invest in some quality boxes which are more durable. The cost will pay at the end. You probably don't want the reused boxes to be falling apart when you are moving around, do you?
Another thing to have in mind when packing into boxes is to be careful that the boxes are of an appropriate size for your belongings. Be sure not to overpack the boxes too, so they are easy to move.
Creating a pull tab on the boxes will make the process of opening the boxes when the time comes much easier. Just place a wool string under the tape and leave excess on the side.
Don't leave empty space in the boxes.
Watch out to fill every empty space in the boxes with clothes, packing paper, or foam in order to prevent the items inside from shifting around. This is really important for every box, especially for the breakables and fragile things. When you spare some extra time in packing these things, you are bound to reduce the stress in the long run.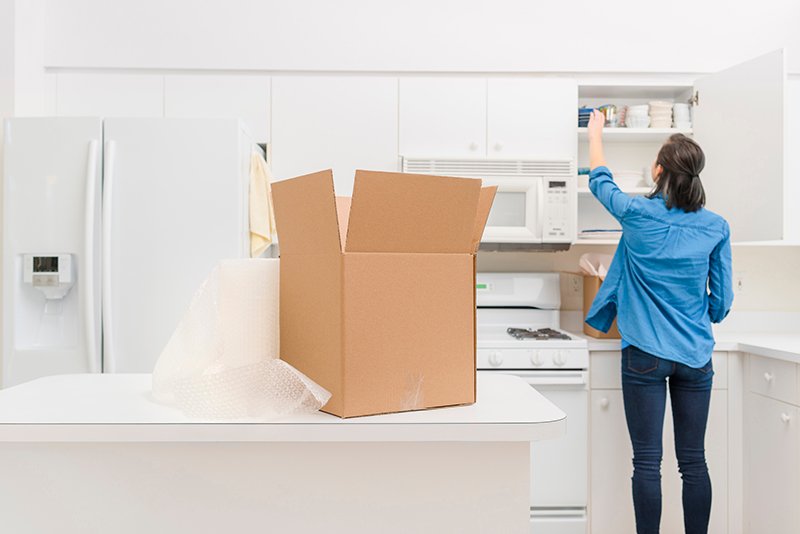 Declutter your things, so you can pack easier and you can pack fewer things.
There's no need of moving things that you don't need, right? Inspect your belongings and figure out what needs to be tossed, sold, donated, and kept. Then, pack just the things you want to take with you. Take measurements of your furniture, and see whether it will fit in your new home. If it isn't a good thing, go ahead and sell it.
Make a plan to pack one room at a time.
We already said that you shouldn't be waiting until the last minute to start packing. Make a diligent plan to pack for an hour or day or two, one room at a time. Packing things from different rooms at once can be really overwhelming.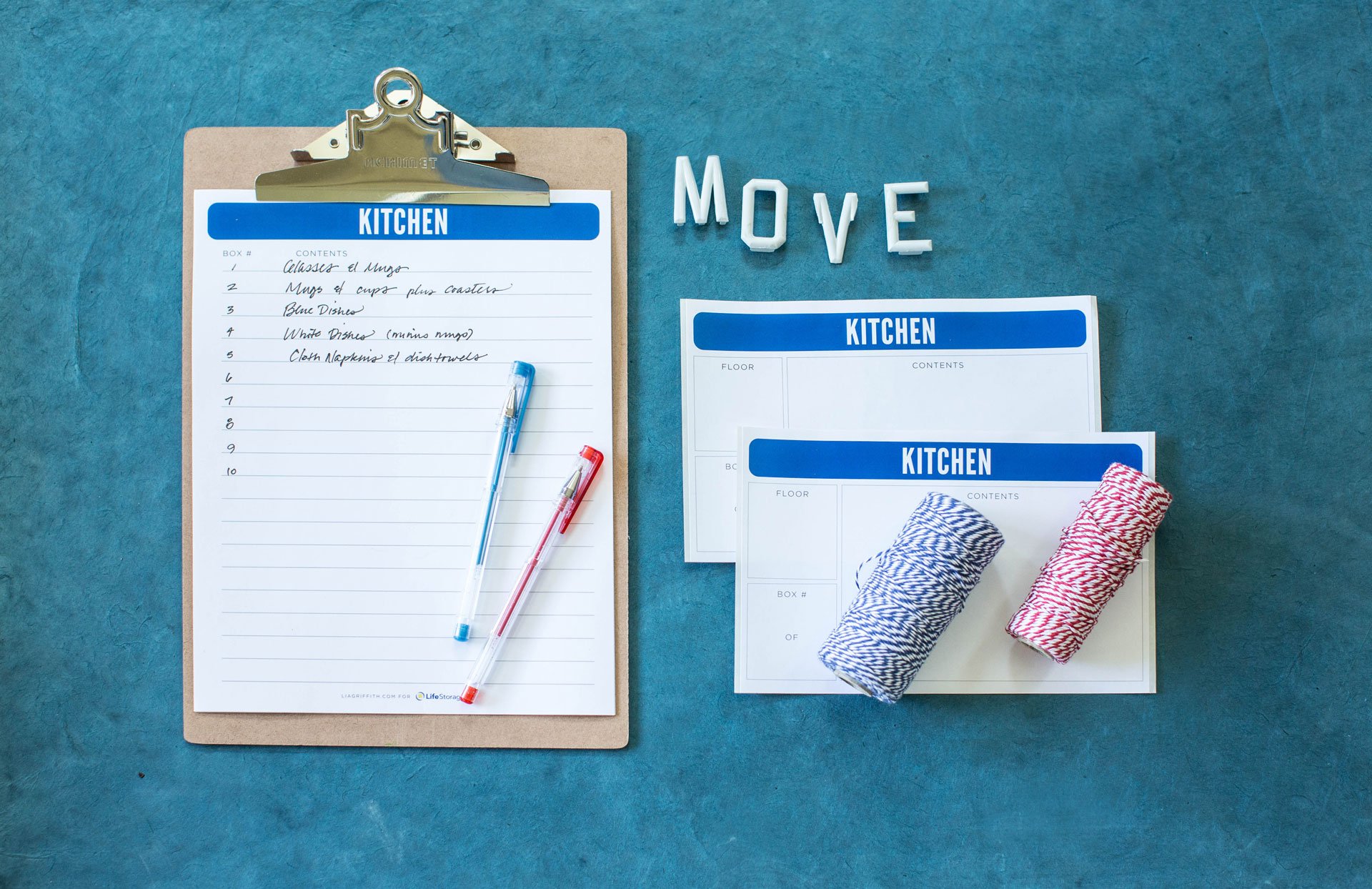 Pack a moving essential box or boxes.
When you get in your new home and you see all of the boxes around you can be really frustrating especially if you are looking for your toothbrush or another pair of underwear. This is why it's of crucial importance to have a box with all the essential things you are going to need in the first day or two when you get to your new home. Make sure you label the boxes, so you can find them easily. In this way, you won't have to open every single box to find the different items you need.
Use packing labels in different colors.
Not only that you should label all the boxes, but I advise you to use packing labels in different colors for each room as well. This is a really smart way to save lots of time and your nerves.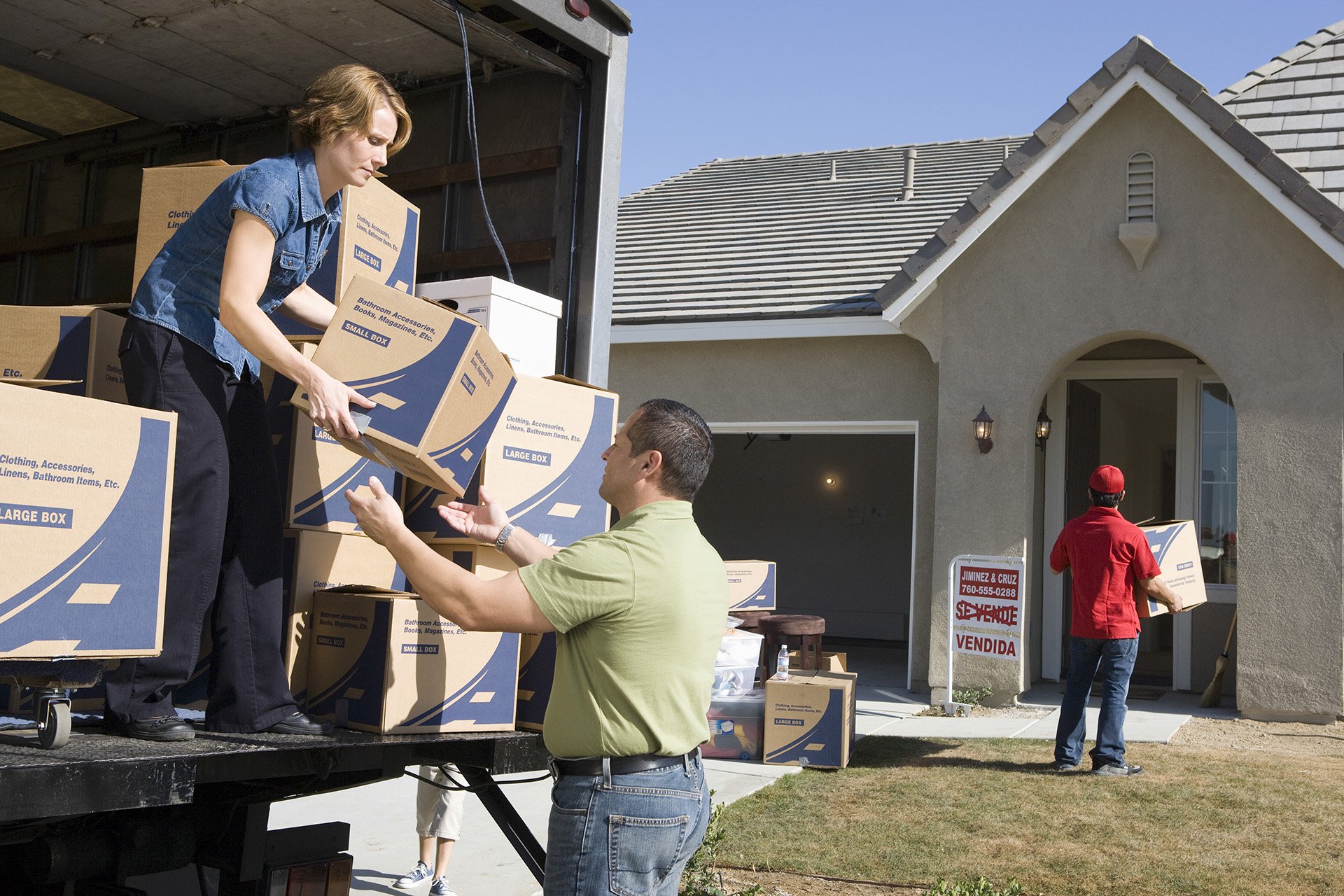 Save space when packing your clothes.
Let's be honest, except furniture, clothes are the next in the row that will take you much space. This activity can be quite time-consuming too. These are the things that you should do when you deal with clothes:
Use vacuum sealing, so your clothes will take as little space as possible.
If you have lots of clothes on hangers, you should use garbage bags to pack them. Make a hole in the bag and just put it over the hangers.
Rolling instead of folding.
Have a plan and a person in charge of it.
Make a plan for which things need to be loaded and moved first. Having a person who will be in charge of all of this is another smart thing to do.
I hope you find these moving tips that will make relocation easier great, and that they will help you make the process less stressful!