With its endlessly diverse list of attractions, Israel has found its way into thousands of travelers' bucket lists, who crave visiting this place not only for religious purposes but also for entertainment.
The Holy Land is often thought of as a mere pilgrimage destination, and for a good reason. After all, this is where the world's major religious events took place. But Israel is far more than mosques, synagogues, and churches. It is full of natural wonders, such as the Dead Sea and Negev Desert, that tourists around the globe want to immerse in. In other words, Israel has something for everyone.
And if you do not know where to start, do not get discouraged. We have made a selection of lures and activities to indulge yourself in during your trip. It is impossible for at least one of the following not to enthrall the discerning traveler in you.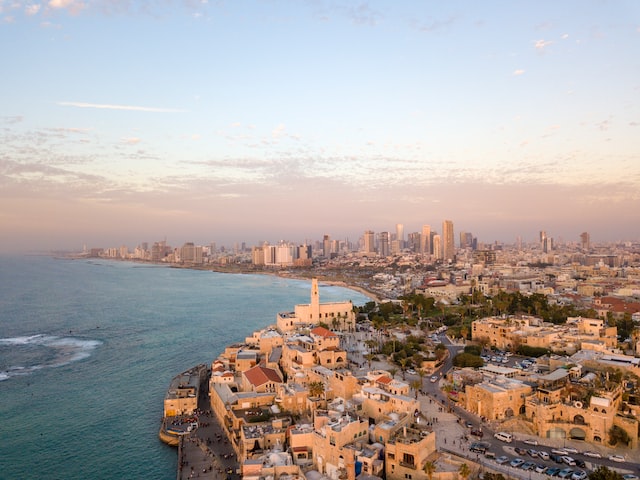 Image source: https://unsplash.com/photos/yBJuiaMHlsk
Tour the Old City of Jerusalem
Jerusalem, often referred to as 'the Holy City, is glorified by majestic structures and ancient buildings which date back about 5,000 years. It is a meaningful place for all three main religions in the world: Christianity, Judaism, and Islam. Although it is relatively small, this place boasts a number of attractions, which would take days to tour them all. The Old City of Jerusalem is undoubtedly among tourists' favorites, as it hides countless secrets in its maze of shaded streets. From the Via Dolorosa to the Western Wall, the sites and streets of Jerusalem evoke thousands of years of history. And apart from the religious sites, which often abound in crowds of pilgrims, feel free to adventure into the mazy lanes that conquerors, Crusaders, and kings have all fought over.
Explore Jerusalem's fabulous museums, go for a walk on the Via Dolorosa (which is believed to have been walked by Jesus before its crucifixion), shop in a 'Shuk' (an open-air market from which you can buy everything from fresh fish to fruits and veggies), and dare to visit Yad Vashem, the beyond-words emotional memorial of the millions of Jews victims to the Holocaust. Jerusalem's appeals are indeed hard to check in just one day. So, for an insightful overview of the Holy City, do not hesitate to take a tour. There are a number of Christian tours to Israel, which you can personalize depending on your specific needs and budget. Plus, tours make for an excellent opportunity to meet new people (if you go for group tours, of course) and expand your knowledge about Israel's storied past.
Get some vitamin sea
The Dead Sea is one of the world's wackiest natural wonders due to its high salt content, making sinking impossible. That being said, you can easily float in these mineral-rich waters and even read your favorite book while at it – all that while reaping the sea's many therapeutic benefits. The Dead Sea's healing mud is known throughout the entire world, and some tourists visit Israel only for this special treat.
The coastal city of Tel Aviv has some of the most magnificent beaches in the world, and Banana Beach, Frishman Beach, and Gordon Beach are just a few of them. It is time to get some vitamin sea while exploring the shores of Tel Aviv and taking a sunbath. Whether you are looking to swim or have a relaxing moment of serenity, this is a great place, so ensure you do not leave Israel without exploring the beach resort areas along the Dead Sea shoreline.
Indulge in the Israeli cuisine
Israel is also known for its world-class food scene, being home to rich and spectacular cuisine. This scene is full of ingenious eateries combining tastes from around the globe with traditional Israeli food to accommodate the people of diverse social and ethnic backgrounds populating the country. Israel is a place of both fine dining and local street food, so no matter what you crave eating during your trip, you are likely to find the one thing perfect for your taste and needs. Traditional dishes are, though, not to be missed: these include delicacies such as hamin, challah, Israeli salad, hummus, and falafel (many of these have been borrowed by the rest of the world as well as their taste is irresistible).
Ride a gondola to the Rosh HaNikra Grottoes
No, this is not Venice – it is something even more exciting. Riding a gondola to Israel's one of the top-rated attractions is nothing but exhilarating, particularly if you are an adventure seeker. And while the Rosh HaNikra Grottoes were once accessible only to avid divers and wanderers, today's advanced installation of cable cars has made it possible for all kinds of visitors to adventure into the deep caves and admire the sparkling blue waters of this natural wonder.
Explore Jaffa
Although it is a small harbor town, Jaffa has a lot to offer. If you have come to Israel to step into its past, Jaffa is definitely a place you should not miss. What many do not know about this picturesque city is that it may be the oldest port in the world. But apart from the port, Jaffa boasts a majestic flea market, a number of ancient buildings, cafes, art galleries, and numerous enigmatic streets. There are a lot of things to do in this chilled-out town, among which the most important are walking a tour across the ancient Marzuk Street, having a memorable dining experience on the Olei Zion Street, and admiring the view of the Clock Tower, the very symbol of Jaffa dating back to the period of Ottoman Empire. It is a once-in-a-lifetime chance to see where the greatest ships of the ancient Mediterranean empires docked. And since Jaffa is home to a mixed population of Arabs, knowing a bit of Hebrew or Arabic would certainly hurt no one. Remember that Israel is the world center for Jewish Education, so learning Hebrew can only open new doors for you and take your journey to the next level.
So, whether you have decided to visit this place for some dusty action or a more profound comprehension of the Christian faith, you will likely have a memorable adventure in the Land of the Bible.