Spring is upon us in full force and we can't help but enjoy the nice and lovely temperatures outside. Summer will be here within a blink of an eye and I can't be more excited to show you these outstanding summer party ideas that I have gathered for you today. Is there someone who doesn't like to party in summer? I don't think so!
It doesn't matter whether it's a birthday party, a graduation party, an engagement party, or a no-occasion-at-all party, we all love to gather with our favorite people, enjoy a drink or two while snacking some delicious food. The coronavirus really messed up with our last summer, and the party forecast says that it's going to be better this year, so we'd better get ready on time, don't you think?
When you start planning your perfect outdoor summer party, the first thing that you should do is pick a theme. Think about the things you enjoy and have missed the most during all of these quarantines and lockdowns. Are you up for a movie night party in your yard, or are you impatiently anticipating a cocktail party to get tipsy and have the time of your life? I bet that some of you are in a desperate mood for food and a barbecue party may be the perfect one for them. A pool party is not a bad idea at all, and the bonfire party will light your fire as well.
Check out these party ideas and plan yours on time!
Summer Party Ideas
Movie Night
The movie fanatics will be glad to come to your outdoor movie night party. The best time to invite people over is an hour before sunset, so they can get around just before it's starting to get dark.
Do you ask yourselves what snacks to serve at this type of party? You can have anything your heart desires. Popcorn is inevitable though! A popcorn barn looks stunning, so you should consider adding one.
Make sure you have some blankets available to your guest since the temperatures can drop during the night. In this way, they will enjoy the party to the fullest.
Add some rugs, pillows of all sizes to the ground, set the big screen and you are all set!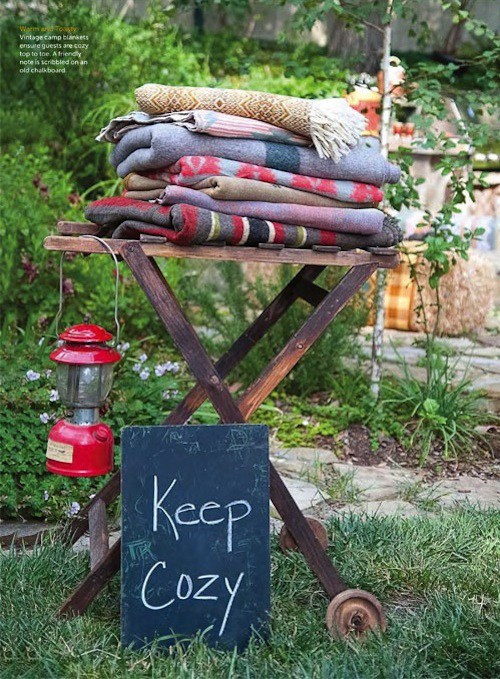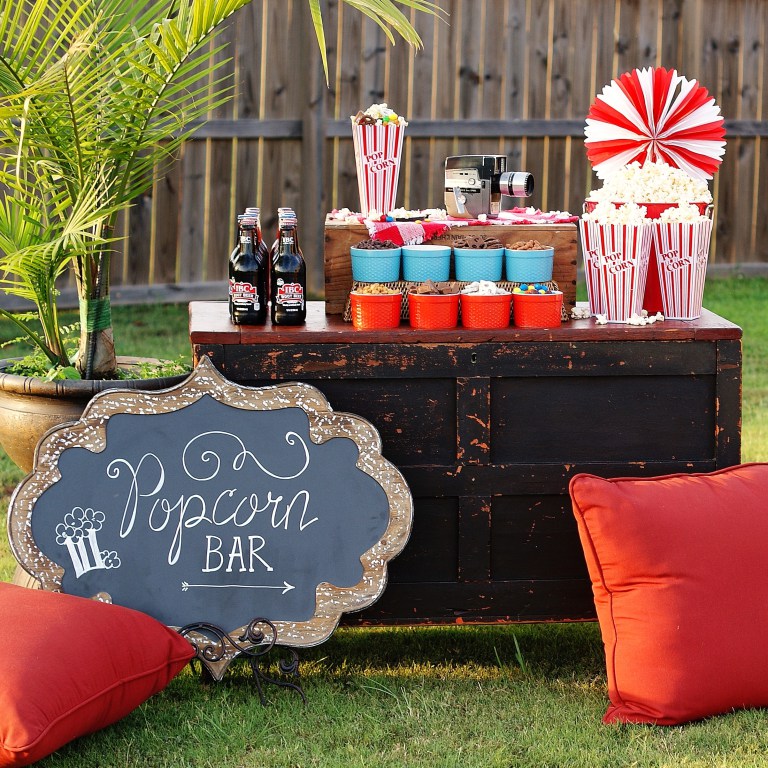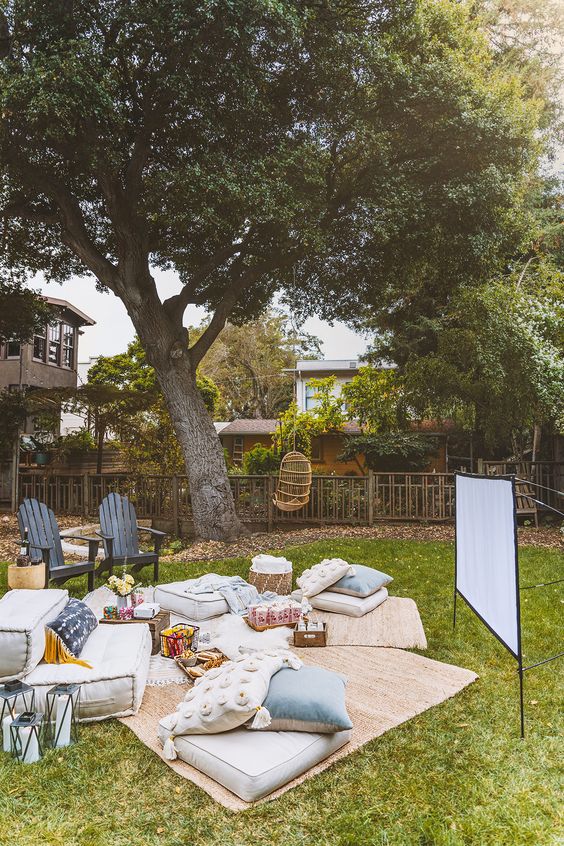 Pool Party
Did you really think that pool party won't be on this list? I know that lots of people don't live in a house with a pool, but don't you think that it's worth renting one and throwing an awesome party when the temperatures are boiling?
Get all of the pool toys that will make the party even more fun, and make sure there are plenty of ice-cold drinks that will refresh your visitors. Easy-to-grab food should also be on the menu.
Make a playlist with your favorite songs, throw some balloons and string lights and be the host to a memorable summer pool party.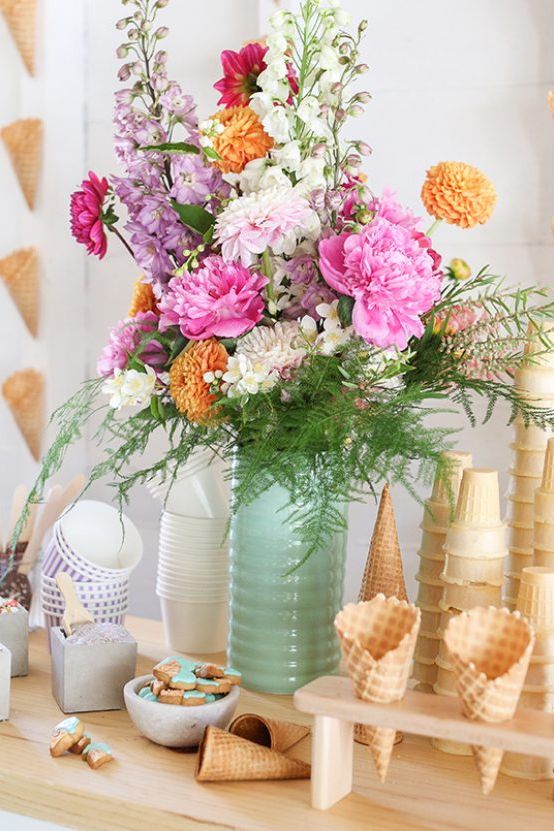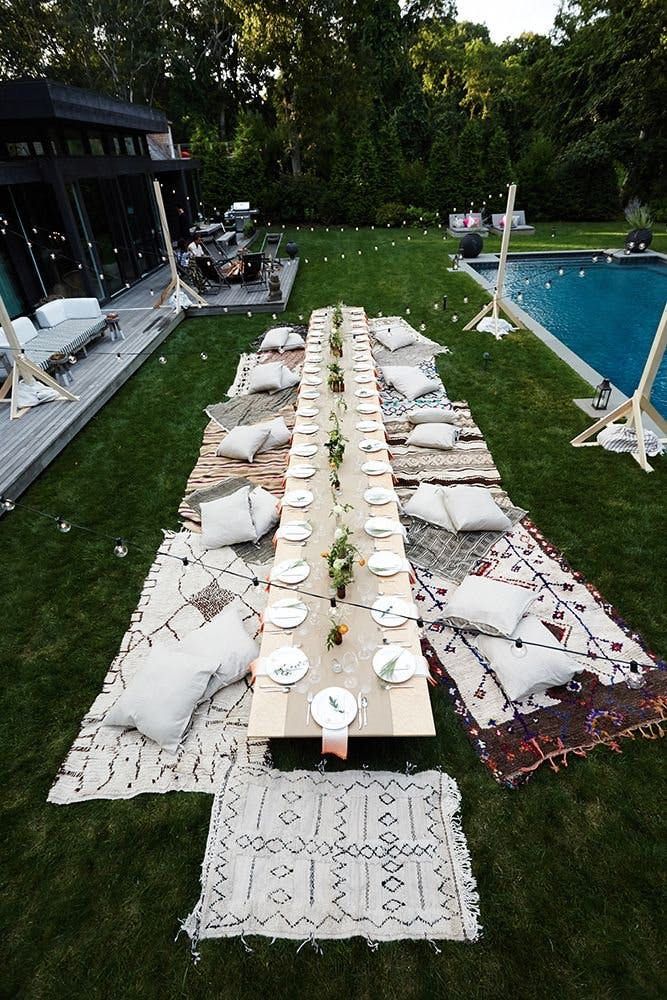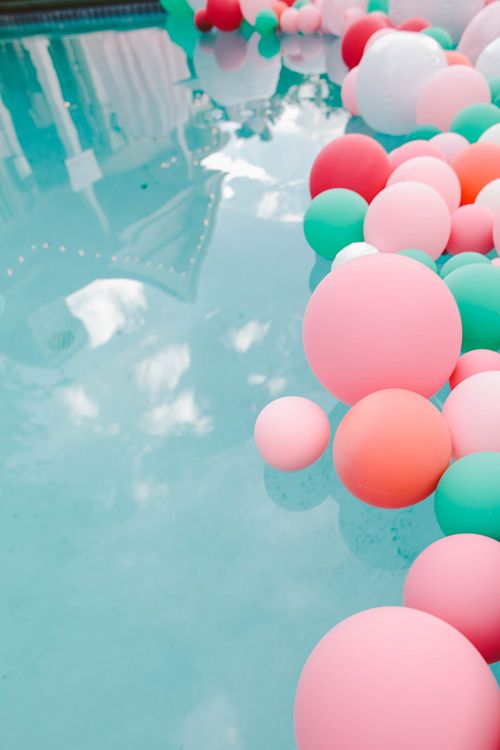 Barbecue Party
Summer is the perfect season for backyard parties. Who is up for a relaxed, casual, and laid-back party? Did you just raise your hand? A barbecue party is a perfect type of party for you which involves plenty of food and drinks.
The key to a successful barbecue party is to prepare all of the food before the guest arrive, so you can spend some more quality time with them. Ask them to bring side dishes so you can have an unforgettable gastronomic experience.
A bucket filled with ice that will keep the beer cold is also a must?
Do some of your guests know how to play the guitar? Ask them to bring it!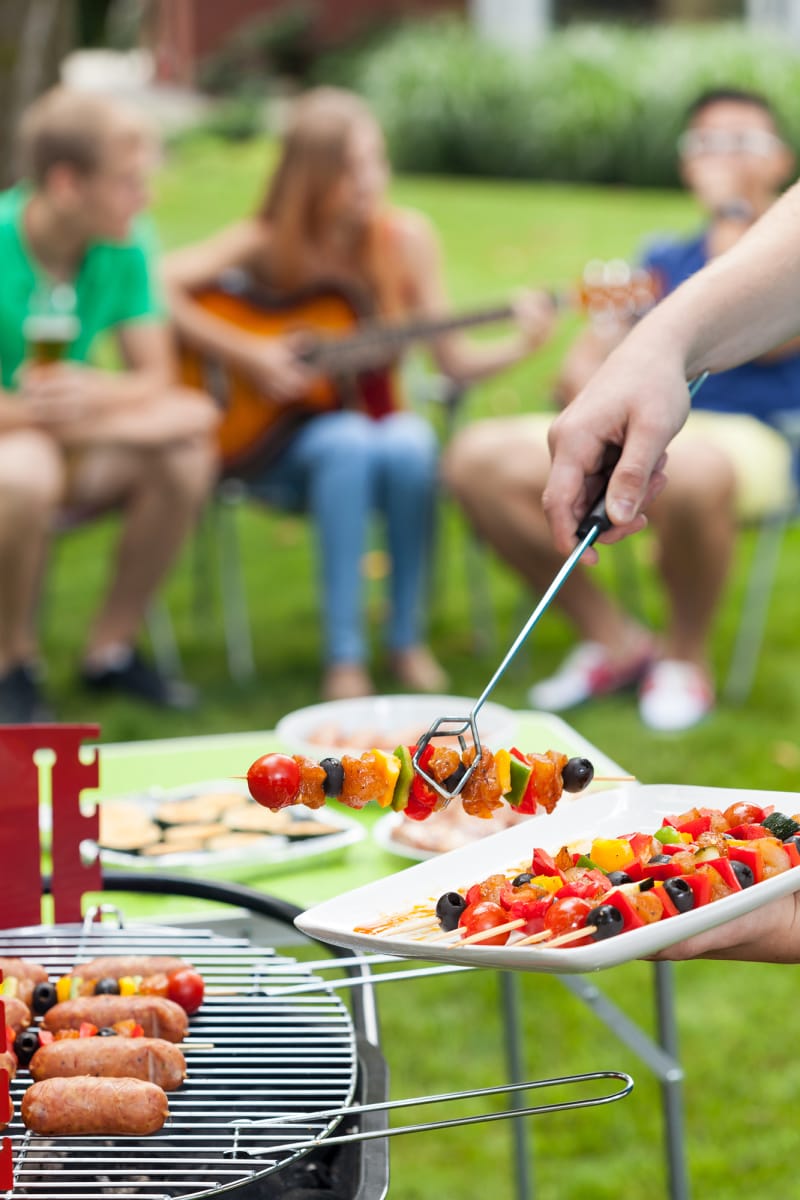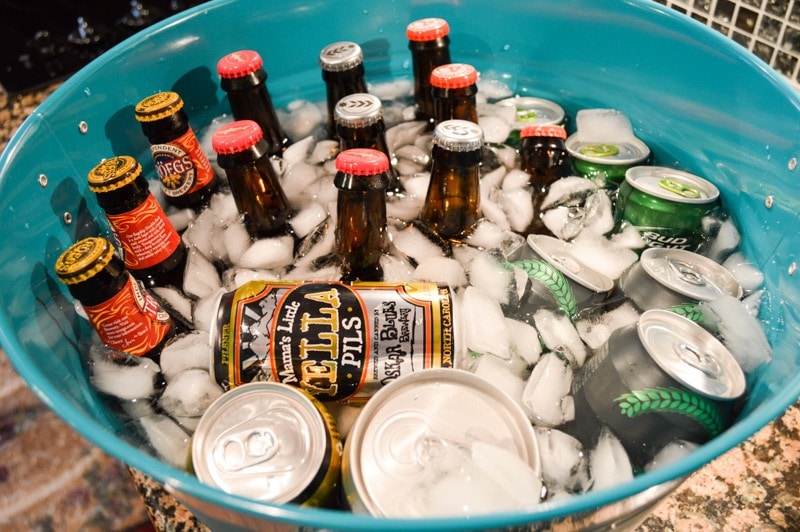 Cocktail Party
Summer is all about ice and mixing different types of alcohol. I'm all up for a cocktail party this summer! This life without parties that we had over the past year got me longing for a hell of a party with tons of alcohol. I'm ready to drink and dance until the sun comes up.
Find your favorite cocktail recipes and give them a try before you host the party. Or think about hiring a cocktail master, so you can be free to have the time of your life!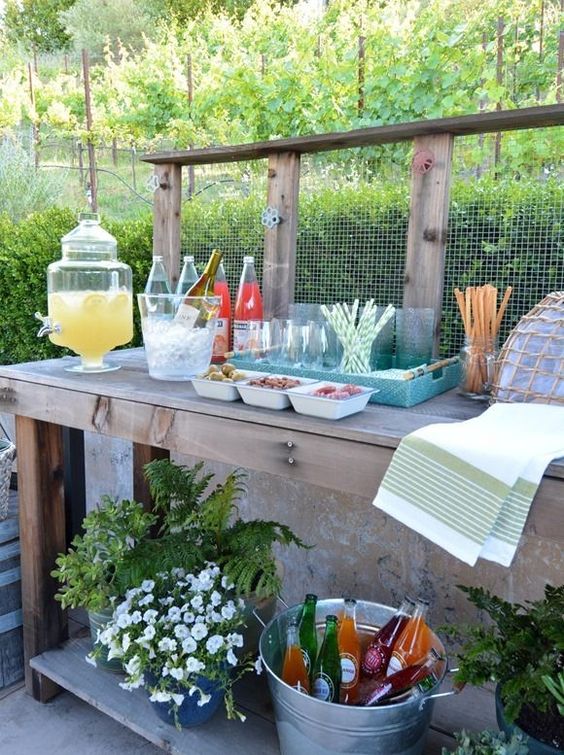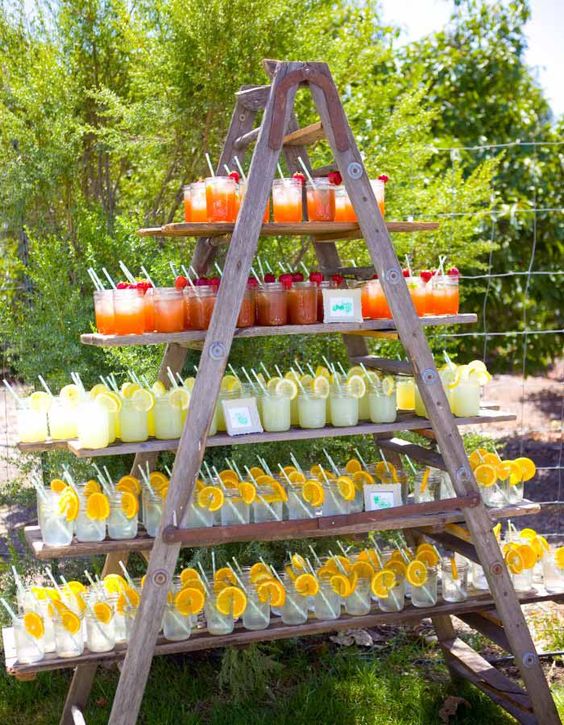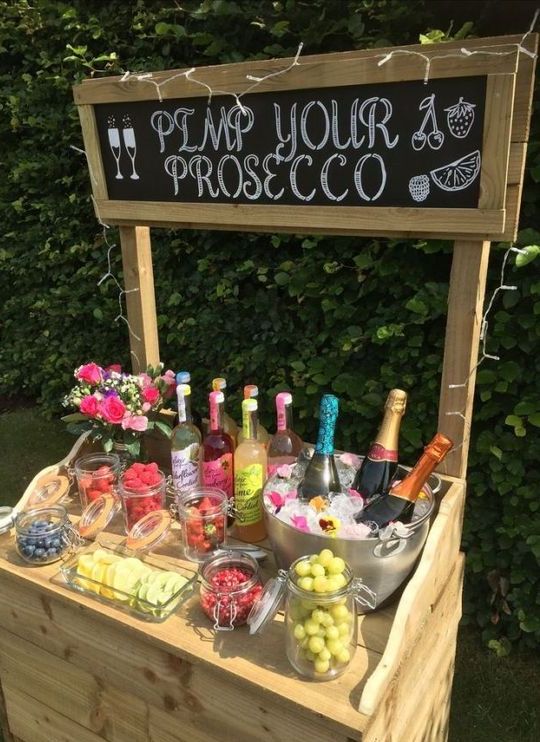 Bonfire Party
The three key things to having a successful bonfire party are to have great food, set up the tone for the party, and incorporate some fun activities for everyone. This is a party that both kids and adults can enjoy.
If you live in a place where the nights get chilly, this is a party that you should consider. If not leave it for the fall.
The smores bar is a must for a bonfire party. Serve the drinks in tin can containers. Arrange some fire around the fire and get together with your friends and families that you haven't seen for a while.