The beach weddings are the most desired weddings ever. If you ask a little girl where she would like to get married, the answer will probably be at the beach. If your childhood dream is coming true soon, and you are about to tie the knot just beside the ocean (or the sea or lake), be sure to check out the majestic inspiring beach wedding photographs. They will certainly get you thinking about the decorations and the way you'd like to have your big day organized.
It turns out that these weddings are really popular at the moment as well due to the pandemic. Outdoor weddings have proved to be safer when compared to indoor weddings, so if you are worried about the health and well-being of your guests, you should definitely consider the beach as the perfect spot to say "I do".
Are you already excited about the event which will be romantic and laid-back? Kick-off your shoes and feel the sand under your feet while you enjoy your favorite song and the salty-like breeze. The sunset will make your day even more special.
Check out these beach wedding decorations and get ready for some pretty remarkable and unforgettable moments.
Beach Wedding Details
Details have the power to make or break any event. You shouldn't skip these small decorative items for anything in this world.
Since beach weddings are laid-back and relaxed, they don't require any special sophisticated decorations. Look around you and find some natural materials that you can use to add a romantic flair to the spot without overwhelming it. Seashells, driftwood, ropes, feathers, candles, and flowers are some great things that you should take into consideration.
Guests remember these details. They are bound to stay in their mind forever, so whenever they think of your wedding, they will think of all the effort you have put into it to make it spectacular.
Use seashells to leave some love notes here and there, or to mark the seating spot of every guest. Driftwood is amazing for this use too.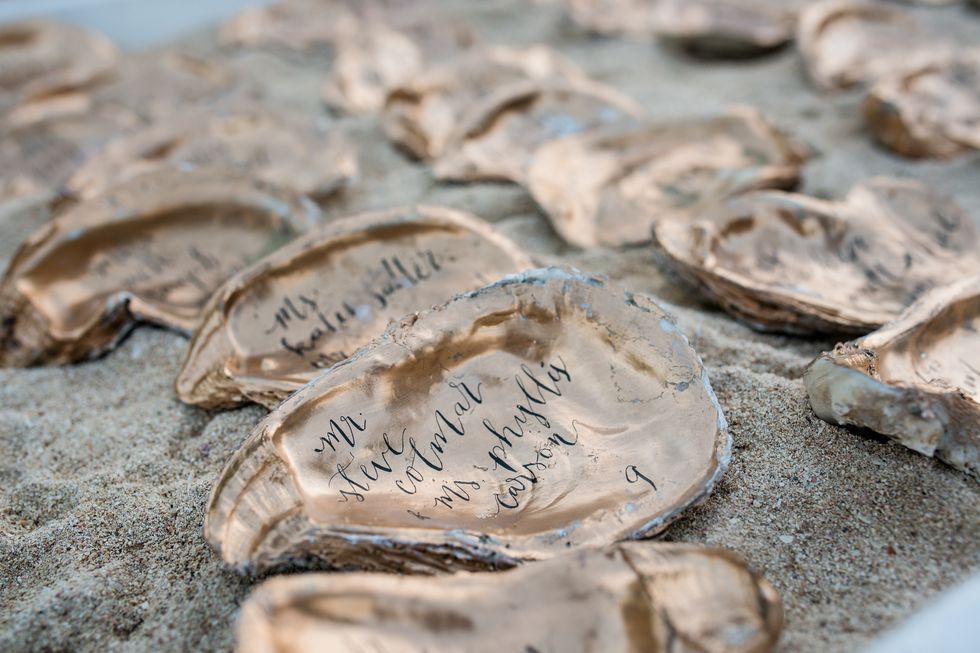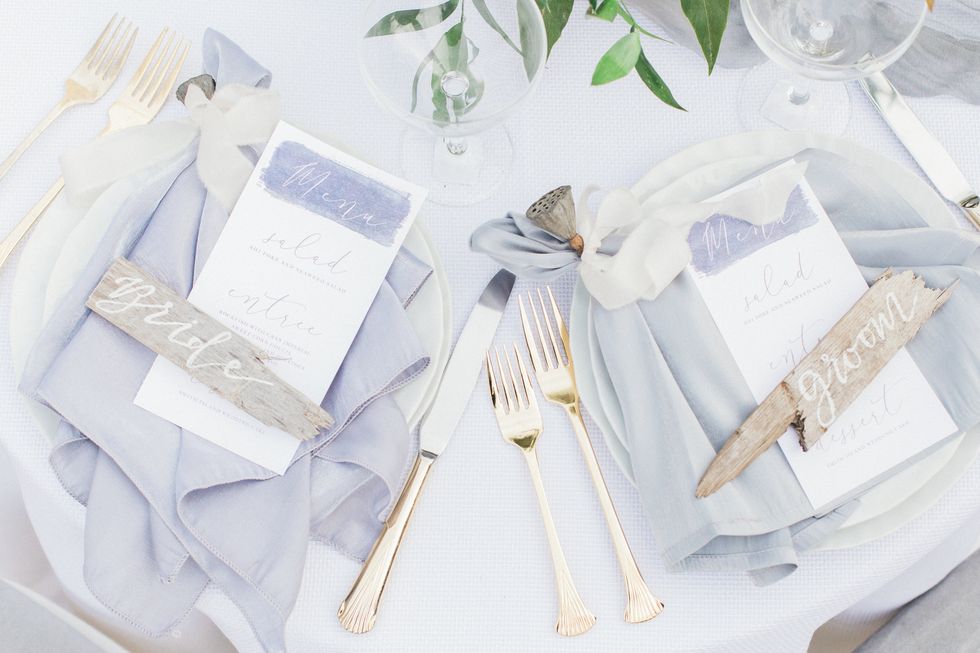 There are so many decorations that can be done with rope, so google for some interesting ideas that will take the spotlight on your wedding day and will give it a more nautical feel.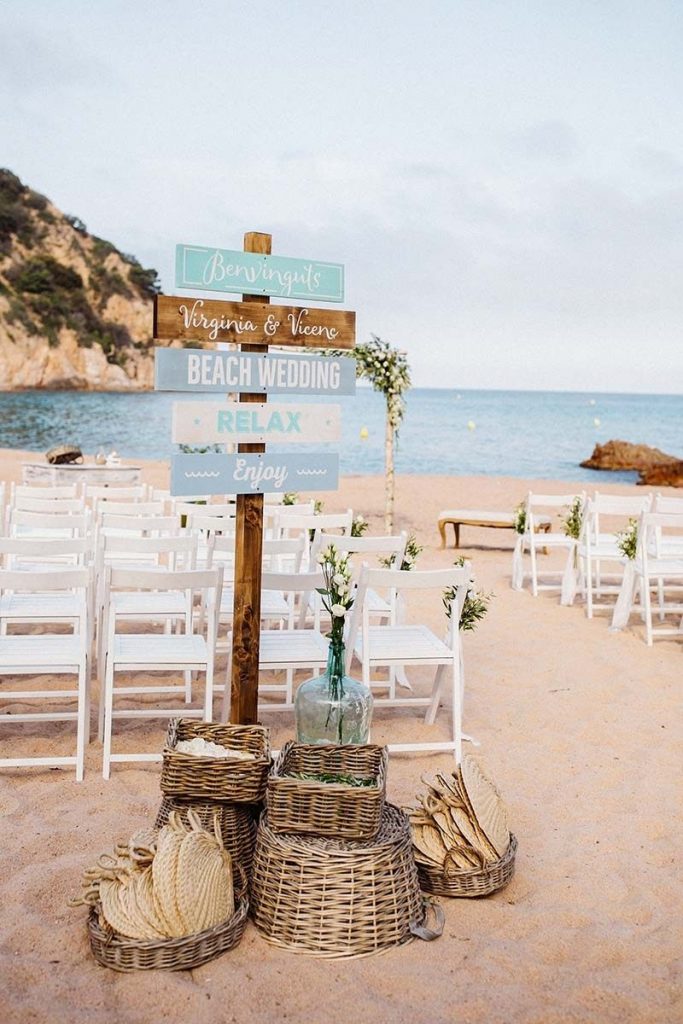 Beach Wedding Aisle Ideas
As we already said, this type of wedding doesn't require any special decor because they would obstruct the stunning views that you already have. A minimalist approach may be the most suitable one when it comes to beach weddings. What's more, I bet that you would like to make the most of the natural beauty as well!
The aisle will take the central stage during the ceremony. Lots of photographs will be taken here too. This is why you should take some effort and turn it into a magical scene.
Whether you are looking for a more complex design or a more simple one, we have it all. I have to admit that this one with the feathers took my attention the most. Reuse two old doors and some string lights, lots of feathers, and some wooden details and you will get the most stunning aisle ever!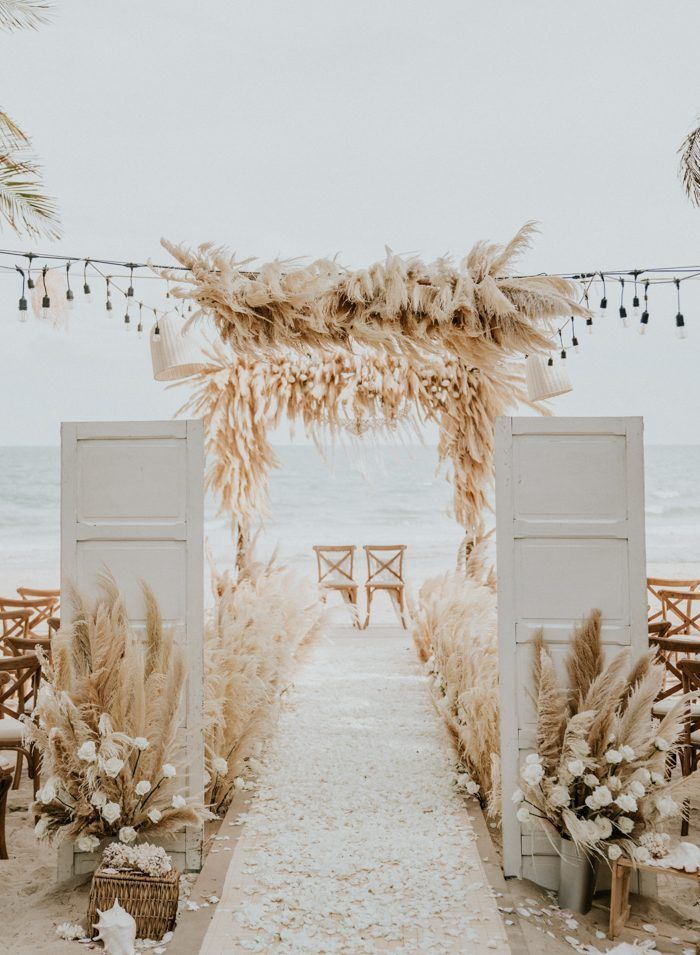 Do you see how even the simplest designs look perfect at the beach?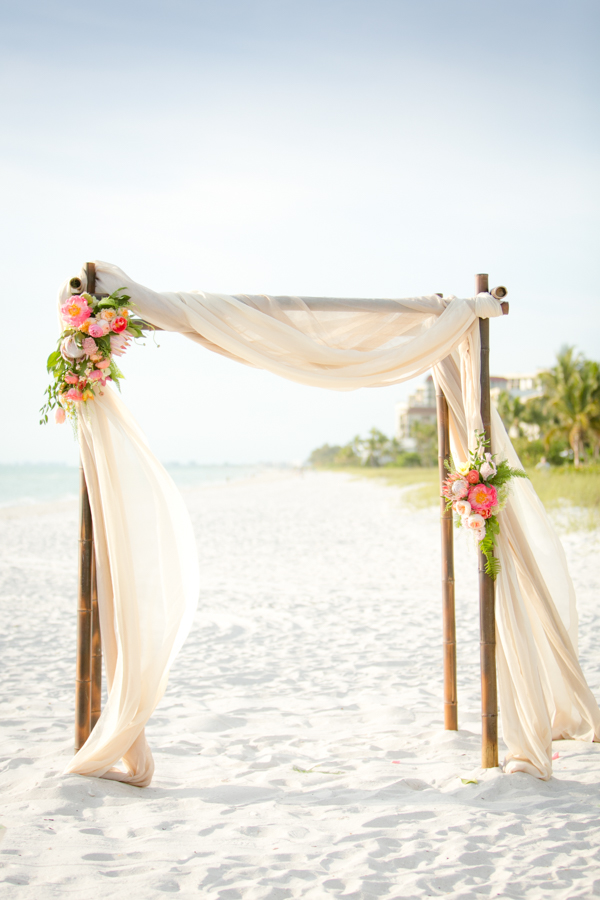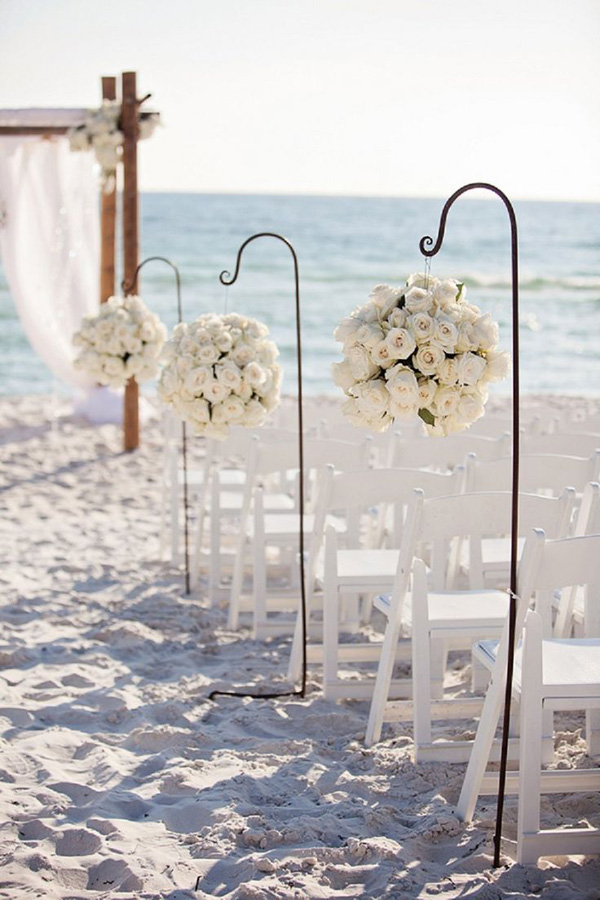 Beach Seating Arrangements
The tables and chairs will take up most of your wedding decor and will play a huge role in the overall aesthetics of your wedding.
Be sure to choose some dark chairs that will contrast with the sand in the first place. Then feel free to decorate them according to your taste. The white and other light earthy hues are great for the beach wedding setting.
Lighting plays a crucial role here. Make sure everything is well-lited while keeping it romantic when the sun comes down. String lights are definitely my favorite lights ever for romantic events like these.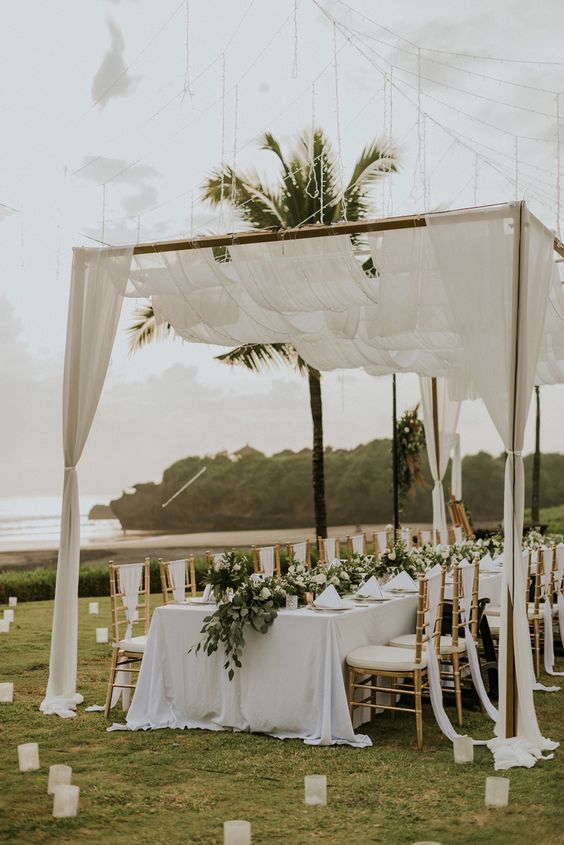 Did I mention that you can totally skip the formal seating? You can get everyone sitting on the sand in a relaxed mood. Place plenty of pillows and some low palette tables and see how everyone is enjoying this completely different wedding experience.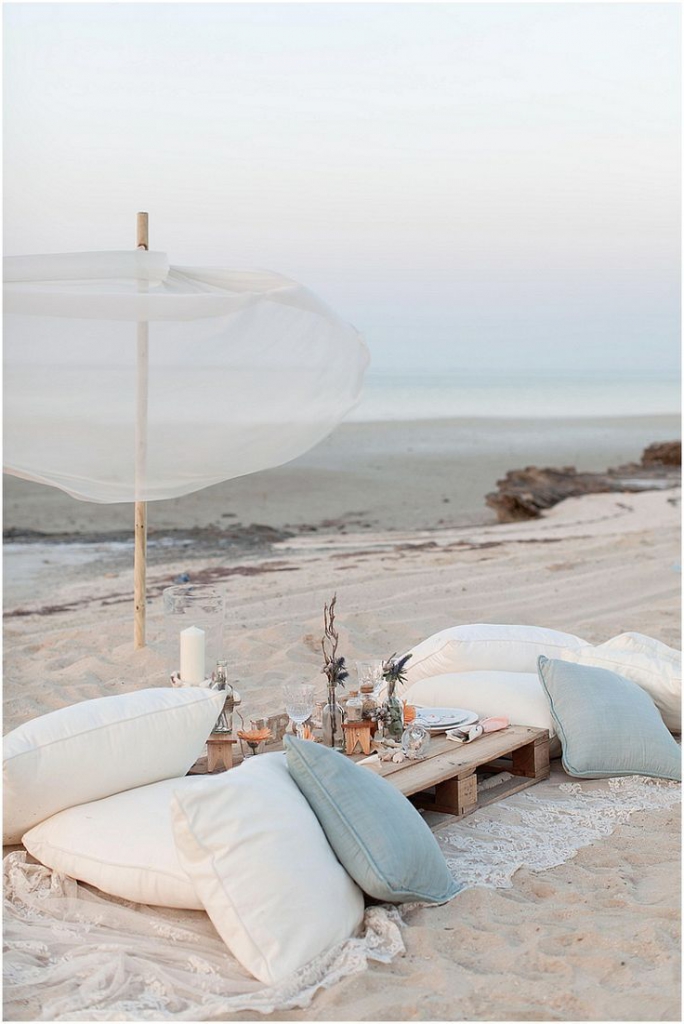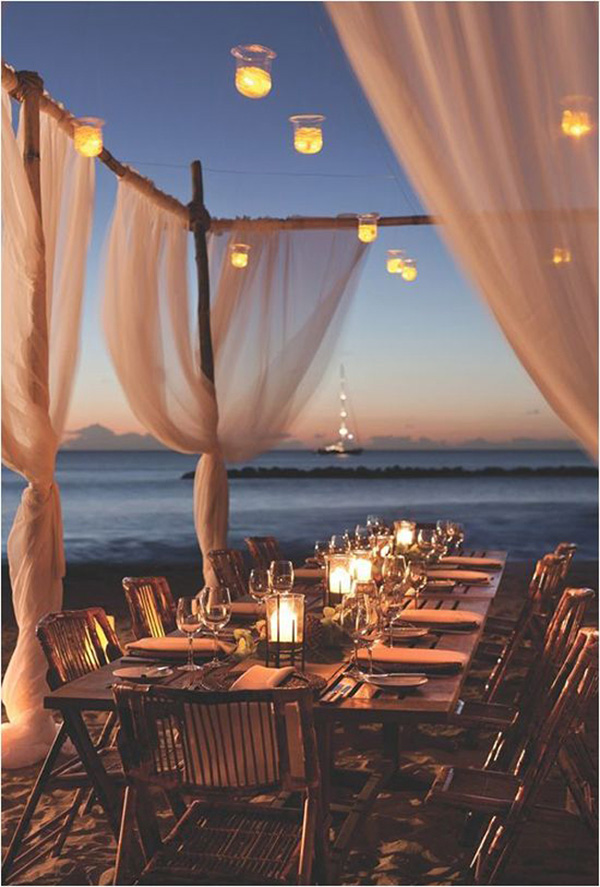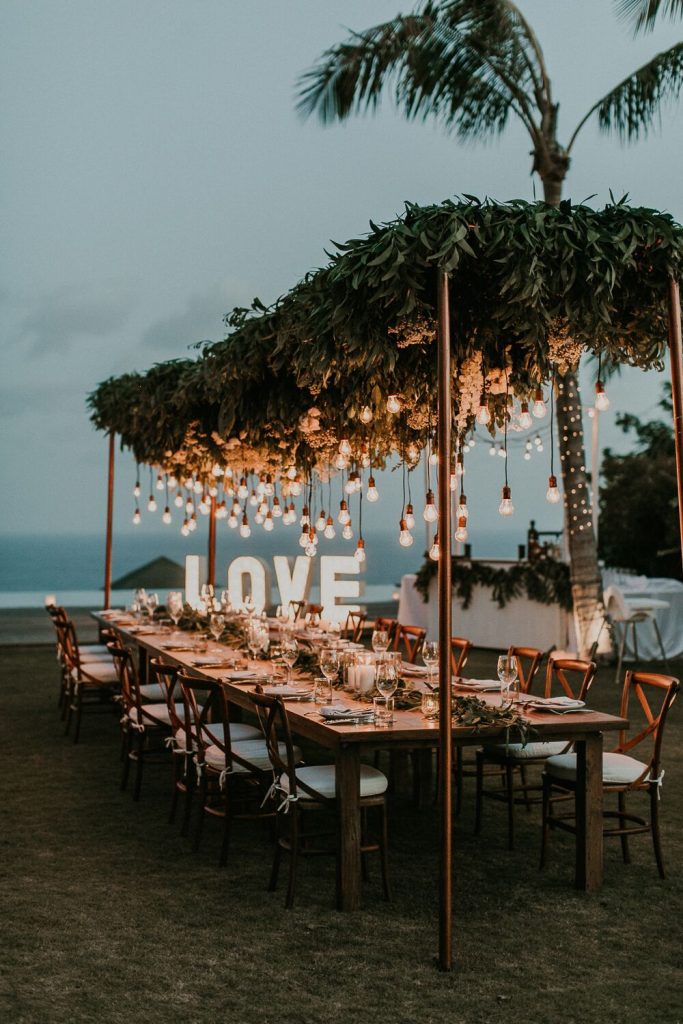 Have you already picked up a place where you'd like to have your beach wedding? I'm super curious to find out what you have in mind, so please make sure you keep us posted in the comments below. Your ideas may inspire other couples to find their dreamy location too.
I truly hope that these ideas got you thinking in the right direction and that you are going to decorate your wedding in a way that will be special and memorable for your whole life.