Are wedding bells about to be heard pretty soon? Have you picked summer as the season when you want to get married cause you always dreamed about saying the famous "I do" at the beach and you are finally living your dream? You have probably started getting ready for the big day since you are here and reading this, so we want to let you know that we are here to lend you a hand with the decorations and inspire you with some fabulous ideas. Here you will have the chance to see some Wonderful Beach Wedding Decorations That Will Make Your Wedding Dreamy. You can make some of them on your own, so see whether you would like to give them a try or just hire a professional to get the job done for you!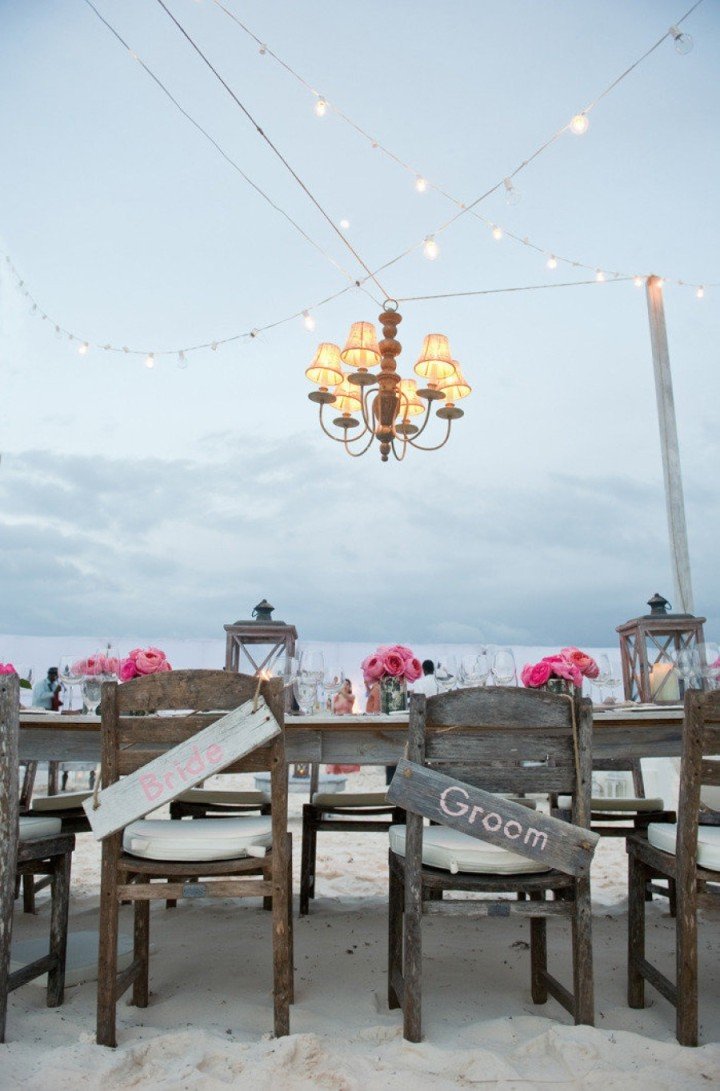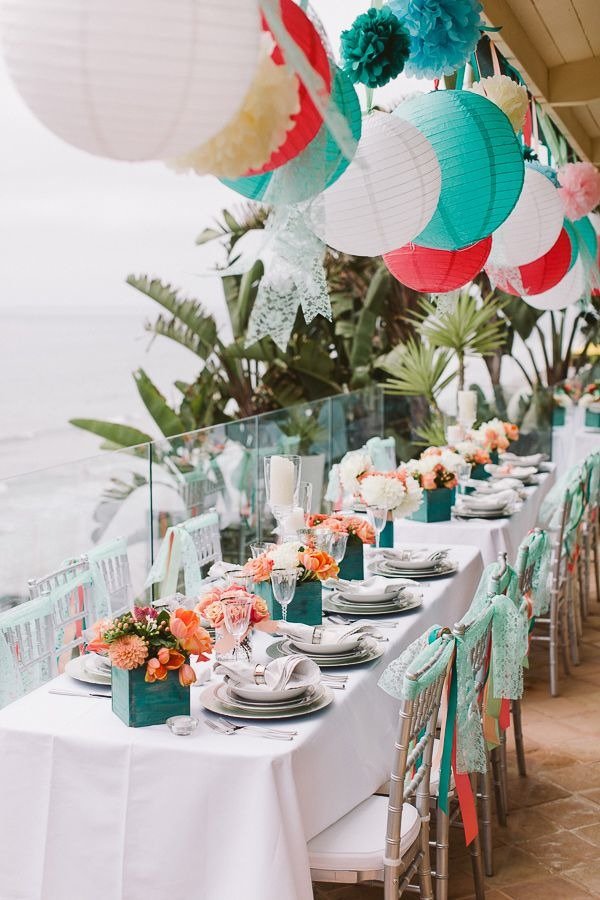 The light-blue plates and glasses seem to make a perfect fit in the setting and make it even more whimsical and special. You can feel the beachy vibe on the table. Combine them with white sea shells and get a winner combo!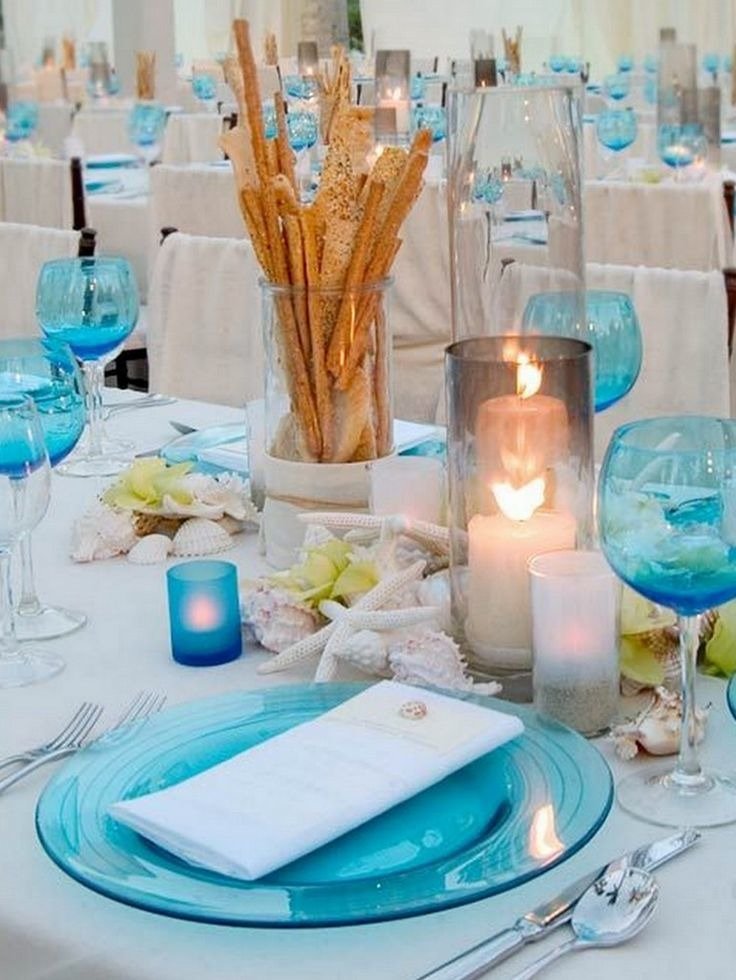 Flowers look amazing at every wedding, so even the beach one should have it! This is a nice way to display them, isn't it?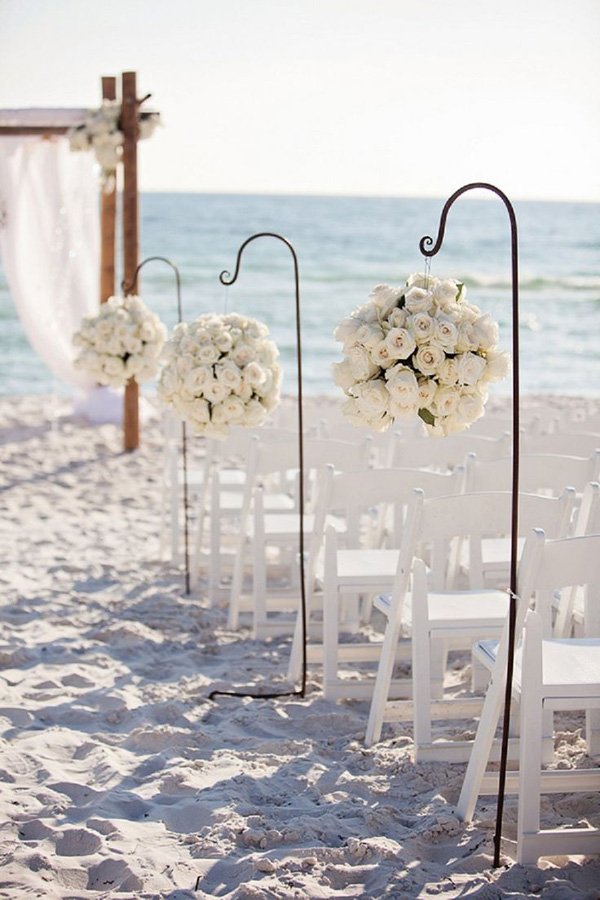 In order to avoid people getting mad at the sand in their toes we suggest you to use some brushes as decoration which will be super useful at the same time. Sandy toes can be pretty unpleasant when guests will try to put on their shoes, so according to me this is a must!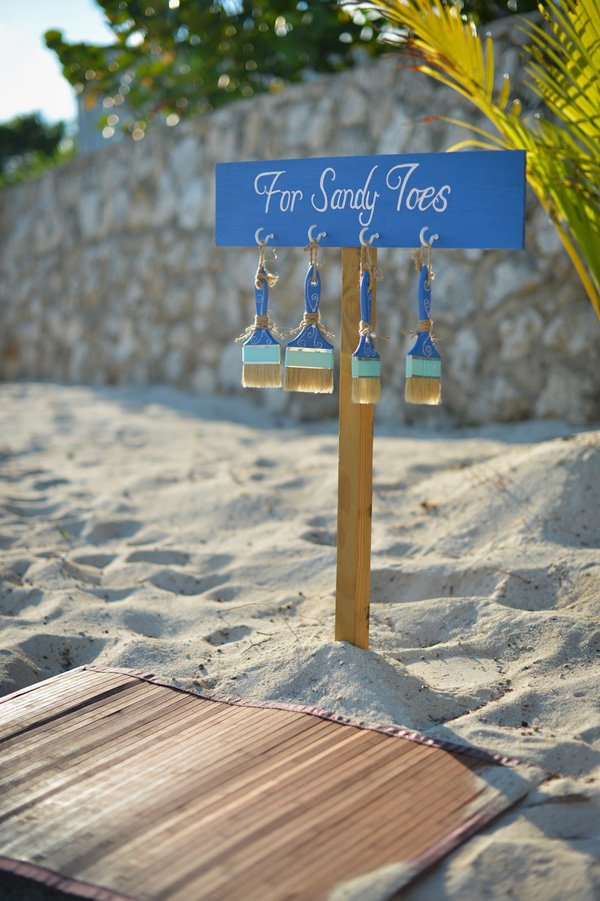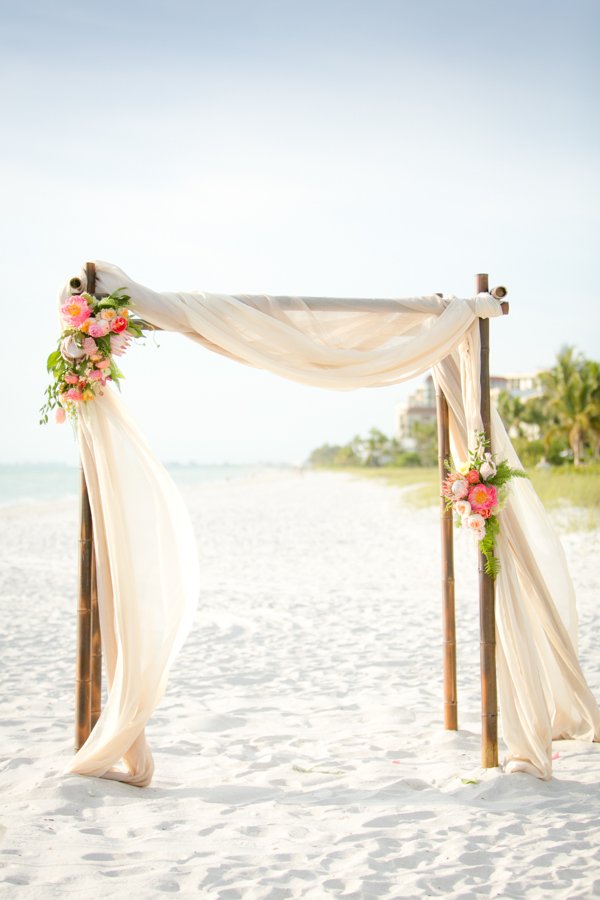 Get a bottle, fill it with some sand and sea shells and insert a photo of you two! You will have such a cool table centerpiece that will get the attention of everyone.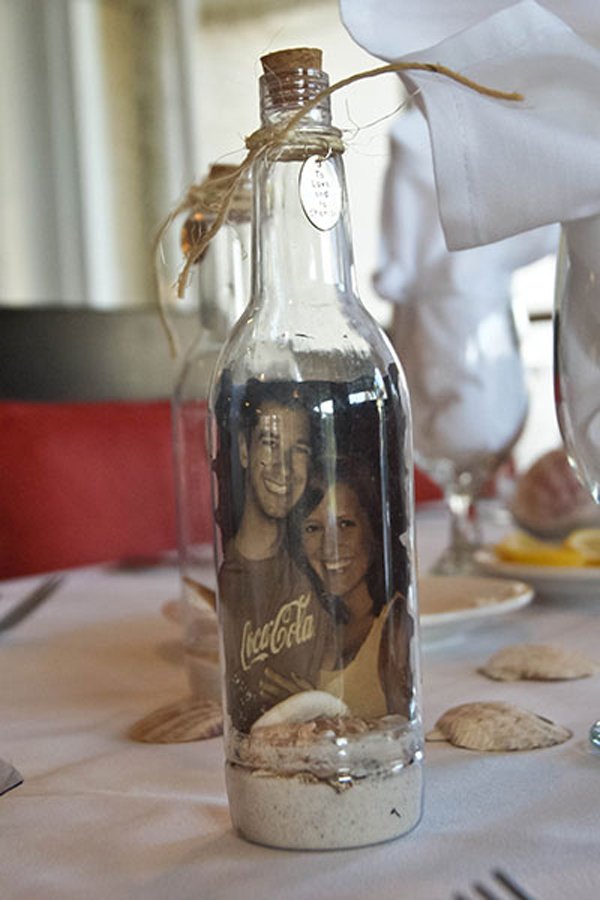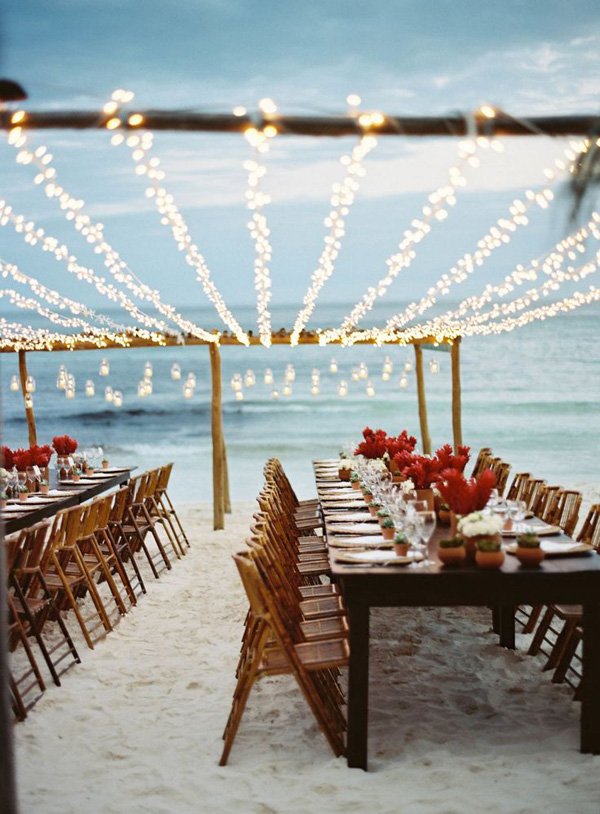 If there's some plywood nearby, get it and use it to make some interesting wedding signs that will add a special touch to your wedding decor.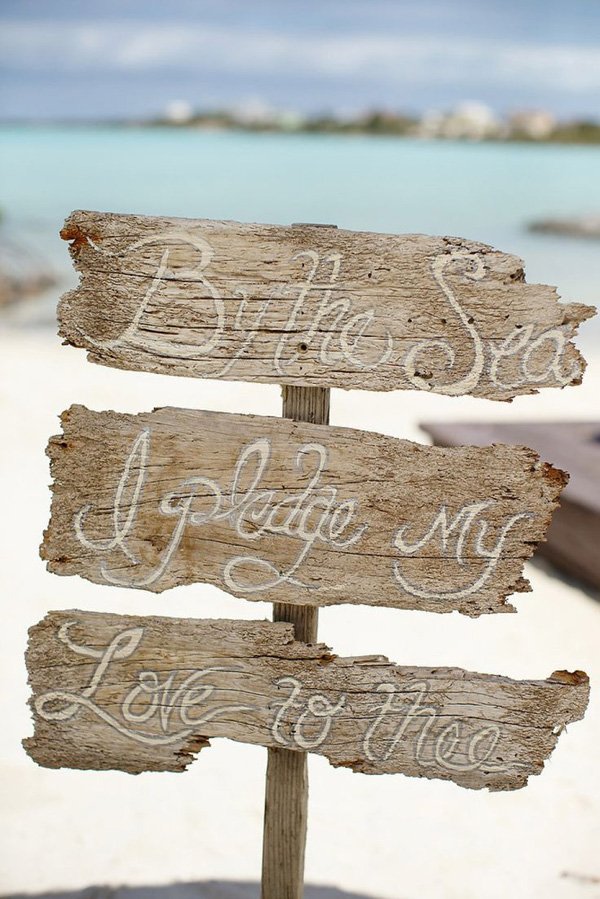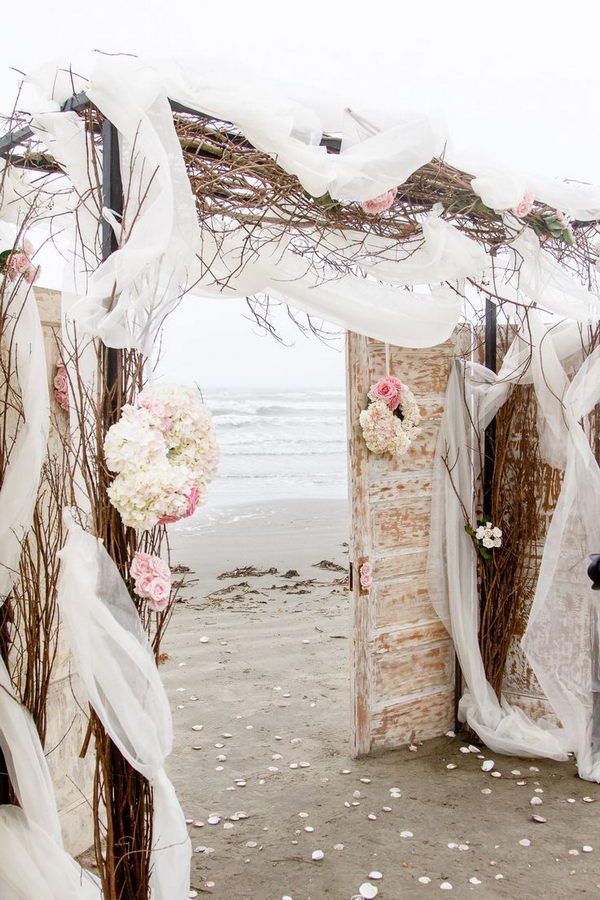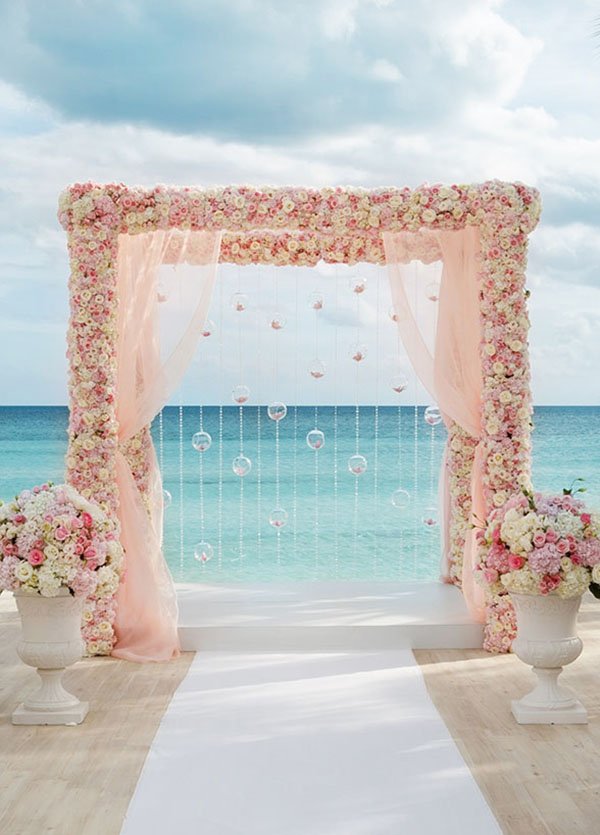 Use everything beachy that comes to mind. Combine plywood, sea stars and rope and make a statement on the tables with ease.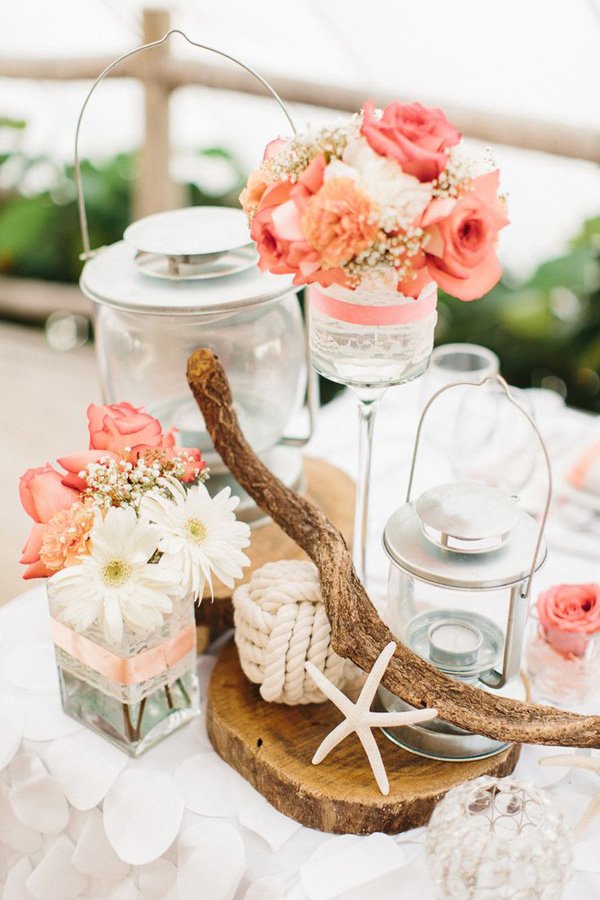 Are you looking for the perfect design of the wedding invitations? Here's one that I really like! You can also use the invitations as decor and display them on a side table or a shelf.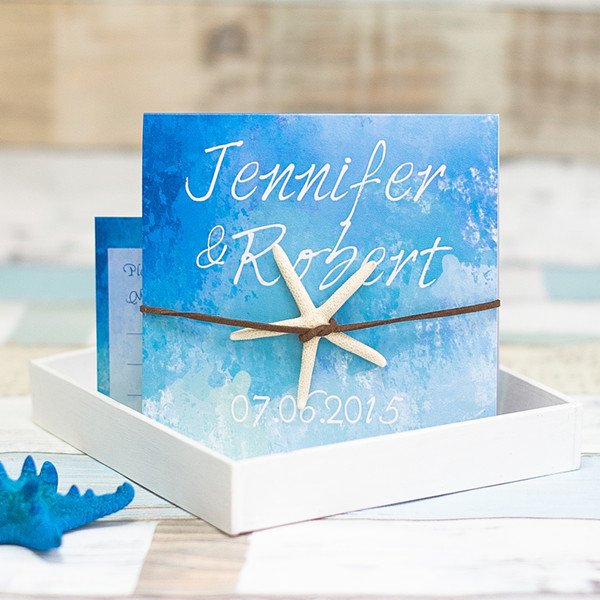 I already had my wedding and now that I'm looking at these photos I feel really sorry that I didn't have a beach wedding, so make the best of yours!