Vehicular side hustles are an excellent opportunity to earn great cash. If you're an owner of a reliable car, then congratulations! The number of jobs where you can make hundreds of dollars on the side using your car is impressive.
There are plenty of opportunities that don't necessarily require you to drive for hours on end though if you enjoy driving, you open up a lot more earning potential.
Are you ready to boost your income now? Check out seven cool ways to make money with your car.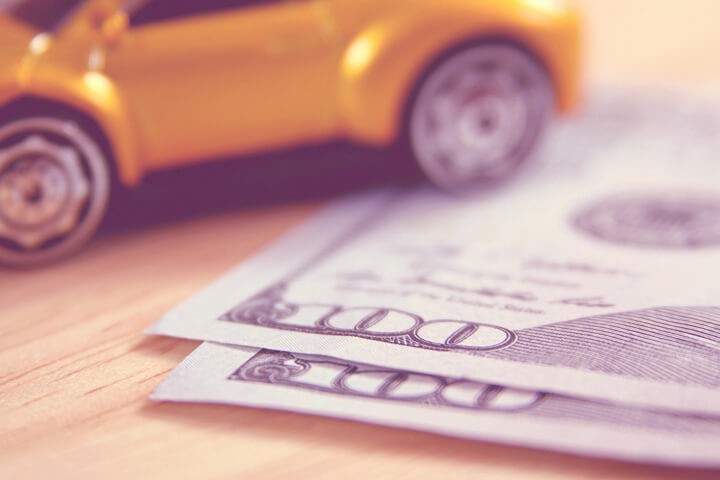 Join the Ranks of the Ridesharing Drivers
Being a ridesharing driver is one of the most obvious and popular ways to boost your income. This job is perfect for a social person with a car, some free time, and who is willing to accept a little wear and tear for their car. All you have to do is sign up with a car rental app that offers what you need, and your off to making some good extra income.
The two most popular companies, Uber and Lyft, are always open for new drivers to join. The working process is pretty easy. You give people rides from point A to point B and get paid through the app per minute and per mile.
As a driver, you must meet certain requirements, such as being of the minimum age to drive in your city, having a valid driving license, medical and psychological checkup confirmation, etc.
Want to take the most advantage of the job and earn top rates? Be ready to drive on Friday and Saturday nights in busy areas of major cities or during rush hours!
Consider Food Delivery
Do you believe you are fast while traveling safely within the speed limits? Then a food delivery app driver is a perfect job for you.
There are a bunch of multiple food delivery apps. Just sign up, capture the highest possible number of orders, get notifications to pick up, and finally drop off food for hungry customers.
As for requirements, it depends on who you work for. But be sure to have at least one year of driving experience, a valid driver's license, registration, and insurance.
The job offers you plenty of excellent benefits such as flexible earnings, numerous tips and bonuses, flexible working hours, decent delivery fees, etc.
Rent Your Car Out When You're Not Using It
If you are an owner of a car or maybe several cars which you don't need to use daily, it's time to make a great profit!
Rent your car out for short-term use for locals who don't own cars or travelers who don't fancy dealing with traditional rentals.
There are plenty of websites that hook up car owners with people who need a vehicle.
Check your car insurance policy to ensure this is allowed, and start earning several hundred dollars as side income per month.
Become a Courier
You'll never have a lack of work, as there's always a huge demand for drivers to pick up parcels from depots and drop them off at different addresses.
Transporting goods as a courier has plenty of advantages. You can be your own boss, you don't have to do it full-time, you have an opportunity to explore the area, and of course, it can bring a pretty penny.
If you want to become a self-employed courier, again, make sure your car insurance policy covers this, and always remember about fuel bills! This job is for someone ready to perform the work quickly and on time.
Help People Move Furniture or Other Large Items
You can earn money as a casual mover if you are an owner of a pick-up truck or a cargo van.
How to find your clients? Just send out advertisements on various local job posting sites or other city-specific forums, where you can also set your own rates.
However, you ought to be sure you're okay and physically capable of lifting heavy objects if you choose this route.
Put Advertisements on Your Car
This is probably the easiest and least energy-consuming way to earn some fast cash with your vehicle. All you need for it is to live and drive in the right locations, have the right car, and sit behind the wheel for enough hours a day.
If you own a relatively new and good-looking vehicle with a long commute, why not wrap it in removable advertising decals and earn some extra cash?
Your pay will depend on the size of the advertising. For example, a full-body wrap could obviously bring you more than something as little as a bumper sticker.
Use Your Car to Transport Kids
Last but not least on our list of the ways to make money for car owners is transporting children.
This type of childcare job is always in demand as plenty of busy parents just don't have enough time to drop their youngsters off or pick them up at school, summer camp, daycare, etc.
Of course, this job is not for everyone. As you might imagine, there are rather stringent requirements for potential drivers. You may definitely need to have childcare experience.
The Bottom Line
Purchasing, owning, and running a car is often an expensive affair. Think of your annual car tax, servicing and fuel costs, and car insurance. If you're like us, then these calculations can get your heart racing!
Whether you are an owner of a small car, a cargo van, or a pick-up truck, you'll always have an opportunity to earn a few bucks and at least cover all your car expenses.
There are plenty of apps and websites waiting for new car owners to join their ranks and offer their vehicles for a number of worthy jobs.
You'll definitely find your match with the seven best ways to make money with your car!