If you are planning your Christmas gifts for your loved ones, and you are still in doubt what to choose for every one of them, we are here to share with you these creative and delicious ideas- food baskets. Yes, that's right, it can sound a little crazy at the first sight, but if you look more closely the idea we are sure you will adore it.Your friends or family's favorite food or drink packed up in such a decorative basket made with such commitment and love is more than a perfect Christmas gift. Everyone enjoy receiving gifts, but when the gift is handmade and personalized, the pleasure is twice bigger. So, if still in doubt what to gift your friends or family, catch up a look on our best-personalized food baskets that we have selected for you, and choose the one that best fits your friends tastes. Enjoy it.
1.Coconut -curry popcorn gift basket
If you are preparing a gift for your friend who films then this popcorn basket will definitely make him/her happy to receive. Don't think twice and start preparing it on your own. It's easy to be done and sweet to be eaten while watching someone's favorite movie.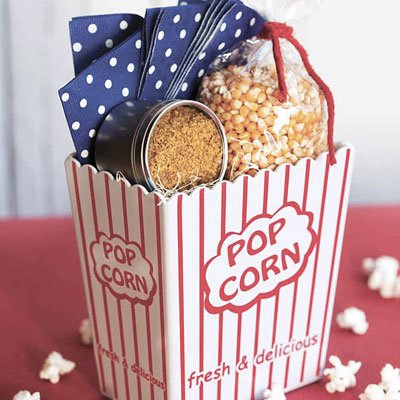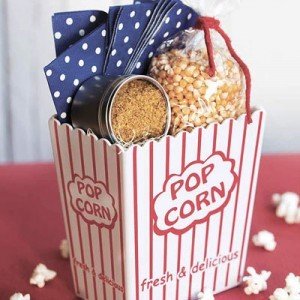 source 
2. Coffee gift basket
For your friend whose every morning ritual is drinking coffee, you can prepare this coffee basket and give it to him/her as a Christmas present. He or she will enjoy drinking his/her morning coffee while remembering you and your original sense of gifting.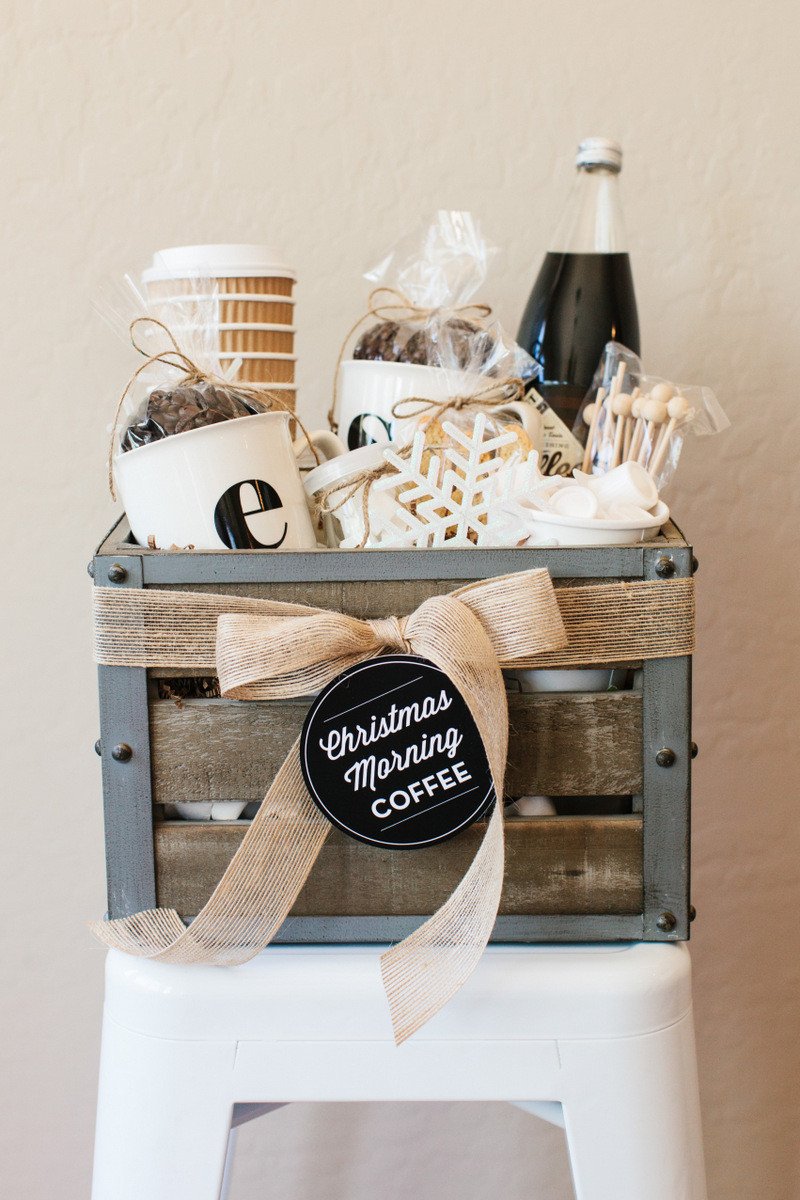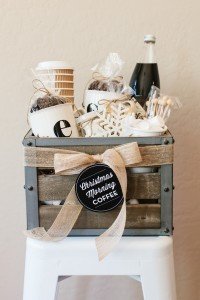 source
3.Sangria gift basket
For your friends that enjoy drinking wine, there is no better Christmas gift than this sangria basket gift. The best thing is that this gift is not that personalized, and it can be shared with other friends. Sounds great , right?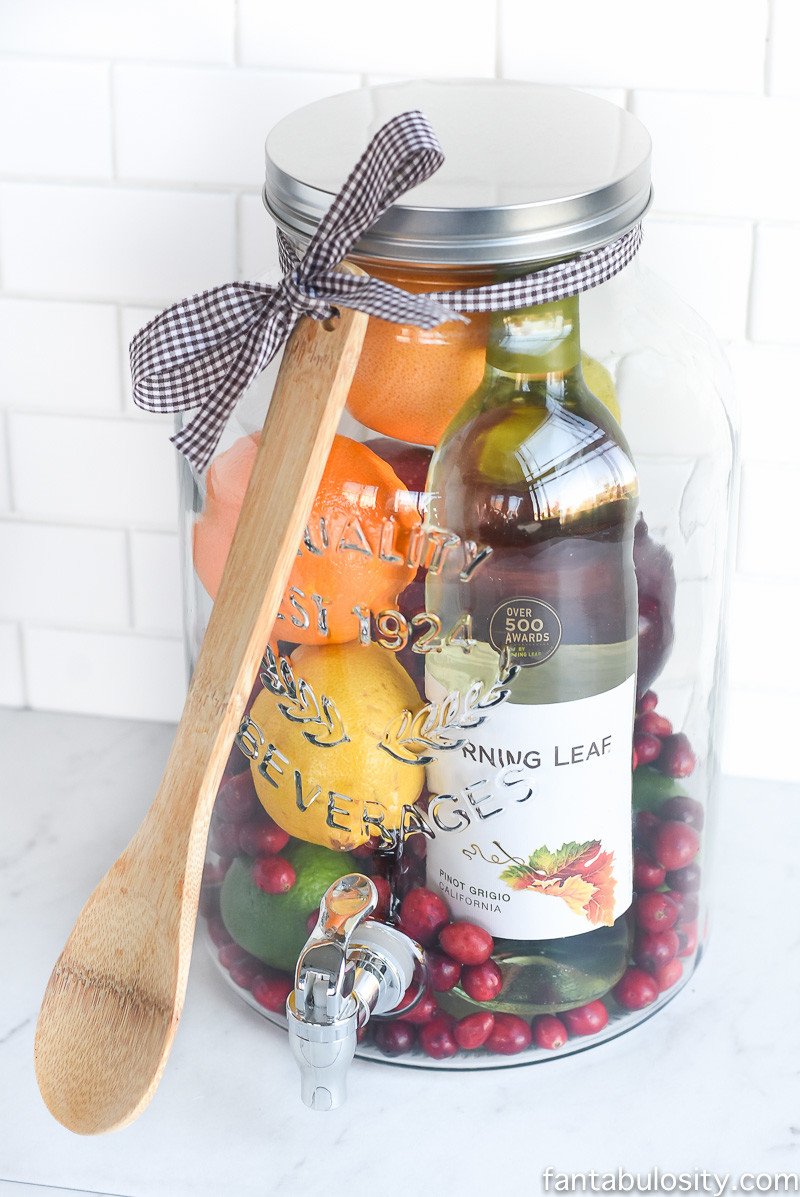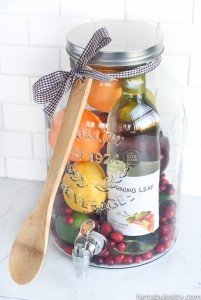 source
4.Orange- cardamom marmalade gift basket
For someone enjoying fruits and food prepared with fruits, this orange-cardamom marmalade basket  is more than perfect. This marmalade can be perfect to be served for a breakfast and your friends will definitely be thankful for this delicious Christmas present.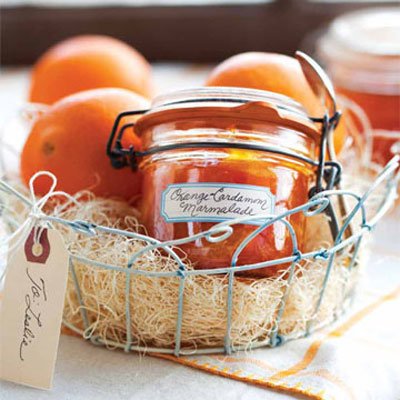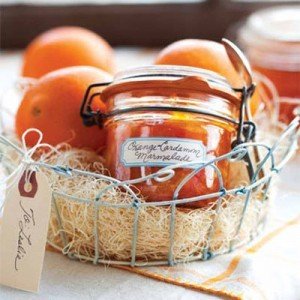 source
5. Hot cocoa gift basket
If you want to really surprise your cocoa lover friend on the Christmas morning, then wake up early, prepare the hot cocoa and pack it in this decorative cocoa basket present. Knock your friend's home door and together enjoy the Christmas magic while drinking the sweet hot cocoa.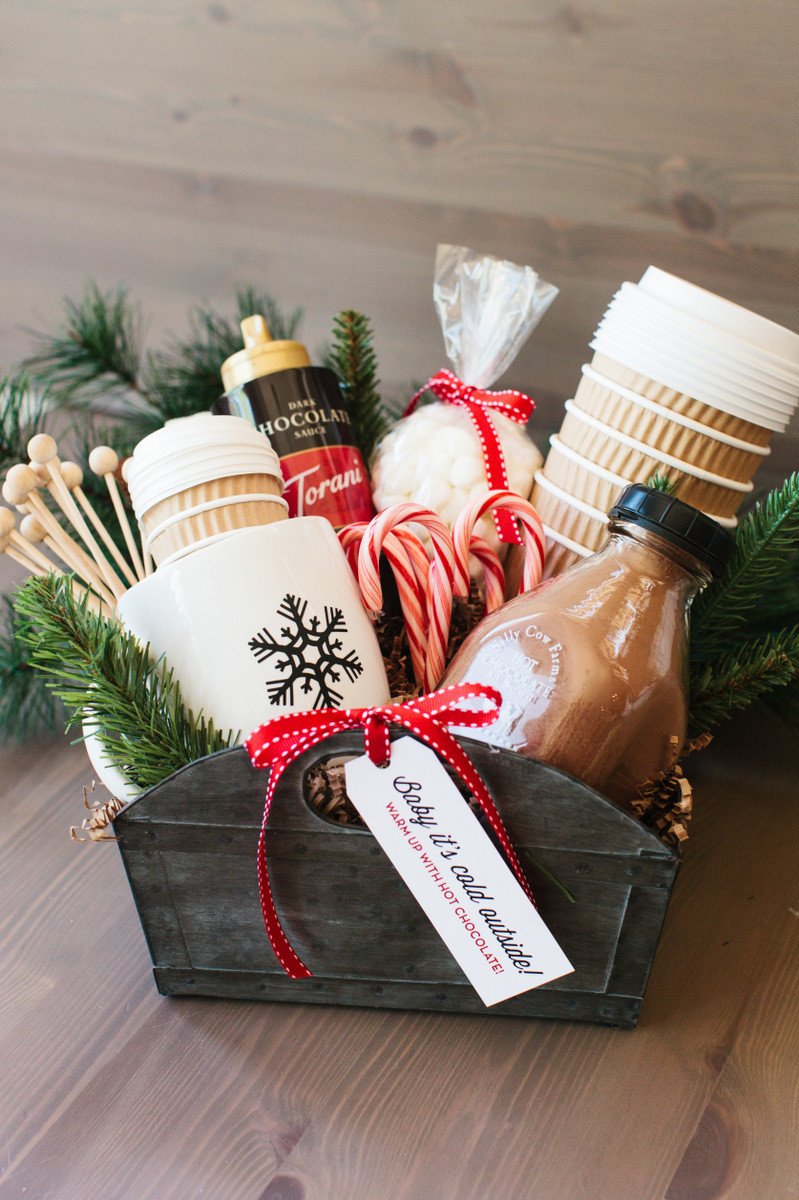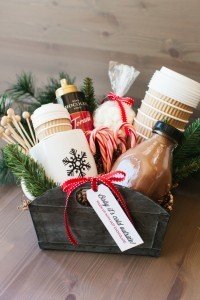 source
6. Jalapeño and cheddar skillet cornbread gift basket
If you are interested in making an amazing and tasteful breakfast surprise to your family or friends, then combine this delicious cheesy cornbread with diced jalapeños with homemade honey butter and pack it in this decorative basket. There is no such a pleasure as sharing a breakfast together with your loved ones, right?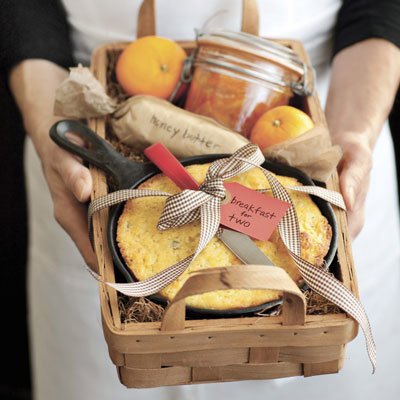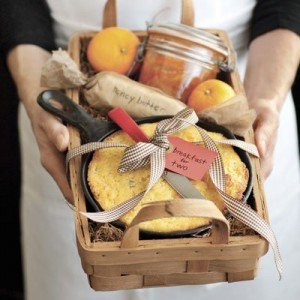 source