There's much to love about getting to work on furnishing your bedroom. Whether it's because you've just moved into the property or you just think that it's time for a refresh, it's exciting to take a look at the options available, create a plan for how your new and improved bedroom will look, and then get down to the business of finding the right furniture for you.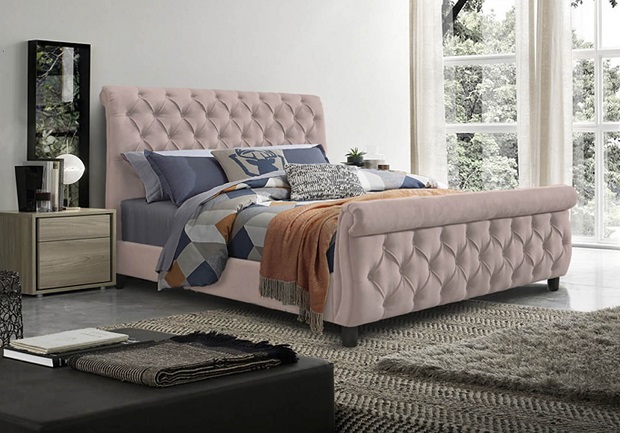 But of course, if you're going to enjoy your furniture to the fullest (that is to say: you can sleep easy), then it's important to think about how much you're spending. While you can spend thousands on getting the best bedroom furniture, if that's out of line with your budget, then you'll only end up paying the price in more ways than one.
Fortunately, you're not just stuck paying whatever price you see on the label. There are plenty of ways to save money, including buying at the right time. Furniture prices fluctuate throughout the year, after all. However, even if you're looking to buy immediately, there are ways you can save.
First, let's think about the times of the year when you'll find a bedroom furniture sale. These generally happen at three times during the year; there's a summer sale, a January sale, and a (less extensive) sale during the spring too. You'll likely already know about the January sale because there are just so many adverts on television offering incredible discounts. However, the issue with buying at this time is that you'll likely want to have your furniture in time for Christmas, not after, and it can be a little frustrating to move all the furniture in the cold — but if it works for you, then it works.
The summer is another popular bedroom furniture sale period. This is in large part because the stock tends to change after summer, and people aren't usually thinking about their homes during this period (since they're going on holiday and so forth). If you can take the time to go through what's available and don't mind moving your schedule around to take the delivery, then you could find that it works best for you.
You'll also find bedroom sales in spring, but the savings aren't usually as extensive. There are discounts because this is when most people are looking, so sellers want to attract as many customers as they can.
Let's not forget that you can also make great savings at all times of the year, too. While the selection won't be as extensive as during the peak sale periods, it's always worthwhile looking at the 'sale' section of a website. The savings can be exceptional, sometimes better than the summer and January sales. Plus, since you'll want to get your bedroom sorted as quickly as possible, this can be a great way to get everything you need without having to pay more than necessary.
Follow the tips we've outlined above, and you'll find that you get bedroom furniture at a price that you love.