After many years spent in the same home, people start to feel bored. And, because is almost impossible to change the home, and it is really expensive to change the whole furniture; people mostly decide to repair their walls and overpass the boredness. A new wall will give your home a completely new look. Sometimes you don't even need to repaint the wall, you can just add some wall decorations, such as paintings, and you get a refreshed look instantly. In the article below you will find the biggest interior wall art trends that marked 2020 and try some of them to give your home a stylish look.
THE BODY
Human bodies have been the inspiration for creating the biggest artworks ever. And today in 2020 things haven't changed at all. Many interior designers tend to insert this kind of art in modern and sophisticated interiors owned by open-minded owners.  The body style as an inspiration for creating masterpieces gives a lot of flexibility. It can be presented through traditional oil paintings, hand-drawn sketches, or color-blocked shapes. No matter which one you choose for your interior, you won't be wrong at all.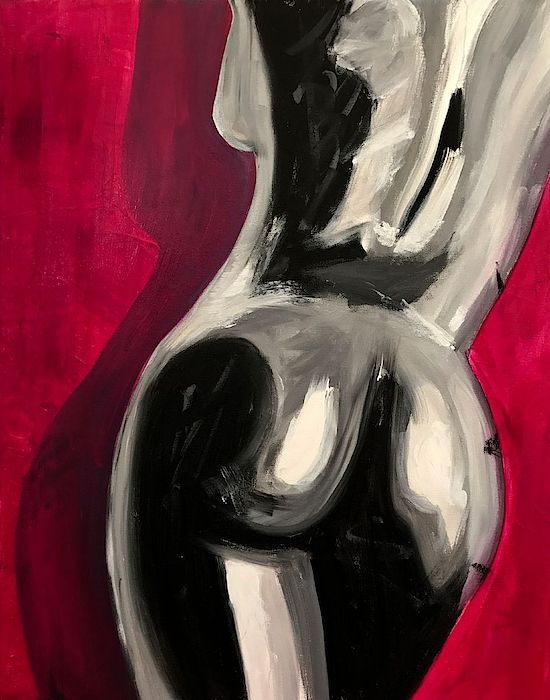 source
LINE-DRAWN FACES
Maybe one of the most popular trends in interiors, the line-drawn faces made their first appearance at the end of 2019, but their biggest appeal was during the first semester of 2020. Prints presenting one or more people's faces with undefined lines can be seen absolutely everywhere around you. Interior designers try to add them into the interior design through cushion, vases, towels, wallpapers… But, definitely one of the most sophisticated variants of them all is a picture framed and posted directly on the wall or placed directly on a wooden furniture surface. This wall decoration perfectly matches white or neutral interior designs but can be perfectly fulfilling pale pink or earthy-colored accessories giving the interior a peaceful sound.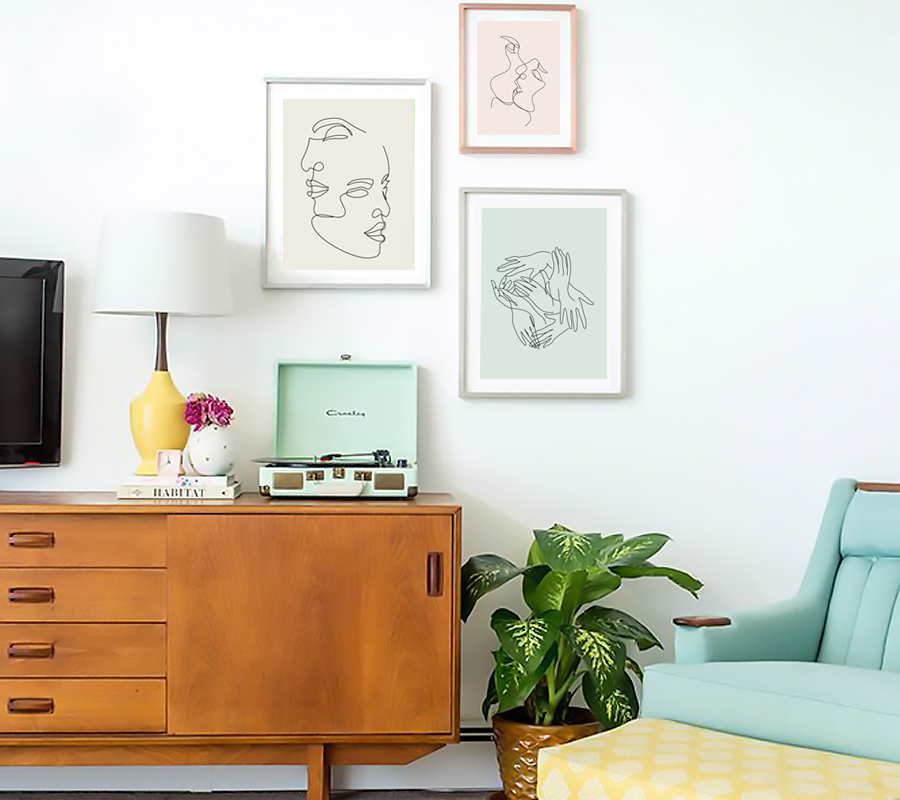 source
MAPS & LOCATIONS
Maps and locations printed and framed in different sized frames are definitely one of the people's most favorite walls decorating trends for 2020. They choose favorite destinations they have already visited during holidays or countries they would like to visit in the future. That way they feel to have a more personalized wall décor presenting some beautiful moments they experienced in the specific place. The World map or some Globe print can create a real artwork many visitors in your home would pleasantly glace at then coming around.

source
BIOPHILIC
People tend to connect to the environment more as they go far and far from it. One way to do it is by bringing nature in the home. In 2020 when interior designers say bring nature at home, they don't refer only to fresh plants, but to photography presenting natural landscapes, flowers and plants, and mostly green leaves. Biophilic has become one of the biggest trends that interior designers have given as an answer to the request of peaceful, relaxing, and stress-reducing home decorating accessories. Green is therefore the color of the year which has marked the interior wall design.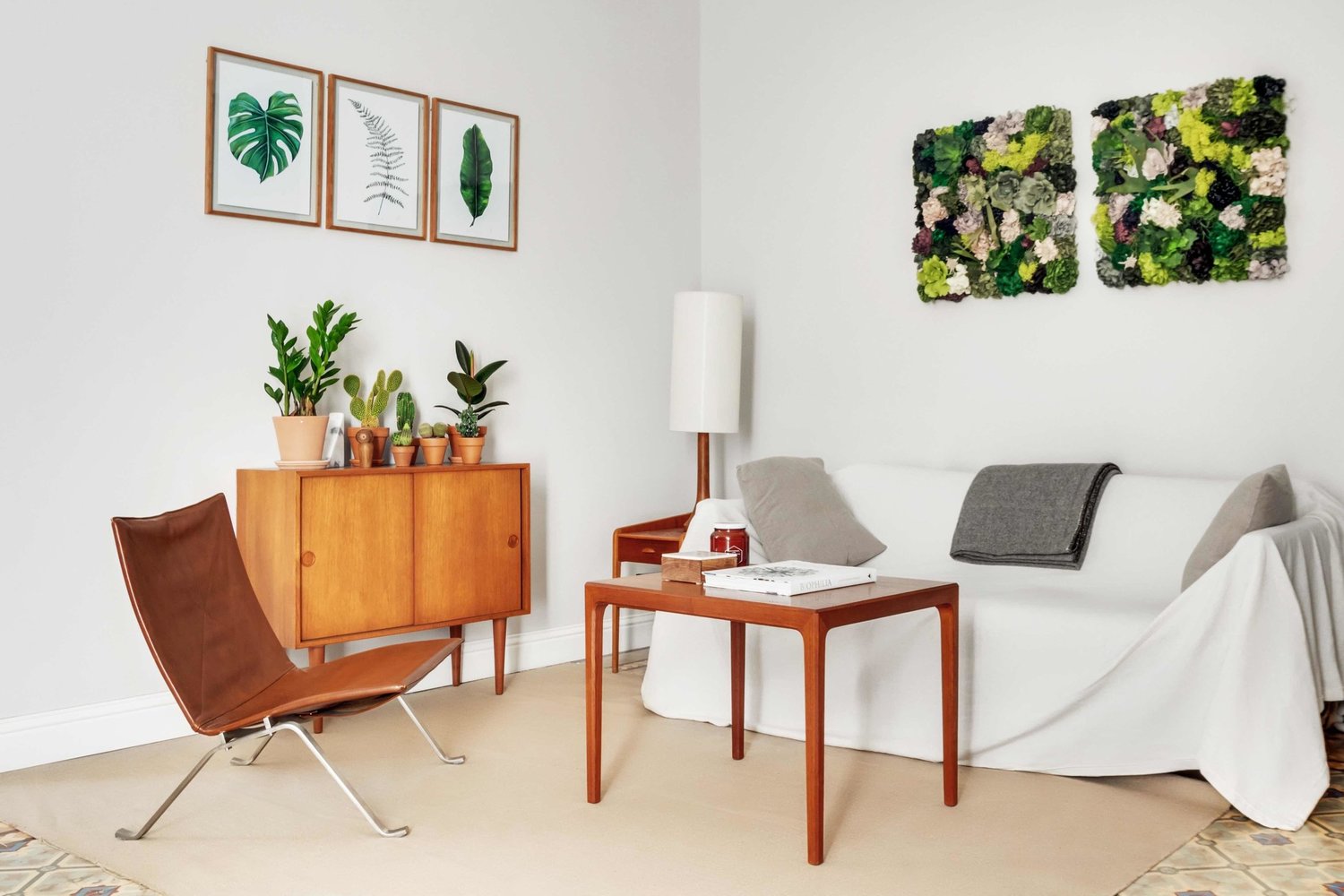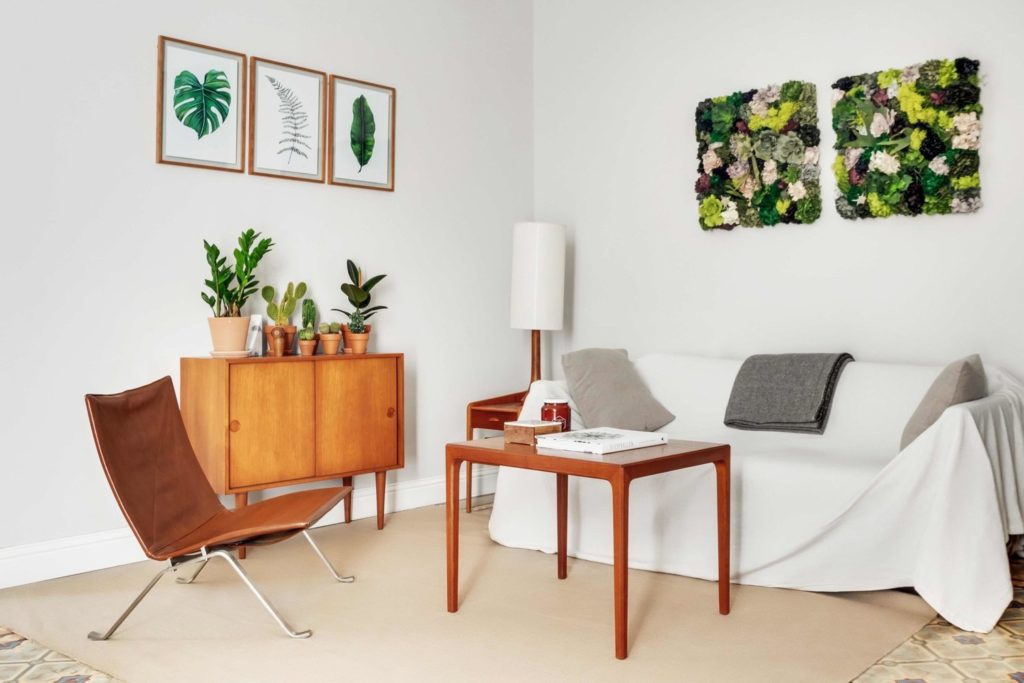 source
SWEARY AND EDGY
Sweary and edgy prints came as a result of the enormous anger and frustration provoked by the current political circumstances around the world. Mostly presenting some comedic content they can't be seen in an average family home.  But,  more and more young people disappointed in the happenings around them use them as interior decorating motives.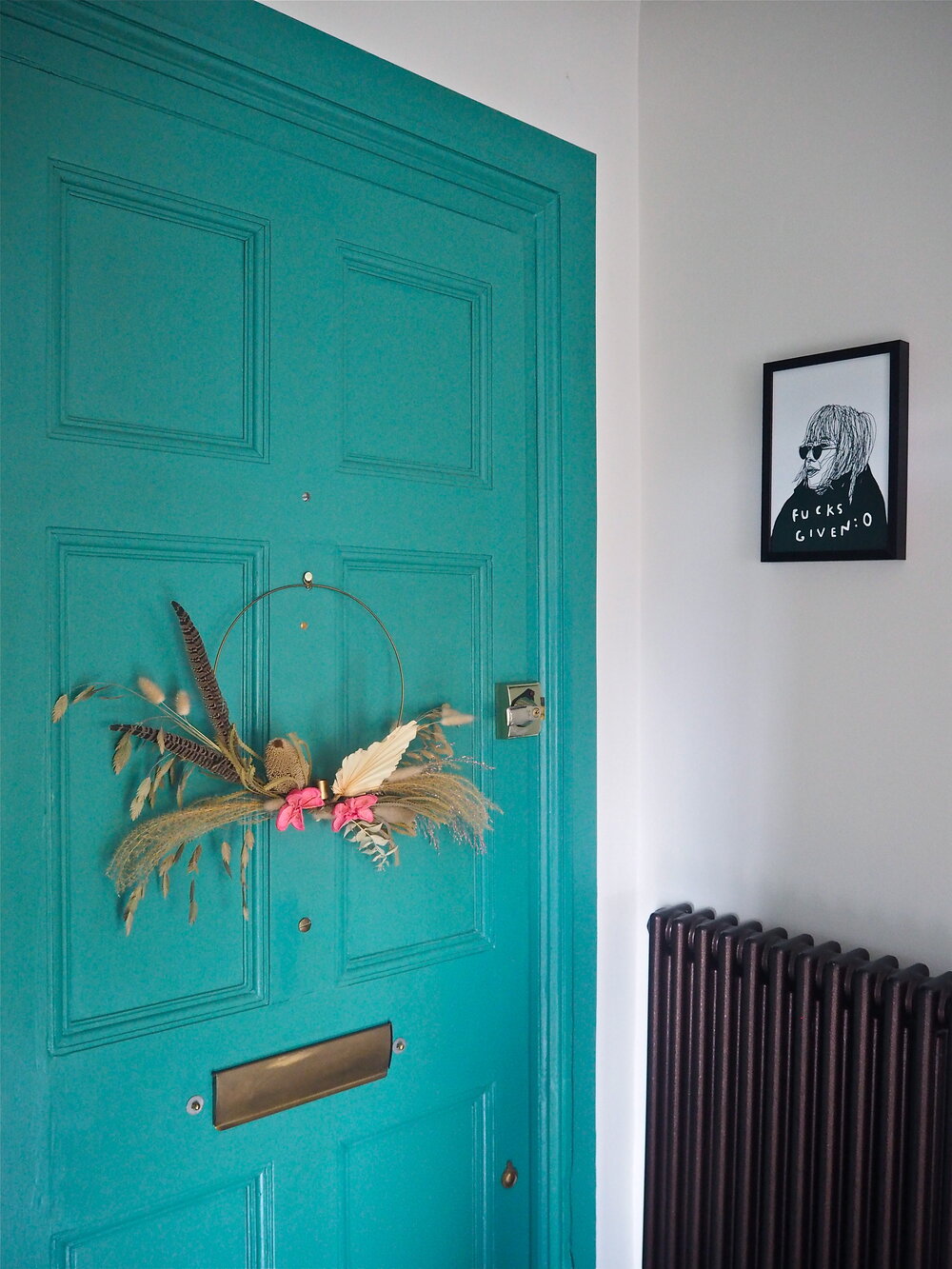 source
CURVES
Sharp, straight lines can be officially declared for dead since 2020. The beginning of the new decade brought a new trend in shaping the furniture and the accessories giving the interior design the last touch of sophistication. Curves, circles, and arches have become the new biggest trend for 2020. And, because a curvy sofa, for example, can look amazing, but will take the whole space of the room,  designers tend to insert this trend through wall décor presented with abstract curved prints and artworks.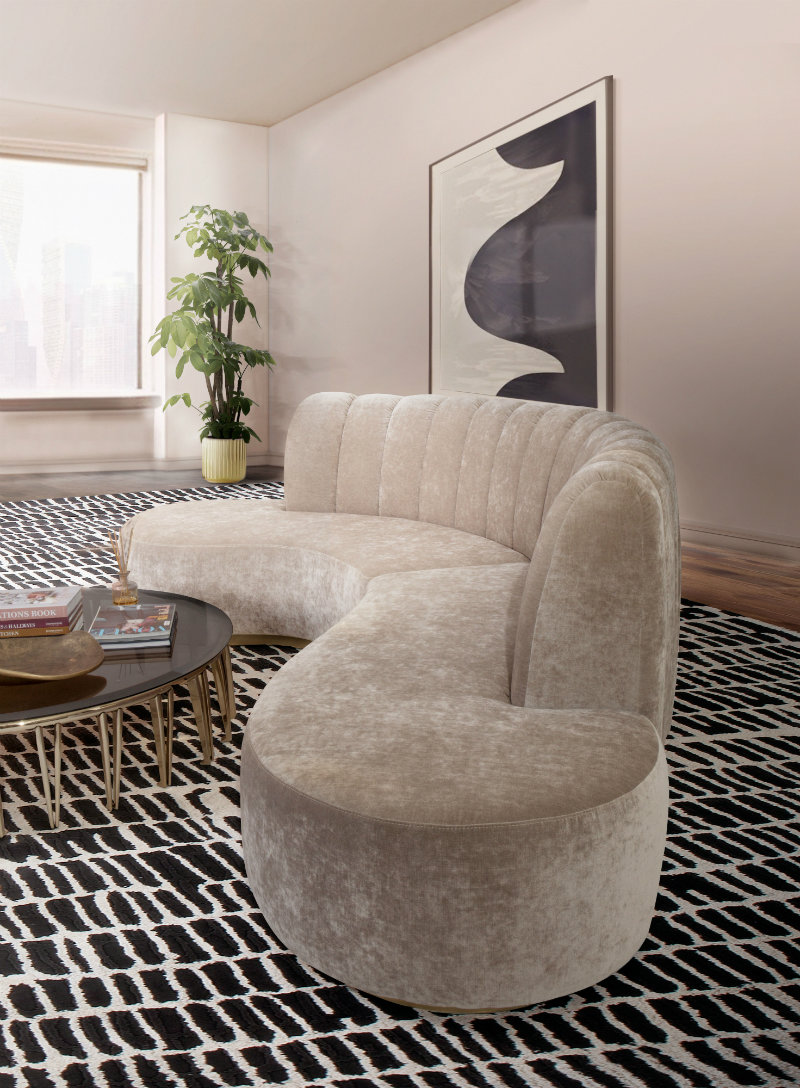 source