For a sofa to be a part of the living room is extremely necessary. Not just for the sake of being fancy or for social gatherings, a sofa brings you solace when you collapse on it after a long day.
Comfort is the key to living a happy life and a sofa should give you exactly that. It should be a place you can go back to for relaxing and escaping from the stress of daily life.
When it is such an important part of your life, it is essential to have basic knowledge of sofas, their types, such as the luxury velvet sofa, etc. This article can help in enlightening you before picking a sofa for your room.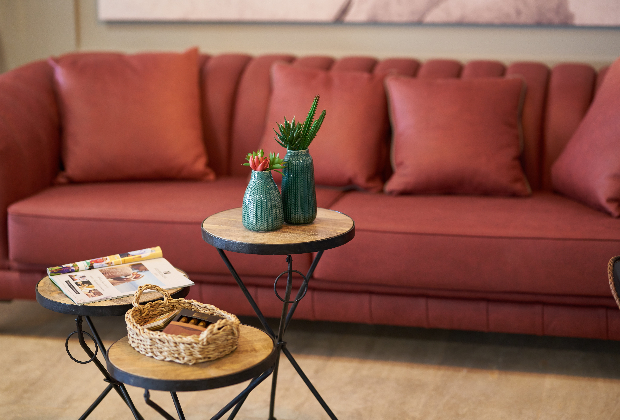 Different Styles of Sofas
For something as popular as a sofa, which is found in almost every household, it is very obvious for it to have multiple styles and designs.
Now, it is important to be aware of all the styles that are available because it will help you understand what you like or dislike, and also what you think will go with the decor of your room.
A sofa that has a wooden frame and is carved to give a rustic look would seem very out of place in a room that is very casually furnished. Thus, choose a sofa style accordingly.
Mid-century sofa
This type of sofa has exposed wooden legs and the back is higher than the arms. Designed with long clean lines, they can be paired with small pillows which will give a very retro vibe. Not overly stuffed, it would be soft to sit on but not so much that you would sink deep.
Chesterfield sofa
This one has a grand design and is best suited for rooms that are equally classy and decorated heavily. Otherwise, the sofa would stand out, but in a very absurd way. It is characterized by rolled-back arms and back, and they are of the same height. The design is unique because of the presence of deep hole-like structures that are not holes.
Contemporary sofa
These sofas are quite convenient because they have detachable cushions for the back. The arms are of the same height as the back, but tougher. Instead of wooden legs, contemporary sofas are supported with metal legs.
Traditional sofa
The traditional sofa has a high back, with armrests that are barely visible and legs that look like short wooden knobs. They have a special name called Lawson or Howard.
Country sofa
This design is appropriately named because of the vibe it gives off. Often called Bridgewater, it is quite popular because the seat and the back cushions can be removed at will. This makes it very convenient for dusting and cleaning purposes.
Testing with sofa swatches
After you are done choosing a style for your sofa, comes the part where you need to pick a suitable fabric for the cover. Not only the color, but the material of the fabric is also equally important and has to be determined by the mood and decor of the room.
Instead of purchasing a fabric right away, you can order swatches which are samples of fabric. They are usually free and would help you decide the right one for your sofa.
If you have children or pets, there would always be the risk of staining. Thus, it is advised to spill something on a section of every swatch to see which one can be cleaned easily. This would make your decision easier.
Just looking at the fabric is not enough, you need to touch it to understand what it feels like. It needs to be able to give you a sense of comfort. Therefore, a swatch will help you make a choice.