Whether your spare bedroom is currently being used for storage or it is completely unused and gathering dust, there are many ways this room can be put to good use. With a lick of paint and a change of décor, it can be revamped into an impressive guest bedroom. Alternatively, you can get creative and change the purpose of this 'bedroom' entirely. Here are a few great ideas to help you transform your spare room.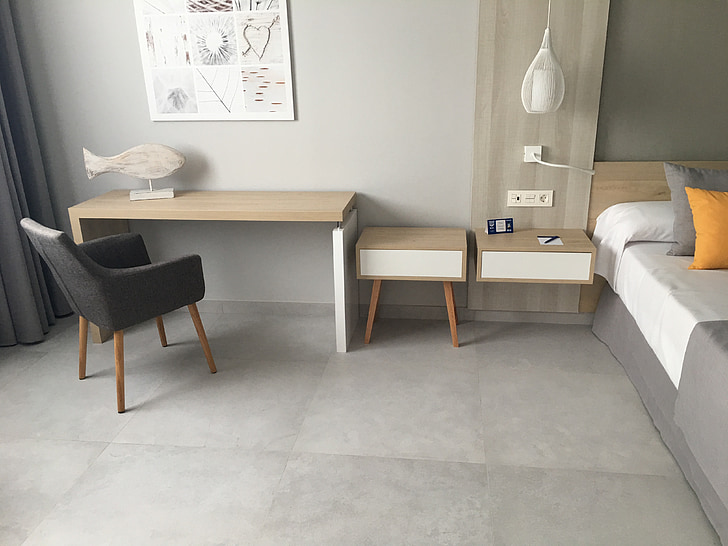 Add a Feature Wall
An easy way to give a room a brand new look is to add an eye-catching feature wall. This simple addition can transform the vibe of a room, and it is fairly simple to do on your own. Simply add a splash of color to brighten the wall or choose an attractive wallpaper to make the wall pop. Additionally, artwork, framed photographs, or canvas photo prints can be used to decorate empty wall space
Update Your Window Treatments
Old furnishings can make a room look drab and dated. If your spare bedroom hasn't been touched for years, chances are the window treatments need to be updated. When choosing new window treatments, you should make your choice according to what the room will be used for and the type of windows you have in your spare bedroom. For example, taller windows can benefit from vertical blinds, while woven wood shades offer a natural, relaxed look to a room. Shutters are a versatile option for rooms that get a lot of sunlight and become warm easily. The louvers can be maneuvered to completely block out light and let in an ample amount of sunlight. For the best shades, blinds, and shutters California has to offer, look no further than Sunburst Shutters. This California-based company provides different types of window treatments to suit all tastes.
Efficient Storage Space
Compact homes that get cluttered up quickly can benefit from extra storage space. This could be in the form of a walk-in closet. Walk-in closets are perfect for avid shoppers with a build-up of clothes and accessories, and they can be inexpensive to set up. Implement an open design and try to make use of redundant space. Ample hanging space is key, so try to add rails and hooks to keep your items off the ground. You can make the most out of the area above the door by adding a floating shelf and using it to store seasonal clothing. If you have the space, include drawers for folded clothes too.
Create a Rec Room
Transforming your spare bedroom into a recreation room can be fun for the whole family. It can be used to entertain guests, for game nights, or simply to kick back and relax after a long day of work. The best way to begin is to pick a main purpose for the room. For example, if you reside in a household full of gamers, a games room is the obvious choice for what you should turn your spare bedroom into. When revamping a spare room, have fun with it and create something that will enhance your living experience.