Spring and summer are the best season for planting and gardening flowers in your garden. If you enjoy having your garden blooming during the whole summer long, then you need to meet the annuals, flowers whose bloom last for weeks and weeks. The most of them have rich and bright blooms that you can't resist. Below we have listed the most beautiful annuals that will keep your garden blooming during the whole summer. Just scroll down the page and meet them, you will definitely want to see them into your garden immediately.
Sonota Mix Cosmos
These flowers are definitely one of the easiest to be grown in the garden. Most people grow them next to the garden bed or to the garden containers. These flowers are well known by their slender stems which can reach up to 6 feet tall. Their flowers come in a variety of bright colors. They don't need much soil too.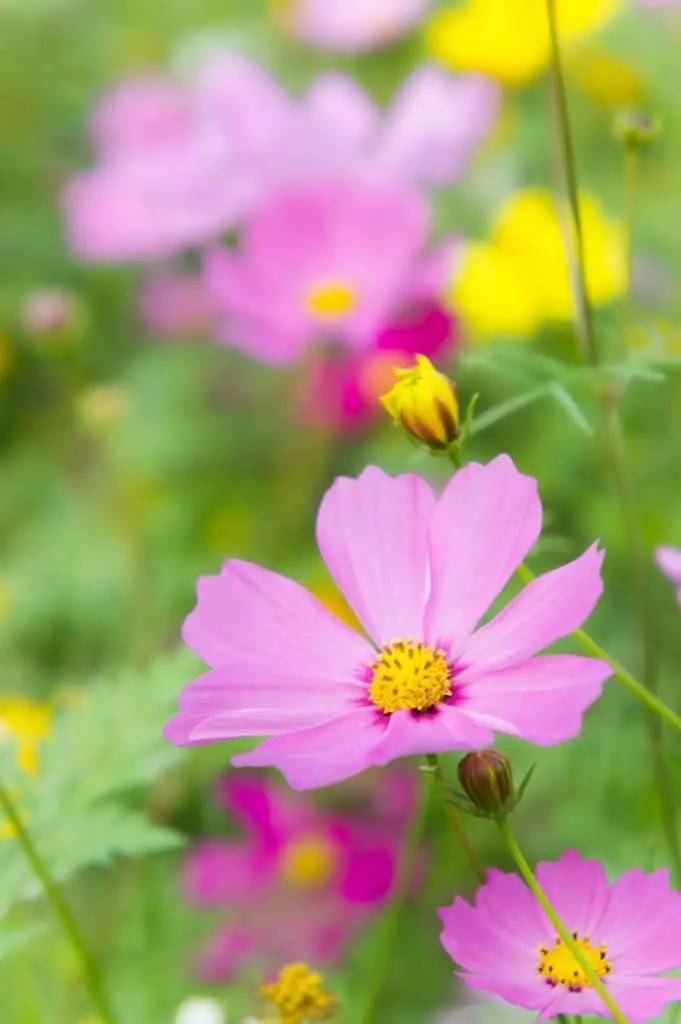 source
Dahlias
Dahlia is one of the most favorite flowers to many people. Their daisy-like flower in different colors makes them a real décor to your garden. The best about them is that they bloom during summer and their flower continues blooming even during fall so you will enjoy their beauty longer. They perform well in sandy soils.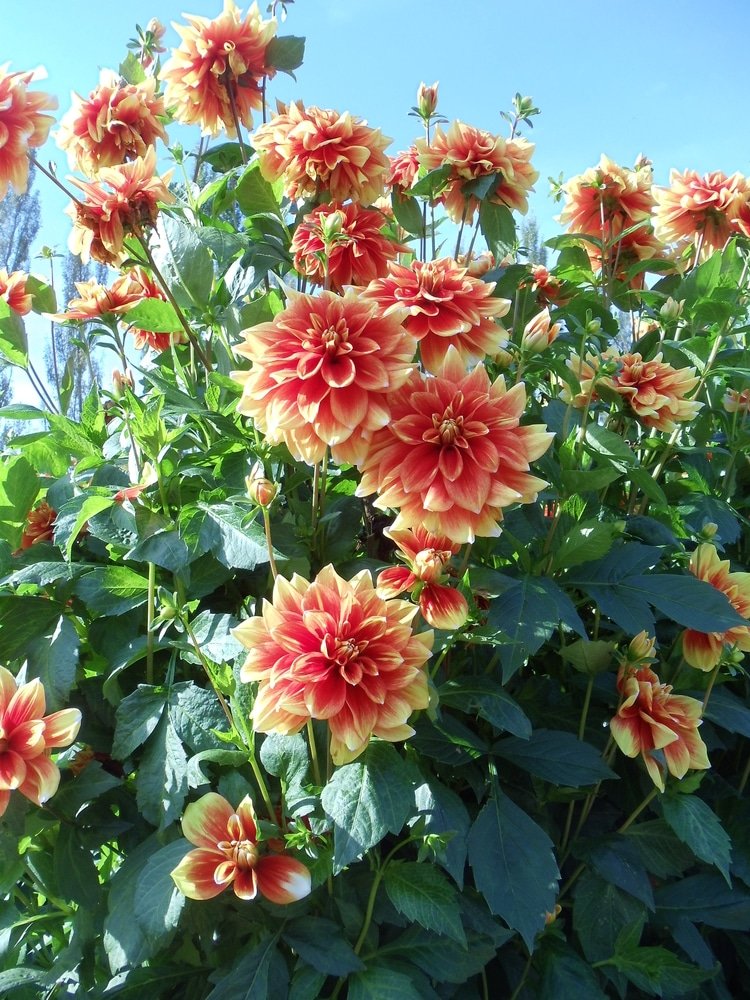 source
Celosia Spicata
Other flowers that will bloom in your garden form summer to frost are Celosia Spicata, also known as Feather Celosia. They have an amazing flower in deep red, burgundy, yellow or orange that will catch all your neighbor's glances. Because of their rich colored flower people adore planting them in their gardens. They are also very easy to grow, all you need to is to provide them with soil, fertile and full sun and they will last all the season without any problem.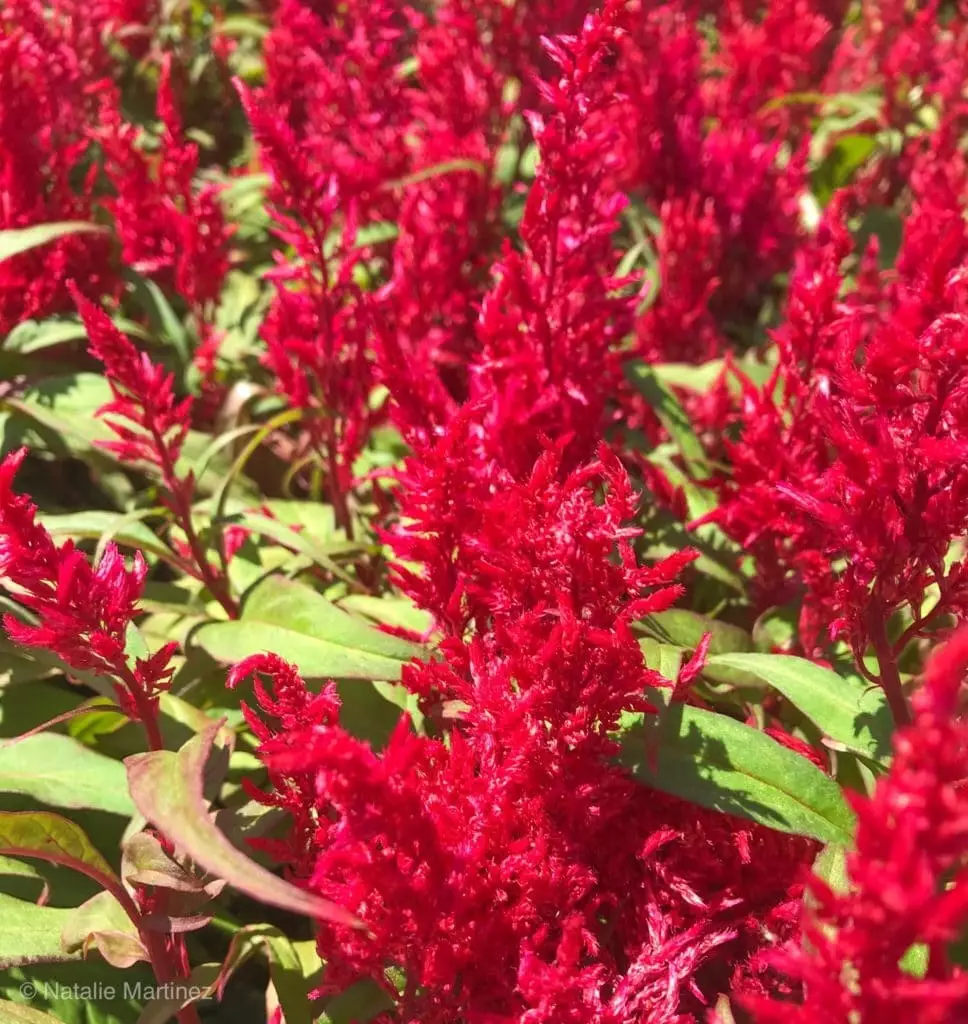 source
Petunias
Definitely one of the flowers that people love and grow in their gardens the most are petunias. There is almost not any gardener who hasn't grown petunias in his/hers garden. They are so popular, and so amazing with their long lasting and colorful flower. They come into different shades of purple, pink, blue, white, yellow… and they are all looking like a real blooming masterpiece when planted in your yard. They are perfect even for beginner gardener because they are so easy to be planted and grown.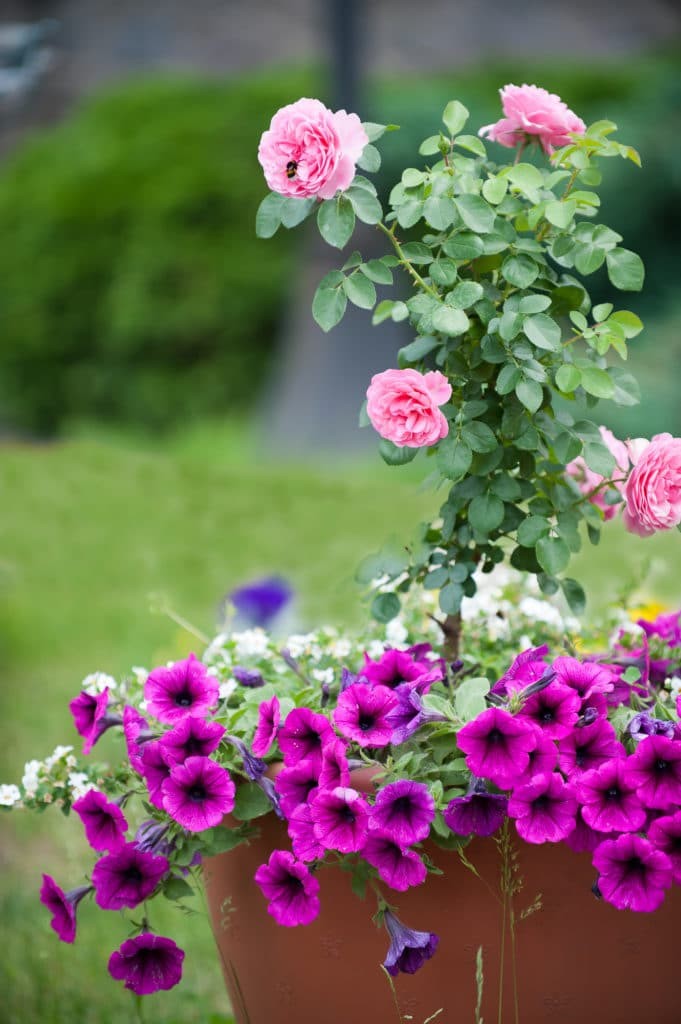 source
Sweet Alyssum
Sweet Alyssum is a perfect yard flower that is blooming during all the summer with its cluster of tiny flower petals. It doesn't require vases or pots, you can plant it in the garden and it will cover the ground giving it a perfectly look. One thing you should consider when growing this flower in your garden is that it needs much water, so make sure to water it regularly.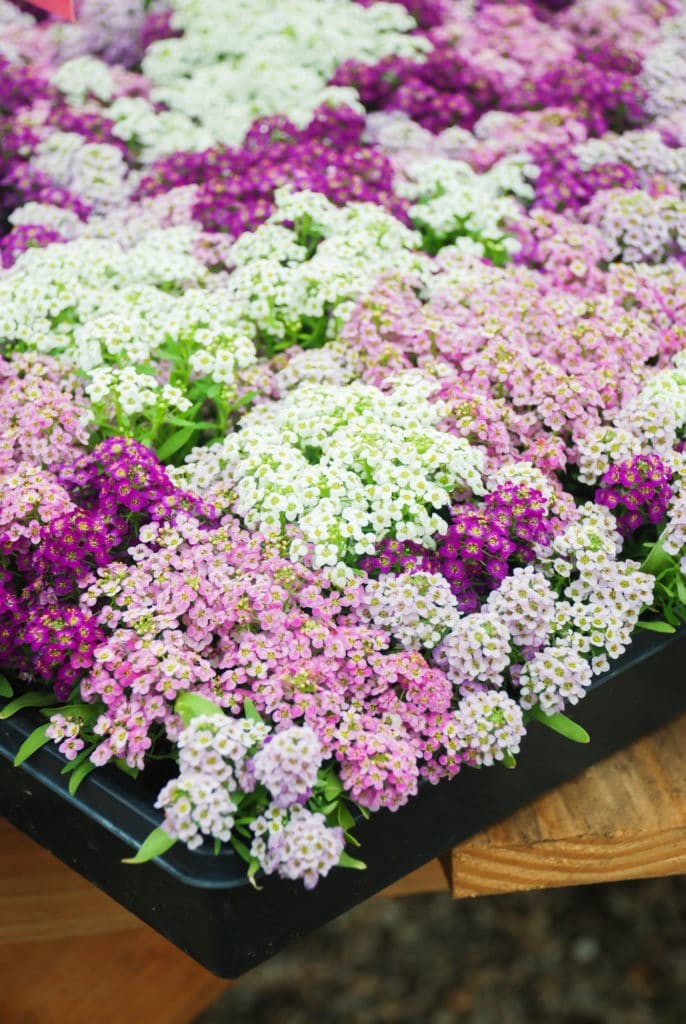 source
Begonias
One of the most favorites annuals that people plant in their gardens in almost all the countries in the world are begonias. These small waxy flowers with deep green foliage and red, white or pink flowers bloom from June to frost, and are so easy to grow. They thrive in moist and fertile soil and can tolerate extreme temperatures, so you can easily grow them in your garden.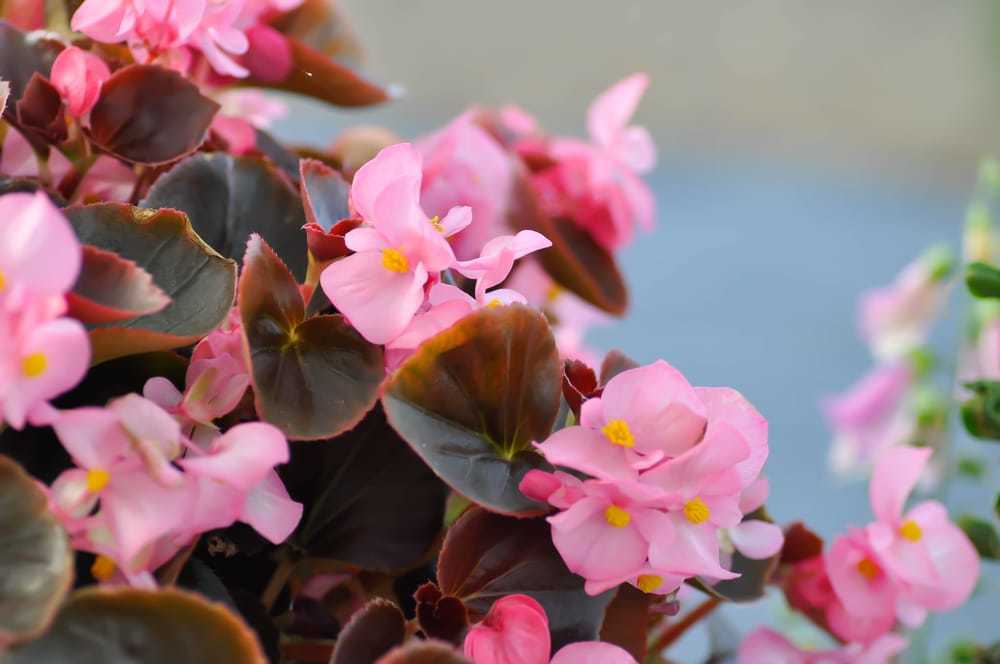 source