Making someornaments, or the technique known as origami is dating since the far-away 168 and has its origins in the Japanese tradition. Today there is no person in this world that hasn't heard about this famous technique of making ornaments from nothing less but paper. Since we have been students and we have done some holiday thematic origami at school, some of us haven't made something creative as they get older and older. But, it's never too late to again wake up our youth spirit and use it in a direction of producing some DIY paper Christmas decorations as those we used to do in those days.
And, of course, there is no better season for starting been creative again than Christmas. That's the main topic of today's article and we are ready to show you some of the most breathtaking DIY paper Christmas decorations.
If you have some old paper at home, that you were planning to throw away, wait for a second! We have some stunning plan to use all the old paper you thought you will never use again, before. Wake up your imagination and start making a masterpiece from only one sheet of paper. Do you think it is impossible?  Just scroll down the page and you will find, not just that it is possible, but that it is so easy too.
1.Striped paper ornament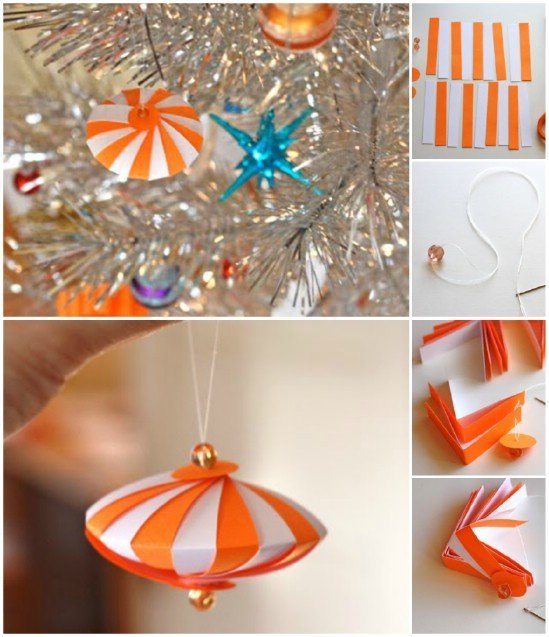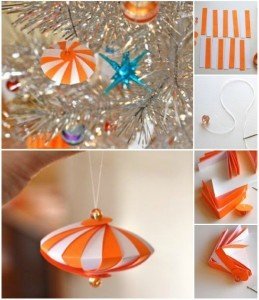 source
2. Paper Christmas trees


  source
3. Papercraft Christmas trees
These are some pretty amazing paper Christmas trees, don't you think? And what's most important, they are not hard to make at all. Grab some green paper and follow the steps to make a Christmas tree to the desired size.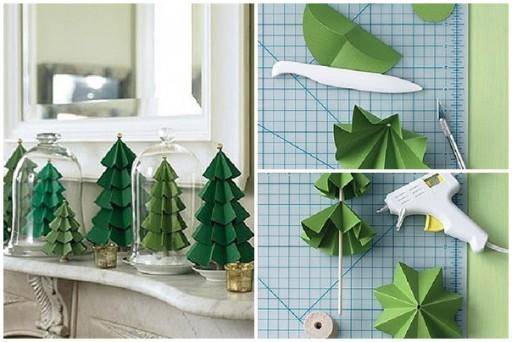 source
4. Paper heart decoration
Are you in love with everything around you and you feel like adding some heart-shaped ornaments to your Christmas tree this year? Go ahead and recreate this paper heart decoration which won't take you more than 5 minutes for sure.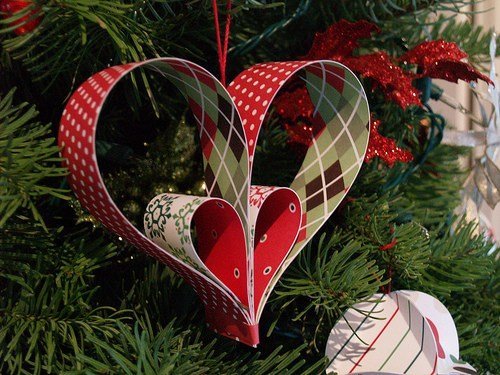 source
5.Christmas advent paper houses
Have you always wanted to make advent paper houses? I love to look at them but I have to admit that I haven't given a try them. They should be next on my to-do list!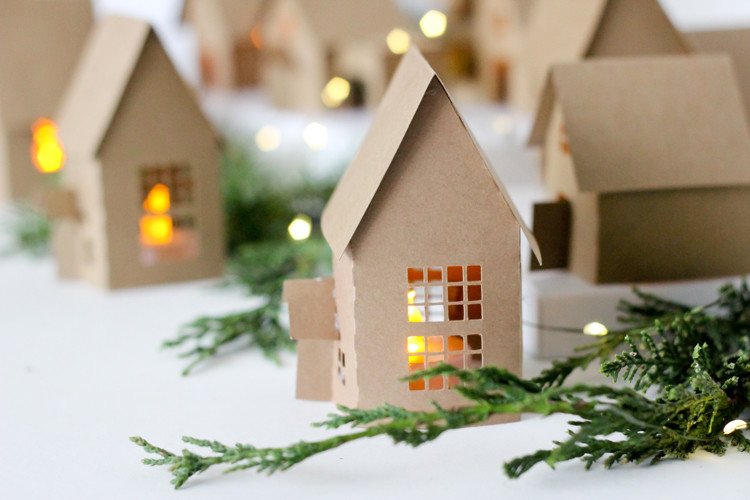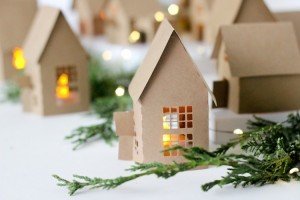 source
6. Christmas paper ball
I don't know whether is the shape or the color that make these paper Christmas balls so appealing!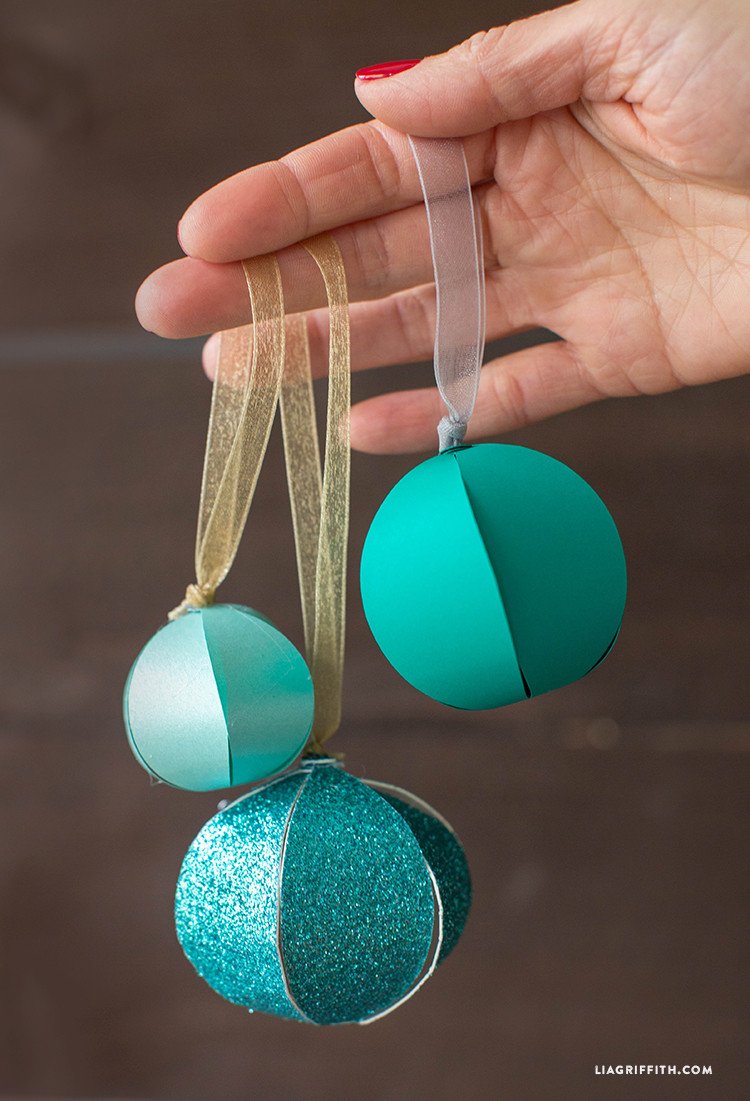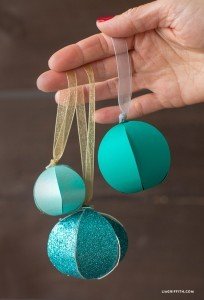 source
7. Paper Christmas Trees
Here's another way to make paper Christmas trees in case you are looking for more Christmas decorations for your home. You can add them in any room in the house and bring in the festive vibe with ease.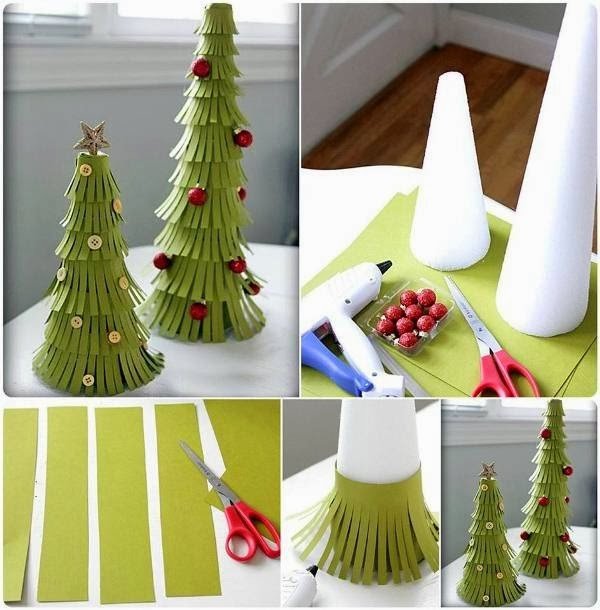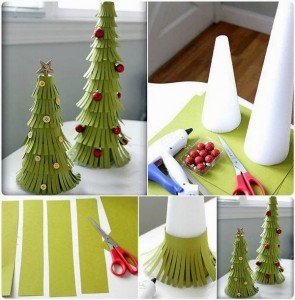 source
8. Paper Christmas pumpkins
Here's another craft that I have saved in my collection! These ornaments look stunning!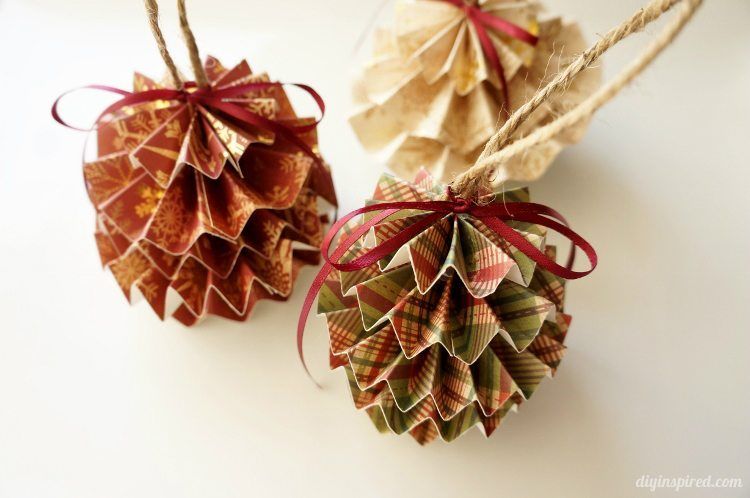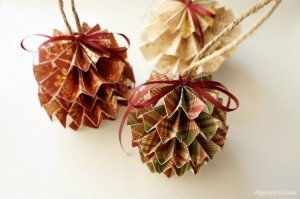 source
9.Toilet paper roll stars
Put the toilet paper rolls to good use instead of throwing them away and make these lovely star ornaments. Have fun and paint them in the color that matches the best with your Christmas tree. Sparkles and sequins are allowed!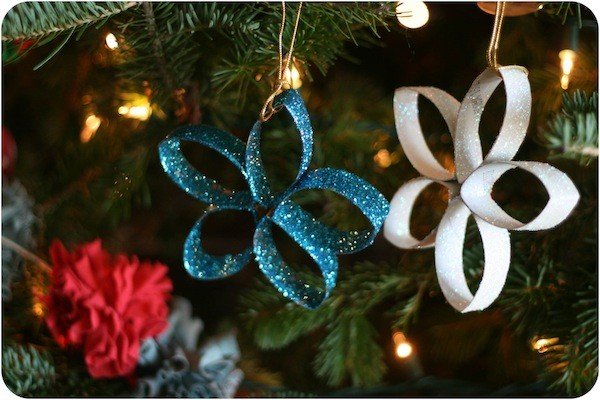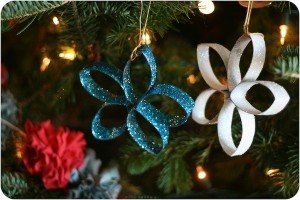 source
10. Paper trees
Get some old newspaper and make some interesting Christmas trees. Be creative and come up with an interesting decoration. Paper garland is an option!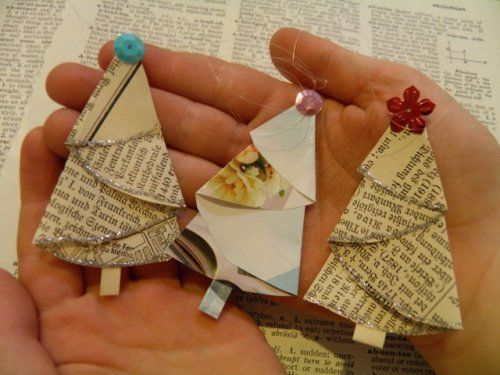 source
11. Unique paper Christmas tree
It looks like this paper Christmas tree requires some patience, precision, and time, but the final result is totally worth it. Would you like to give it a try?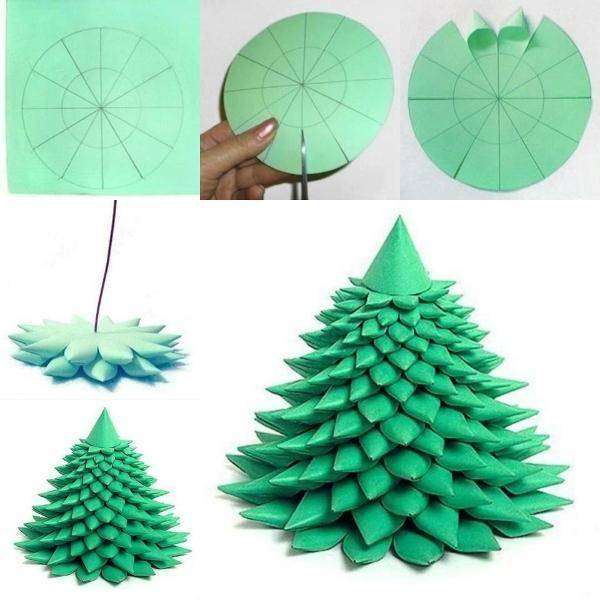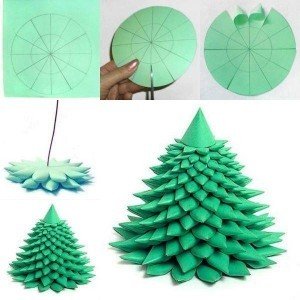 source
12.Pretty 3D paper Christmas  ball
This is the paper Christmas ball that will put all the eyes on the Christmas tree. Everyone will be asking how it's done, believe me!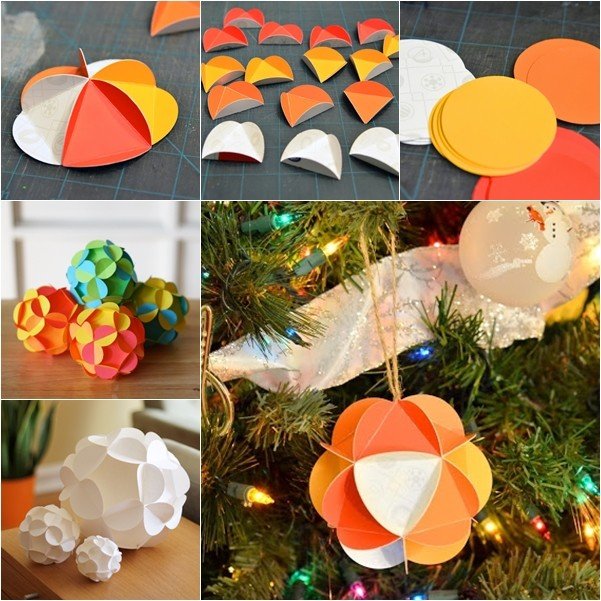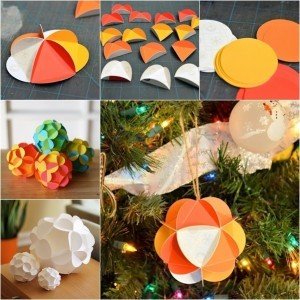 source
13.Christmas tree crafts
Here's a super easy craft with all the steps for all of you who are not feeling very confident at your skills.


  source
14. Ice cream paper Christmas ornaments
Is there someone who wouldn't like to make these ice cream paper ornaments?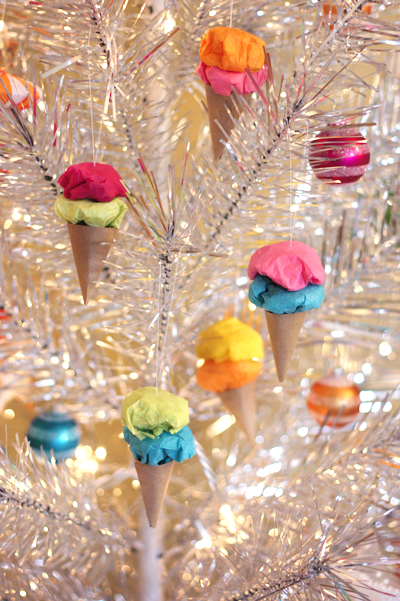 source
You don't need some delicate techniques to make these crafts, you don't even need cutting and gluing. It's so easy and everyone can do it. Do you enjoy adding some personal touch to your Christmas decoration? You are in the right place. You can now make the most amazing Christmas decorations on your own, and the only thing you will need is paper, paper, and paper. And your creativity put at level max. Add some homemade magic to the whole Christmas euphoria at your home. Christmas trees, stars, snowflakes, Santa are just some of the ornaments from the endless list of DIY paper Christmas decorations. Enjoy being creative.