The bathroom is one of the most important spaces in one house, because there is no family that can function normally without a bathroom. There are so many large and space houses with large bathrooms included, but not every home has the luxury to has a space bathroom, so many families have to pay a lot of attention of bathroom organizing appropriately so that they will gain more in space, and they can include all the needed things in the bathroom. Proper organization of space is the key to order in the bathroom. Especially if its dimensions are limited by square meters. Where to hide bottles with shampoos and gels, where to hang towels and how to make the room modern at the same time?
If you want a functional bathroom, you should try to organize all the things that you have in there at the best way possible. An organized bathroom is not only good looking for the eye, but also you can easily and fast find everything that you need in a special moment. Below we have presented you some of the smartest ways to organize your bathroom, no matter the size.  A well organized bathroom looks more attractive and of course more functional. You should find in it places for all the needed towels, for your cosmetics, place for the toothpaste and toothbrushes, shampoos and medications.
Clever Bathroom Organizing Ideas For Neat Space
In order for your bathroom to look luxurious and comfortable, you need to maintain order and adequately store everything you need for daily functioning. This is a big challenge because there are a lot of things, starting from personal hygiene products, through cleaning products, all the way to towels and bathrobes. In its assortment, we have many practical solutions with which you can make your bathroom always neat and tidy. In order for the bathroom to always look flawless, it is important to put things back in their place after use. This habit will be easily established if you keep cosmetics in an adequate space, so that they are always at hand. That's why cabinets with mirrors are the most suitable for their storage. Also a built-in cabinet will therefore save space and contribute to the refined look of your bathroom.
First rule when organizing your bathroom is to throw out all the old and useless products that you keep in there. That way, you will gain more space to place the thing and products that you use every day.  You should also always keep your bathroom clean, and dry as possible.  A well organized bathroom will give you the needed peace and will relax you while taking shower or bath. So, don't wait anymore and scroll down the page to find the best bathroom organizing tricks. Follow them and make your bathroom your little paradise.
1.Tootbrushes organizer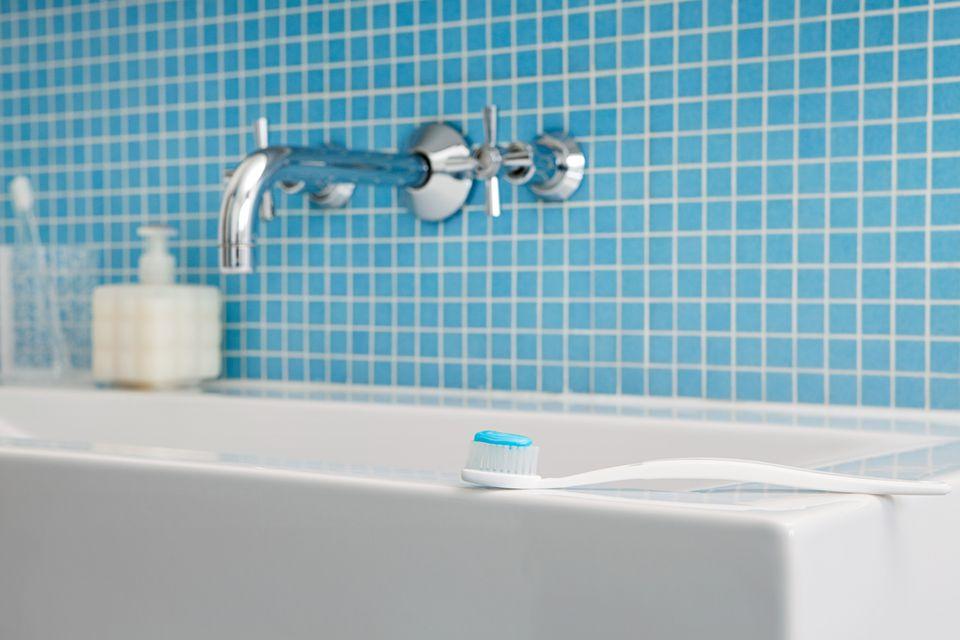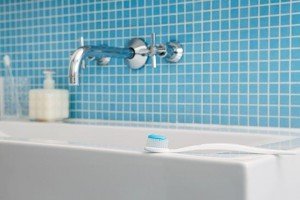 source
2. Wall shelfs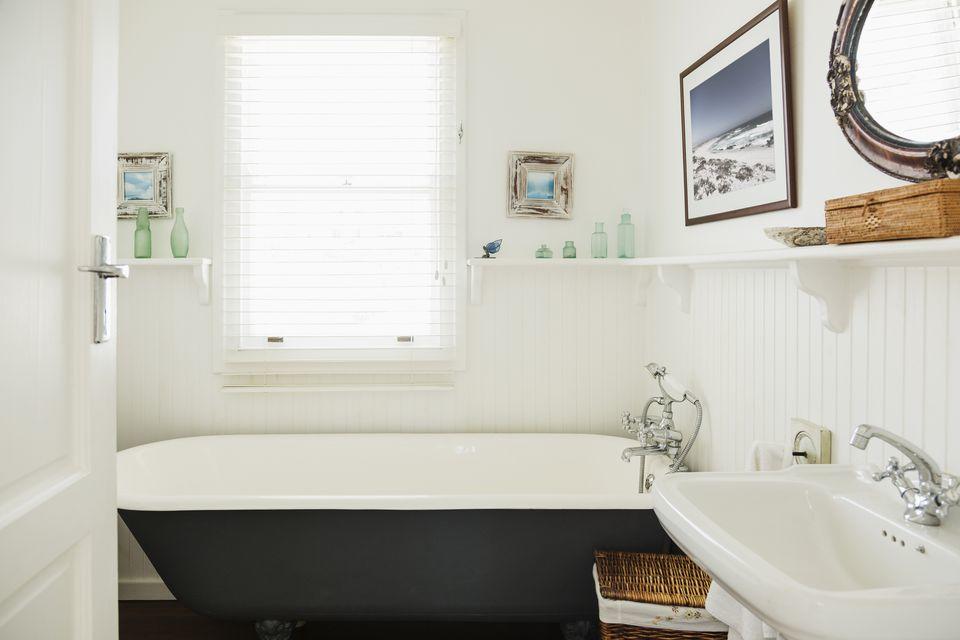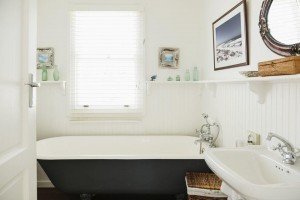 source
3. Linen closets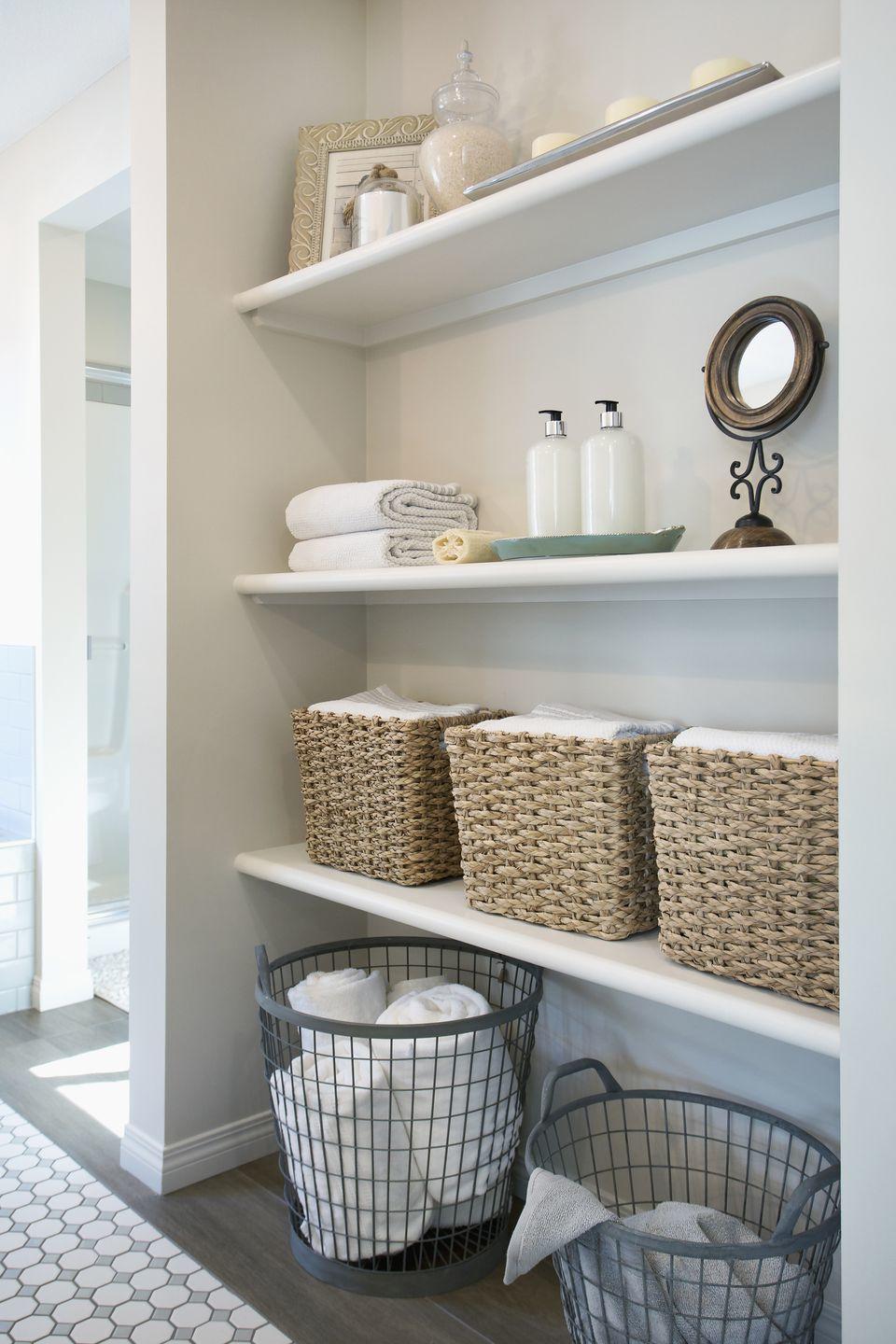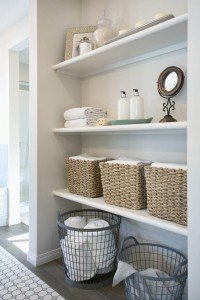 source
4. Keep your hair styling tools together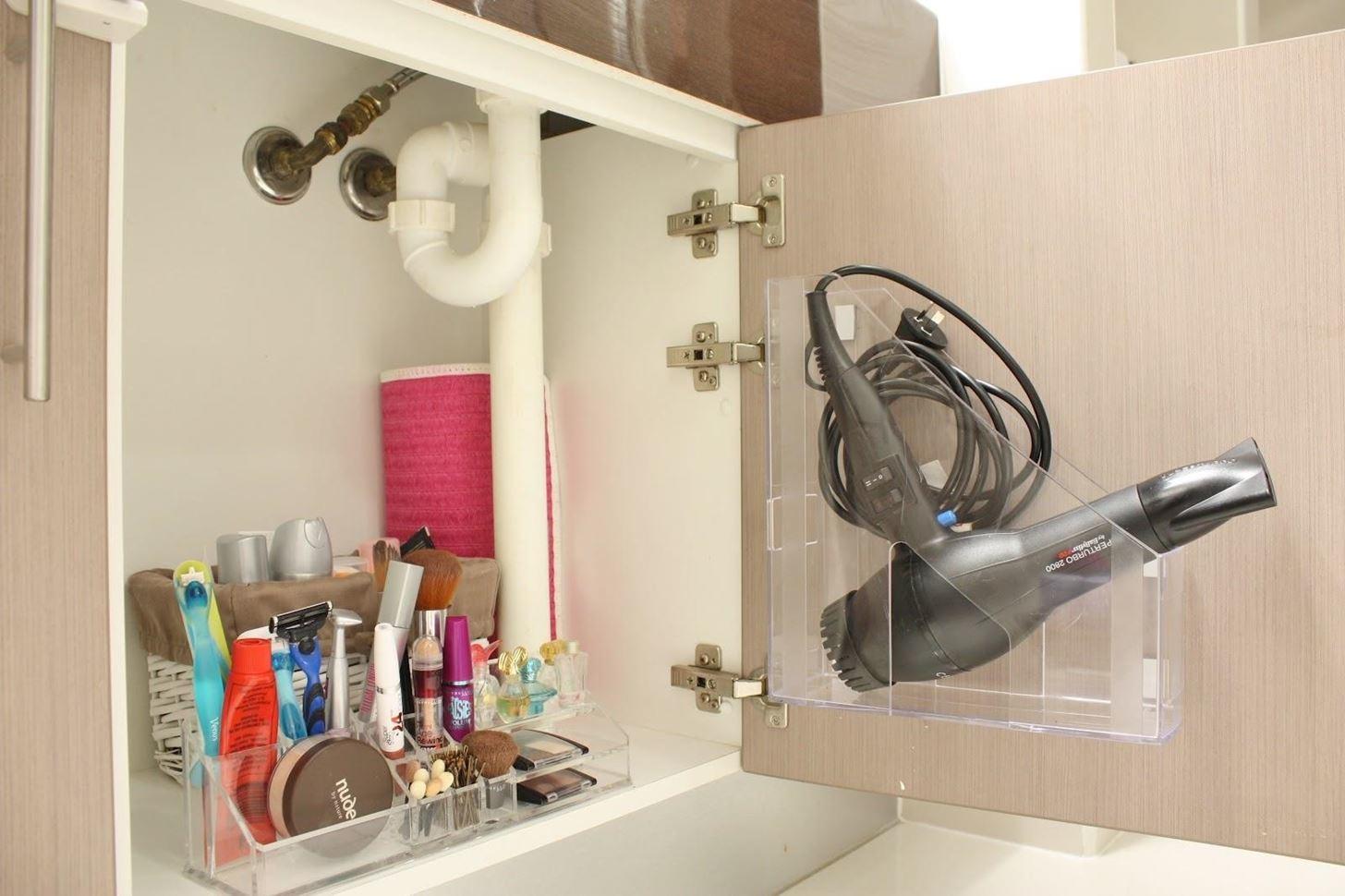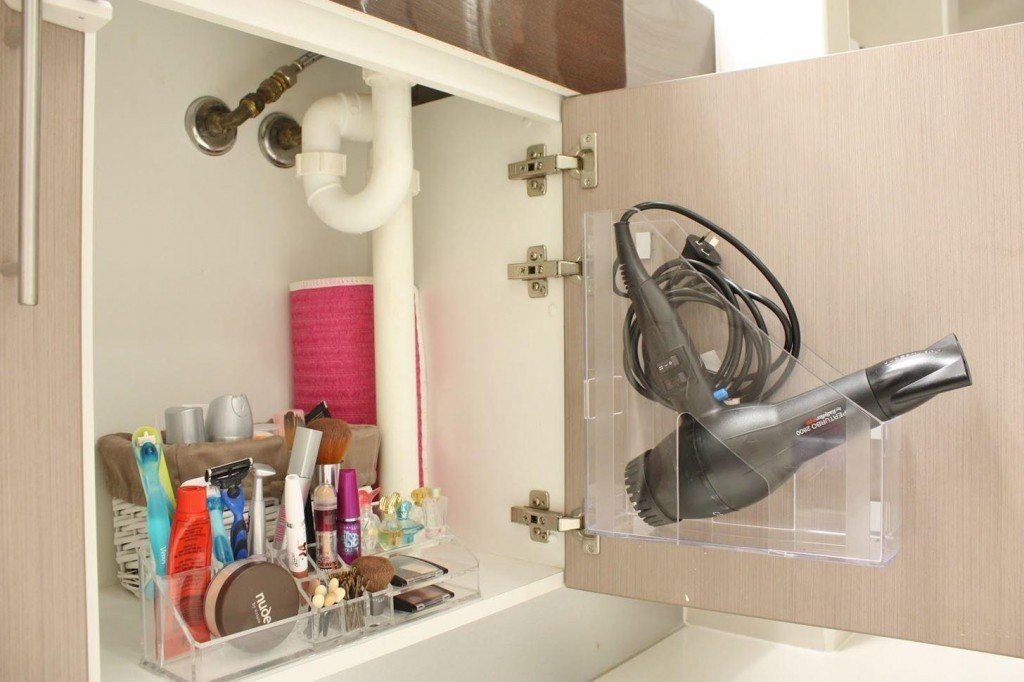 source
5. Magnet organizers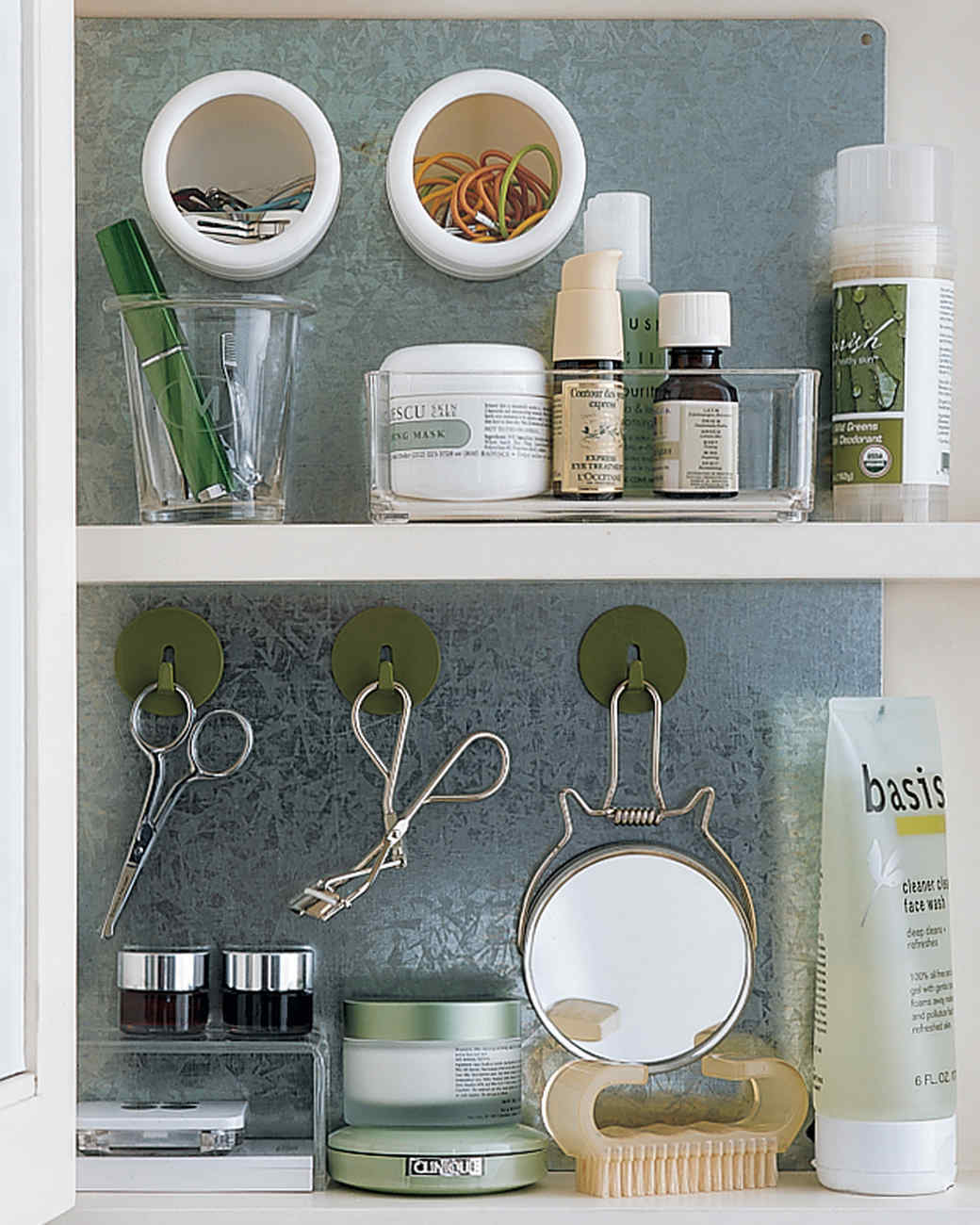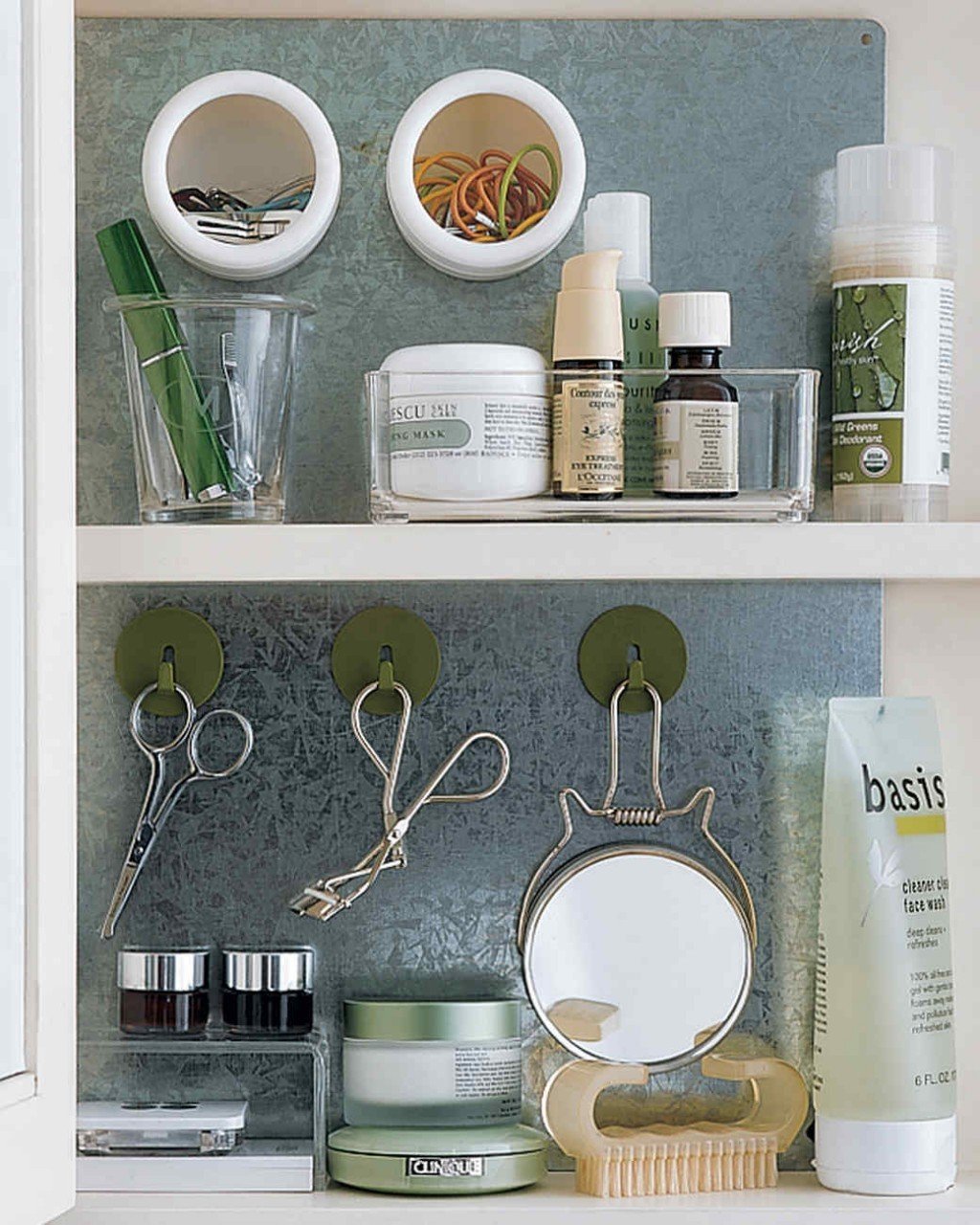 source
6. Make your shower rod do double duty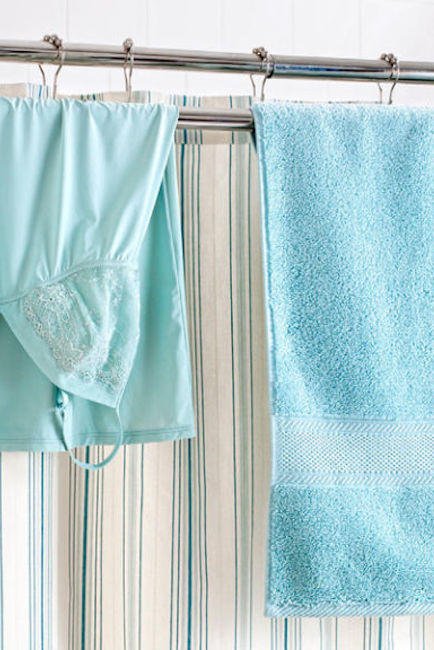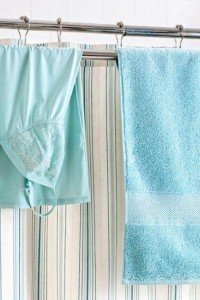 source
7. Medicine cabinet organizer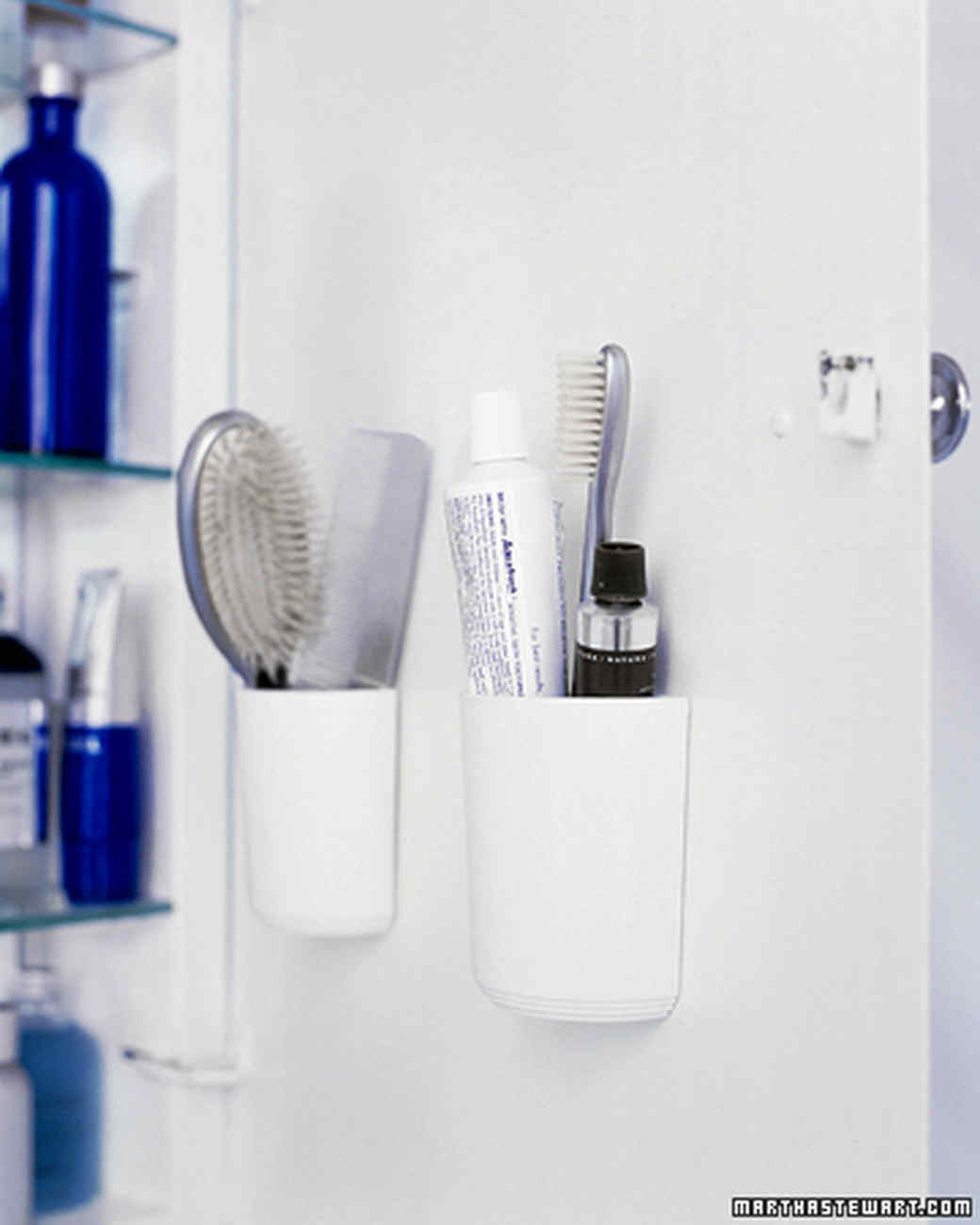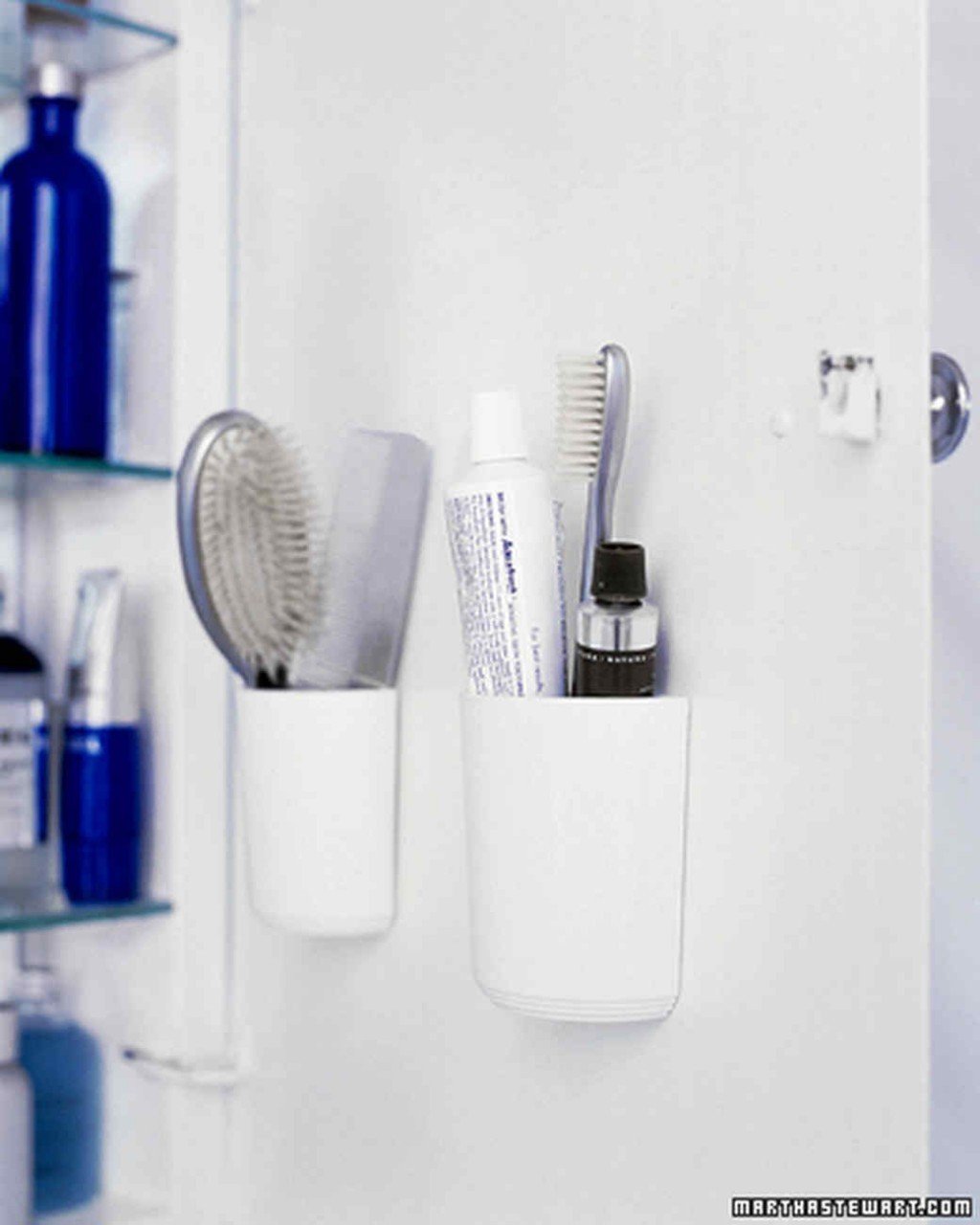 source
8. Wooden Storage boxes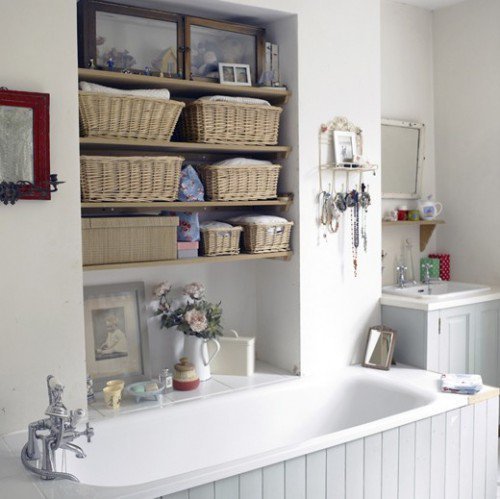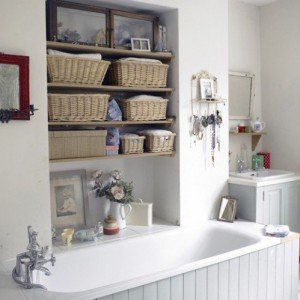 source
9. Shelf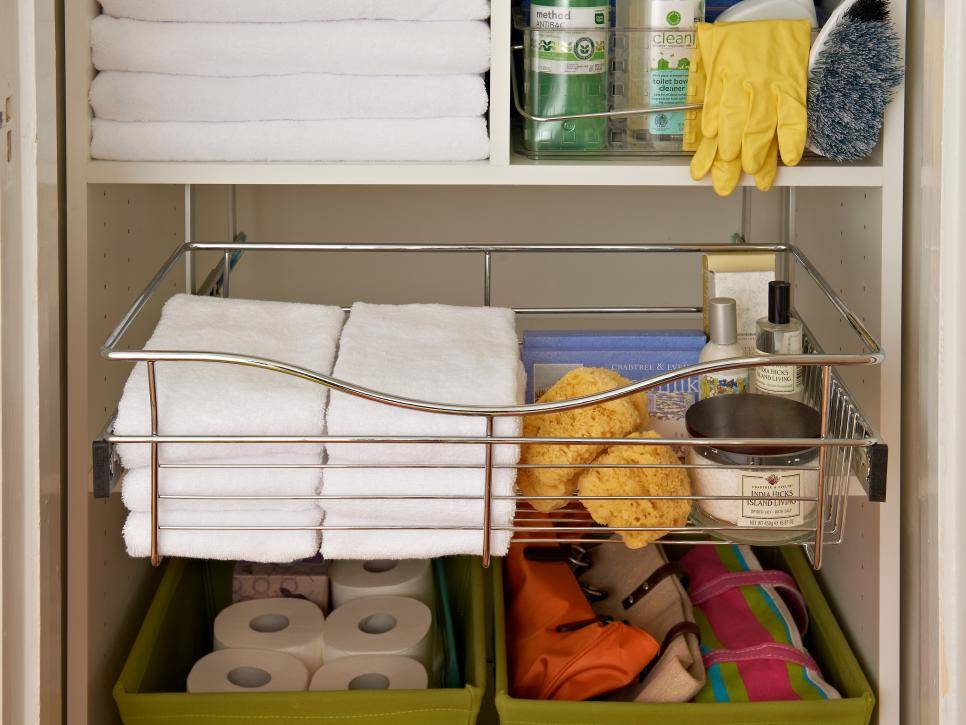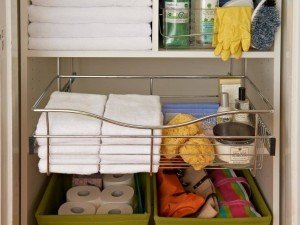 source
10. Use your shower's wall space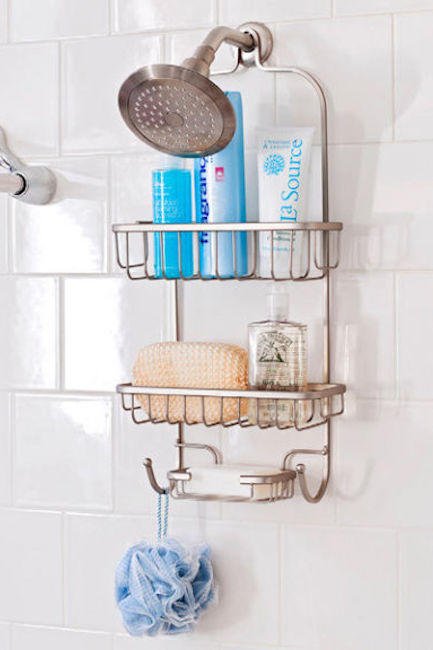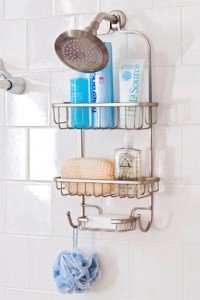 source