It is official, Prince Harry and Meghan Markle are now husband and wife. Their love was  crowned with marriage on May 19, with the moment of exchange of rings during the royal wedding ceremony, held at St. George's Chapel in Windsor Castle.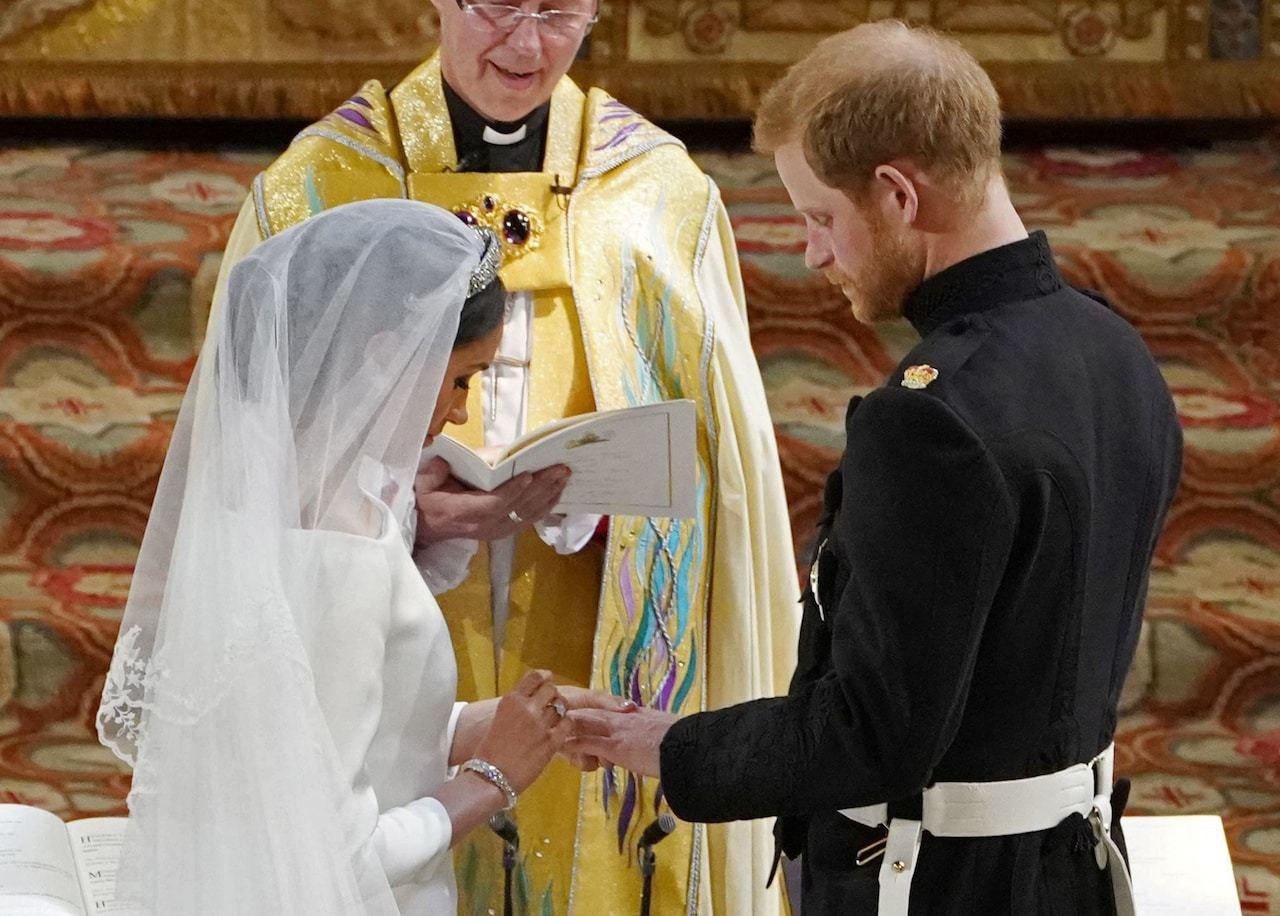 source
One of the most important details from the wedding ceremony that everybody was talking about was definitely Meghan's wedding dress, but another also important detail from the big royal wedding that attracted the attention of the whole world was her wedding ring. Since Harry proposed Meghan in November, the last year, she was wearing her perfectly looking diamond engagement ring, and there was no women in the whole world that could resist it. For the engagement she received a diamond engagement ring from Cleave and Company wedding band, and for the wedding the both rings, hers and Prince Harry were also made by court jeweler Cleave and Company.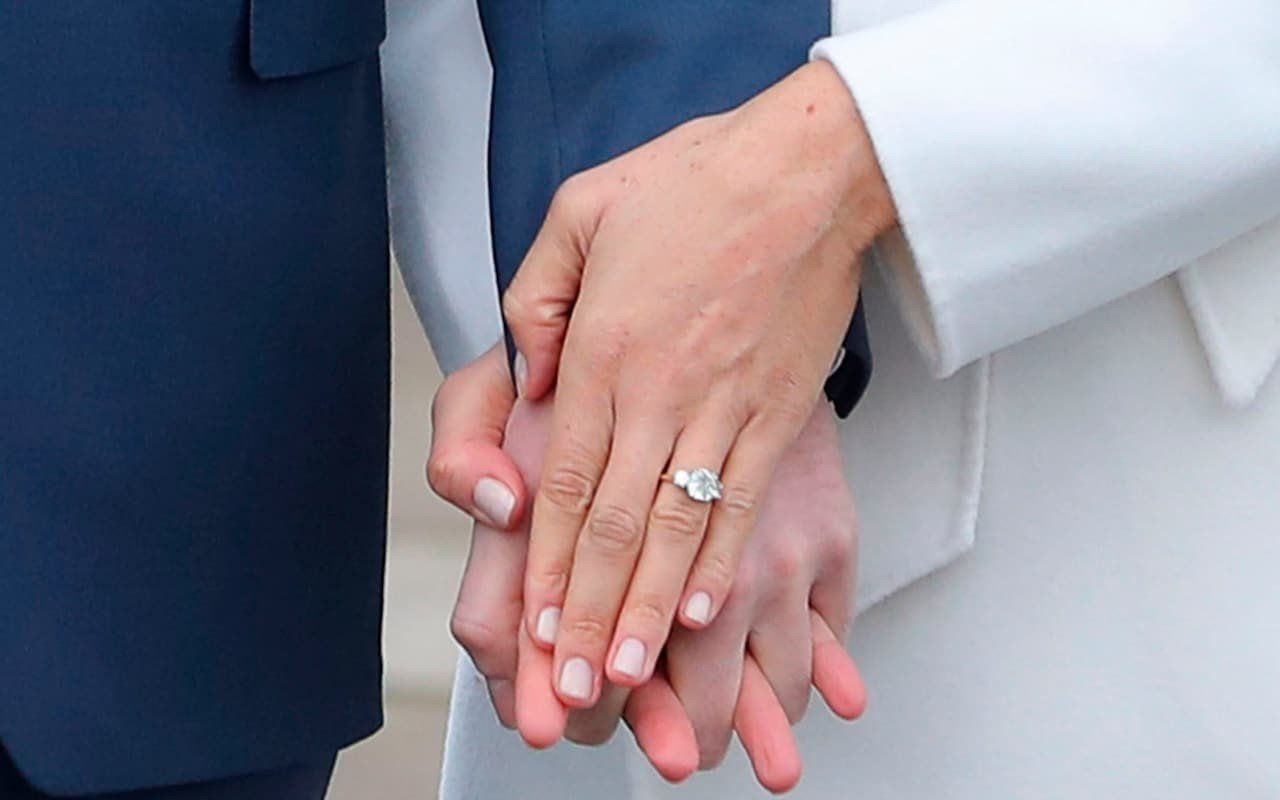 source
The ring is yellow gold, which is Meghan's favorite one, and the main stone is from Botswana mine. The little diamonds are from Prince Harry's mother's jewelry collection, Princes Diana. The reason why Prince Harry decided to incorporate Diamonds from his mother jewelry collection, is that he wanted to have her closely to their happy moments and to be sure that she is with them on this crazy journey with Meghan.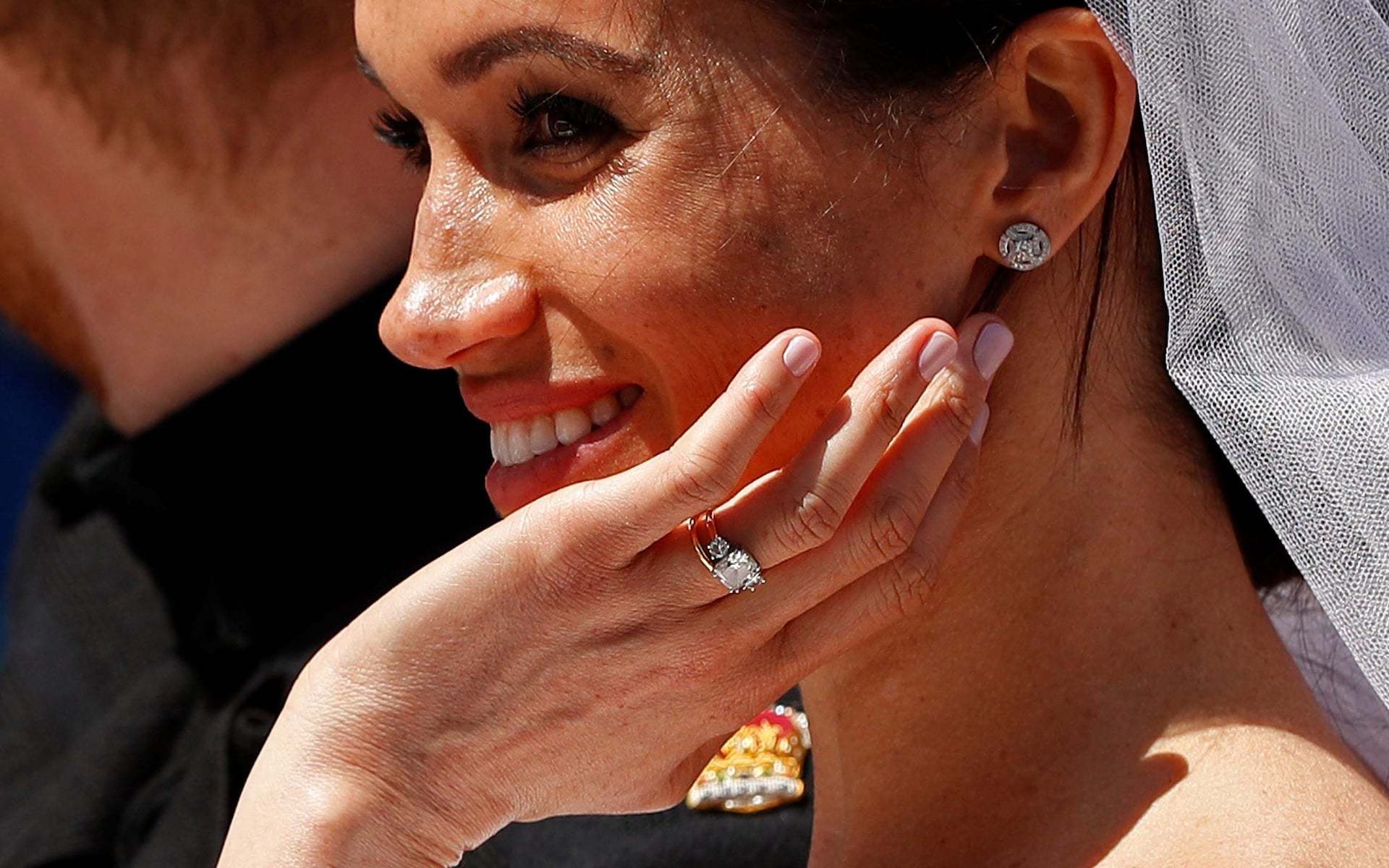 source
Prince Harry  has broken with royal tradition by choosing a wedding band made of platinum – contrary to his brother and grandfather. Meghan Markle's wedding band, however, is made from Welsh gold: a royal tradition that dates back to the wedding of George VI and Elizabeth Bowes Lyon (the Queen mother, the Prince's great-grandmother) in 1923.It is not unusual for brides and grooms to have mismatching colour wedding bands, although the Prince's choice of textured platinum is unexpected.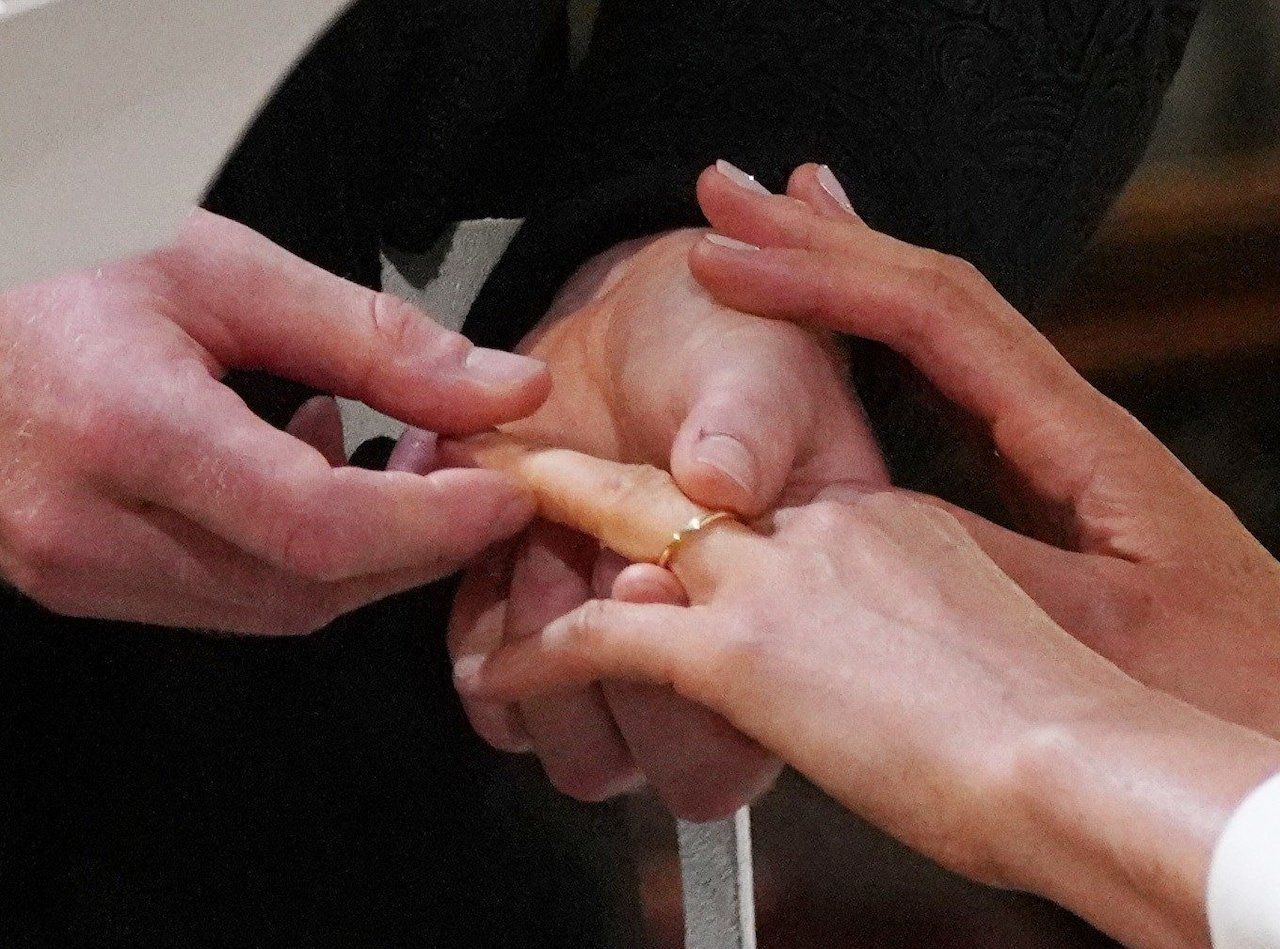 source