Home security is very important that is why people do not trust the locksmith. But there are certain emergency situations where you need their help. You must have heard about their scams and hence do not trust them. So, what you are going to do when locked out of your home. The simple answer is to find a locksmith that you can trust. Moreover, people are not aware of locksmith Toronto prices. Well, their services are not very expensive. The main issue is not the price, it is the security of your house. In this article, we will share with you some tips that will help you find a locksmith that you can trust.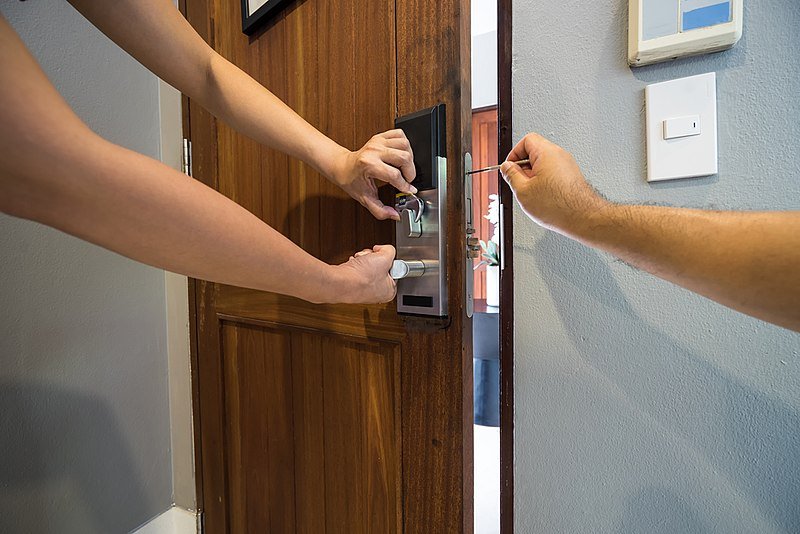 Timing
The best way to find one is when you buy a new home. The main reason to do this is to make sure that no one else has the keys to your home. While making a list for home management also include a locksmith. If you are a lover of technology then you can go for smart locks that track all the entries of your home. While buying the smart accessories check if they have internet connectivity so you can track your house in your office or any other place.
Verify Their Business
Another way to check their credibility is by verifying their business. Check their business online and ask someone who is taking their services. You can also look for online reviews of their business. Call them and ask about their coverage policy and working hours. Moreover, ask them all the questions you have in your mind such as their price and working hours. Also, ask them to give a rough estimate of the cost on the phone. You can also ask the name of the man they are sending to your home.
Confirm Identity
When the company sends their locksmith at your door. Confirm its identity before allowing it to enter your home. You can also ask him about its license. If the person is not able to give you its card or license then it is better to send him on his way.
Estimate the Cost
When the locksmith arrived at your home. Let him review the work and ask him to give you a written estimate about the cost and time. It will give you an idea about the work. The estimate of the locksmith includes hardware fee and service fee.
Always Pay Using Credit Card
Credit card is one of the safest ways to pay. If you pay through your credit card then you will have the record of your payment which can protect you against any scam or fraud. The payment through cash has not any trace. Every legitimate business these days accept credit card payments. Moreover, there are other many safe ways to pay. Try to use these other options too but always avoid to pay in cash. If a person asks you to pay in cash then there is a chance, he is a scammer.