If you think that only expensive things could be luxurious than you are wrong. The proof is this cabin in the wood built with three shipping containers. Each cost just $3,400. The owner Joseph Dupuis from Ottawa began work this amazing cabin that would eventually see it be converted into a truly amazing place to live.
The cabin is fully insulated so that it is not affected by the cold winters and has an in-built cooling system for warmer weather. It also has plenty of space, measuring in at 355 square feet, along with a wood stove, solar panels for power, a fully furnished kitchen and shower.
It just looks like some regular containers from the outside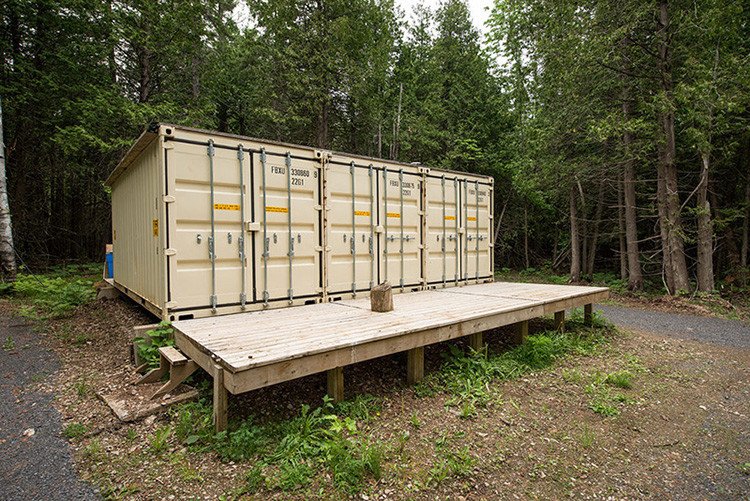 When the doors open it transforms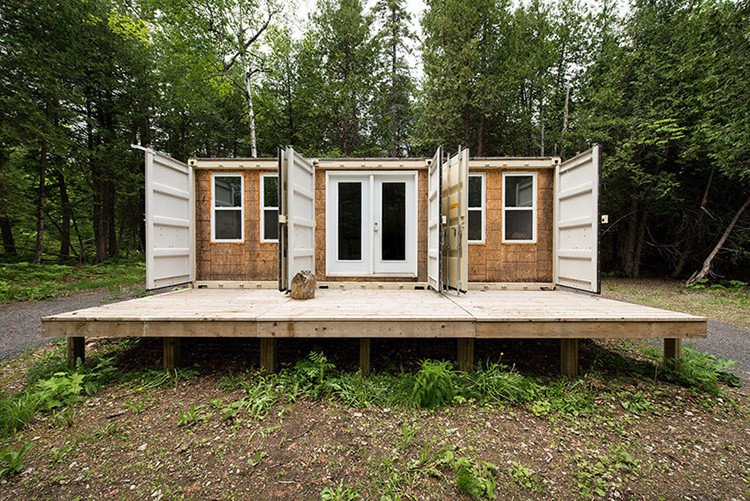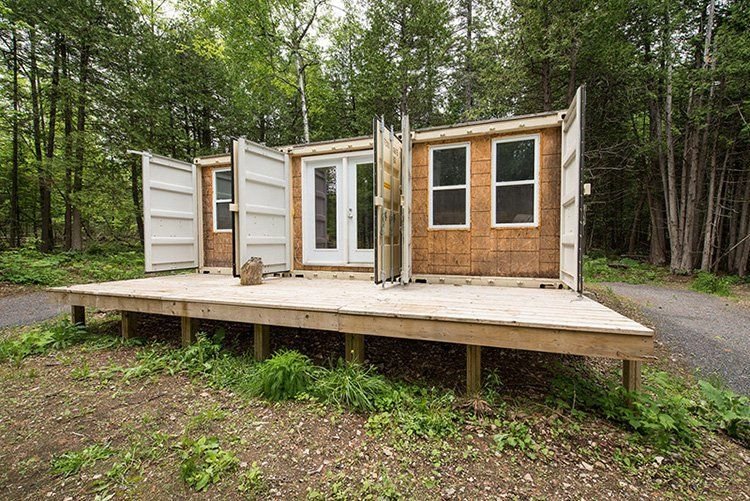 It has a kitchen, shower and even a fireplace!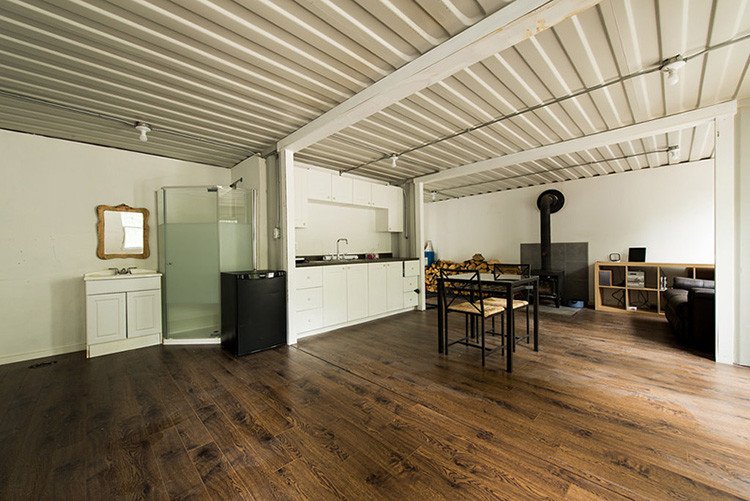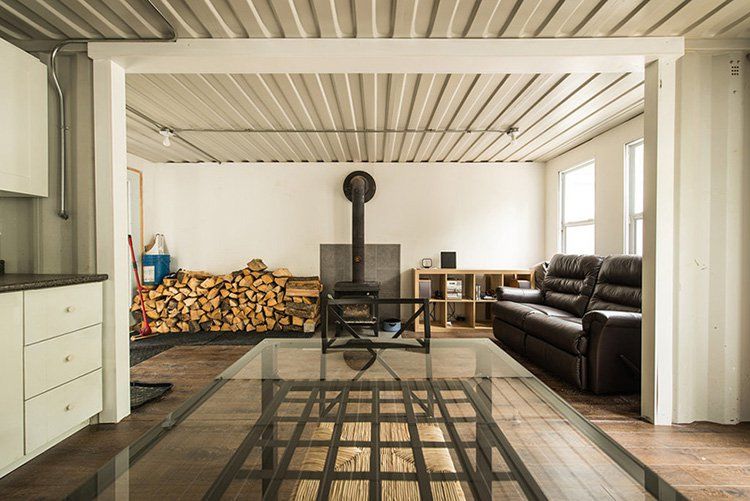 One downside is that the cabin doesn't currently have a toilet as installing one and digging into the ground for the septic tank would make the cabin legally a dwelling. This would mean that Dupuis would be unable to move it to other locations without first getting permission from his local authority. However, he has designated a space for a toilet to be put in if he chooses to in the future.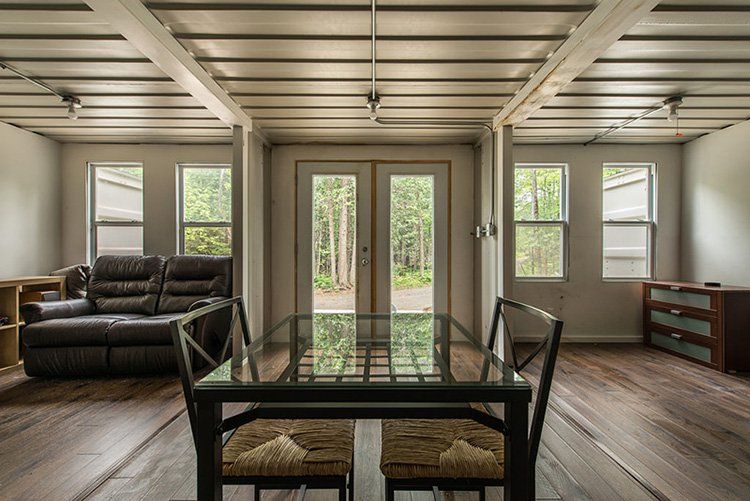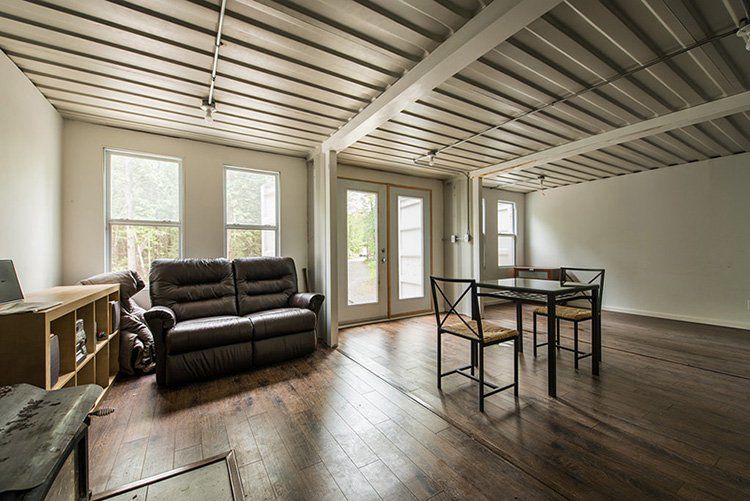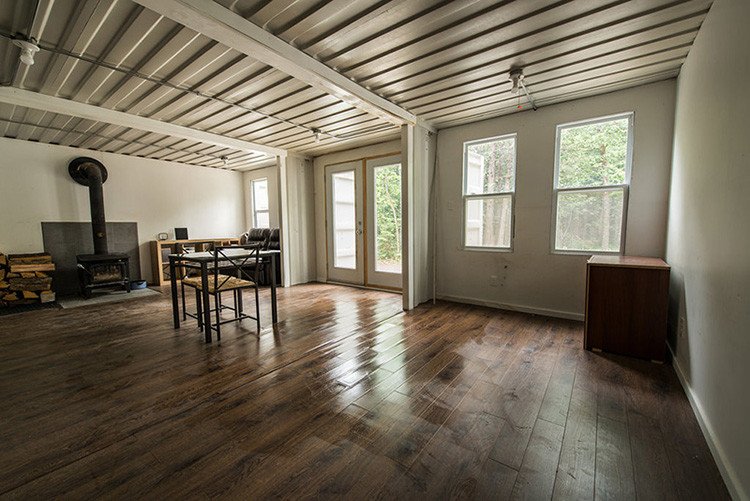 Photos by Japhet Alvarez/ S7vn Photography