If you're looking to book a vacation soon, you might have some ideas about where to go. What about South America?
This is a fantastic continent with many vibrant cultures that visitors love and the local population cherishes. There's so much to do in these countries that you won't regret your trip, so here are just three of the places you may want to check out.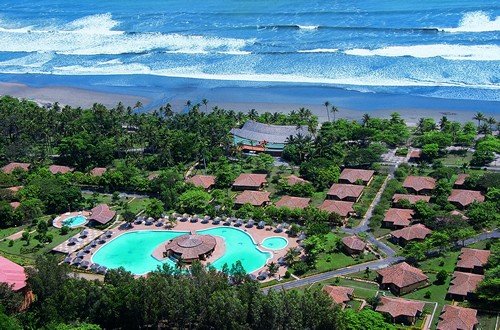 Buenos Aires, Argentina
If you like football, art, food, and drink, then look no further than the Argentine capital for your next vacation destination! One of your first stops should be to the La Bombonera stadium: home to the Boca Juniors team, who footballing legend Diego Maradona used to play for.
For book fans, there's also the El Ateneo Grand Splendid. This used to be a theatre, then a cinema, but this awe-inspiring venue is a beautiful place for literary aficionados. After that, you might want a drink and a treat to replenish you, so head for La Biela: a favored haunt for writers back in the day. Ordering a café con leche and a dulce de leche crêpe should be the sweet treat you're looking for.
Fancy a try at the tango? You can get your dancing shoes on and have a go at this and dance with the locals at places such as Plaza Dorrego or La Viruta.
Guatemala
Guatemala's natural landscape is a diverse and fascinating sight to behold. To truly get to know the country, you'll have to go out on the road to get the very most of your experience here.
Getting to Laguna Lachua will involve an hour's trek through the rainforest's flora and fauna – but it'll be worth it! The bright blue lake is a perfect place to cool down after your walk and, because there are no towns or villages nearby, it truly is a tranquil haven to rest and relax in.
You can also get to know about the country's Mayan history at the Tikal National Park, which has one of the largest pre-Columbian Maya ruins in all of the world. Many tourists visit Quetzaltenango (otherwise known as Xela) – Guatemala's second-largest city – with its great food and street fairs.
If you think those attractions are too far apart to go on public transport, then you can arrange for international car rental. This will be a quick, easy way of getting you around to the places you want to see.
Montevideo, Uruguay
The Uruguayan capital sits on the Atlantic coast – so, of course, you'll have to spend some time on one of the many beaches in and around the city. You should also take a wander down The Rambla: a nearly 14-mile-long sidewalk that follows the city's coastline.
You get your quota of stunning architecture in Montevideo, too. If you want to do a lap of the city and take in these sights, head for Avenue 18 de Julio. Once you get to the historic Plaza Independencia, you're then at the gateway into the Old Town area.