If you're looking to run a small farm but don't want to deal with complicated maintenance and time-consuming projects, this article is for you. Because, believe it or not, there are plenty of steps you can take to create and operate a low-maintenance farm. It simply requires a little additional planning and forethought.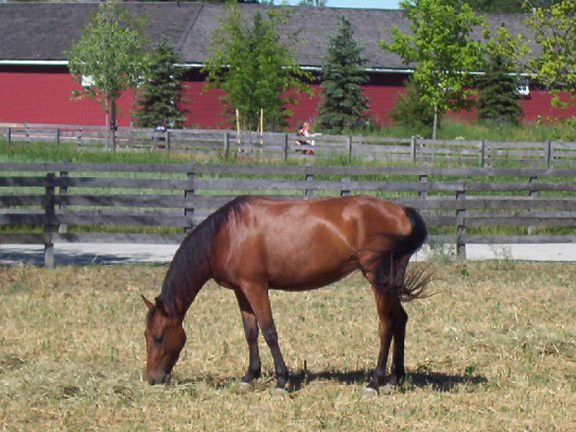 3 Tips to Keep Your Farm Simple and Low Key
Not keen on waking up at the crack of dawn every morning? Don't want to spend every weekend replacing rotted ranch rail fences and painting barns? Not much interest in tilling soil and pulling weeds?
Here are three tips for maintaining a simple farm that still provides plenty of joy and harvest for your family.
Choose Low-Maintenance Materials
Start with your farm's infrastructure. While it could cost you a little more upfront, it's wise to invest in low-maintenance materials that won't need to be repaired or replaced on a frequent basis.
For example, there's no sense in building a wood ranch rail fence when you can get the look and feel of real wood in durable vinyl. A 3 rail ranch fence from Duramax not only comes with a lifetime warranty, but it rarely requires any work. There's no need to paint or stain. And because it isn't real wood, you don't have to worry about horses, cows, or other animals chewing on it. It'll never chip, splinter, or crack.
Choose Low-Maintenance Crops
When it comes to crops, think about how much time you have for planting, maintaining, and harvesting. Do you want something you can plant and forget? Or do you have a little more time to dedicate to daily farming/gardening? Set your goals and expectations from the very start and you're more likely to create a self-sufficient operation.
While the exact crops you select will be highly dependent on factors like soil characteristics, climate, budget, and family preferences, there are plenty of low-maintenance options to choose from.
Assuming you have the proper climate and soil for them, the ideal annual crops are things like garlic, potatoes, onions, winter squash, and sweet potatoes. Not only are they easy to grow, but you can keep them in cold storage for as long as six to eight months without having to use them.
While not quite as good as the aforementioned crops, you'll find crops like broccoli, Brussel sprouts, asparagus, leeks, cabbage, tomatoes, and watermelons to be fairly simple and straightforward options.
As far as herbs go, chives, thyme, oregano, spearmint, basil, and cilantro are all low-maintenance choices. As for fruit, grapes, pears, apples, and citrus fruits have a fairly long storage life and don't require much post-harvest processing.
While these are all low-maintenance options, you shouldn't confuse them with being maintenance-free. You still need to spend 15 to 20 minutes per day with your crops to look for any issues and make sure everything is growing as it should.
Choose Low-Maintenance Farm Animals
What's a farm without some animals and livestock? And while you probably don't want cows and horses, you can always opt for low-maintenance farm animals like:
Chickens. Not only are they inexpensive, but you don't need much space for them. They require very little work. Just keep them safe and fed.
Bees. While you might not think of them as an "animal" per se, bees are an amazing addition to any farm. They do have some startup costs and a bit of a learning curve. However, once you have your hives and equipment in place, you'll be amazed by how much honey they can produce. (Plus, they're good for the rest of your farm!)
Geese. Here's another low-cost option that doesn't require a ton of acreage.
Grazers. Any type of grazers, like sheep and goats, are good if you have lots of land that you aren't particularly keen on mowing frequently. They will, however, require some fencing and minor ongoing care.
Adding it All Up
You don't need a massive farm in order to reap benefits. Sometimes a small, low-maintenance farm is the perfect option. It allows you to satisfy your desire to have a farm without taking up all of your time and energy. It's kind of like having the best of both worlds!
Use some of the tips from this article, combine them with your own ideas, and start designing the farm of your dreams.