Holidays are an important bonding experience for families around the globe. That is why everyone wants them to be fun, fulfilling, and full of good memories for years to come. However, planning one can often be an unnerving and stressful task for parents.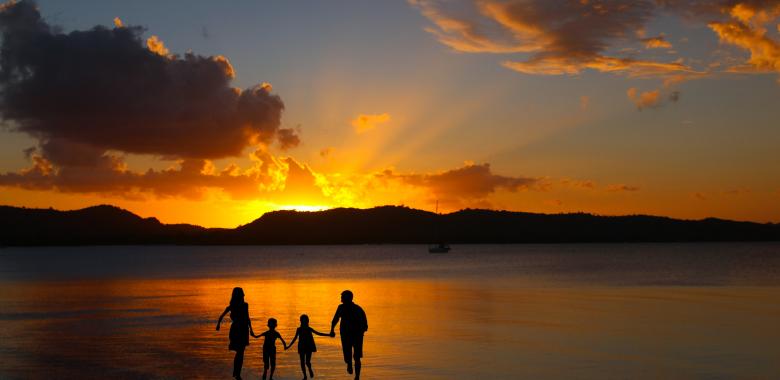 As you navigate the process of researching, booking, and exploring activities, you likely want to achieve a good balance between relaxation and fun. There is a lot of intense planning that goes into achieving this, which is why this list brings you all that you need to keep in mind.
Prepare a Budget
The joys of new adventures and experiences can often come with a hefty price tag. To avoid any uncomfortable situations, do not start booking any accommodation, flight tickets, or tickets to amusement parks before you figure it out and set aside an amount of money.
Family holidays are meant to be a relaxing and enjoyable time. After all, you don't want any finances coming in between your travel itinerary and memories. If you are flying, try to grab tickets early enough to grab them at an affordable price. The same thing goes for your place of stay. Keep in mind to set aside an amount for gifts, fun, emergencies, and sightseeing.
Do Broad Due Diligence
Good family holidays are highly dependent on both the parents and kids having an enjoyable experience. A good family holiday is almost impossible without the necessary deep dive ahead of the trip. This will ensure to avoid uncertainties along the way.
This means getting ahead of time and compiling information on your destination, free activities, and tickets, as well as meals, recreation, and other activities you are on the hunt for. A good tip for this step is to involve your entire family in short-listing ideas, including kids.
Plan Your Activities Ahead
Any time you are traveling with a lot of people, the best thing to do to keep everyone acquainted with activities, cost, time, and location is to plan some things out ahead. Perhaps you want to join group activities, but you might also want to plan it all out yourself.
When it comes to family holidays, you will want to aim at a variety of activities based on the age, interests, and preferences of your youngsters. Some of them might want to go to an amusement park, while others might want to visit a museum or head over to a concert.
Whatever you do, aim for a good balance of activities that meet your needs as a parent and the needs of kids, too. Planning your activities ahead of the trip will help you save time, avoid headaches, and make the most out of your vacation.
Triple Check Everyone's Luggage
Depending on how many you are, this will be either a quick or time-consuming step. Make sure to pack accordingly to your destination. For example, if it is remote, there is no need to go overboard. Before heading out, make sure to do a final check on the weather report, too.
Pack essentials, a couple of outfits per day, invest in light suitcases and pack any necessary medicine. If your kids are on the younger side of things, ensure they have entertaining activities incorporated for the duration of the trip, like their favorite toys. If something is not essential, you can always purchase it at your destination.
Keep Track of Travel Documents
The last thing you want to happen is to lose anyone's documents. Make sure to have them in sight at all times and never leave them without supervision. Additionally, consider making copies of your documents in case you lose them and have to prove someone's identity.
Be Prepared to Improvise or Make a Backup Plan
In case something falls through, you will either want to be prepared to improvise and find substitute activities and accommodation, or you will invest time before heading out and make a backup plan in the off chance that ends up going wrong.
This doesn't have to be a fully detailed plan, but rather something to fall back on so you don't unnecessarily lose any time when you could be strolling down museums or narrow streets.
Conclusion
In the end, how you go about your family holiday will be an experience unique to you. This is because you will base it on your family's budget, preferences, interests, and priorities.
Before traveling, have an in-depth family conversation about where you are going, what you will be doing, and what you expect from everyone on the trip. Safe traveling!