Making memories with your family is the most significant aspect of traveling together, but the biggest obstacle for families has always been cost. When you book extra flights, attraction passes, dinners, and larger hotel rooms when planning a family vacation, the costs pile up quickly! Here are some suggestions for organizing a budget-friendly family vacation.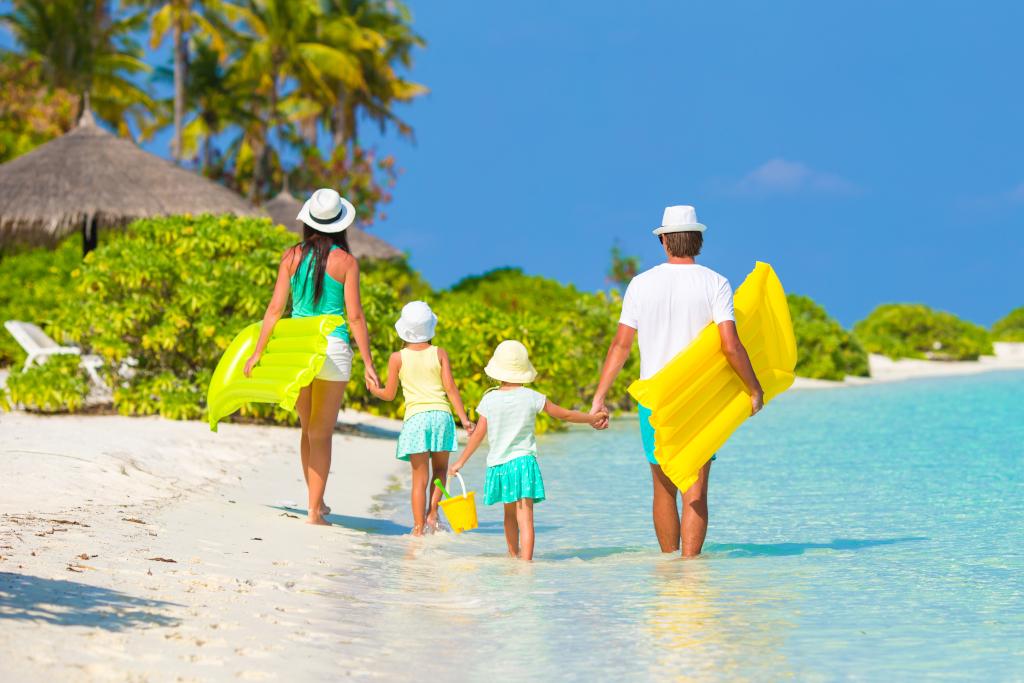 Flights First
Experts advise starting with flights because they are frequently the largest expense. A good idea is to register for fare alerts on various websites where you can find cheap flights to popular destinations. Shop around as on occasion airlines provide promotional information that is not available on price comparison websites.
The early bird catches the flight! A flexible schedule makes it simpler to get low-cost flights, especially if you can travel during the week or in off-peak periods. Also, look for flights to and from all the airports if you are traveling into or out of a big city with several airports. To discover the greatest airfare deals, it can be helpful to research prices at various times. Remember to read the fine print on websites for low-cost carriers. Their ticket rates frequently exclude carry-on luggage and seat allocations.
Hotel vs Vacation Rentals
Consider alternatives to the typical hotel room for your budget-friendly family vacation. There are many cozy and affordable travel options available for adventurous families. Budget-conscious families can benefit from vacation rentals in a variety of ways. They frequently cost less than hotels in comparable areas. You may prepare meals at home and save money on expensive restaurant meals. Separate bedrooms allow for better sleep, which makes the trip more enjoyable for everyone. Laundry facilities enable you to bring fewer clothes, which may help you avoid paying baggage fees.
If you prefer hotels, add a "family friendly" filter on the booking website to identify accommodation with numerous rooms and kid-friendly features like clubs or childcare services. Budgeting can often be made easier by eliminating some additional costs. Stay at a hotel that offers a hearty complimentary breakfast (all children love breakfast buffets!) saving you money on one meal per day. Keeping an eye out for no-cost excursions at your hotel or in the area is always a good idea. The cost of your lodging will increase the closer it is to the major tourist attractions. If you are having trouble finding a cheap place to stay, broaden the search to include locations away from popular destinations.
Spend Wisely
Depending on what mode of lodgings you book, be prepared when it comes to food. Stock up on grocery store essentials when you arrive, as these can provide you with healthy and budget-wise snacks or picnic meals. If the local cuisine is a key factor in why you are visiting a particular region, invest more of your trip budget in enjoying meals.
Walking is the ideal mode of transport if viable. It offers the obvious advantages of cost savings and physical fitness, but it almost always results in an unexpected adventure or discovery. Public transport in many vacation hotspots is easy to use and affordable. Sometimes you could even take an Uber for excursions a little further away. Rentals can make a vacation easier and enjoyable, but carefully consider this within your budget.
Look out for free activities. Guided sight-seeing excursions and museum tours are frequently free of charge. To save your overall transportation cost and time if you don't have a rental car, aim to visit the sights that are close together on the same day or days. Look into the savings that come with multi-day attractions passes if you are visiting well-known tourist sites.
You can reduce the cost of your vacation without sacrificing any of the enjoyment with a little imagination and preparation.