Travelling is exciting and can give you experiences which will change your outlook on life. Some people dream of travelling their whole lives and feel an overwhelming sense of accomplishment when they finally save up their money, quit their job, and set off around the world. Making it to one of the world's desired locations like London, Paris, or New York, is a lifelong dream for many ambitious travelers. But then their wallet gets stolen and their adventure is ruined … let's face it, some parts of the world can be pretty dangerous. You can travel to Mexico but keep it in mind that "Safety in Mexico largely depends on particular areas".
There are some real horror stories about crime towards travelers, like this story of someone being robbed by a gang of kids. Stories like this are off-putting, nobody wants their holiday to be ruined by crime, which is why we've put together this list of tips for travelling safe to help you ensure your trip abroad will go smoothly.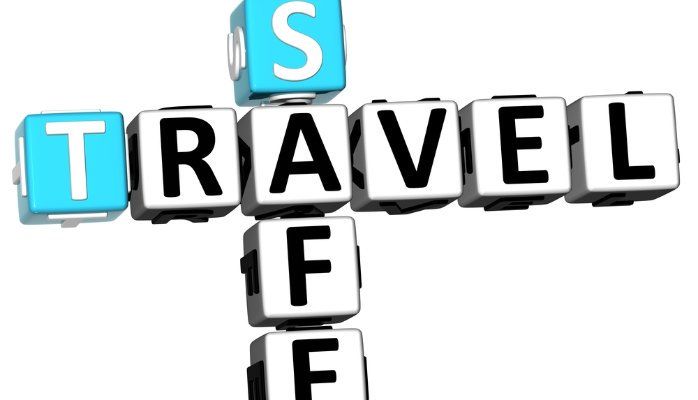 source
Look After Your Belongings
When travelling on a train or a bus, it is important to keep a watchful eye on your luggage, especially if it is crowded. First of all, always keep your bags near you, secondly, consider buying a lock for the zip to prevent people from slipping their hand into your bag and taking your belongings. Rucksacks are normally a more secure option than suitcases because you can keep them on you at all times, but it is still a good idea to keep a padlock on the zip.
Keep Your Credit Cards Safe
Before setting off, let your bank know that you are planning on travelling overseas, otherwise they may suspect fraudulent activity and cancel your card! Once you have done that, make a note of your credit card number and the bank's phone number in case you need to cancel your credit card urgently. You may also consider different payment possibilities, as credit cards aren't always the safest option. Prepaid cards are good for travelling, and services such as this can be used in tandem with MasterCard's prepaid option – enabling you to pay online and offline all over the world. The good thing about prepaid cards is that there is little risk of running up a debt, as the available balance can't be exceeded. So if your card does get stolen, the thieves won't be able to rack up a huge bill.
Be Vigilant
Tourists are seen as easy targets for thieves, so try not to stand out too much. Make sure you know where you're going, and make note of what areas to avoid. Don't walk around with your camera hanging on your neck, and keep an eye on your belongings if approached by strangers.
Most of all it is important that you have an amazing time, so stay safe, be smart, and make sure you have fun!