Traveling is the only thing you buy that makes you richer.  So, don't think twice to spend even the last dollars that you have in your pocket on traveling around the world. Traveling will open new horizons for you and will met you with so many new cultures and ways of life. But, when traveling abroad there are many things that you should know and take in mind, especially some hacks related with packing your baggage at the right way. Because it's winter now, and winter vacations are so popular nowadays, we have selected some useful packing tricks that will help you organize your suitcase at its best.
Make a checklist
First thing to be done when a vacations is planned is to make a check list where you will write on all the needed items that you should carry on on your vacations. When preparing the suitcase you can forget to take some basic items and clothes, so that in order to avoid such a thing start right now adding some needed things on your checklist. No matter if is a summer or winter vacations, you will need some essential items such as your smarthphone, the charger, lip balm, sunglasses, underwear, some prescription medicines etc. for winter vacation, don't forget to take a pair of gloves  and hat, because the cold weather in some regions can unpleasantly surprise you.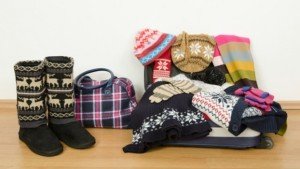 source
Wear heavy items on you on the plane
If you travel on plane you should know that fees for carrying heavier baggage can be so high, so don't put heavy items such as heavy boots, coat or woolen scarves in the suitcase, but wear them. You should fill your suitcase only with essential clothes that are not that heavy, but at the same time are warm and will make you feel comfortable while staying outside on the cold weather.
Take only things that you will need
A lot of people do a mistake when packing their suitcase, by adding in it items that they will not need. You are going on vacations, you are not moving out forever. Remember that! So, don't take anything that came into your hands, but instead take only the things that you will need. Choose two or three pairs of pants or jeans, according to the length of your vacation, few sweaters in neutral colors that you can combine with everything, don't forget your gloves and hat, a scarf, some essential accessories, your smarthphone instead of the lap top, a book to fulfill your free time if you have some etc. and, of course don't forget your passport if you are traveling abroad.
And, at the end have a safe trip and spend a vacations to remember.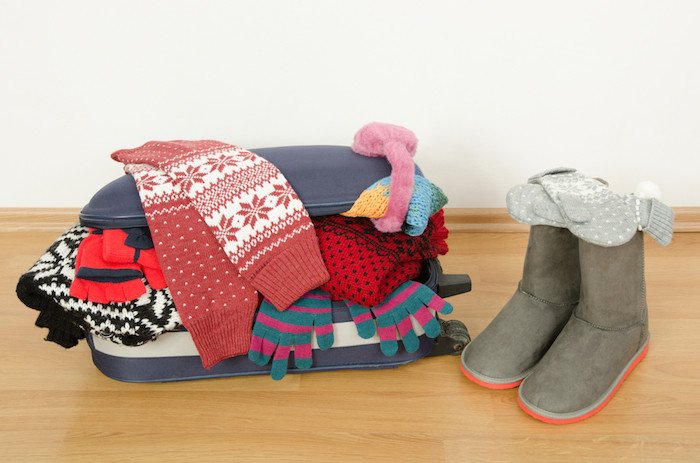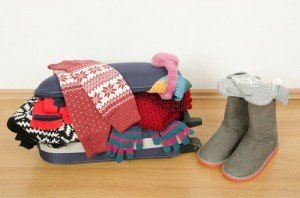 source