The best way to better up your mood is to start decorating your home, or even better decorating your outdoor area. So, start with the porch, it is the most visible part of the outdoor, and every day is wishing you a welcome. Besides that, it is good when your neighbors when they are passing by your house have a view on your festive and super decorated entrance door. So, make your porch perfect, a beautiful and cozy part that even the temperatures are not high, will give some warmness. You will achieve this with the following fall porch decor ideas.
When autumn arrives, your porch no longer looks as cheerful as it did all summer. But that doesn't mean that autumn doesn't offer new and richer colors for your favorite sitting area. Instead of being sad because you think the season of drinking coffee and socializing in the fresh air is over, look how inspiration autumn brings. Decorate the fall porch with great details and plants that will make the charm of autumn more beautiful. Pumpkins are an indispensable decoration in autumn gardens, so you can use them for your balcony, and their orange color will bring joy to gray and rainy days.
Magnificent Fall Porch Decor
The fall season is officially here and it's time to decorate your porch with appropriate fall colors and ornaments. During the summer, a balcony or a small porch is our favorite oasis for relaxing with friends. It is a place where we regenerate after a hard day. Warm autumn days are ideal for decorating the porch and it is a real challenge if it is small in square footage. We have a few simple tips to make your balcony ready for warm autumn evenings!
What do you like most to do on the porch in autumn? Drinking tea and reading? Hanging out with friends? If your porch is small, focus on one of these activities for autumn days. That way you will create a cozy place for reading or a small dining area. Invest in furniture that is versatile such as a garden lounger. Choose furniture that is proportional to the space. So think in terms of compact but comfortable chairs, small side or round tables.
Make your porch a comfortable place. Add soft pillows and warm blankets, fur pillows and rugs. Use textures and patterns reminiscent of autumn such as plaid, knits, wool or faux fur. Do not forget to create a pleasant atmosphere with lighting. Use candles and lamps to get that warm glow. Scented candles with the aroma of sandalwood or cinnamon will add a pleasant feeling!
Add Aditional Decorative Items
Try using a variety of autumn decorative elements such as pumpkins, apples, corn and baskets. Don't forget the autumn flowers. A few pots with chrysanthemums in beautiful autumn colors will additionally beautify your balcony. Enjoy the autumn days on your small but beautifully decorated balcony!
The main décor that can be used for your porch makeover are the pumpkins as a fall symbol. Also, the pumpkins can be companied with the beautiful fall flowers that are very durable on low temperatures and long lasting. For the details the cones, autumn leaves and sunflowers can be used to make beautiful and unique door wreath. Let's see  what warmness give the stunning fall porch decor ideas bellow. Enjoy.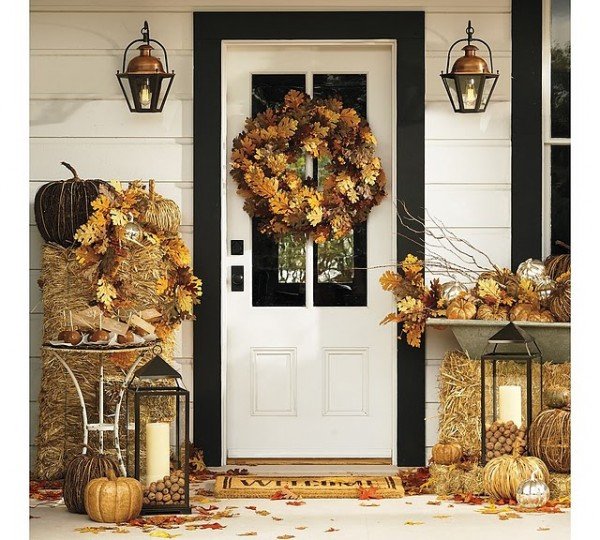 source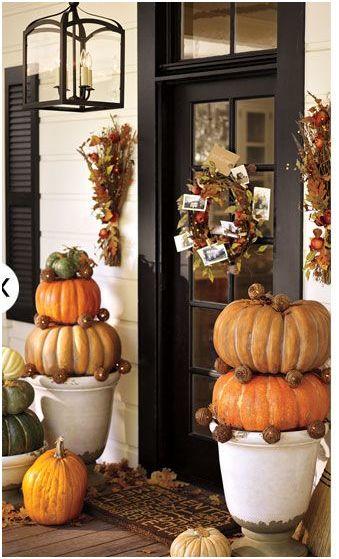 source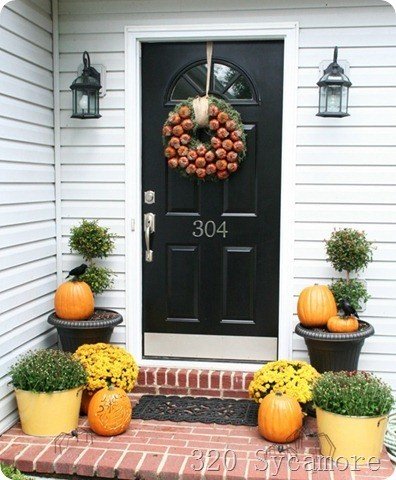 source
source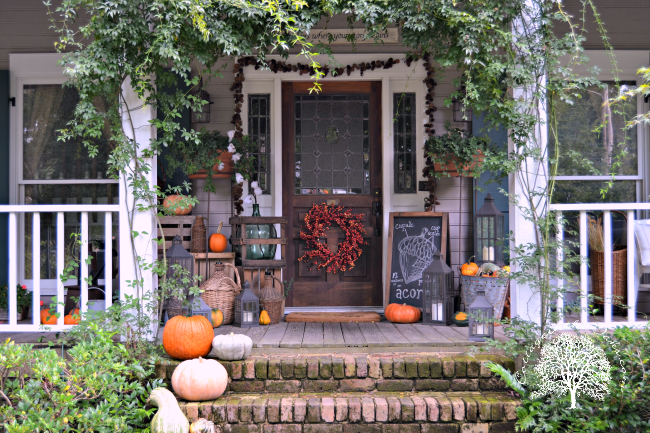 source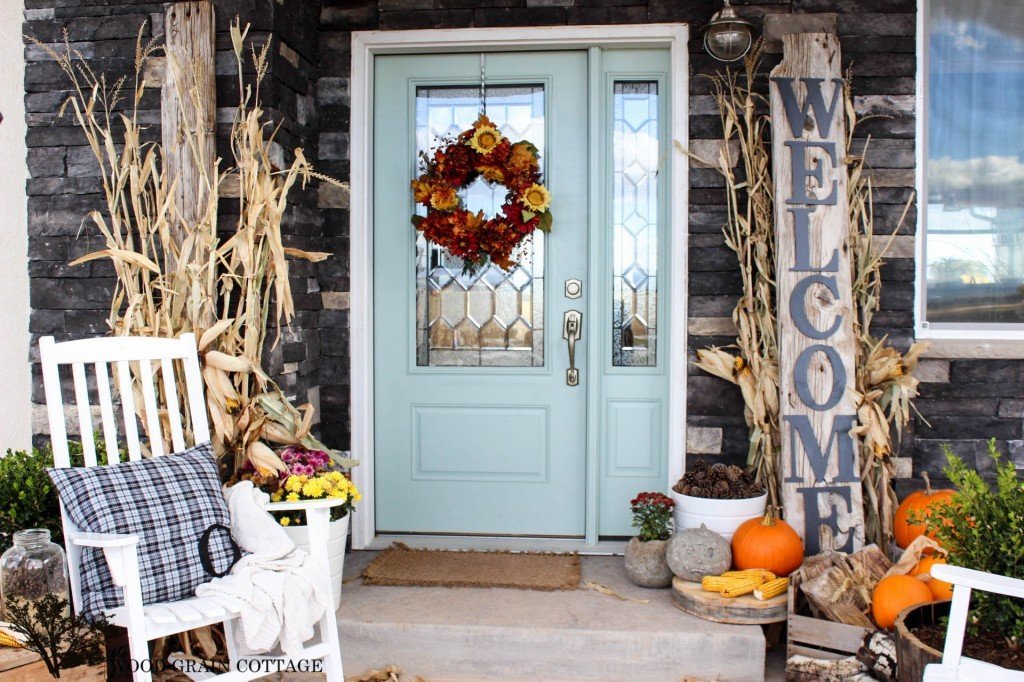 source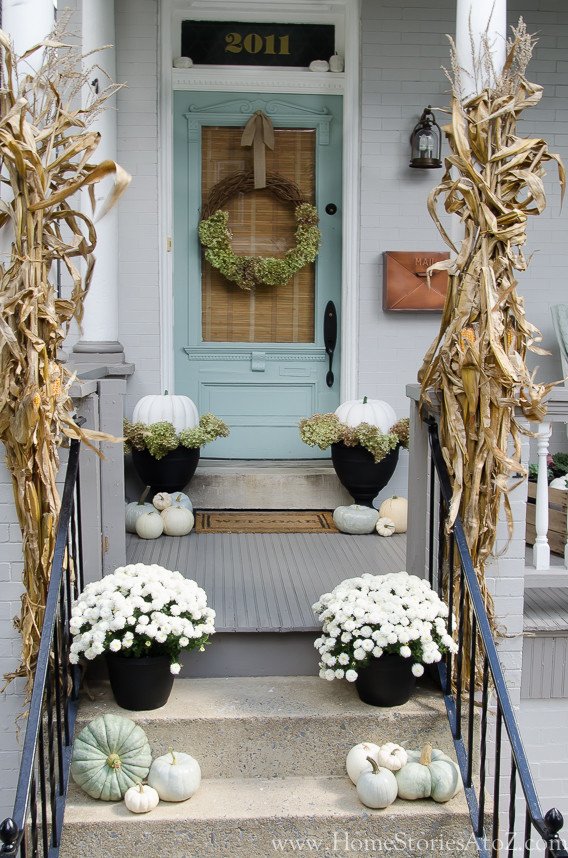 source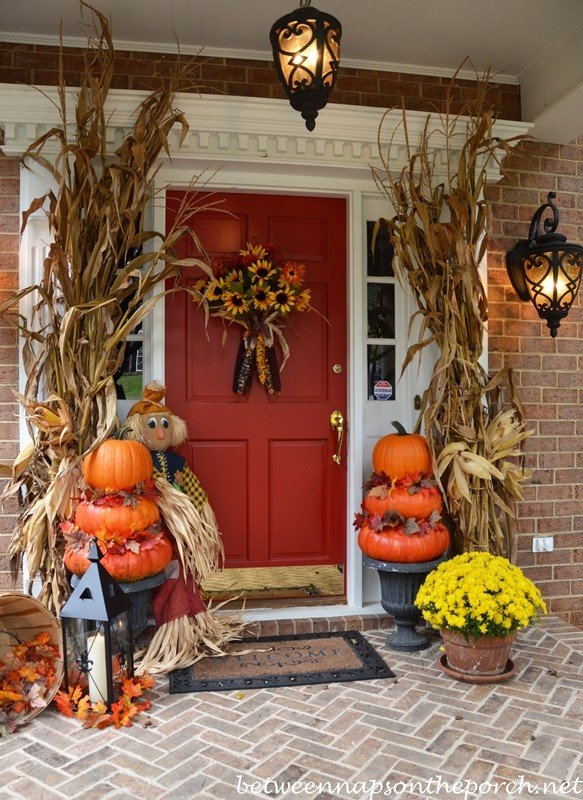 source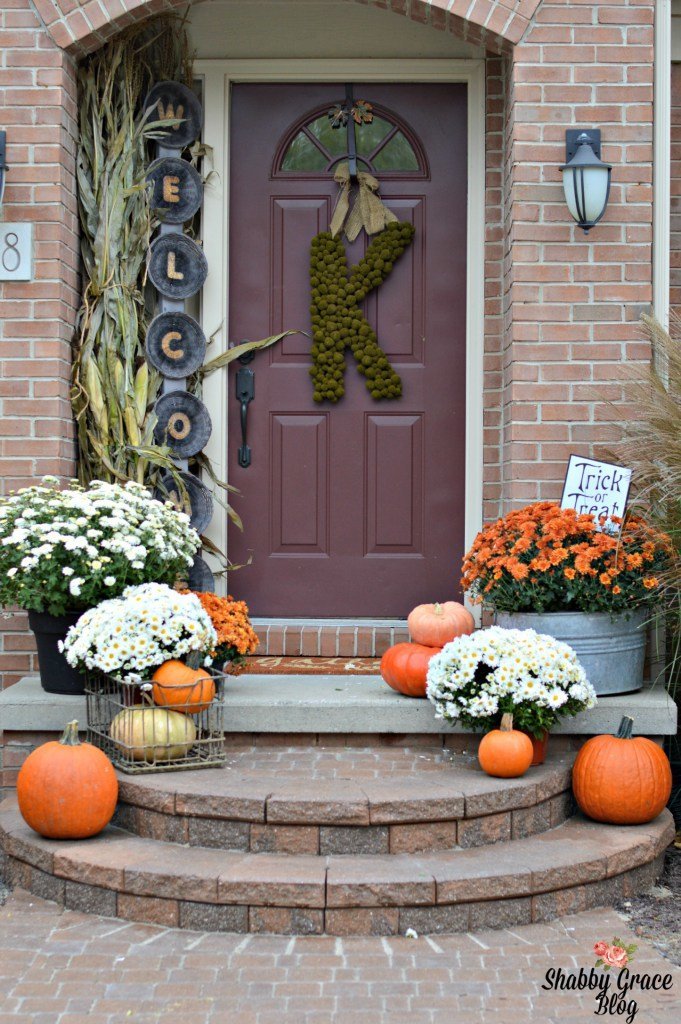 source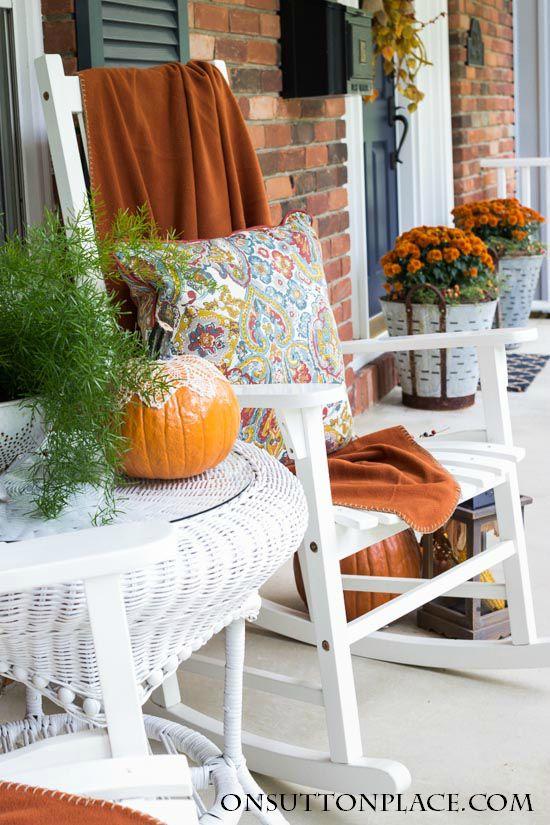 source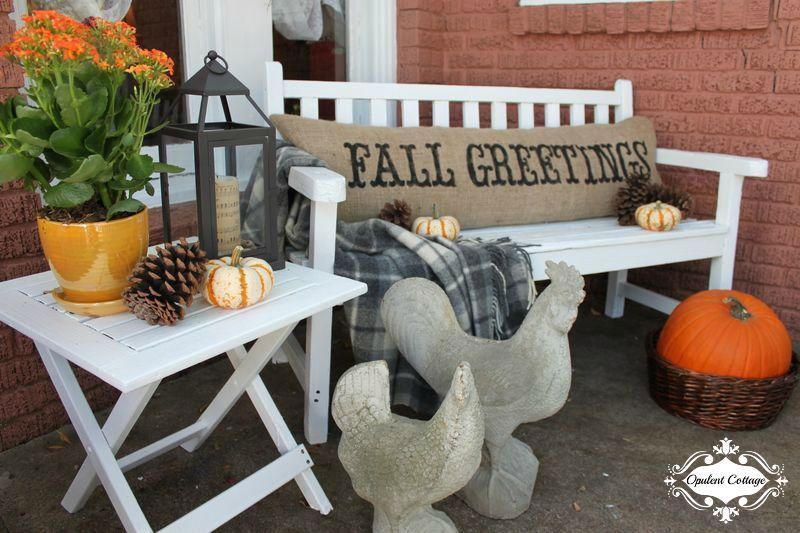 source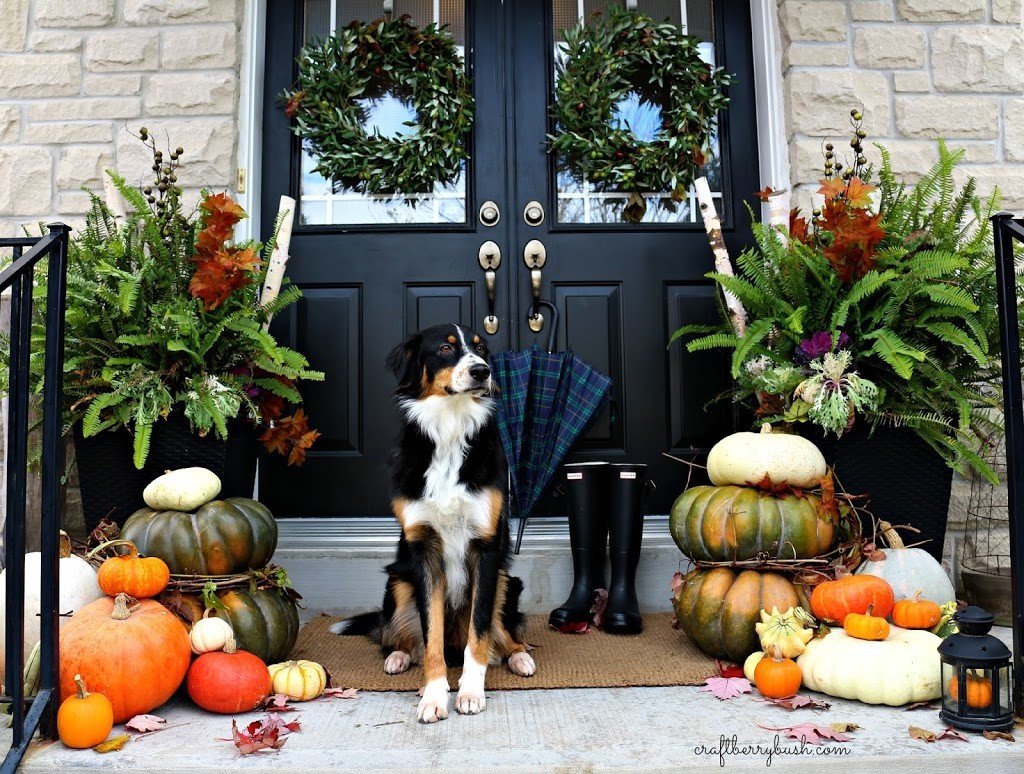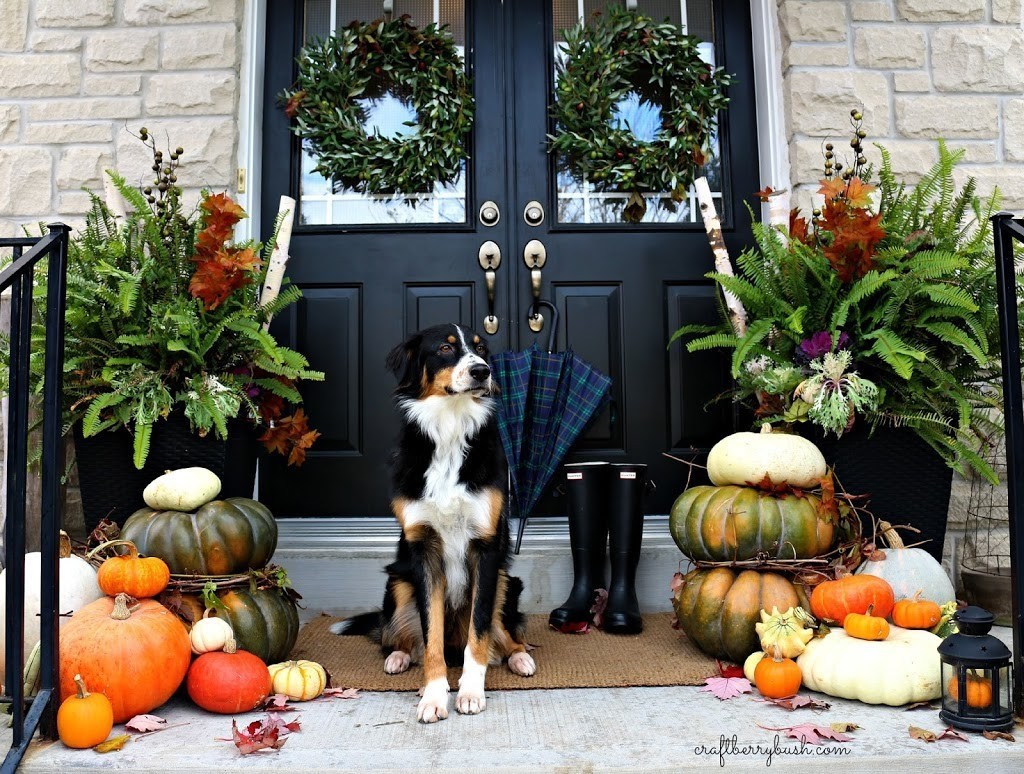 source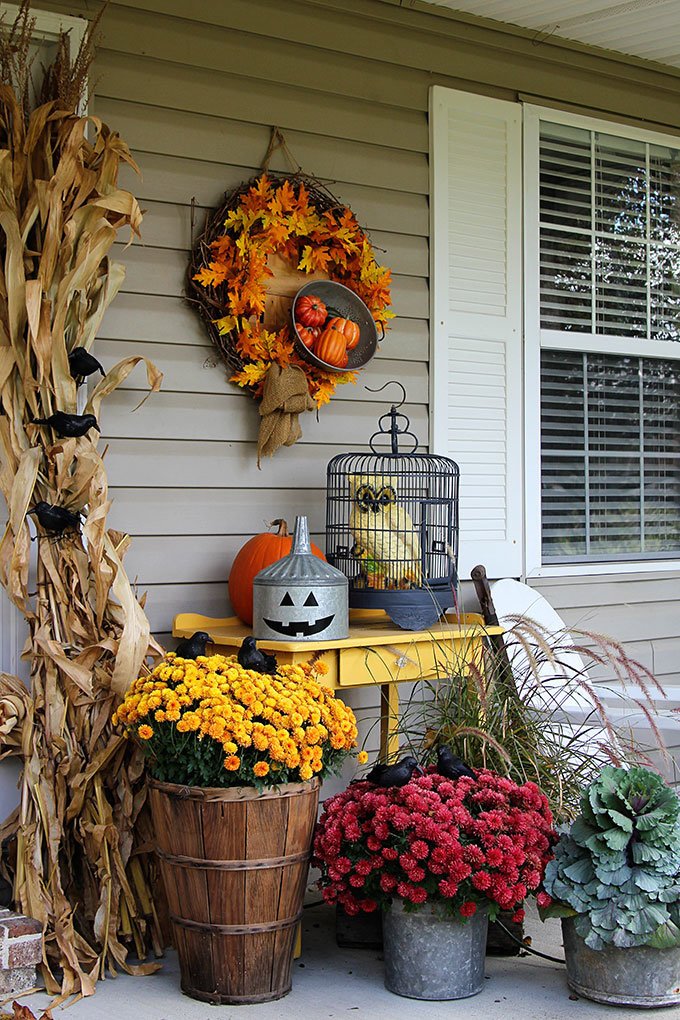 source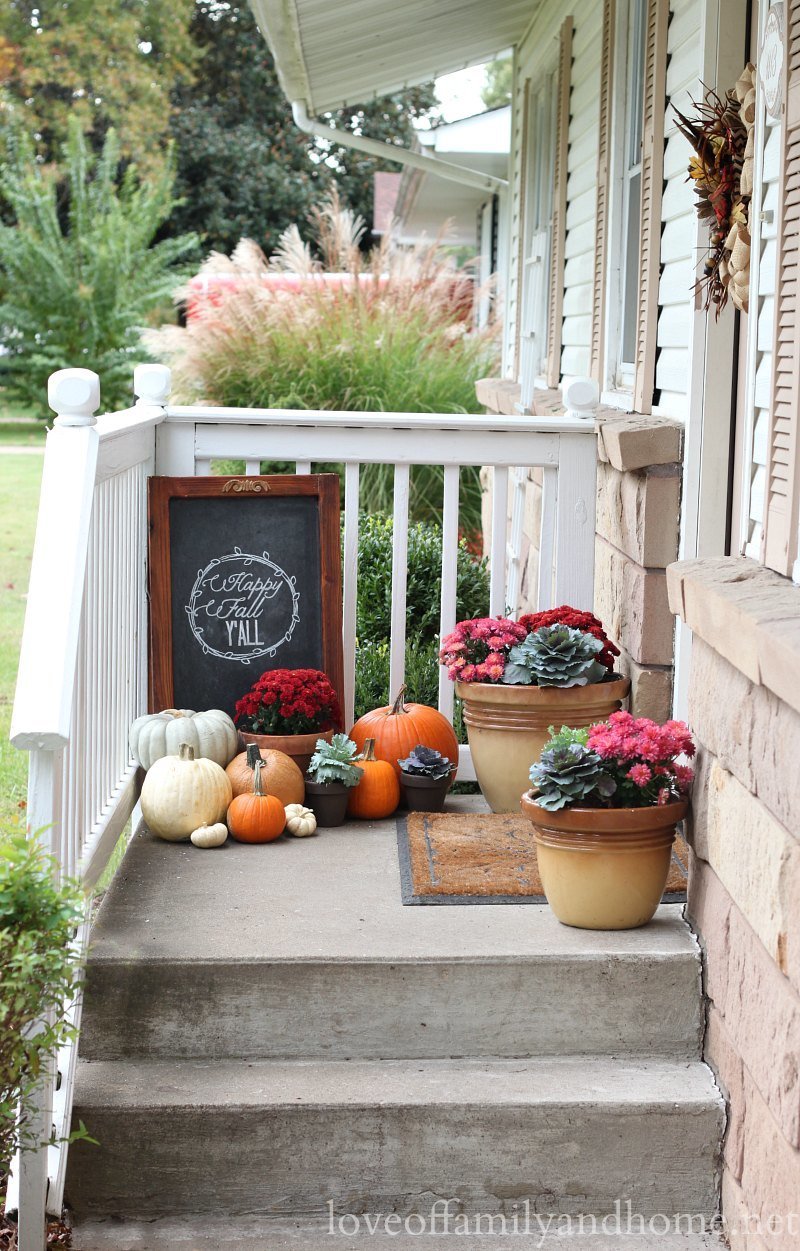 source