Many more people are beginning to choose a lifestyle on the road. Whether this is for financial reasons or a sense of freedom and a desire to explore the world, having a nomadic lifestyle comes with its fair share of compromises. Stable accommodation, reliable income, and an unpredictable future are just a few of the sacrifices you might have to make when living on the road. However, being able to express your sense of style doesn't have to be one of them. Here are some ways you can stay stylish while living out of a suitcase.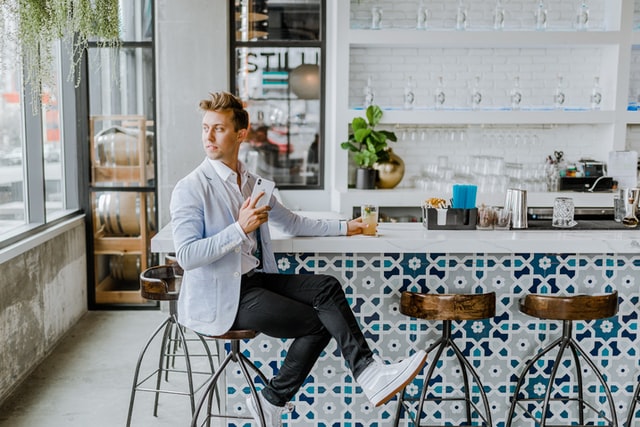 What Does it Mean to Live Nomadically?
As mentioned above, a nomadic lifestyle involves frequent travel. For some, this might be in pursuit of adventure, while for others, it's a way of living within their means. There are many different ways a person might adapt this lifestyle to their needs, such as staying in hotels and hostels wherever they go or kitting out a van to drive to new locations. Whatever nomadic lifestyle you've chosen, you can still enjoy expressing yourself through your outfits.
Pack Light
Being more discerning about what you choose to bring with you on your travels will make it easier to refine your style and only carry items that you love the most. Avoid the temptation to have pieces or outfits that you want 'just in case' because chances are you will regret the extra weight in your luggage and won't even use the pieces that are adding to your burden. Before you set off, try on your most loved outfits and rank them in order of style, practicality, ease of transport, and the potential number of wears. The outfits that rank the highest should be made a priority in your suitcase.
Choose Appropriate Luggage
Good luggage can make it much easier to transport clothing. Packing cubes and drawstring bags are great for keeping different categories of items separate and easy to access. Suitcases or backpacks with compartments are better for balancing weight than those without.
Bring Stand-Out Pieces for Easy Style
Instead of filling your luggage with different clothing items that take up a lot of valuable space, pack some smaller stand-out items that make a statement for the times you want to put in the extra effort. Interesting handbags like those from judithleiber.com and statement necklaces or earrings can serve to elevate an otherwise simple outfit. They also won't take up your whole suitcase. The more versatile each of these statement pieces, the more use they'll have throughout your journey.
Buy Clothes at Your Destinations
If you enjoy taking a bit of a risk, why not try to only pack the essentials and wait until you arrive at your next destination before buying your clothes. You'll be forced to show true creativity and resourcefulness when faced with the challenge of putting together a stylish outfit with limited options. Part of the fun of fashion, after all, is building something new and finding inspiration in the unexpected.