Every day thousands of world travelers surrounding sights around the world. However, there is a place where tourists can in one day to visit the 130 famous world sights, ie to see their Chinese replicas.
Covering an area of 480,000 m², Window to the World is a fantastic replica park located in the western part of Shenzhen city and adjacent to the Splendid China and China Folk Cultural Villages. The theme park is renowned for its marvellous sights and sites which integrate sight-seeing and scenery alongside folk customs and performances in one place.
The Chinese have recently been declared for tourists who spend the most , but for those who can not afford a real trip, this amusement park is an ideal opportunity to start the day in London to have lunch in Paris and see the sunset on Mount Fuji.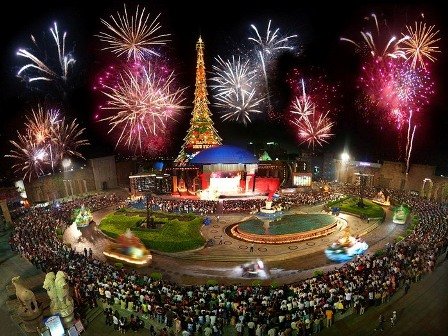 source