The boho style is a truly fantastic one to be the main style for decorating your home. It's pretty relaxing, calm, welcoming and inviting and your living space will look calm and peaceful. The bohemian style embraces cultures from different parts of the world and it's a great way to express your love for travelling and adventure. As soon as you see these boho interiors you will notice that they are fresh and breezy, lively and vibrant. I have fallen in love with every single one of the photos I have collected for you today and I find it really hard to make a pick. Check out these Wonderful Boho Interiors That Will Refresh Your Home With Ease and get inspired to do some redecorating. If you are looking for something different make sure you see these Scandinavian homes. And don't miss the trend of the coral homes for 2019!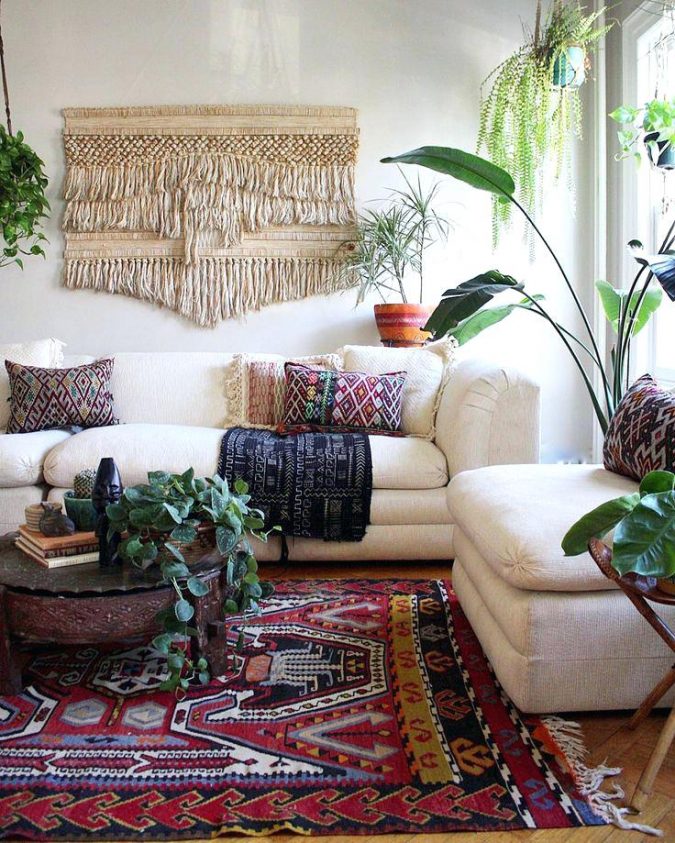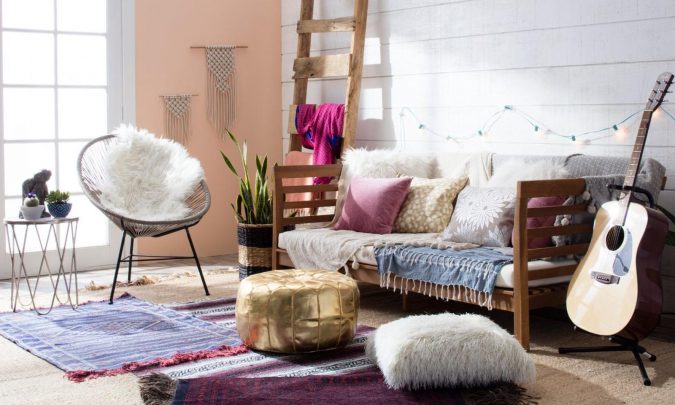 The people who live in boho decorated homes aren't afraid to combine prints and patterns in different colors. This is how the free-spirited home decor is created where the imagination runs wild.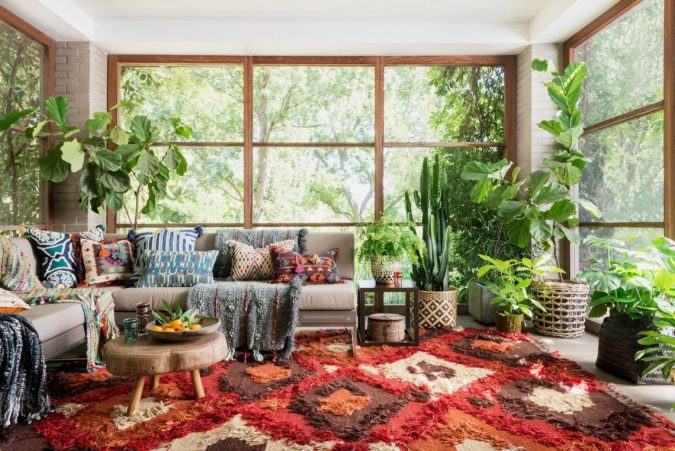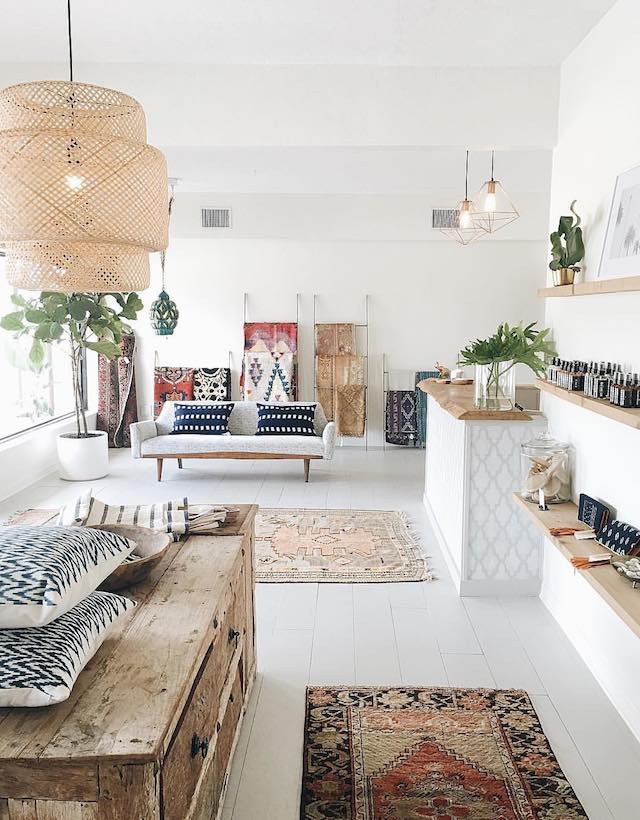 The origin of the Bohemian style comes from the 60's and 70's when those people traveled a lot through different cultures and they were considered to be nomadic and very artistic. They brought different elements together to create this original and unique style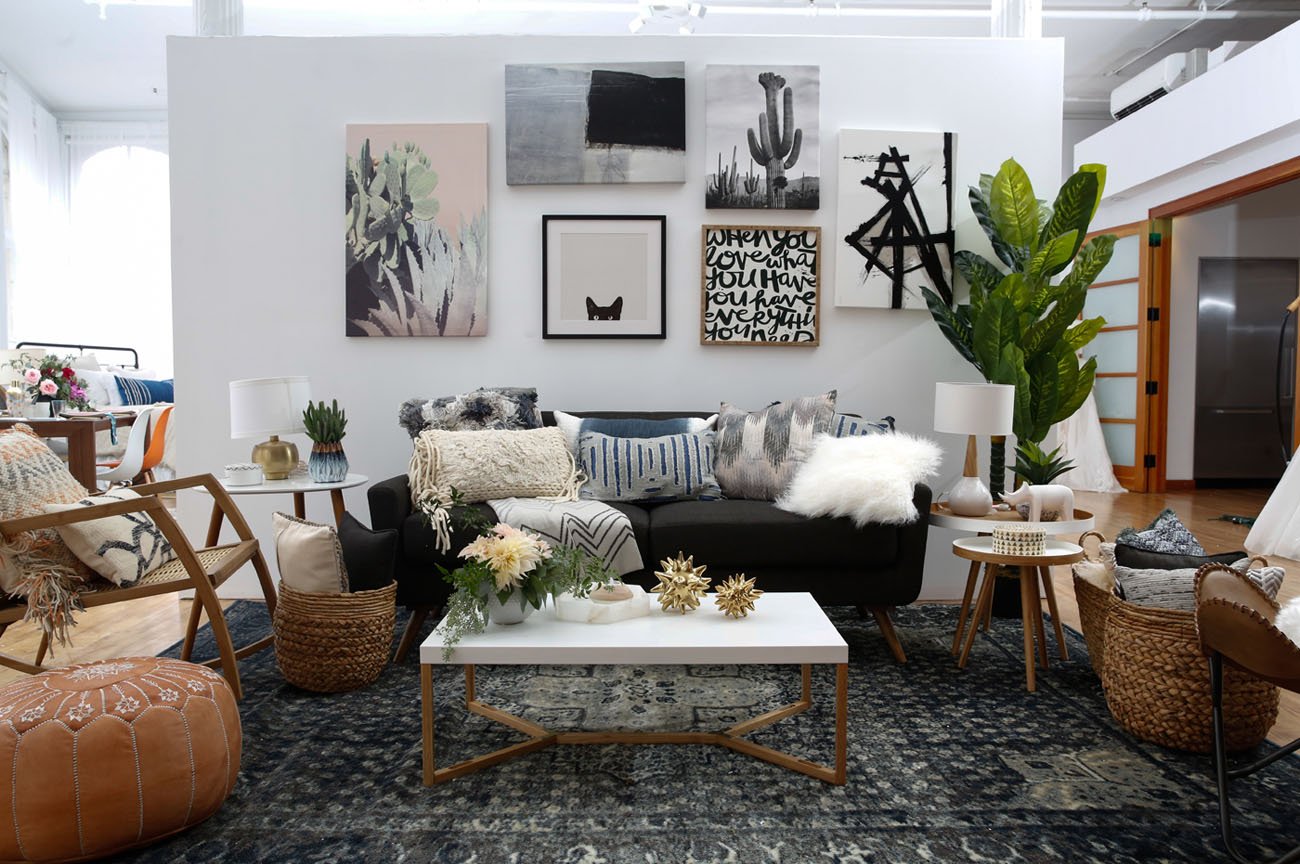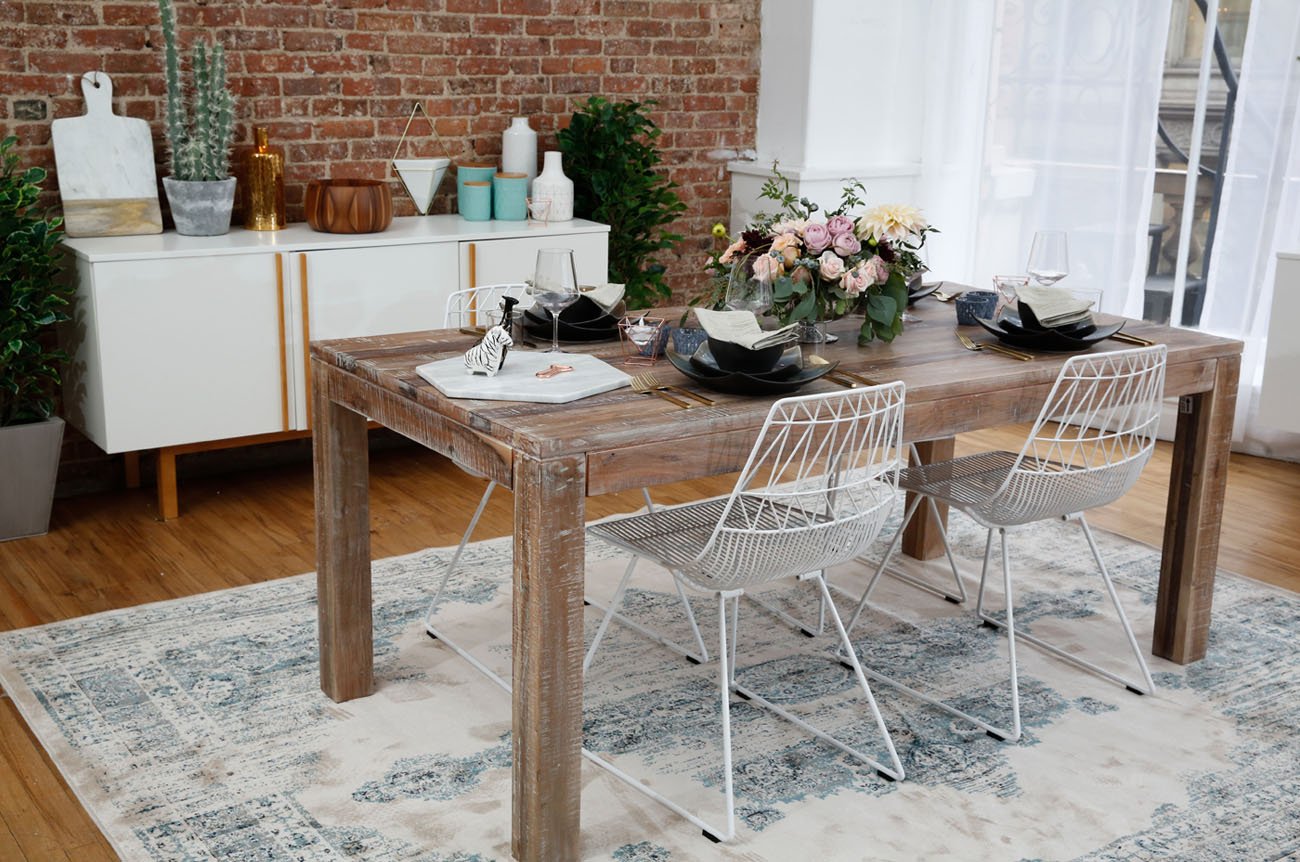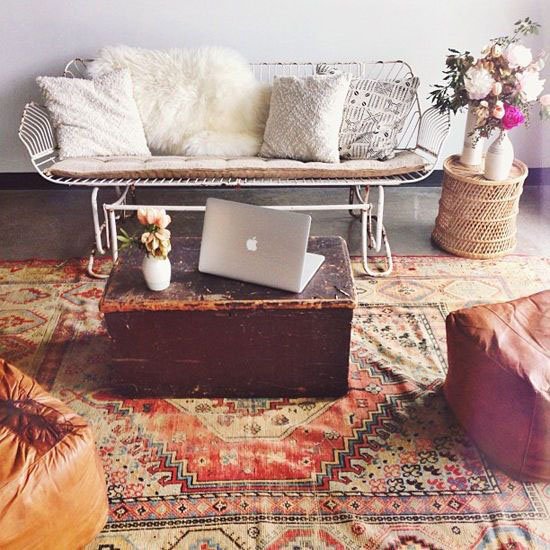 When you decide to turn your home into a boho-decorated space remember that there aren't any rules to follow. Feel free to display everything that you have collected through your life and don't worry if things don't match. They are supposed to stand out and create a chic space for living that will be different from all the rest.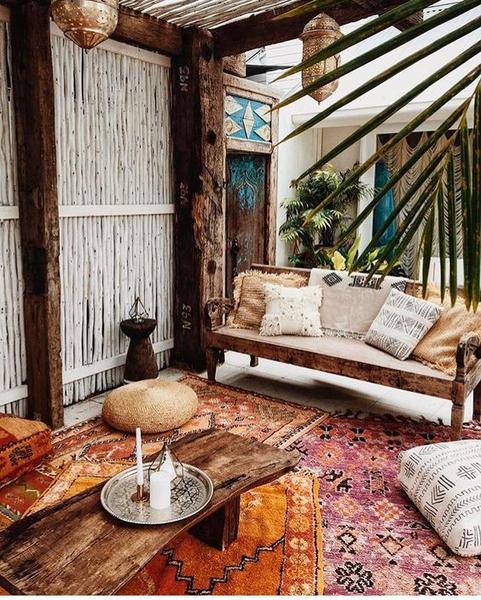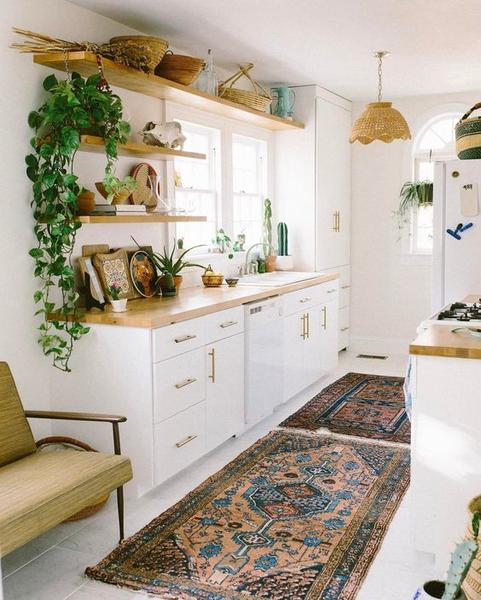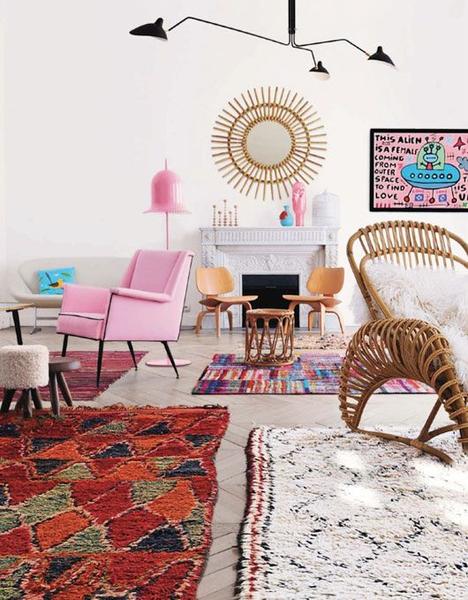 Put different prints, colors and patterns, mirrors, vintage decorations, modern and luxurious details together and you are bound to create a lovely boho spot in your home with ease. A few plants here and there will complete the look and make it look even more beautiful, fresh and breezy.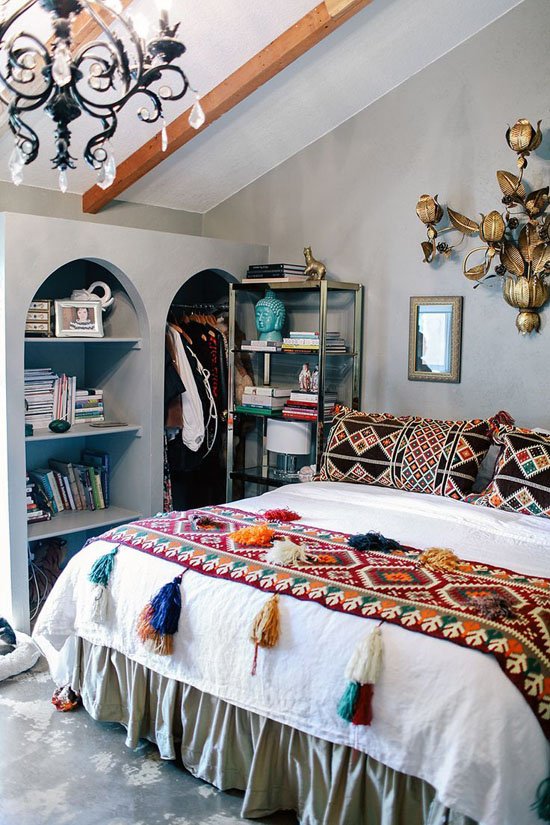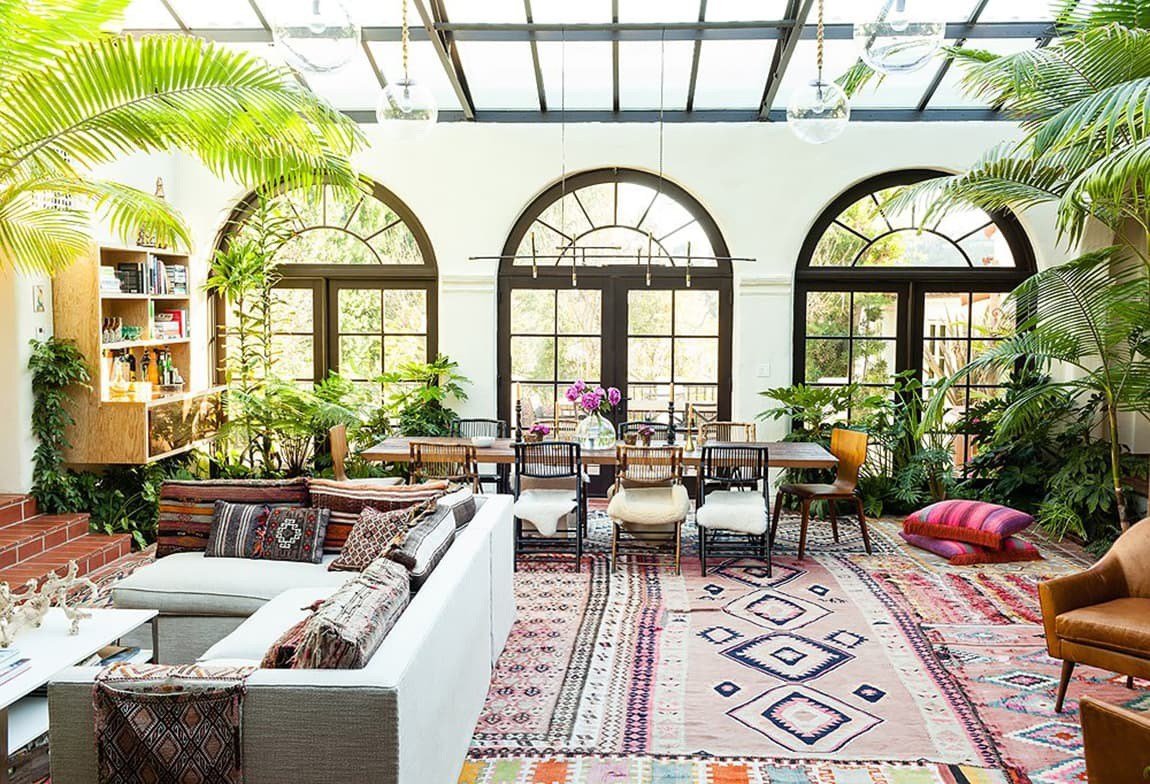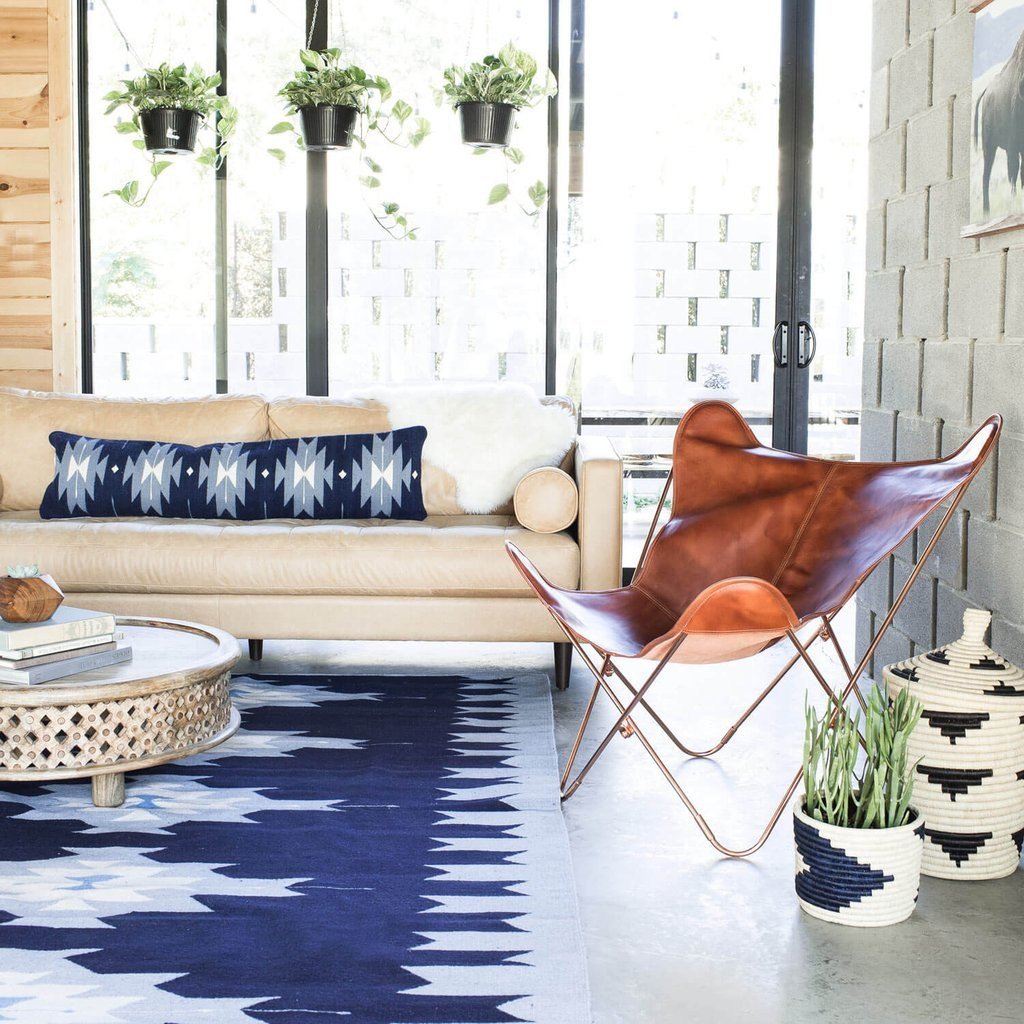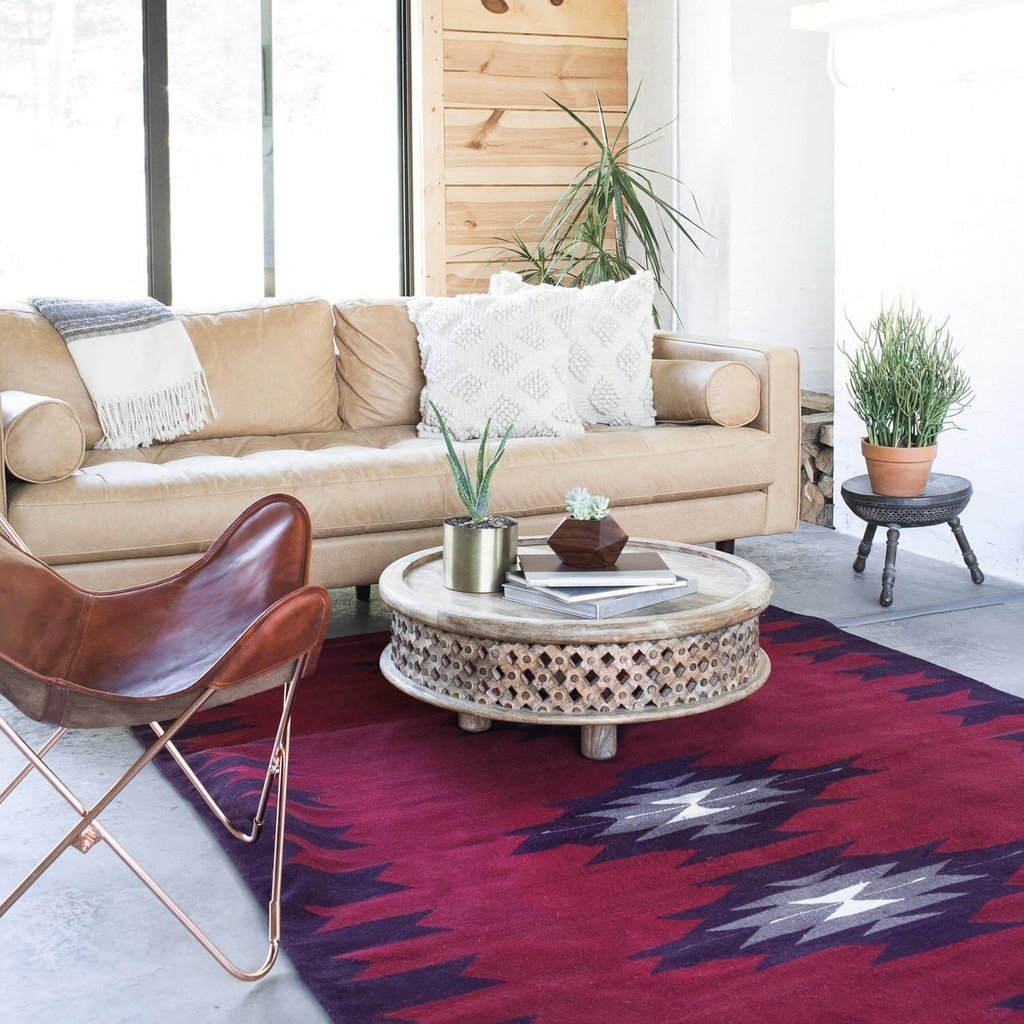 Food is one of the materials that you have to implement in your home if you decide to go boho. Crowded shelves are also a common sight, so feel free to fill them with anything that comes to mind.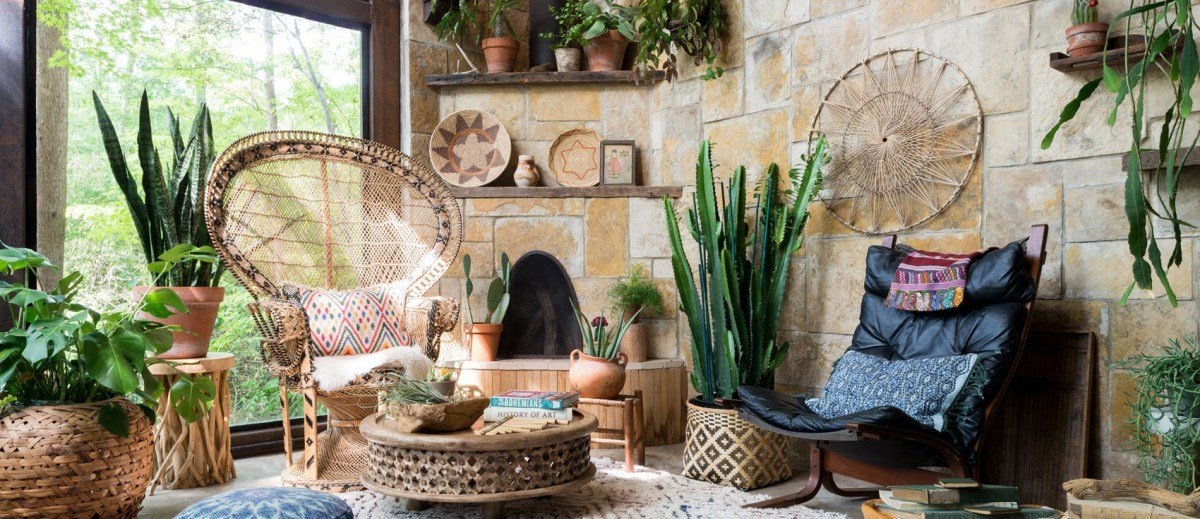 Aren't these interiors truly magical? I find them quite calming and relaxing. What about you?