Mother Nature is perfection when it comes to word about all environmental appearing, there are many places hidden from human eyes and hands that are creatures by it and are surrounded by fantastic scenery, from waterfalls, lakes to caves. In this post we choose to show some of the most amazing and incredible natural swimming pools around the world to see in your lifetime.
1.The Blue Grotto, Capri, Italy
An amazing  sea cave on the coast of the island of Capri placed in southern Italy. Crystalline blue with silver reflections water, that gives feeling like you are in heaven.   At least once in your life, you should visit this marvel of nature.
source
2.Hidden Beach in Marieta Islands, Mexico
Irreplaceable natural wonder that has been untouched by humans for many years. Within its innate cavernous shell, translucent turquoise waters it is perfect place for lovers, also known as a 'Beach of Love'.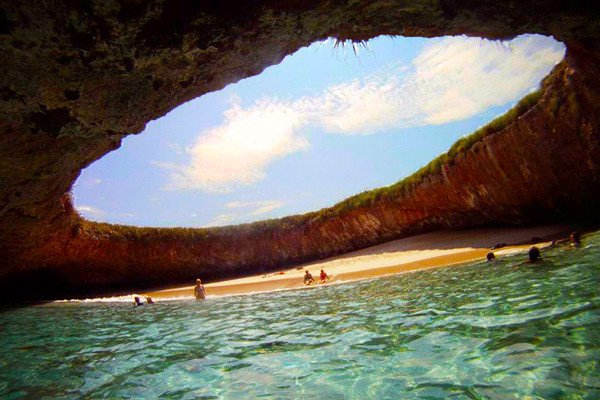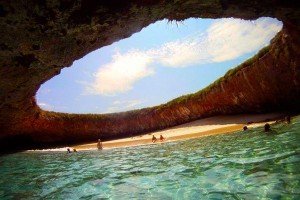 source
3. Giola, Greece
Amazing  blue-green pool with warmer waters than sea.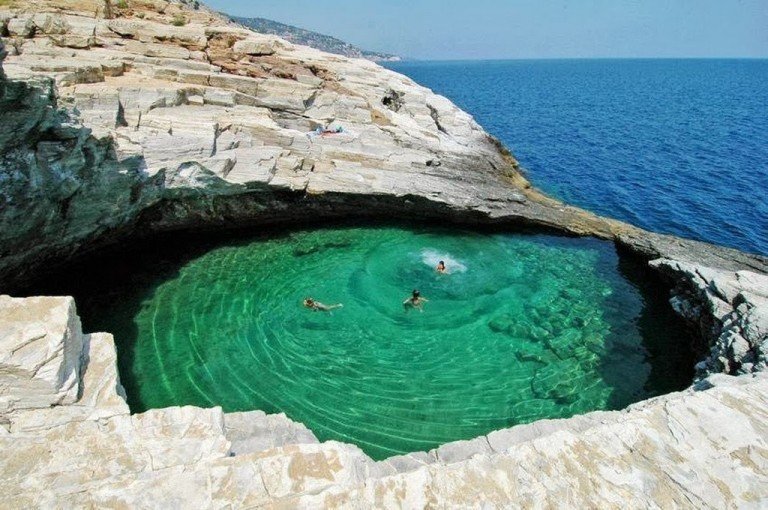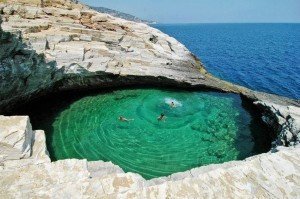 source
4. Dudu Blue lagoon
Explore underwater caves, try scuba diving and swim in crystal clear and cold fresh water.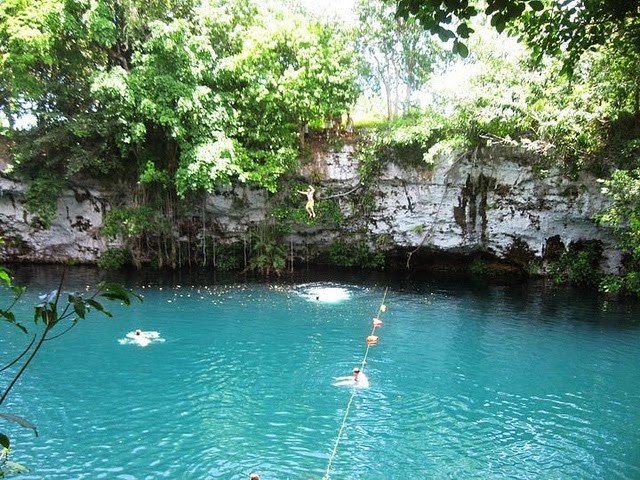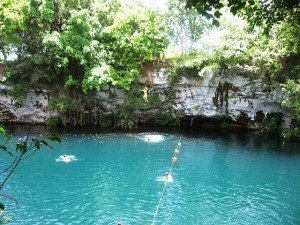 source
5.The Ik Kil Cenote of Yucatan, Mexico
A must stop on any vacation to the Yucatan,   enjoy this peaceful, refreshing and mystique  stop on your trip.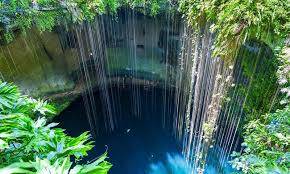 source
6. Kuang Si Falls, Laos
Surrounded with  lush tropical jungle, with breathtaking cascades of water, swimming under the falls, walking on the rocks make this place an unusual and popular among  tourists.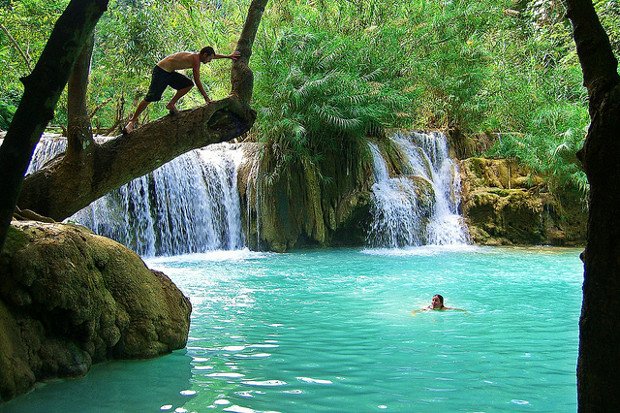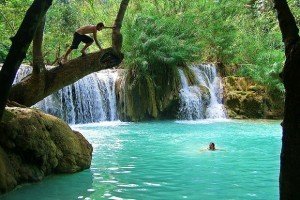 source
7.Hamilton Pool Preserve, Austin, Texas
Natural preserve that is  protected and is used for  environmental education for public and research that  opportunities such as picnicking, hiking, swimming and nature study.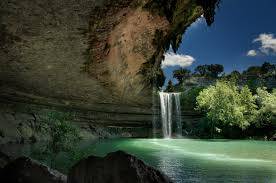 source
8. 
Tosua Ocean Trench, Samoa
The 'Big hole'  is one of the most magical and beautiful swimming pools to go where water is warm and clear and  offer real relaxation.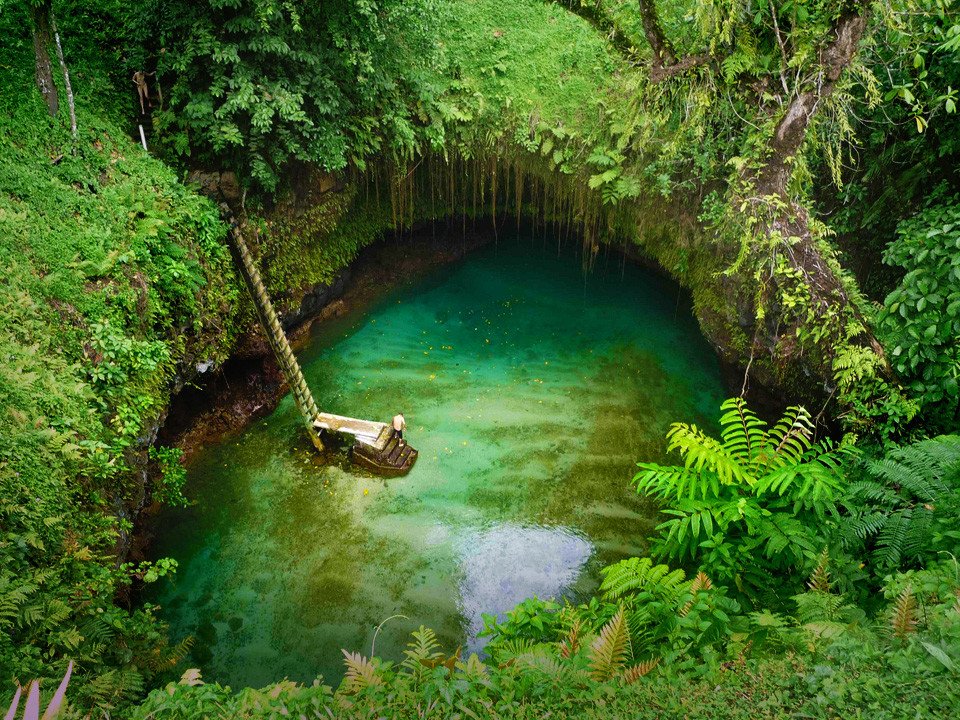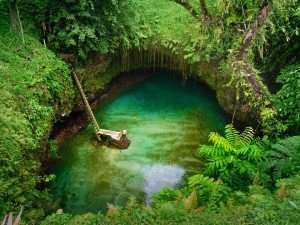 source
9. Fingal's Cave. Island in United Kingdom
Created from a volcanic eruption , this melodious cave is a must-see while exploring Scotland.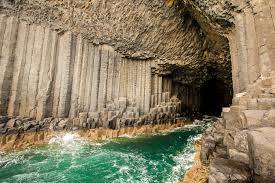 source
10. Erawan National Park, Thailand
The seven-tiered falls are named to a supposed resemble to Erawan, the mythical three-headed elephant.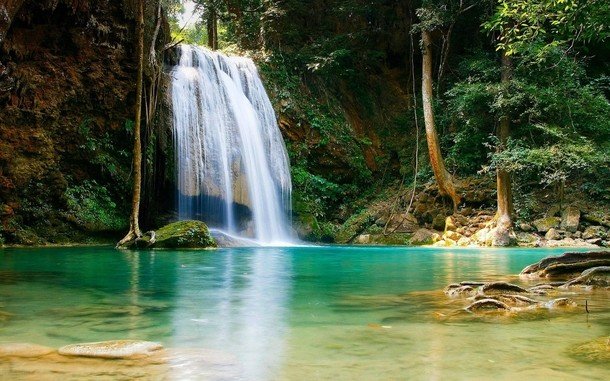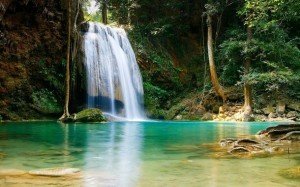 source
11.Le Pont du Diable(Devils bridge)
Swimming and hiking are awaiting for you in a just idyllic.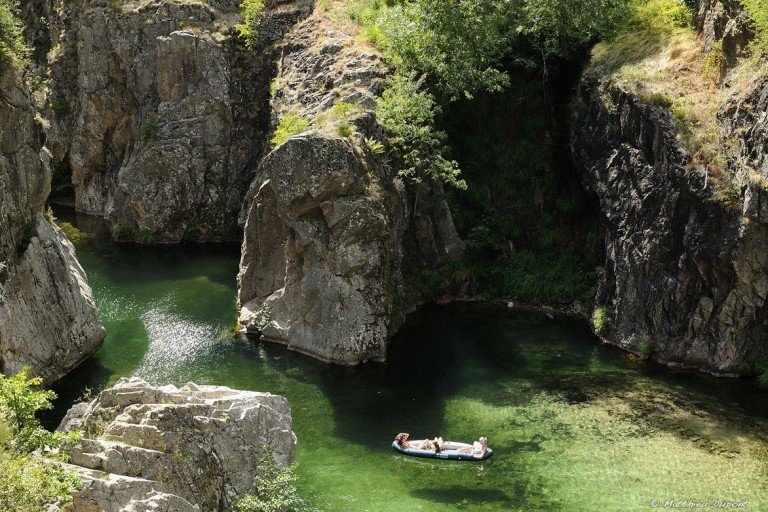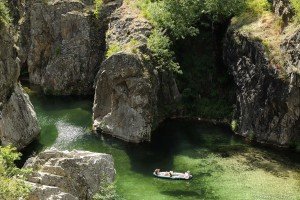 source
12. Bioluminescent Bay, Vieques, Puerto Rico
Real magical experience and fantastic phenomenon on this romantic island, where appear the  spectacular bio luminescent bay, one of the greatest tourist attractions in the world.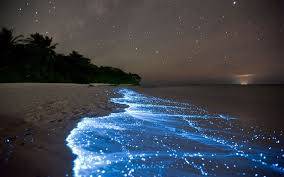 source