Everyone wants to be unwind once in a while. The hectic life of the 21st century and the tough studies of the universities urge the students to explore the beauty and the mother earth and travel to various destinations to relax the mind and the soul. Student life is the most precious time of an individual life, it is memorable with lots of fun and excitement. Students love get-togethers, traveling abroad and spend a valuable time with their buddies. But travelling is an expensive hobby, most of the times money becomes a hurdle between students and their wishes. Guidebooks have been considered as a travel's bible, but there are many other options you can opt to travel by remaining within a budget.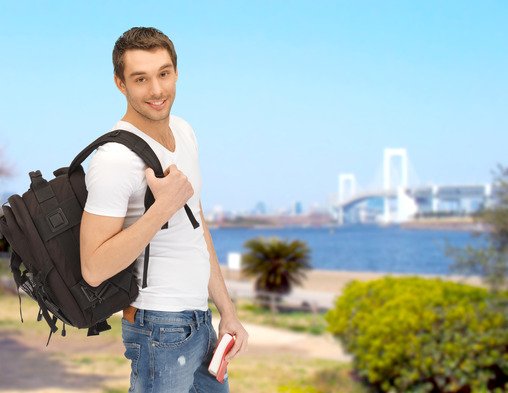 This article is going to list down a few tips for budget travel for students.
Plan your trip wisely. Decide the destinations you want to explore and roughly estimate the amount it will take so you can manage your money accordingly.
You can easily access coupons on the website like couponcodeday.com, they offer good deals and promo codes for tickets, hotels and travel related products.
Do not hire a trip advisor. Search on the internet and mark the areas you want to visit rather to go for a trip advisor and charge him a certain amount.
Plan an off-season tour on various holiday destinations. It can save a big amount from your budget. Accommodations and even tickets charges are quite less at this time.
If you had vacation only in the summer and it is not possible to plan an off-season trip, then go to gogobot.com to find cheap accommodations.
Take handicrafts and special products of your home town and sell them on high price to the people of the foreign country.
Staying in hostel rather than hotels will also save a handsome amount. Hostel charges are comparatively low and they easily permit the students to stay and have their meals.
Do not buy an expensive suitcase, being a student just take your bag pack and enjoy your trip.
If you are traveling by road, opt for a train or a public bus. Do not hire a rent-a-car, it is costly and smashes your budget. If you are traveling by air, then ask your travel agent to give you best discount offers.
Prepare your meals yourself or buy a meal from roadside vendors, you can even buy your meal from local stores and markets. Eating at restaurants is expensive sometime and makes your traveling out of your budget. Moreover, you can also buy fresh fruits and make a shake of it, a healthy and inexpensive diet.
In some countries after paying for travelling ticket, accommodation and food, you are probably skint, some galleries and museums are free for the students under the age of 25, so it is a good opportunity to visit such places without spending a penny.
Going for a walk and enjoying a cityscape is a wonderful activity to explore the city, you can meet street juggler, street singers, dancers and see the street art of the specific city without spending your money. You can also explore the architecture of by walking in the lanes of streets.
Take public transportation means for travelling within a city. Do not take a taxi or expensive means of transportation.
You can click the scenic images of the place you visit and sell them to manage your budget.
Do not buy expensive gifts for your family and friends. Buy sale items and visit the wholesale market to purchase items on low rate.