Do you hate the freezing temperatures in winter? Your dog probably hates them too especially if you keep it at home. So, don't let your dog get cold in this cold winter either, and get some warm clothing pieces for it as well. Dog clothes can be pretty expensive and cost you a fortune. Considering making them on your own is a really good idea that will not only save you money but get you creative too. These DIY dog sweater ideas will inspire you to make a warm sweater for your best friend. I bet that you will have lots of fun and you will make your dog look amazing at the same time. Look at these DIY ideas to create a dog jacket or sweater below and enjoy. You will probably want to check out these hacks that make owning a dog much easier too!
We can help you take care of your pets easily and for less money (when it comes to clothing), so make sure you stay tuned with us and learn some amazing tips and tricks!
Recycled Dog Sweater
Any of your old sweaters can become your dog's new sweater. I advise you to think twice before throwing old clothes away because they can quickly find a new use. Take a look at the photo below and learn how to make the sweater in just a few steps. You will be surprised by the simplicity for sure!


tutorial
DIY Dog Sweater From Socks
Did you know that the very next DIY dog sweater can be made out of a sock? This is such a quick, easy and cheap idea that doesn't even require sewing. It's just the perfect pick for you if you are not very skilled at creating clothes. So, the next time before you complain that your dog doesn't have clothes, grab the scissors and a sock and make a sweater in an instance. This works for small dogs, though! If you have a big one, you will have to scroll down more to find a suitable design.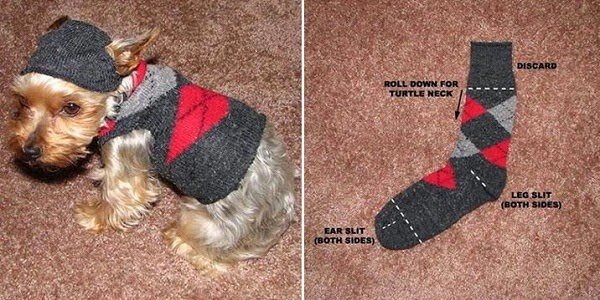 tutorial
DIY Dog Sweater From Trousers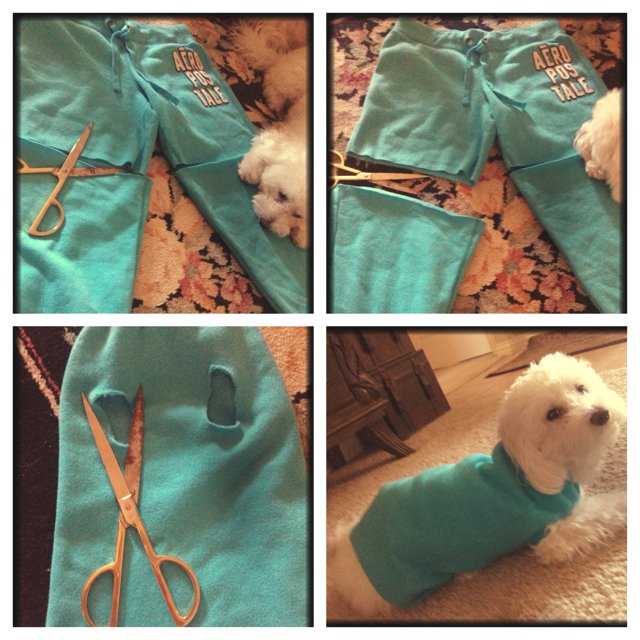 tutorial
Pink Dog Sweater
Doesn't this pink sweater look adorable? Any sweater can become a dog sweater with a few simple corrections!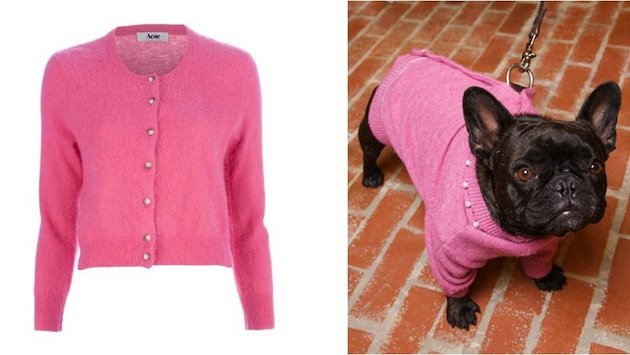 tutorial
Fancy Dog Clothing

Autumn Stripes Crochet Min Pin Sweater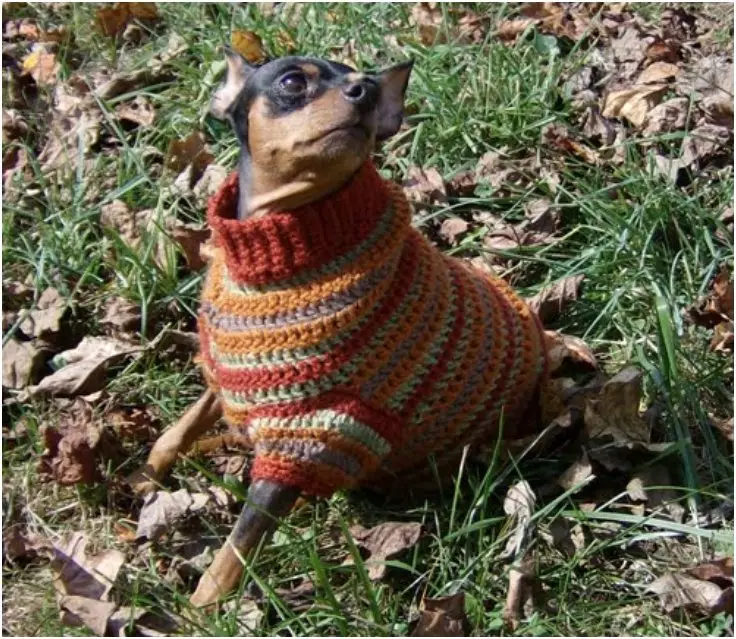 tutorial
Dog Shrug
Are you good in crochet? Why don't you try to create some dog clothing pieces and accessories? Your dog will feel warm and cozy. Besides, it will look stylish too. What's more, you can turn that into a hobby and sell the pieces to other dog owners.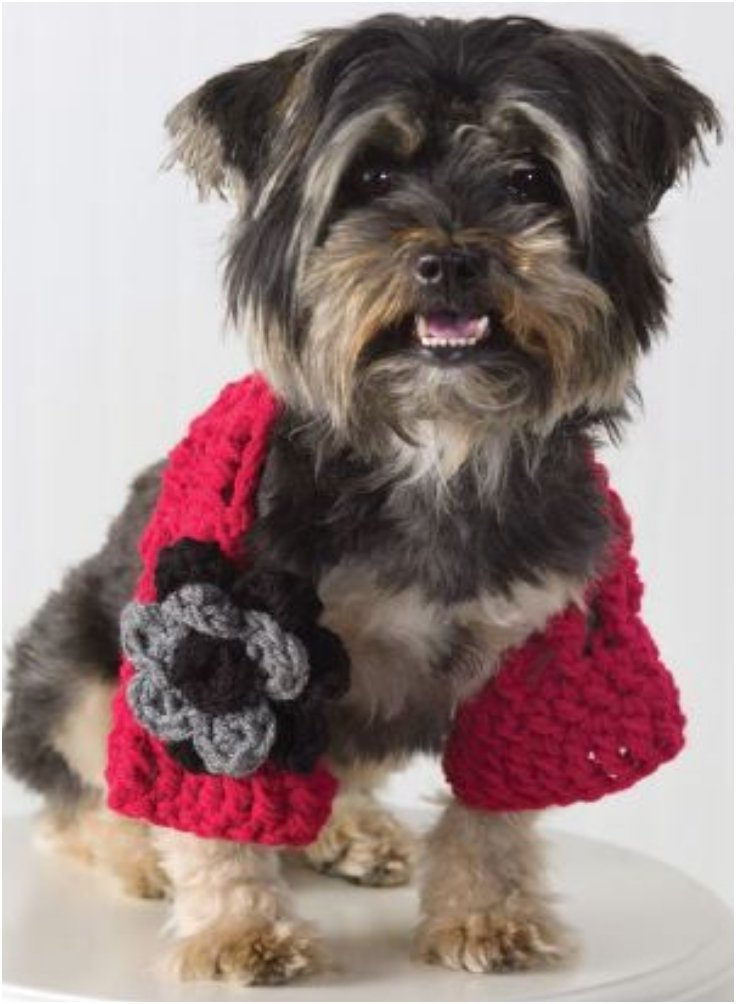 tutorial
Crochet Project With Pattern: Dog Sweater-Jacket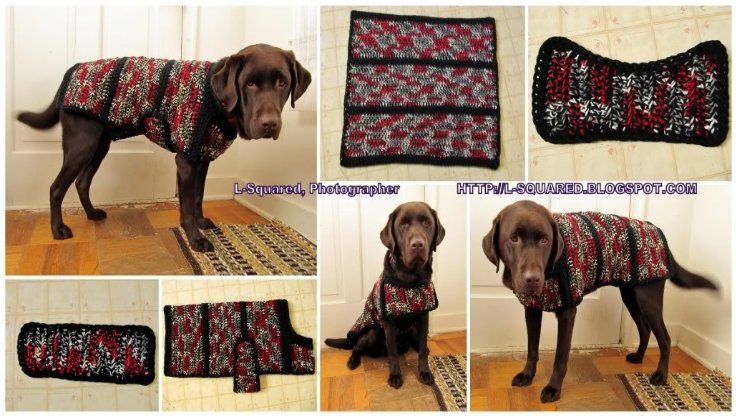 tutorial
Pattern: Pup Squad Dog Sweater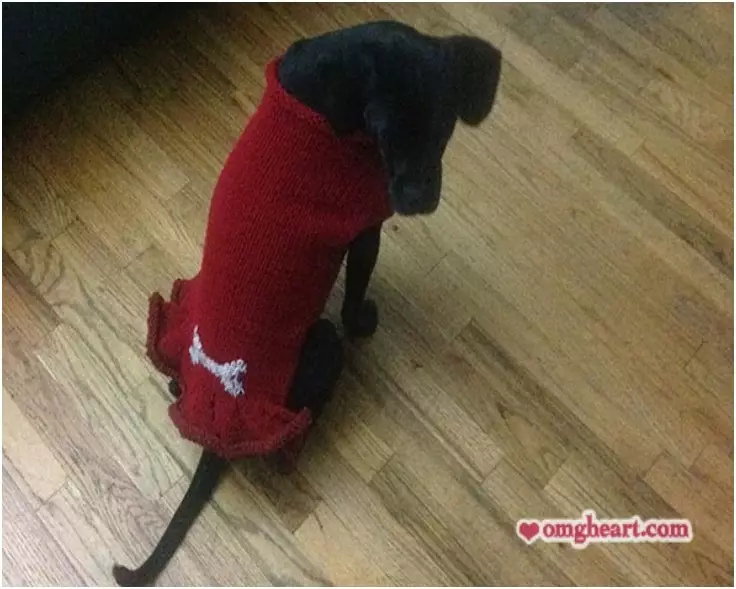 tutorial
Doggie Snuggle-Up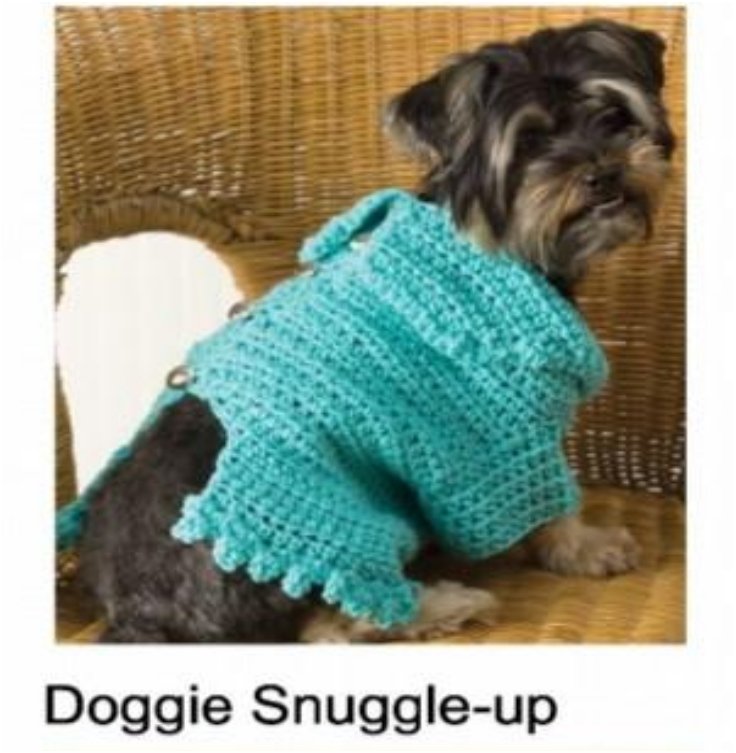 tutorial
Polo Sweater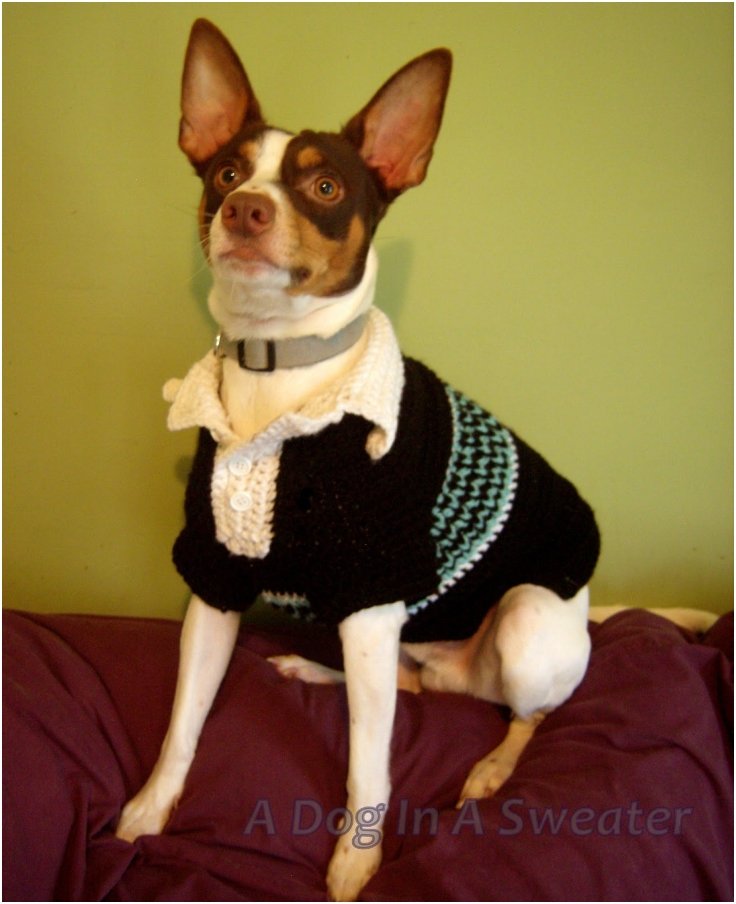 tutorial
Dog Sweater Crochet Pattern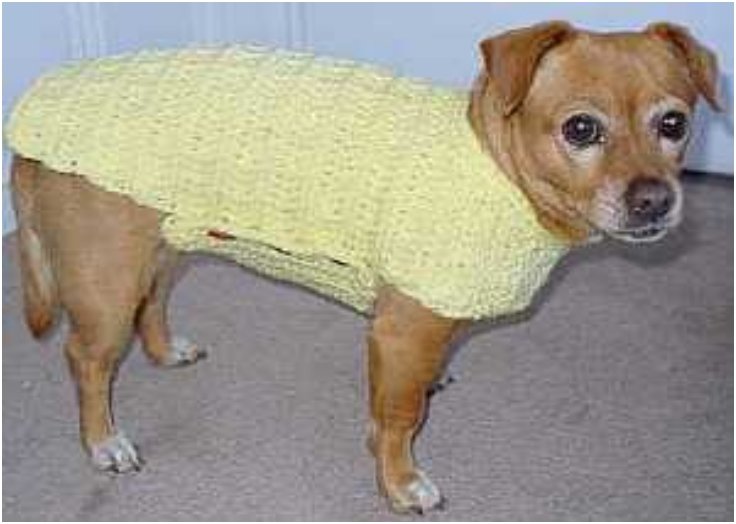 tutorial
Hunter Dog Crochet Pattern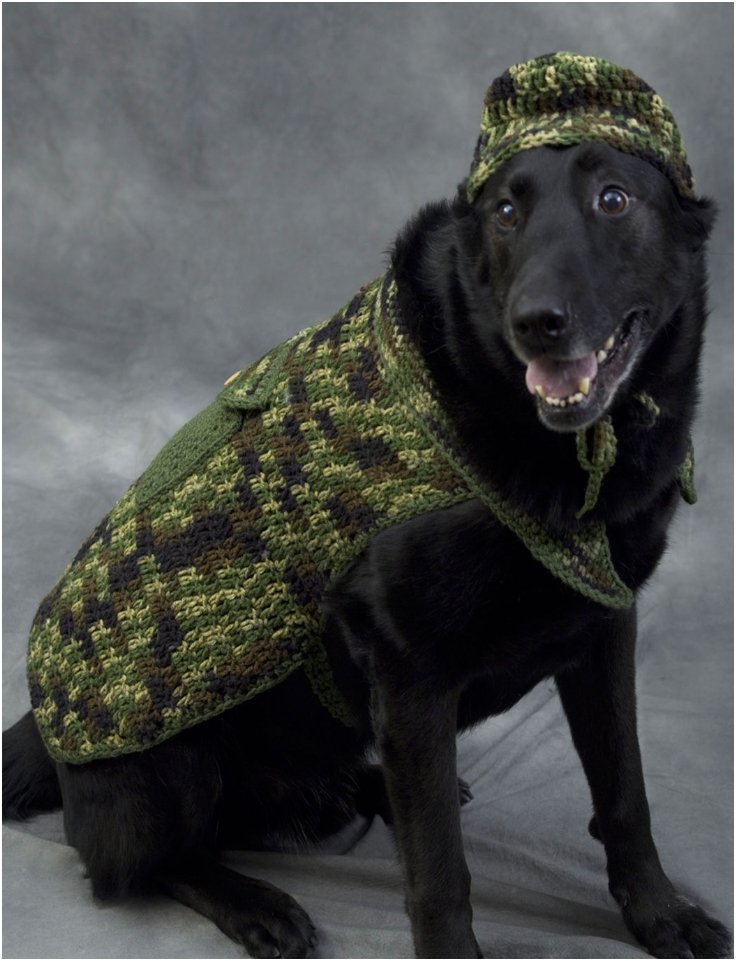 tutorial
Dog Hoodie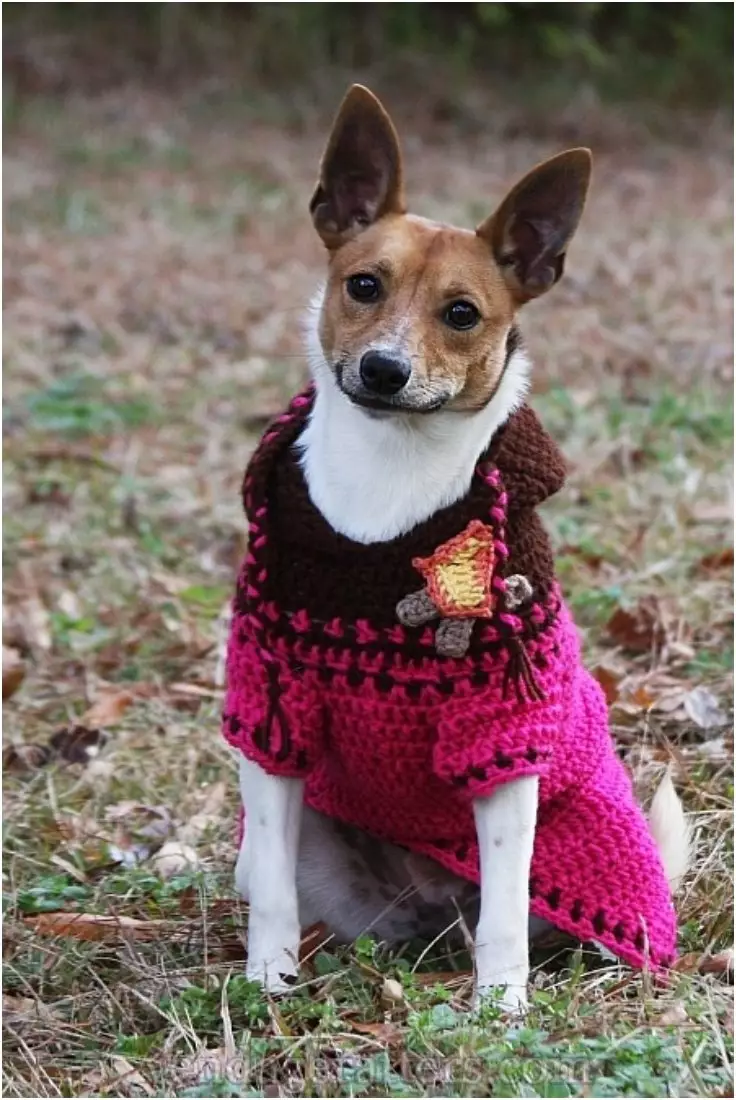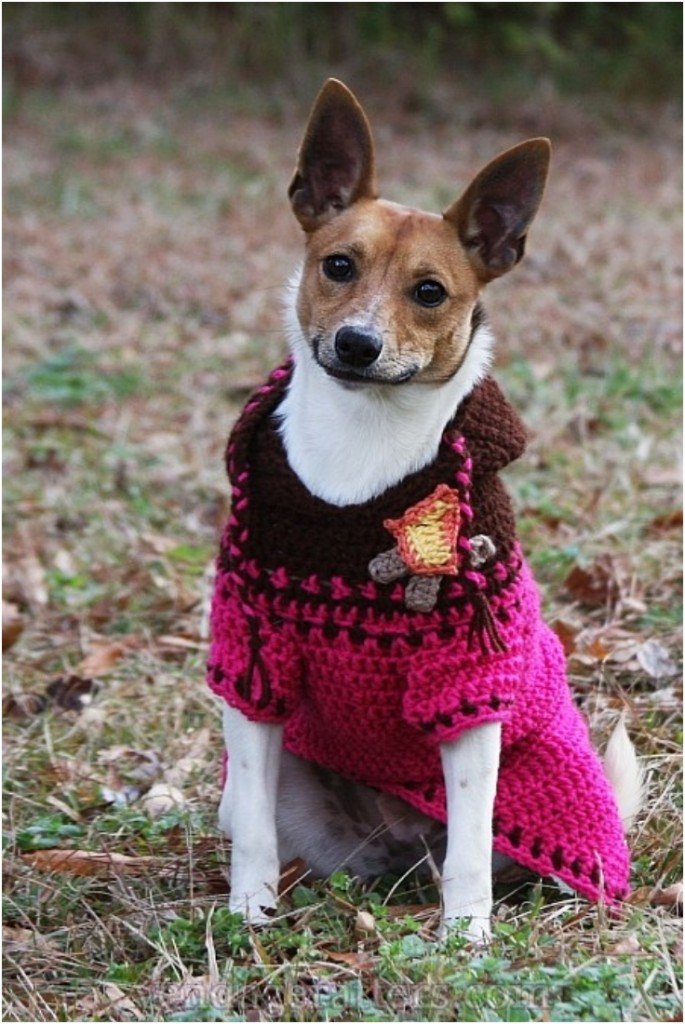 tutorial
tutorial
All of these dogs look super fashionable when dressed up. I'm sure you will have fun getting them dressed and creating your very own clothing pieces. And finally, your dog will feel super warm and comfortable when taking those winter walks.