If you're self-employed, you probably know that finding a viable health insurance option can be quite the struggle. Many health insurance plans are too expensive, or simply don't provide the right kind of coverage for your situation. Here are five health insurance options for the self-employed.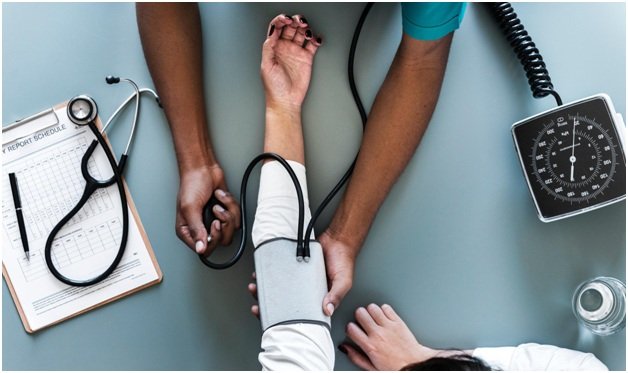 eHealth Insurance 
If you're self-employed, price is absolutely a prime consideration when shopping for health insurance. You need a plan that fits your need without breaking the bank, which can be difficult even if you're employed by a large company with their own health plans.
Ehealth is one of the top-rated, best-equipped health insurance services out there for self-employed individuals. You can compare plans in your area right from their online portal so you can choose the right plan for your financial situation.
If you have a pre-existing condition, health coverage can be difficult to obtain. Some states offer coverage through something called a "high-risk pool", where specific coverage for pre-existing conditions exists.
Entering your information will pull up several options for health plans, and you can customize your search filter by area, price, etc. Ehealth has helped thousands of self-employed people find the right coverage for themselves and their families.
Health Savings Accounts, or HSAs
A health savings account is another option for the self-employed. Using a separate savings account, you'll be able to pay for qualifying medical expenses directly from your account, which is usually linked to a high-deductible health plan.
Everything from prescription drugs to certain surgical procedures can be paid for with an HSA, which comes with its own debit card for easy payments. You own the money in your HSA account so you can spend it how you see fit, either augmenting the cost of certain medical expenses or paying for them in their entirety.
An HSA does require a contribution however, so if you're on a tight budget, this may not be the right option for your family. The account does accrue interest year-to-year, but can only be used for medical expenses to avoid taxation and other penalties.
United Health Care 
United Health Care is one of the major health insurance providers in the nation, with over 49 million customers in the US in 2017. The company has many plans to suit the needs of self-employed customers as well as corporate customers.
If you navigate to the site's self-employment page, you can request a quote based on your monthly income, level of coverage required, and any other specific conditions. Each financial situation will have its own specific requirements, so your best bet is to get a quote from the site and choose a plan from there.
Additionally, you'll be able to write off your health insurance premiums at the end of the year as a business expense, saving you tax penalties. United Healthcare has an enormous network of health providers, so you're sure to find a plan that's right for you.
Healthcare.Gov
If you're having difficulty finding coverage in the private sector, you can try the federal government's healthcare portal at healthcare.gov. Self employed health insurance can be challenging to locate, but with the healthcare.gov portal, you'll have access to thousands of plans so you can choose the best one for your healthcare needs.
You'll need to fill out a healthcare marketplace application, including your net self-employment income and other pertinent details before you'll qualify for coverage. Most self-employment situations should qualify, but only by filling out an application can you know for sure.
Healthcare.gov is run and maintained under the Affordable Care Act, which was designed to expand health coverage and reduce the costs associated with obtaining and maintaining coverage. The federal government is responsible for holding any providers in the marketplace accountable for malicious actions so you can be sure that your information is stored and used safely.
GoHealth
GoHealth is very similar to eHealth, but has been garnering attention from some big names such as Fox News and USA Today. With over 10,000 licensed insurance agents at your disposal, you'll have human-guided access to hundreds of plans to fit your unique health situation.
With the licensed agents, you'll have someone to talk to about the specific needs of your plans. Some details can be lost in translation when getting an online quote, so utilizing a licensed insurance agent can alleviate some of the stress involved with shopping around.
The platform will match you with plans to meet your needs, and has options designed with self-employed people in mind. It's nice to find a service that has plans tailored for those of us that aren't part of a large company or organization.
The site will require the usual questions, such as age, marital status, preexisting conditions, and financial situation. After you've answered, you'll be directed to a licensed agent who will help guide you to the best plan for your situation. Great customer service and thousands of plans make GoHealth one of the best health coverage options for the self-employed.
Conclusion
One of the biggest drawbacks of self-employment is finding that coverage that is just right for your situation. Health insurance usually isn't tailored to meet the needs of the self-employed, but with these five resources, you should be able to find an affordable plan that meets all of your healthcare needs. Be sure to shop around when looking for a health plan, as there may more affordable options available in your area.