Are you looking for a way to update the look of your garden? If yes, I have got the perfect solution for you. A garden can never get enough of flowers and they make the whole environment fresh, bright and simply beautiful. Did you know that planter play a huge role in the look of your flowers? Yes, it's really important to choose them smartly, and this time I will show you how to find items from your home that you don't use anymore and that can be repurposed as interesting planters. These Surprisingly Cute Repurposed Planters That Will Make Your Garden Unique will be in the center of attention. Everyone will stare at them an compliment you on the wonderful crafts that you have made on your own. Check them out and see what I'm talking about!
Boots
The old, damaged and worn off boots can easily be turned into planters. All you have to do is to fill them with some ground and plant your flowers in them. As easy as a pie!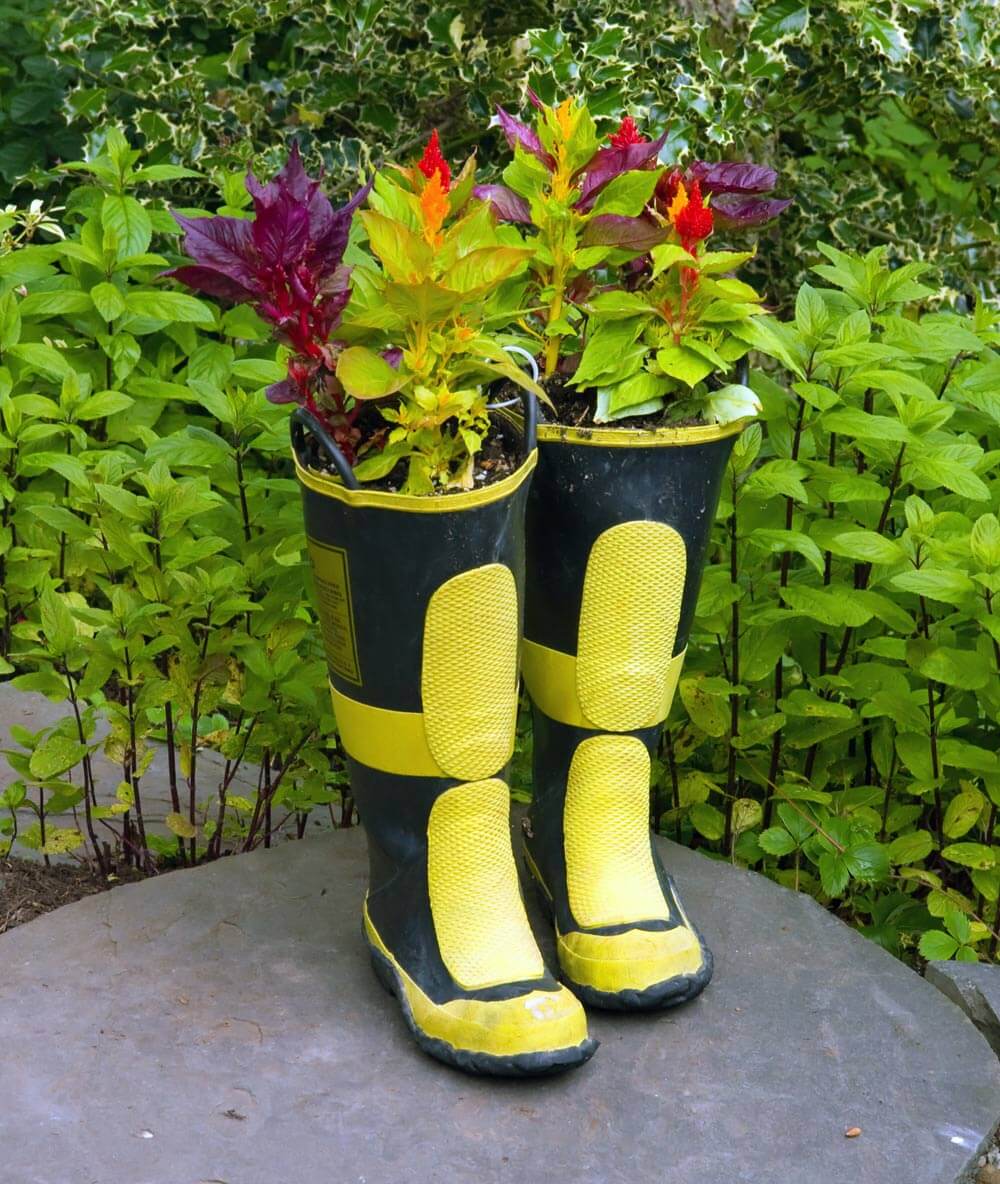 Birdbath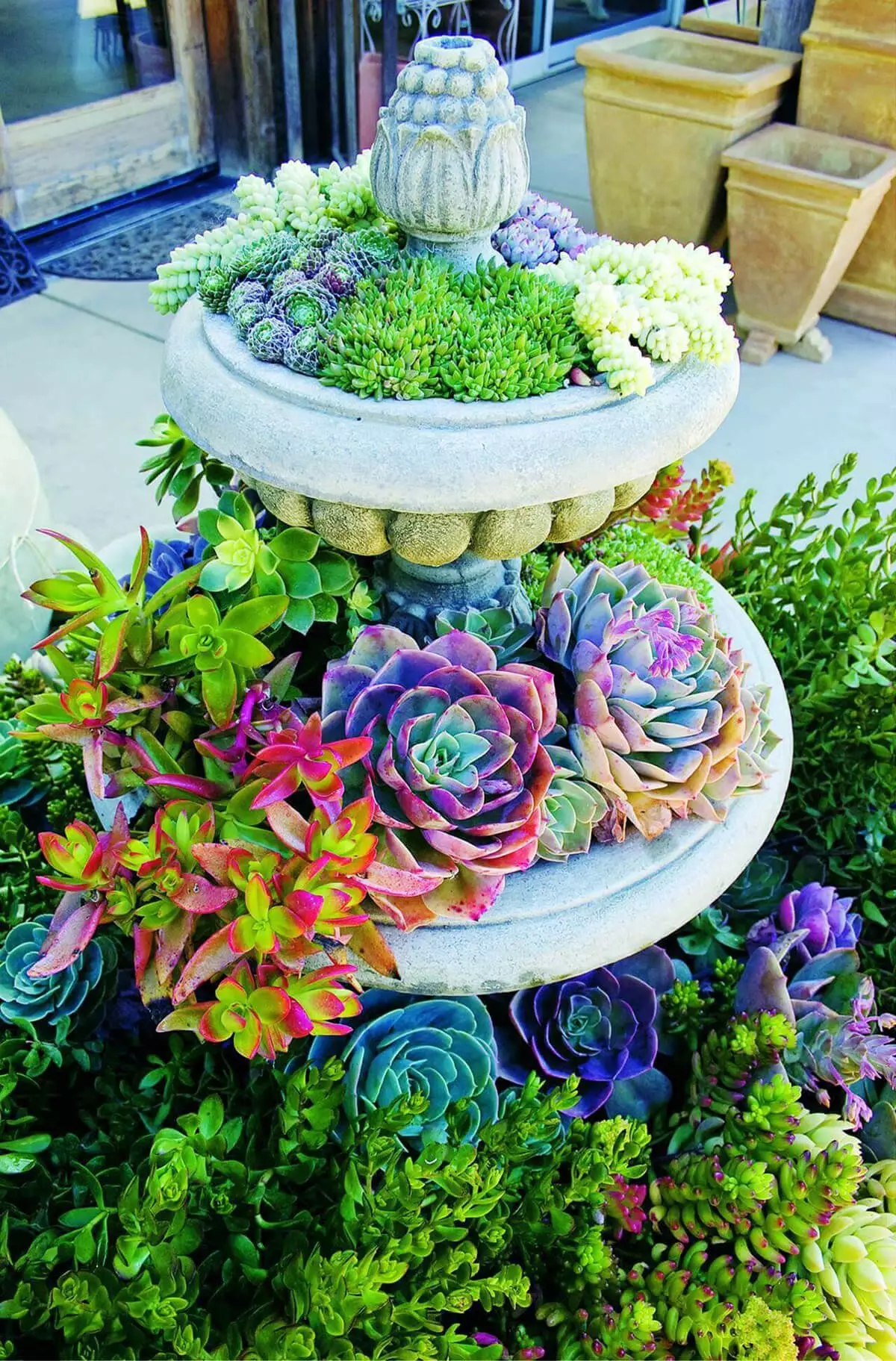 Cart
Has it ever occurred to you that a cart can become a planter in your garden? I just love all of these ideas that are super versatile and that make a difference. What's pretty awesome about this planter is that it's mobile and you can move it and take it everywhere you want.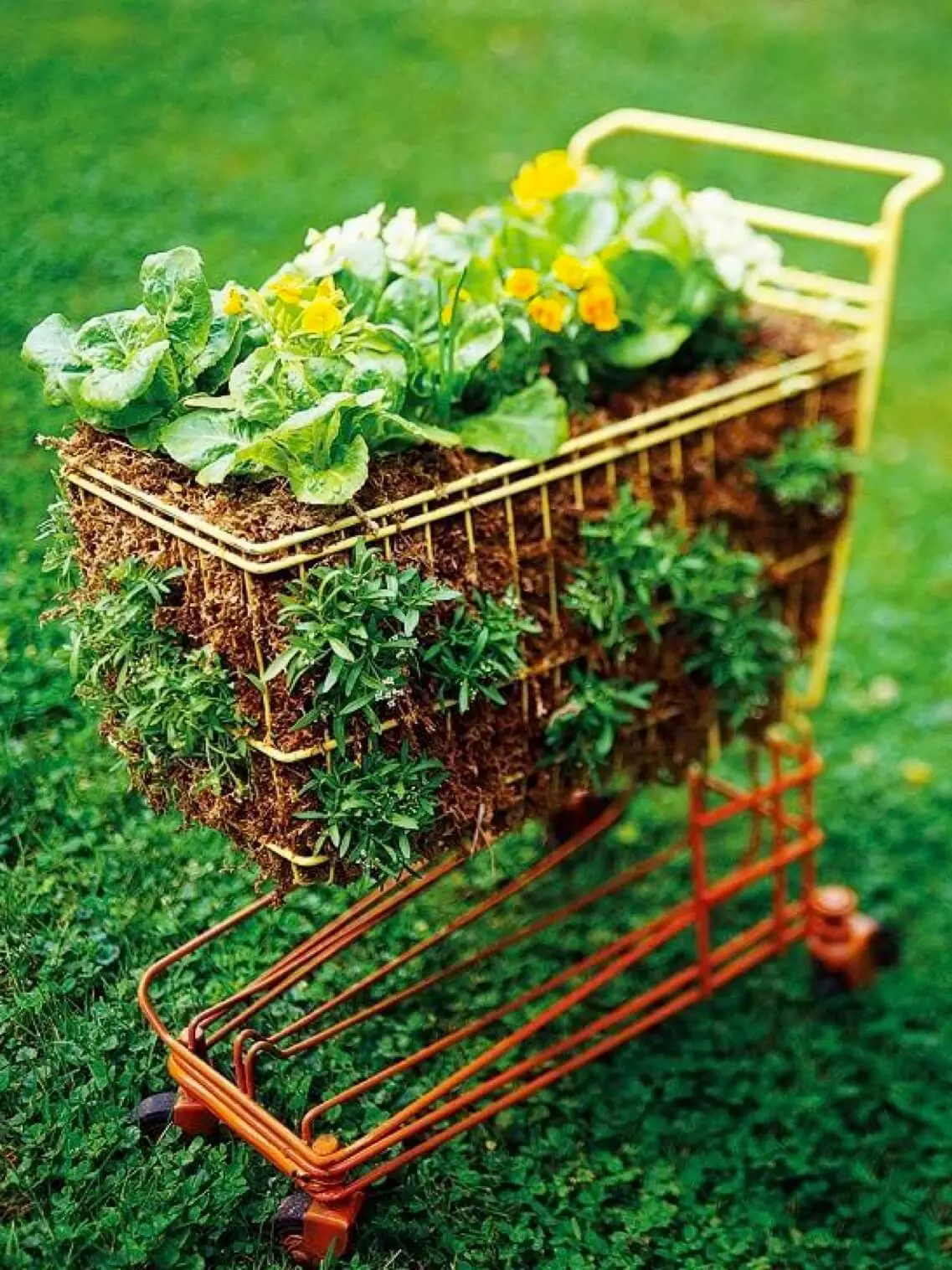 Tire
Don't you just love the playfulness of this turquoise tire and the cascading flowers? Hang a tire on an empty and dull wall and give it a brand new life.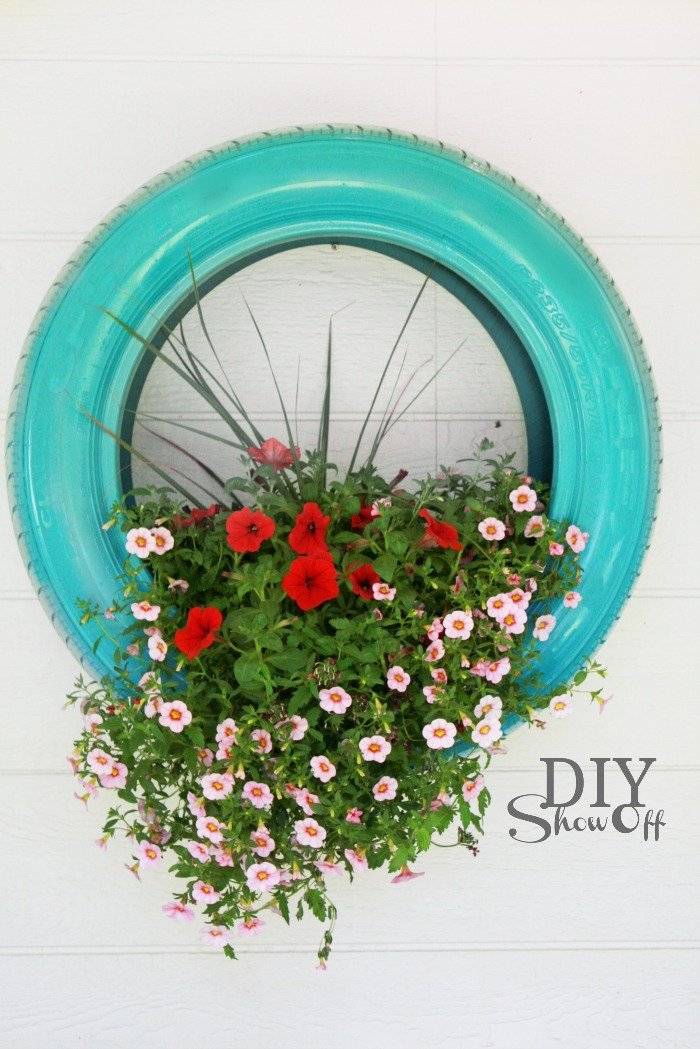 Barbecue
Vintage Gas Can
If a gas can is collecting dust in your basement and you don't have a clue what to do with it, it's time to think creatively, take it out in the garden and turn it into a planter.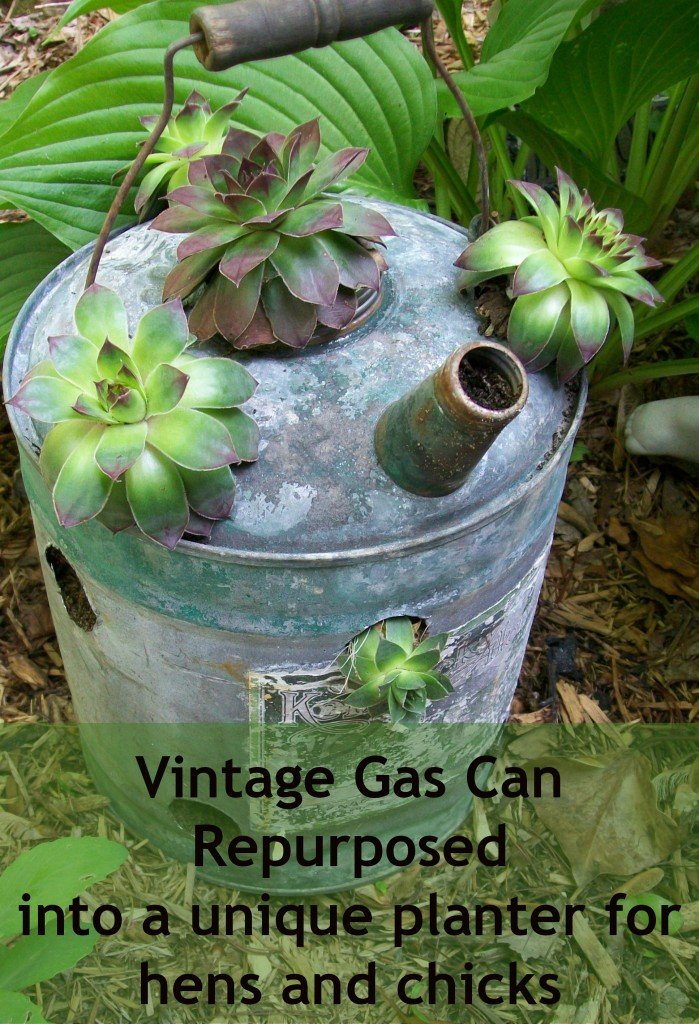 Magazine Holder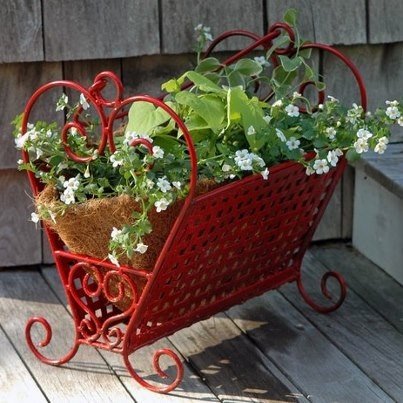 Drawers
Here's a really interesting idea that will help you reuse the old drawers that you don't use anymore. Isn't it amazing?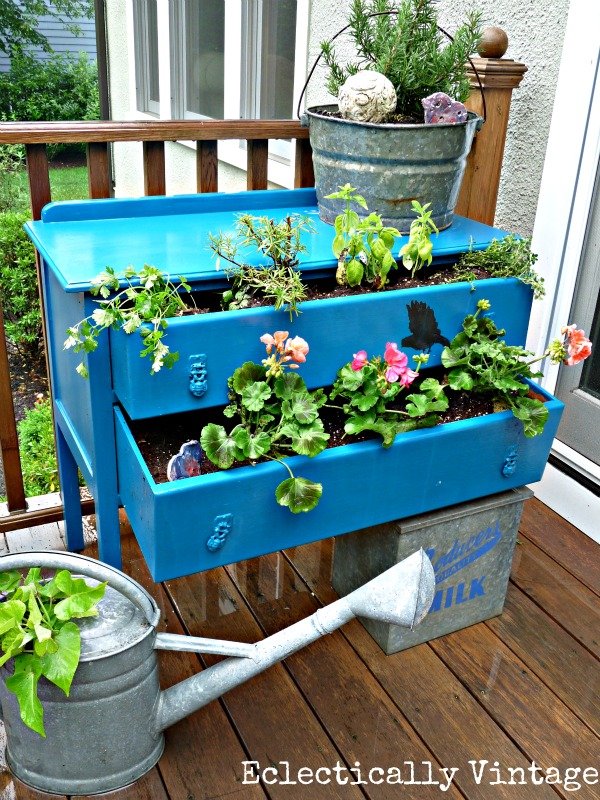 Tires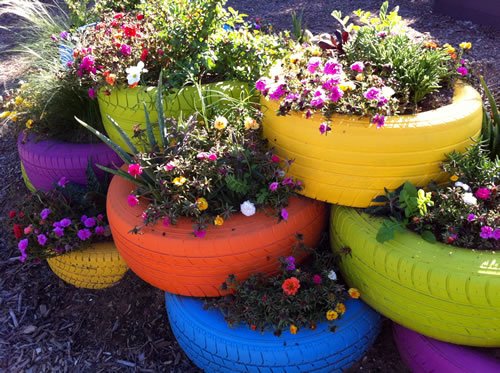 Typewriter
What do you say about this old typewriter that is turned into a mini succulent garden?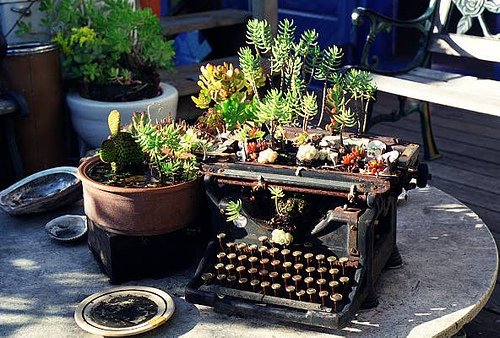 Old Bed Parts
Wine Barrel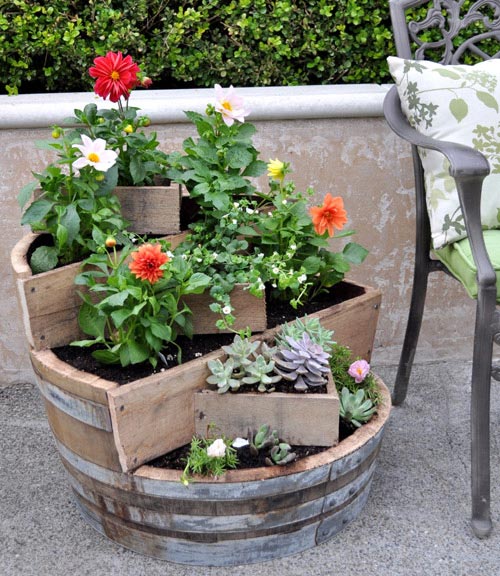 Sewing Machine
Even your old and broken sewing machine can hold your flowers in an outstanding way. Would you like to recreate the idea?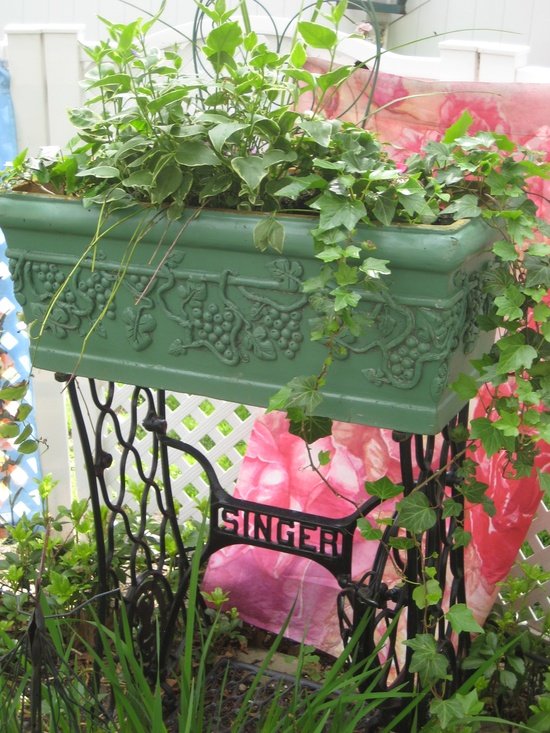 Broken Chair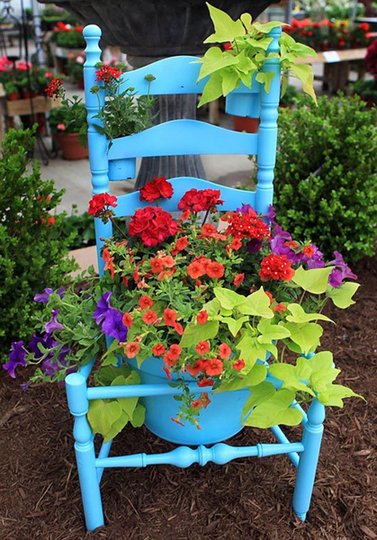 Old Bath Tub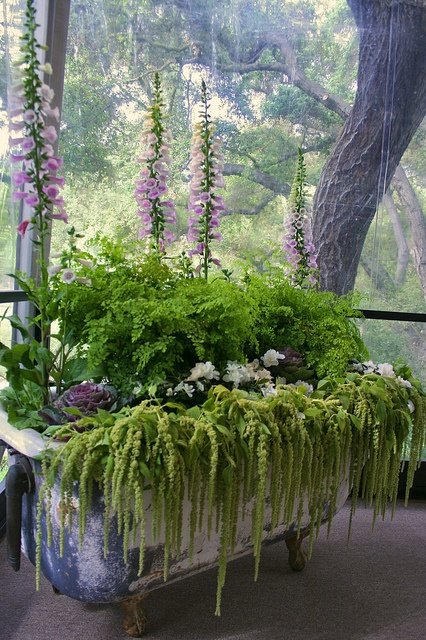 Take a look around your home and find some unusual and unexpected things that can be turned into planters for your garden and bring some freshness into it easily.