I love summer because it gives us tons of different fruits and you probably love it too! There are so many different desserts that can be made with fruits and in this article I have put together several of them. Scroll down to see The Perfect Fruity Dessert Recipes That You Should Try This Summer and get the necessary ingredients to make them!
Strawberry Shortcake No-Churn Ice Cream
Is there someone who doesn't like strawberries? I don't think so! This recipe makes the perfect combo of strawberries, cream, condensed milk and pound cake. The preparation time is 15 minutes but you have to let it sit in the fridge for 5 hours before serving.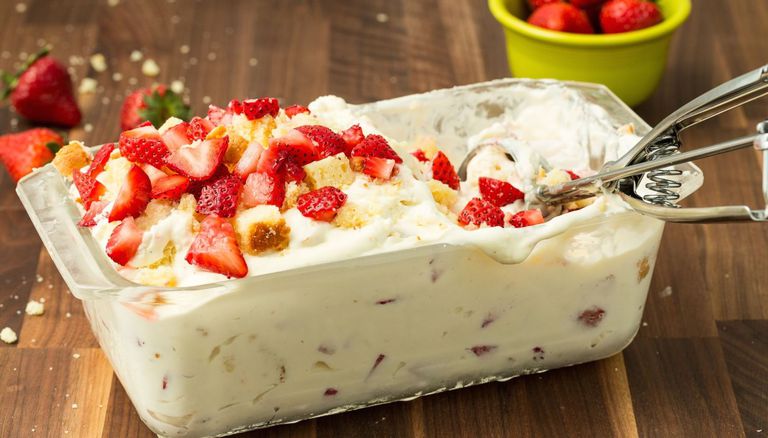 Strawberry-Pretzel Tart
Here's another recipe with strawberries. It's a classic dessert that lots of people adore. If you still haven't made it on your own click on the link below and find a video tutorial that shows the step-by-step tutorial.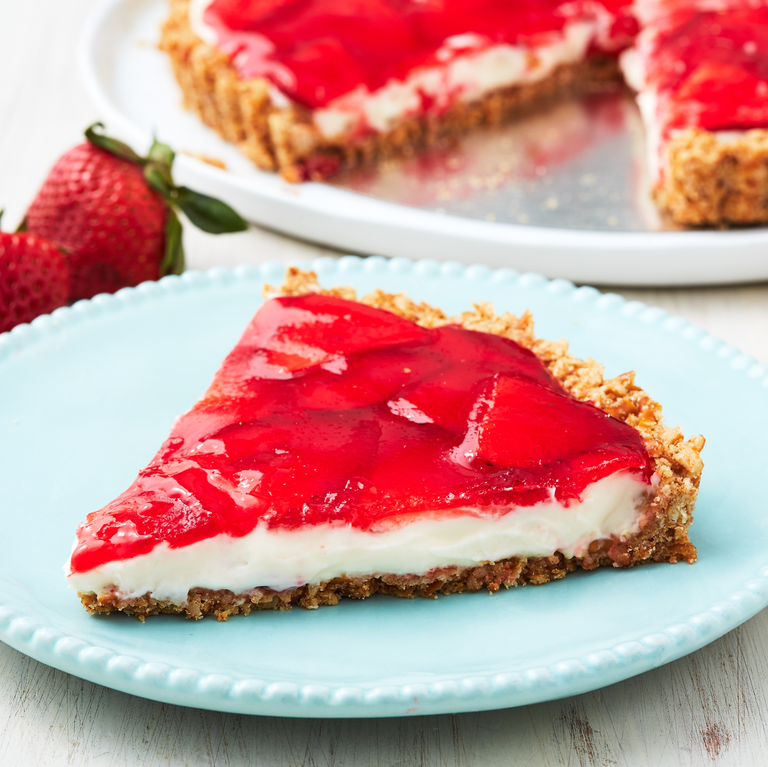 Banana Split Lasagna
Are you looking for a no-bake dessert? Here it is! It's super easy to make, it will take you just 20 minutes to get it ready and 4 hours to refrigerate and get it perfect. Kids are going to love it thanks to all the colorful sprinkles and the cherries on top.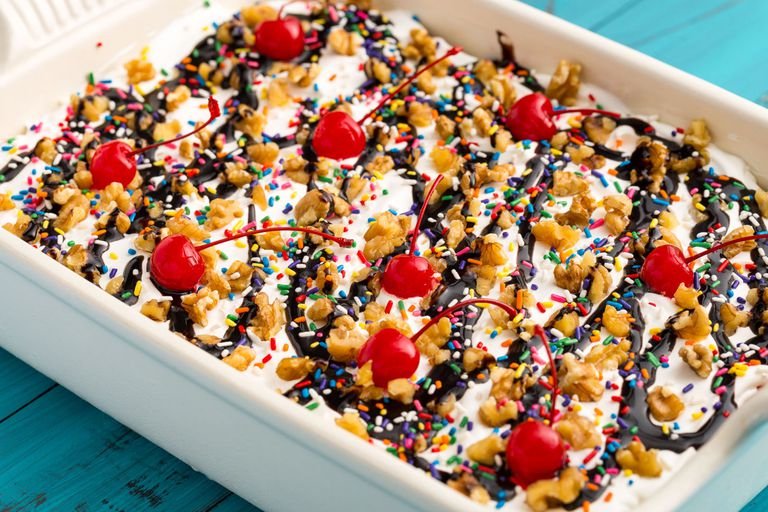 Banana Cream Pie in a Jar
Jar desserts are really popular and if you still haven't made a dessert in a jar, here I will inspire you with thus banana cream pie. You will get a tasty dessert in just 20 minutes, so you can't use the excuse that you don't have the time to do it. Get some vanilla pudding mix, milk, wafers, bananas and whipped cream and get down to work.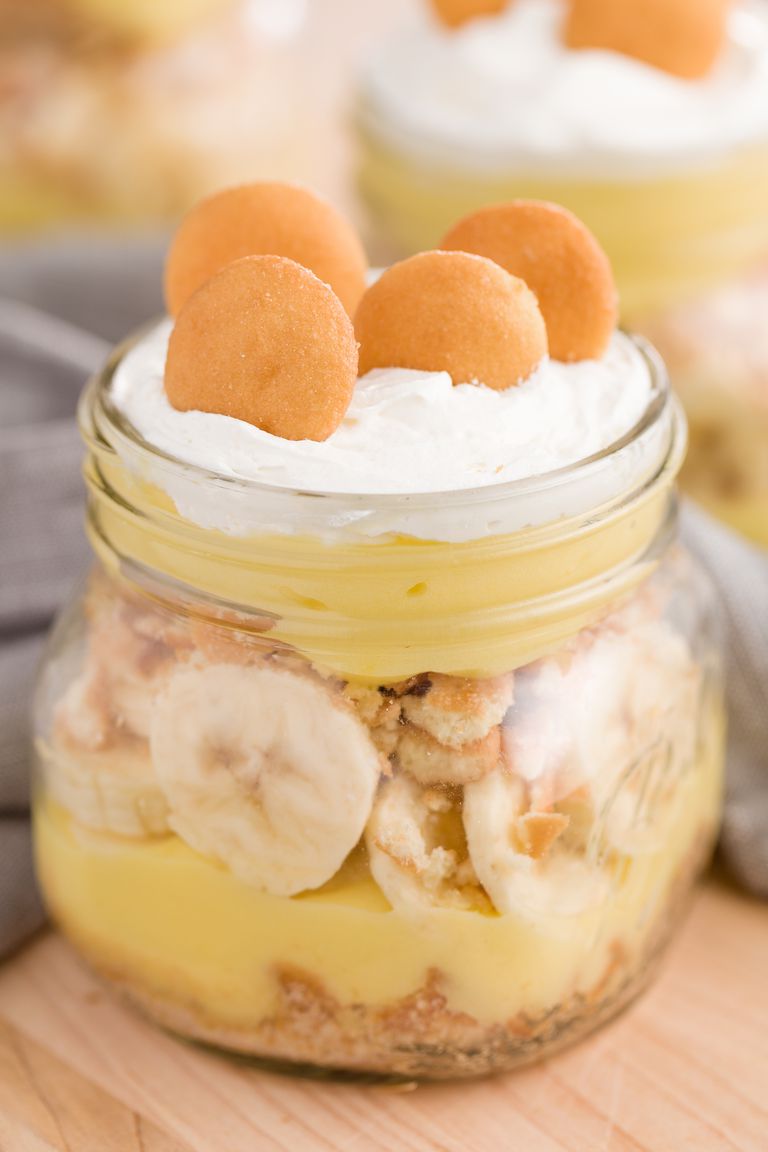 Lemon-Blueberry Mini Cheesecakes
Aren't these mini cheesecakes appealing? I'm a huge fan of cheesecake and this recipe is on my to-do list. They look super cute and are perfect for your summer party. They won't take you more than 15 minutes. Find the ingredient list on the link below and the tutorials and get in the kitchen.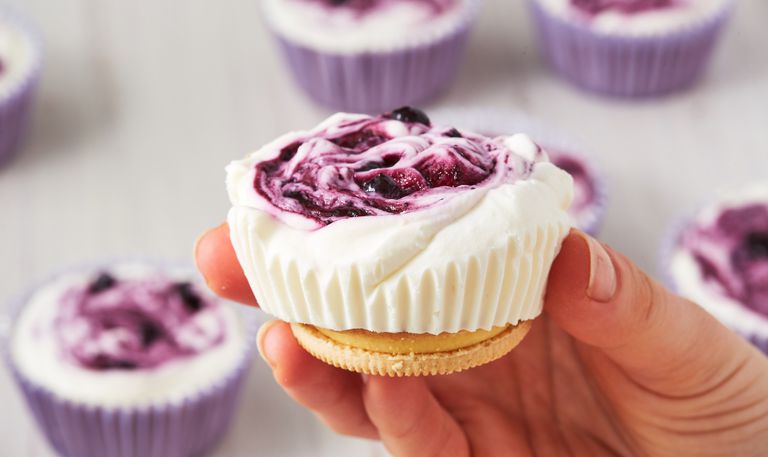 Piña Colada Cheesecake Bars
These pina colada cheesecake bars will get you longing for the beach for sure. Well, the ingredient list is a bit long but it's all worth it. The prep time is 20 minutes and they will need to sit in the fridge for 4 more hours. Before you serve it top the pieces with some cherries! Yum, yum!