If there's one thing in life that's guaranteed to get you hyped, it's going on vacation.
Travel affords you the ultimate freedom where you can break out of your shell, immerse yourself in a new culture and try lifechanging activities – all of which will help you to become a wiser and more rounded individual.
But what happens when your trip comes to an end, you get back home to Miami and boring and predictable life duties resume?
Post-travel blues are a common problem for avid explorers, so we've put together this list of seven savvy tips guaranteed to help you adapt to life back in Miami.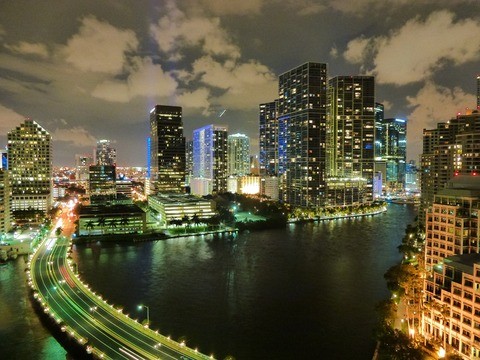 Take off extra time
Nothing says back to reality like a sudden to your stressful workplace or place of study before you've even had time to unpack. So if you can, consider booking off some extra time so you can have a couple of days at home to unwind and recharge before you get back to the grind. It'll still suck when you return to the office, but at least you'll be well-rested.
Explore Miami
Travel doesn't have to mean hopping on a plane and heading to some exotic distant land. In fact, in a city as cool as Miami, there's plenty to see and do right on your doorstep, like meeting exotic creatures at Jungle Island or grabbing a cocktail at the Sugar rooftop bar. So when you return to Miami, fight off those post-vacay blues with a fun-filled itinerary that allows you to explore all corners of the city.
Catch-up with friends
In-between all of those amazing travel moments will probably be instances of homesickness – where you missed your bestie's jokes or your Mum's cooking. So rather than sit sulking when you get back to Miami, arrange to meetup with some friends and family. You'll have a great time entertaining them with your epic travel tales and being home won't feel quite so bad.
Book valet parking
Booking valet parking brings benefits before, during and after your travels end. Simply drop your car off in the valet area at the airport and a member of staff will drive it to a secure parking spot, so you can enjoy your vacation, knowing your car is safe. Then, when you return, your car will ready and waiting at the pick-up point. You can book valet parking for Miami Airport on Looking4.com.
Book you next trip
The world is a big place, so when one adventure comes to an end, it's time to start looking for a new one. Planning your next trip helps counteract those pesky post-travel blues by giving you something exciting to focus on in coming months, meaning you'll barely have time to be bored. If you're unsure where to go next, you can research travel destinations on Skyscanner.
With these five top tips in your life you'll be able to keep those fabulous vacay vibes flowing when you touch down in Miami.
That's our list! Share your fave post-travel tips in the comments section.