Designing and constructing your outdoor living space is a fun and daunting task. Besides, it is one of the best investments homeowners can make. No matter the size, a well-designed outdoor area can serve as an extension of your main house and offer you a private sanctuary where you can unwind, kick back, and relax after a long day of work and exhaustion. As much as it sounds exciting to have such a place at your house, designing one can be a little challenging if you do not know how to take on the project. You need to know a few things when creating a space for yourself. I have mentioned a few things to help you complete the project successfully in this article. To learn more about them, keep reading!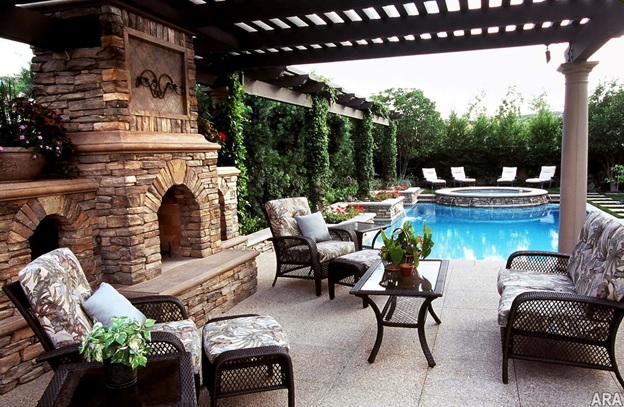 Define the Purpose
First, when planning to add an outdoor area to your house, you need to know how you will use the space. You need to ask yourself whether you want to host parties or just have a place to kick back, relax, and have family time with kids. Your answer will determine the design, features, and amenities you want to add to your outdoor area. For instance, if you love to entertain guests, you might want to install a grill station and an outdoor kitchen. If not, you can have a simple space with a play area to enjoy with your family. In addition to this, make sure your outdoor space should be logically and functionally connected to your main house. If you need advice from a professional, you can contact patio pavers San Diego to assess your area.
Level of Comfort
Comfort is key! For an outdoor space to be practical, it has to be comfortable. You could be spending thousands of dollars on constructing your patio, but it is not worth the investment if it does not offer warmth and coziness. For this, there are a few things you need to consider. For example, how will you protect people from cold and sun? Are you planning to install a fireplace to counter the chilly nights? Do you have enough sitting space for everyone to relax and get cozy? If not, you will need to add stunning furniture that offers durability in this weather. I suggest adding teak wood furniture. Its top quality teak is durable, has natural oils that keep insects and pests away, and is water and weather-resistant.
Measurement of the Area
Before you move forward with the construction project, ensure you are well aware of the area you are working with. Knowing the accurate measurement of the area will help you plan the design and layout and avoid expensive mistakes later. You do not want to spend much money on fixtures, furniture, and other things only to find they do not fit in the area, leaving you with unwanted things.
Set Your Budget
Now that you know the space's purpose and the exact measurements, you need to figure out the amount of money you are investing in this project. You must already have a solid estimate of the furniture you want to buy, the lighting you want to install, and more. However, before you set your eyes on a specific design and theme, decide on a budget. In budgeting, make sure you have materials, labor, design, and other expenses covered. To make things easier, make a list of everything you want in your outdoor project. Be realistic and prepared to spend top dollar for items such as an outdoor kitchen and in-ground swimming pools.
Maintenance
Like other parts of your house, your outdoor area needs repairs and maintenance. However, the design, landscaping, and furniture will determine the number of repairs, and materials used to construct the area. If you do not want to spend yearly upkeep costs, consider using low-maintenance materials for your outdoor area such as composite wood. As for outdoor options, you have metal, teak, and cedar to choose from.