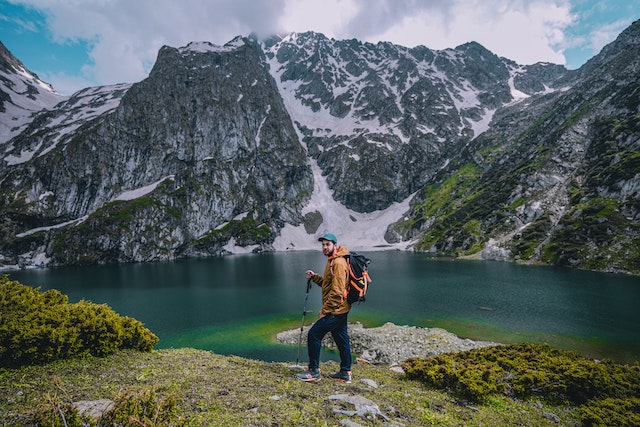 Are you looking for the perfect getaway to the mountains? Sited at the center of the Great Smoky Mountains National Park of Tennessee, Gatlinburg is the best vacation destination for anybody planning a trip to the south. But what makes this town extraordinary? This quaint mountain town has a population of less than 6000. However, you'll never know that by the number of tourists that keeps this town busy throughout the year.
Additionally, Gatlinburg looks gorgeous in all seasons. For instance, in winter, you can enjoy skiing and snow tubing while having fun on water rides and alpine slides in summer. One of the most brilliant things about this town is that you can experience scenic views everywhere, from Gatlinburg Skylift Park to Ober Gatlinburg. With live theater shows, cider breweries and moonshine distilleries, shopping centers, and haunted houses, there's something for everybody in this beautiful town.
Wondering about what you should do during your trip to Gatlinburg? Here are some fun and exciting things to do in Gatlinburg.
Have Fun at Anakeesta
You might have heard people saying that Anakeesta is a must-visit during a vacation to Gatlinburg. But why should you visit Anakeesta? This adventurous place allows you to walk in the trees on its famous Treetop Skywalk. You can walk 800 feet among the treetops to see the entire town from an eagle's eye view in the trees. Additionally, you can also indulge in delicious dining! Eateries at Anakeesta serve something for everybody, from steaks at the cliff top to BBQ at the Smokehouse.
Another amazing thing about this attraction is that it's quite affordable! Moreover, you can also get great amazing discounts on Anakeesta tickets. For instance, you can look for combo packages that include admission to other unique attractions like Ober Gatlinburg.
Visit The Gatlinburg Skylift Park
If you're vacationing in Gatlinburg, one place you wouldn't want to miss is Gatlinburg Skylift Park. So, what should you do at Skylift Park? If you want to experience the extraordinary sights while getting your steps in, visit the Sky Trail. This track is one of the latest additions to the park and adds a lot of excitement to the mix.
Besides that, you can refill your tanks with a quick break at the snack bar. Trust us; they have some of the most delicious food items, including wraps and pizzas. After eating, you can get ice cream treats of all types.
Remember, a visit to this park is only complete with walking on the Skybridge. This bridge crosses over the hill about 160 feet below the center, setting you high in the air after every step. Moreover, don't forget to look through the gift shops on the first floor. While your kids might want to take home Smoky Mountain-themed toys and clothes, you can check the Skylift Park-based items.
Discover the Hollywood Star Cars Museum
Among the most amazing things to do in Gatlinburg is to visit the Hollywood Star Cars Museum. If you're a fan of retro movies and television shows, you'll love discovering the museum. It's filled with retro trucks and cars seen in some famous films and shows from years ago. Besides showcasing cars from historical movies, this museum also contains cars driven by famous personalities. For instance, you can find one of Elvis Presley's cars in this museum.
Besides that, this museum is perfect for people of all age groups. There are vehicles from all generations that people will remember seeing during their life, keeping everyone in the group busy. Not just that, if there's a car you love, you can also pay for a souvenir picture with you inside the car and take it back home!
Explore The Great Smoky Mountains
You might already know that The Great Smoky Mountains National Park is the most famous park in America, and it's easy to figure out why. This national park is home to about 70 species of mammals, over 300 varieties of birds, and more than 70 types of reptiles. Some of the most common animals you can see while exploring the Great Smoky Mountains include black bears, birds, and white-tailed deer.
But that's not all! This national park also includes more than 800 miles of trails. This allows you to explore the mountains on foot and see the scenic views of the mountains up close. One of the best parts about hiking trails in this national park is that there are tracks for every skill level. Whether you're searching for a challenging adventure or an easy hike with the family, there is a hiking trail available for everyone.
Besides taking in all the gorgeous views, this park also offers exciting activities like rafting. You can also try their rock climbing wall and ropes courses. Not just that, there's also a play area for children to enjoy, ensuring everyone in your family is having fun.
Stop at the Sugarland's Distillery
Do you want to taste various moonshine flavors and learn how distilleries make alcohol? One of the best places in Gatlinburg is Sugarland's Distillery. This distillery allows you to taste some of its flavors. But to taste moonshine here, you'll have to pay a tasting fee of about $5-$10. Besides tasting, you can also tour and go to different workshops. The head distiller highlights how to grind the corn, while on the blended cocktail tour, you can tour the stillhouse.
But that's not all! Sur gland Distillery hosts a lot of events during the year. Some of the most famous events include:
Silent auctions
Meeting famous distillers
Enjoying live music on the deck with a drink
Thrill Yourself at Gatlin's Mountain Coaster
Undoubtedly, riding the Alpine Mountain Coaster is one of the most amazing things to do in Gatlinburg. On the Mountain Coaster, you can control the speed. For instance, if you want a relaxing and pleasant ride, you set a reasonable speed. Whereas if you're looking for a thrilling ride experience, you can reach speeds up to 30 miles per hour. All you have to do is push the handle forward to increase the speed and push it back to slow down.
Moreover, the Alpine Mountain Coaster allows you to ride double or single as you pass through the mountains. Remember, if you're bringing your children, they must be at least 3 and 36″ tall to ride with a 16 year or an older individual.
Final Thoughts
Are you unsure about what you should do during your trip to Gatlinburg? Don't worry; we've got you covered. Look at the fun things mentioned above and select the ones you and your family will enjoy the most.