Dropshipping is an excellent way of starting an e-commerce business that doesn't require a huge inventory investment. Over the last couple of years, the popularity of dropshipping has surged. According to research, in 2016, about 23% of online sales were met through dropshipping services. Besides, almost 33% of online stores are using dropshipping as their primary fulfillment model.
Dropshipping clothing is a hands-off business approach with profitable returns – when done right. While the clothing market is vast, there's also a ton of online clothing sale outlets at any given moment. Faced with such stiff competition, your apparel dropshipping business must set itself apart from the crowd.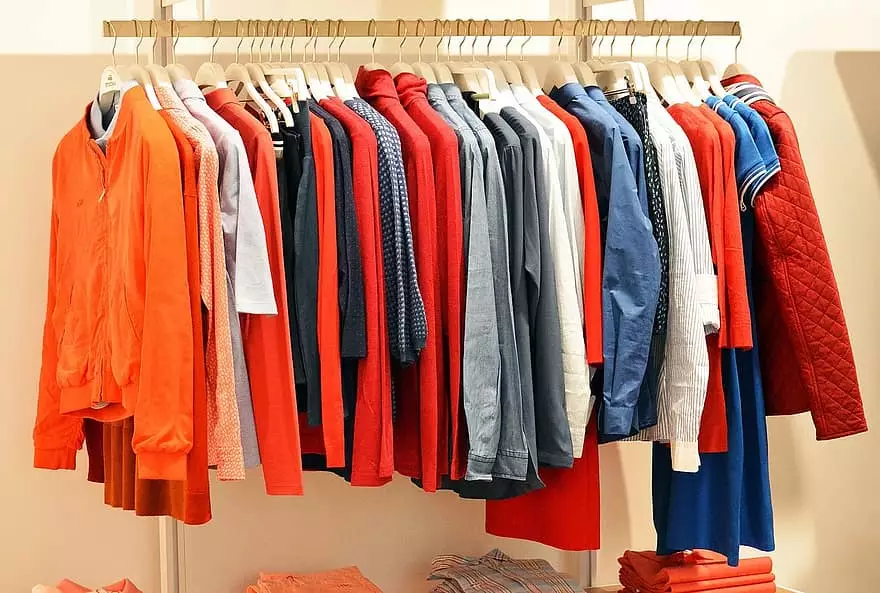 Here are eight tips on how to dropship clothes successfully.
Choose your products.
To give your apparel business a better chance of success when you dropship, concentrate on a narrower, specific category of clothing. Else, you'll only be selling a bunch of random clothing items that aren't connected. Although it's not easy to monetize, optimize, and promote such stores, it's a must if you want success.
For example, assume you've decided to dedicate your store to denim wear, or velvet clothing, or clothes made using 100% cotton, or silk apparel and associated accessories. In this case, you have a clear niche of your dropship store. Therefore, it will be much easier to find suitable, relevant items and promote your business. However, don't make your theme too narrow.
Perform competition research.
Remember that you'll compete against other dropshipping businesses and large retail outlets such as Amazon or Walmart. This is one area where many potential dropshippers get it wrong. They look for a product with little or no competition. That, however, is an indication that demand isn't high for that particular product.
There are numerous reasons why a specific product might lack a lot of competition. This may include high shipping costs, manufacturing and supplier issues, or poor profit margins. Go for a clothing line with much competition, as this is a sign that demand is high, and the business model is also sustainable.
Choose your dropshipping supplier.
Dropshipping suppliers are essential to dropshipping businesses, whether online or brick and mortar stores. Without them, dropshipping firms can't sustain themselves because they can't access the products they need. That's why it becomes crucial to find https://thrivescreenprinting.com/apparel-fulfillment-services/ to help your dropshipping business to succeed.
After deciding on your products, research which dropshipping apparel suppliers are available, which one meets your needs best. Depending on the product niche, you may need to choose between an overseas or local supplier. When choosing, dive deep into how they source their raw material, service potential, and delivery times.
Choose your target market.
The most challenging task so far may be choosing a target market as there are several possible categories in clothing. Options include sportswear, kids clothing, casual wear, plus size clothes, designer wear, and party wear, among others. Pick a product range that won't give you problems while selling.
Talking about the specific niches – you may decide to go for lingerie, jumpsuits, bodysuits, intimate wear, loungewear, etc. Plus size clothing has enormous potential but whatever you choose, do it wisely. Coping up with this type of business takes patience, courage, and enthusiasm. Go for a niche that you're passionate about, something that interests you the most.
Build your e-commerce website.
The fastest and easiest way of launching a website that supports the dropshipping model is through an easy-to-use e-commerce platform. With a platform like Shopify, you don't have to be a tech guru. Such a platform comes with plenty of apps designed to help you increase sales.
Even if you've set aside some money that would facilitate hiring a professional web design and development firm to create a custom solution for your business, it's more prudent to use one of the plug-and-play readily available options, particularly in the beginning. Once your apparel business is established, and revenues begin flowing, you may explore extra website customization.
Develop a marketing strategy.
A popular and least expensive way of reaching existing and potential customers is through social media. Pinterest, Facebook, and Instagram are sites that allow you to showcase your clothing products. These sites also encourage customer reviews, comments, and sharing. You can also use social media sites for advertising sales, specials, and upcoming events.
You may also want to consider email marketing, an effortless way of sending special offers directly to your customers' inboxes. Using automated email marketing solutions is even better as it helps you reach a large number of people with minimal effort.
Go mobile.
People love shopping for clothes online, particularly when they can easily access them on user-friendly websites. However, since it's impossible to access desktops or laptops 24/7 or carry them along all day, people like exploring the websites on the go using their smartphones.
Avail this opportunity to your customers, old and new, by going mobile. Make your site mobile-responsive, and if possible, create a mobile application. It will save your potential customers time as the desktop-based websites are too demanding and challenging to browse on mobile phones.
Decide on pricing.
When setting your product prices, there are several factors to consider. Factor in all the fees associated with selling, so that the total cost of goods sold gives you a margin of profit. Other areas include dropshipping fees, charges by third-party payment processors, and wholesale product cost.
For you to get success with https://thrivescreenprinting.com/apparel-fulfillment-services/, you must price your products suitably. If your prices are set too high, then potential customers may seek products elsewhere. Always consider what the competition is charging for similar clothing items.
Conclusion
Dropshipping is still a very profitable business in 2020. There's enough demand for apparel in today's market to run a successful and profitable clothing business. Dropshipping makes it less costly and easy for e-commerce sellers. You only need to have the right approach and ensure you meet the expectations of your customers. With the above tips, such as working with reputable suppliers and selling quality products, your business will be successful.