Eggs are one of the most rich with protein foods, and all nutrition recommend including it in your daily diet. Boiled, fried, baked… eggs are delicious and can e easily combined with other foods, such as cheese or ham, or vegetables. In this post we are presenting you some inspiring recipes to cook eggs in different ways we are sure you will adore. Try them all, and welcome the healthy food in your life.
1.Fast Easy Healthy Breakfast
To prepare this easy protein rich breakfast you need one pepper, egg, oil, salt and pepper. Cut the pepper into pieces in a circle. Beat the egg in a bowl. Fry in a pan until the eggs are fried.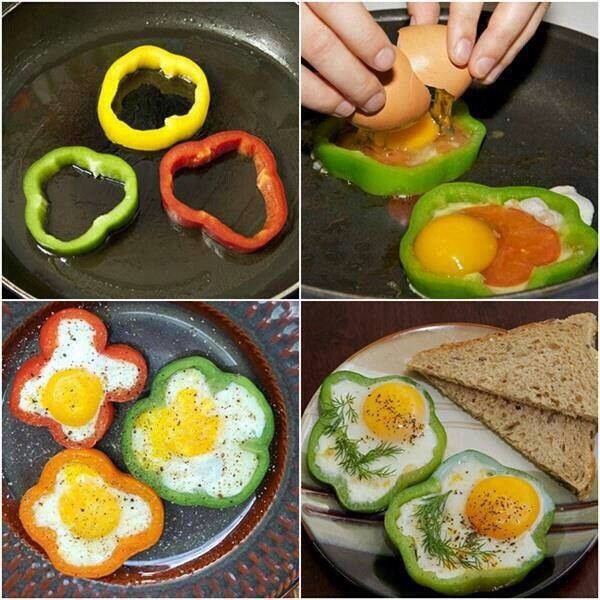 source
2. Egg in a Hole with Broiled Tomatoes
You need 4 medium tomatoes, 1 tbsp. olive oil, Kosher salt and black pepper, 2 tbsp. grated Parmesan, 4 slice whole-grain bread, 4 large eggs. Arrange the pieces of bread on a baking tray. Mix the eggs in a bowl. Pour over the bread. Season with salt and pepper. Bake for about 15 minutes. Sprinkle with Parmesan.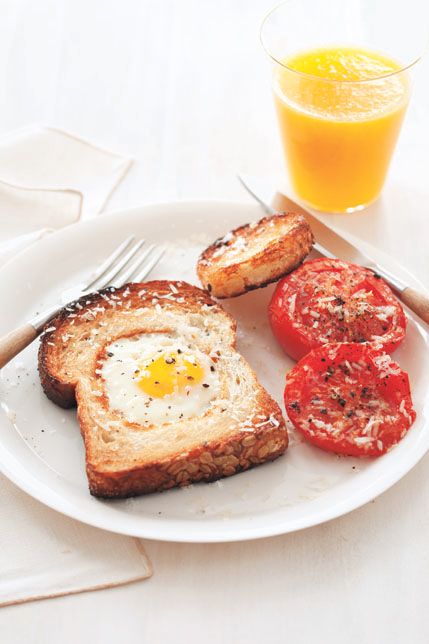 source
3. Bacon and Egg Cups
You need 12 slice whole wheat bread, 12 large eggs, 3/4 c. shredded Cheddar cheese, 4 slice precooked bacon, Salt and freshly ground pepper, Chopped chives. Preheat the oven. Put butter in a muffin tin. Press each slice of bread into the bottom of the muffin tin. Bake for about 5 minutes. Then crack one egg in each cup. Grate cheese, bacon and season with salt and pepper. Bake for about 15 minutes.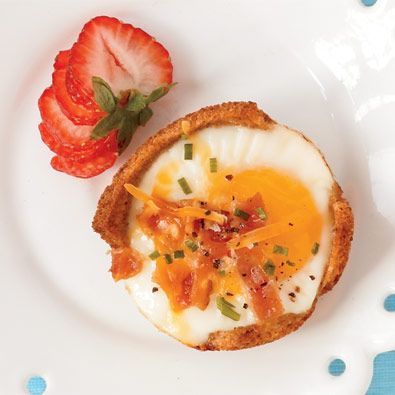 source
4. Sunny-Side-Up Pizza
Take Cornmeal, for the baking sheet, Flour, for the surface, 1 lb. pizza dough, thawed if frozen, 1 tbsp. Dijon mustard, 4 oz. Gruyère, coarsely grated (about 1 cup), 4 oz. thinly sliced deli ham, 1 bunch spinach, thick stems discarded, 4 large eggs, Green salad, for serving. Heat the oven. Shape the finished pizza dough. Put the baking tray. Moisten it with mustard. Arrange with ham, spinach and cheese. Finally, add the beaten eggs. Bake for about 15 minutes.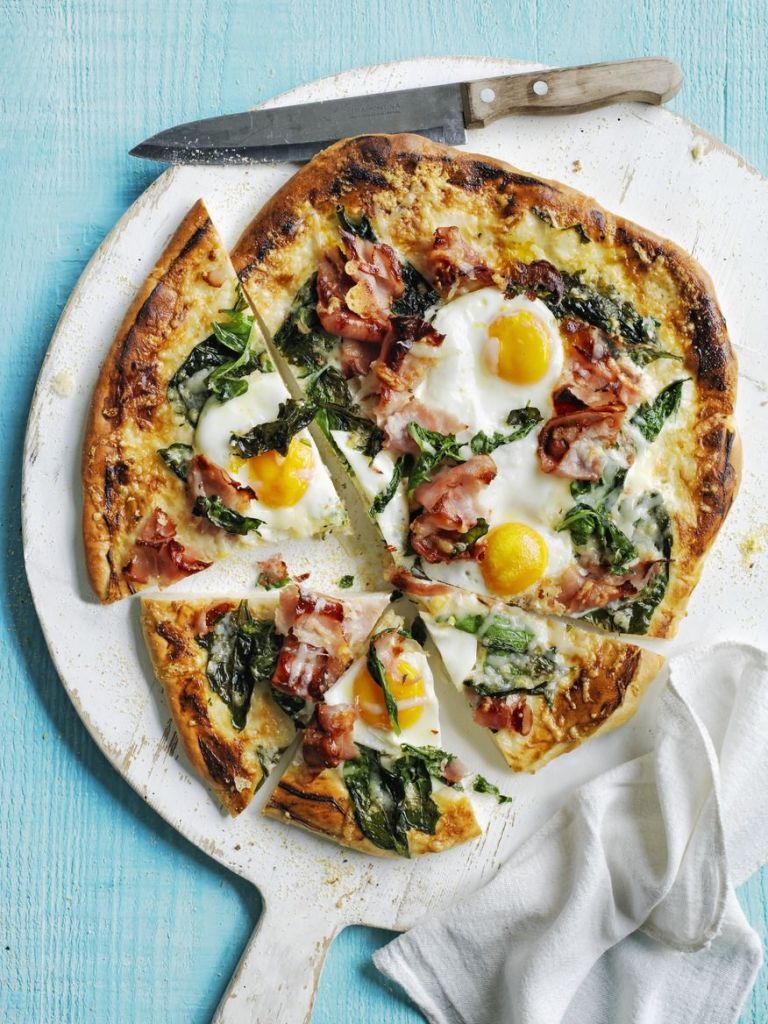 source
5. Open-Faced Egg and Tomato Sandwich
You need 1 whole-wheat English muffin, split and toasted, 2 thick tomato slices, 1 teaspoon vegetable oil, such as safflower, 2 large eggs, 2 thin slices cheddar, Coarse salt and ground pepper. Remove the tomato slices. Beat the eggs in a bowl. Fry them in a pan. Apply them on the tomato and add cheese. Season with salt and pepper.
source