Are you decorating your new kitchen these days? Do you have some doubts about which color to use for the kitchen cabinets? Or the kitchen details and accessories? In order to choose wise ready the meaning of the different colors of kitchens from the article below. We are sure it will help you to make the best choice ever.
Orange kitchen
If you are kind to bold colors, then you can go for an orange kitchen. You don't need to make the whole kitchen orange, but you can go for some orange cabinets for example. You can choose juicy orange to create a modern look, or burnt orange for retro or vintage look. Because of its boldness orange is difficult to be combined with other colors, so the best is to combine it with neutrals, eggplant, bold or dark blue, or simple with black or grey. This way the accent will be given to the orange, as bold colors, and the other color will be used only to create a contrast and make your space be more refined.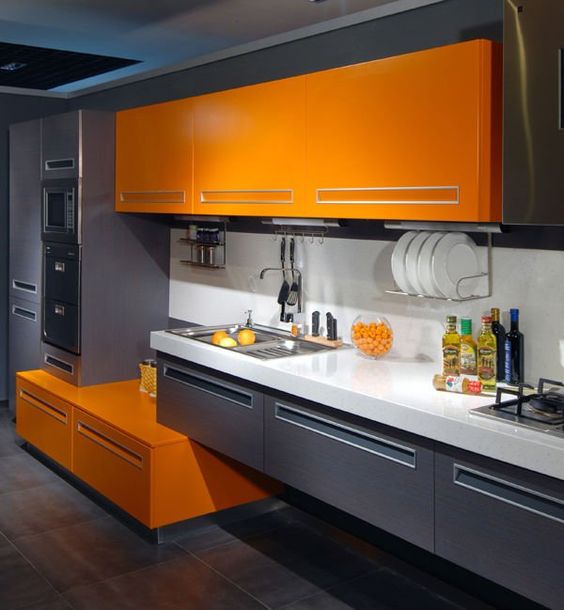 source
Yellow kitchen
Yellow is a color that adds brightness and energy to any space including the kitchen itself.  Adding some yellow details to your kitchen or just choosing to make the whole kitchen in yellow shades will make it a space everyone will want to hang out in.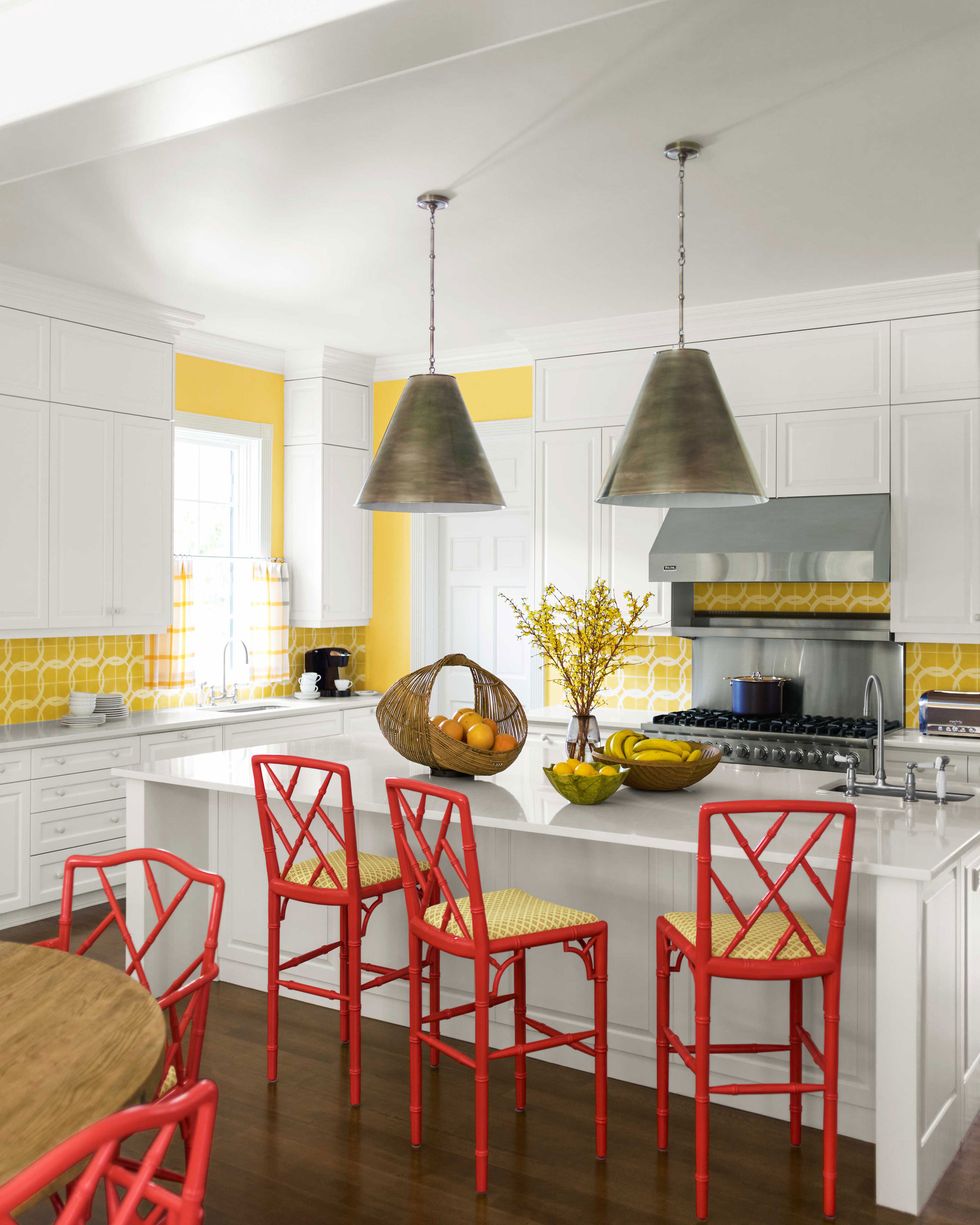 source
Matte black kitchen
One of the biggest trends for the home decorating in the last years that still lasts nowadays are the black kitchen. Black kitchen cabinets are so trendy and more and more new home owners decide to use this trend in their kitchens. If you want a modern kitchen that expires a touch of luxury then black is the best choice for you.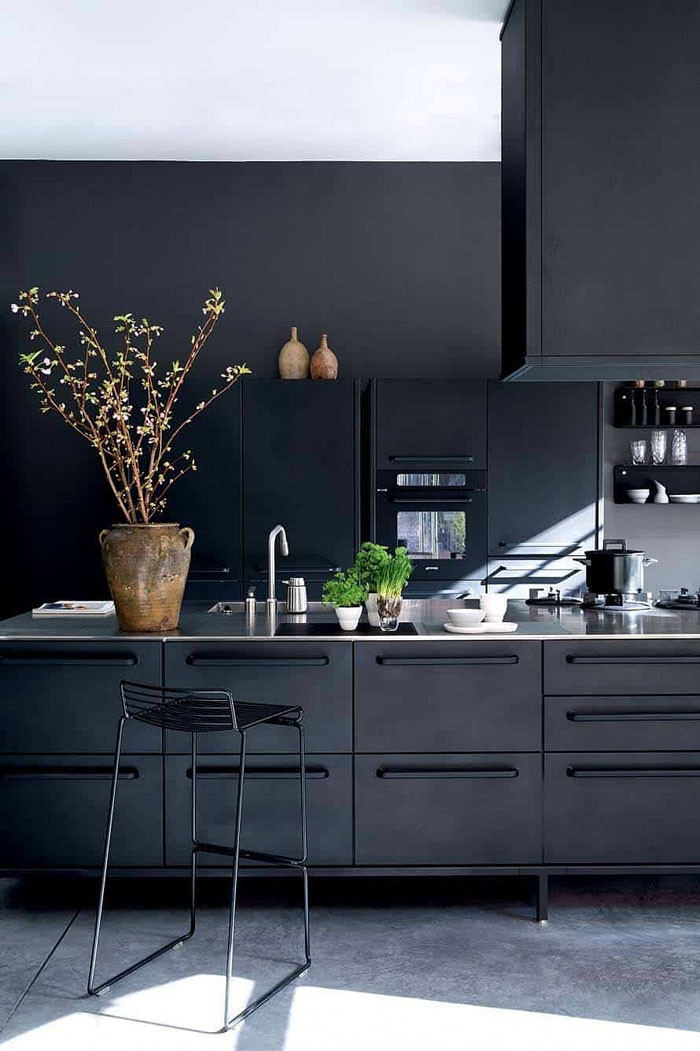 source
Red  kitchen
Red is definitely the color of power, passion and warmth. It represents friendship, joy and hospitality and most kitchen designers use it for their kitchen or dining room, in order to keep the conversation and energy flowing.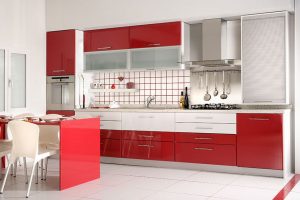 source
Green kitchen
Emerald green is one of the colors that people choose for kitchen cabinets nowadays. People who dare to choose bold colors choose green for their kitchen. Those who don't dare to use so vibrant and bold colors, decide to incorporate them in accessories that way creating stylish and modern home.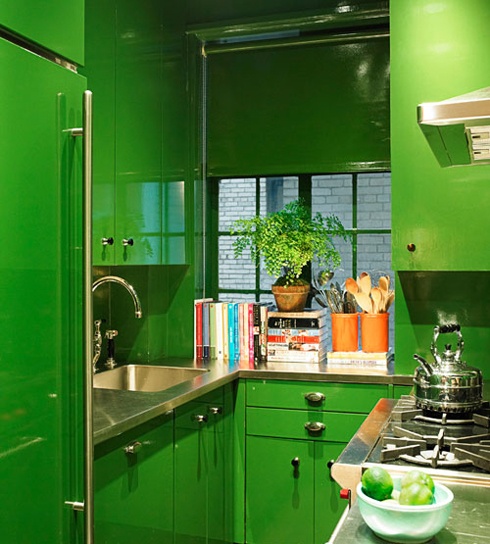 source
Glossy Color-Blocked Kitchen
What about choosing literally all the colors from the colors palette and insert them into your kitchen? Colorful kitchens are being big trend in the last years, and people with colorful minds try to incorporate them into their homes to express their personal style.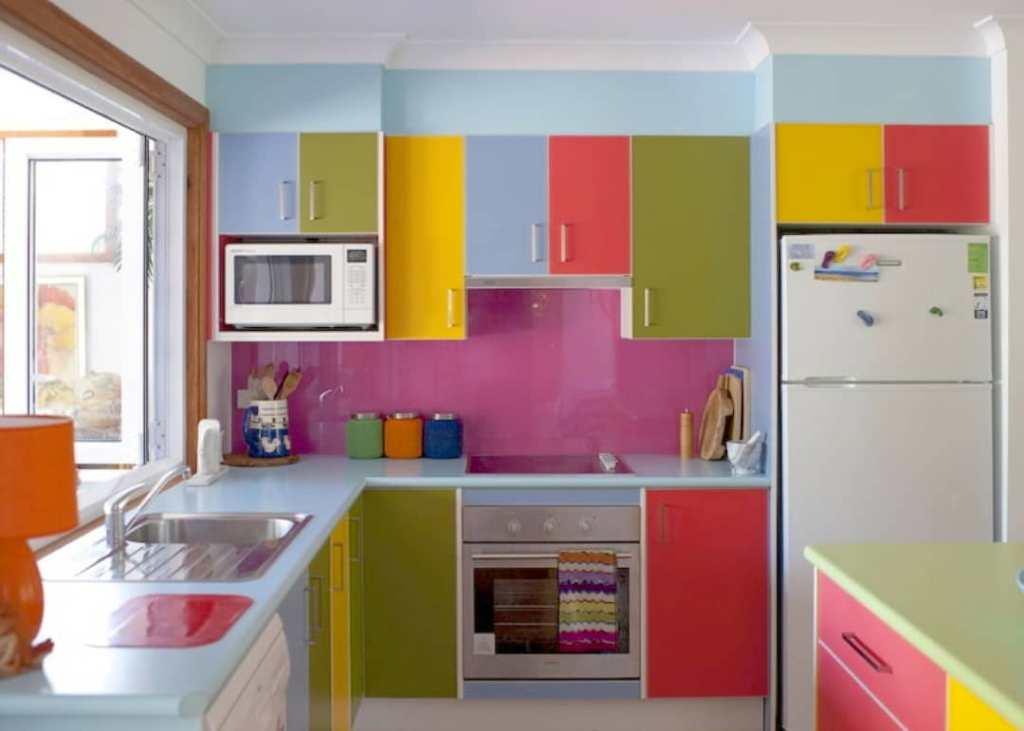 source
Purple kitchen
Purple is one of the most elegant colors, and adds feminine touch to any space it is applied on. Kitchen colored in purple create happy and joyful atmosphere. As one of the royals colors purple make any kitchen look luxurious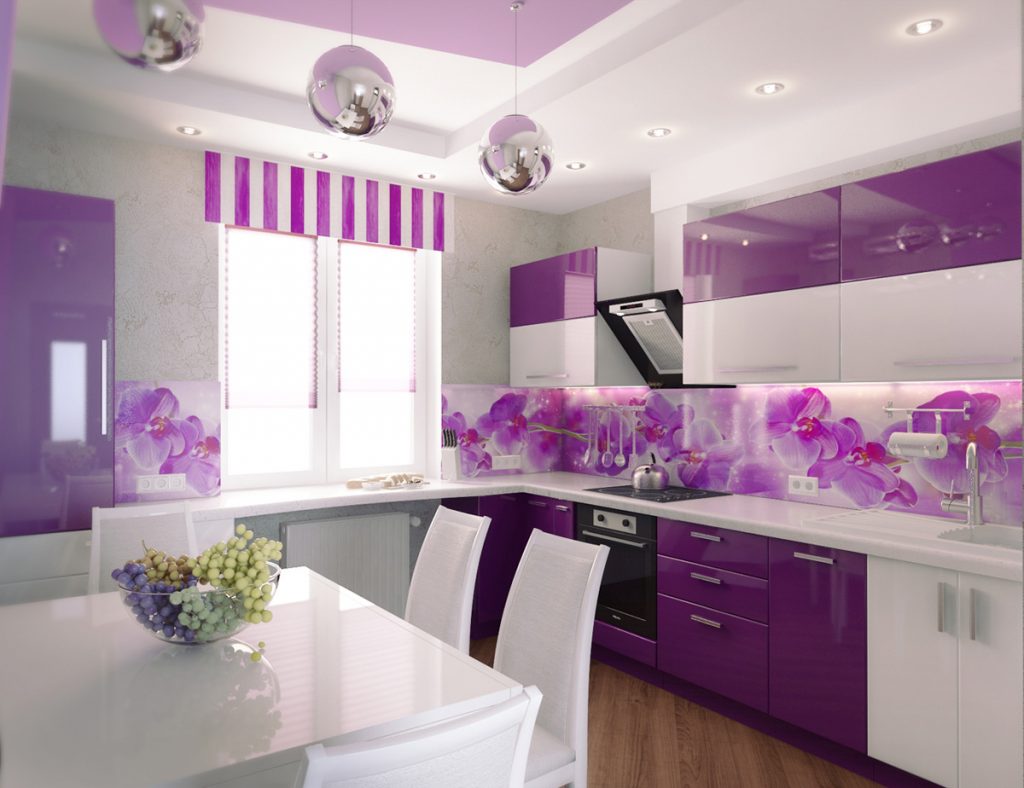 source
Pops of blue
Royal blue is being used as one of the colors of details and accessories because of its peaceful reflection. Combined with white kitchen cabinets the blue details will give your space the royal look you are dreaming of.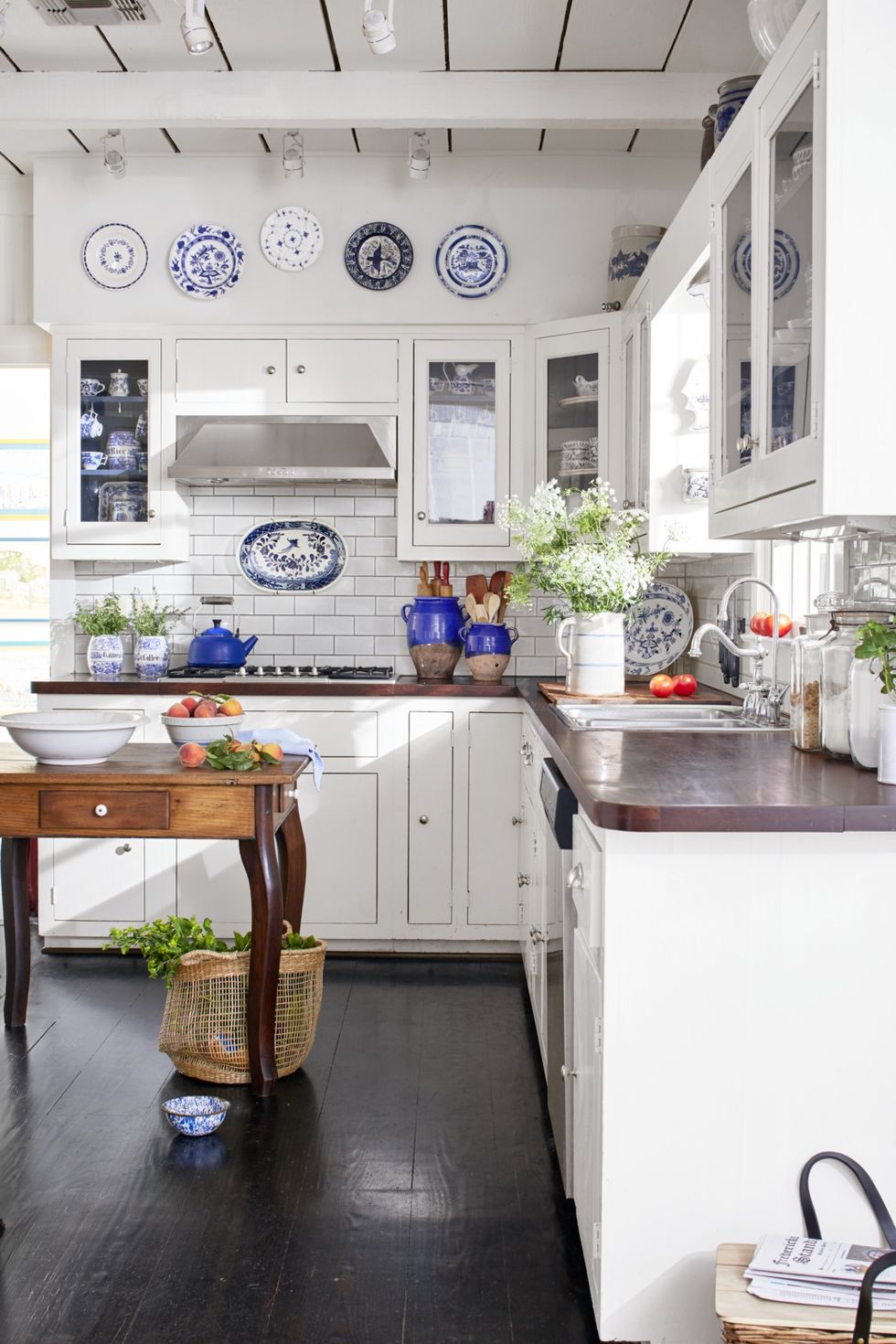 source