Kuala Lumpur, the Malaysian capital, is a multicultural community consisting mainly of Malay, Indian, and Chinese. This combination provides a vibrant setting, and while touring the region, you'll be amazed by the festivities and renowned events observed throughout the year. The cosmopolitan metropolis has a lot to offer, including delicious cuisines, awe-inspiring religious buildings, and other architectural marvels, natural sceneries, among other exciting opportunities to explore. With its two major airports, your travel plans won't be hectic, especially as you can quickly get amazing airfare deals from Cathay Pacific. If you have picked Kuala Lumpur as your next tour destination, here are a few items to include on your itinerary.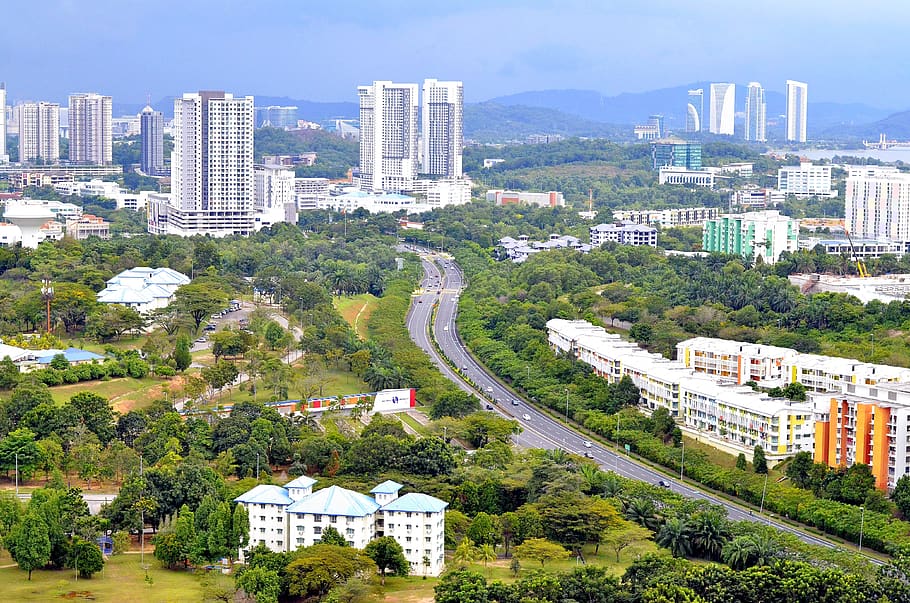 Batu Caves
Getting to Batu Caves is easy as you can catch a train from KL's main train station. Batu Caves are a sacred shrine for the Hindus, dedicated to Lord Murugan. While approaching the caves, you'll be welcomed by the 43-meters tall Murugan statue. The three caves are quite impressive, set inside a stunning limestone hill, but Cathedral Cave is the most sought after. The 91-meters tall cave, characterized by striking stalactite formations, can be accessed after climbing the 272 staircases. Enjoy the amazing rock formations illuminated by peeping sunlight through the breaks, and if you are in for an adventurous tour, take part in exploring the last section of the cave. Get a little dirty and wet twisting and crawling your way in, and in the process, be rewarded by spotting bats and large spiders, among other animals.
Petronas Twin Towers
Petronas Twin Towers is Kuala Lumpur's most recognizable and frequently photographed landmark featuring a mix of Islamic art details and postmodern style. The tower was once the tallest building globally, spanning 88 floors and at the height of over 400M. A sky bridge connects the twin towers on the 41 and 42nd floors, an architectural marvel that attracts many tourists. Apart from the excellent view it provides, the bridge also acts as structural support and a fire escape route. If you are acrophobic, you can admire the building from the adjoining KLCC Park.
Kuala Lumpur Bird Park
The bird park, located in Lake Gardens, houses over 3000 birds belonging to 200 species. The area is divided into four zones; three zones where the birds freely fly in an environment that resembles their natural habitat and visitors can walk among the birds and the fourth zone housing caged birds. The fourth zone is perhaps the most exciting spot, as you can enjoy direct contact with the birds and feed them, including walk-in parrot enclosures and other flightless bird exhibits. You'll also spot a 30-foot high waterfall, and you could also explore the amphitheater offering bird shows and the education area providing guests with birds' information such as endangered species, among other valuable insights.
Kuala Lumpur Tower
KL Tower is the tallest freestanding tower in Southeast Asia and among the world's tallest, spanning over 4oo meters. The tower is primarily used as an Islamic falak observatory, TV communications tower, a viewpoint over the city. Visitors can enjoy an elevated view at 300 meters either at the open-air observation platform or at the revolving restaurant. Check out the SkyBox, a glass-box extending from the Sky Deck, providing an unobstructed view of the city, including under your feet. There are other items to explore as well, including a souvenir shop, aquarium, and an upside-down funhouse museum.
Bukit Bintang
If you are a shopaholic, then this is a must-visit. The popular tourist attraction is the city's entertainment and shopping hotspot. You'll find everything from the malls and tiny shops, a shopping experience you will treasure for a lifetime. Besides shopping, you'll find lots of eateries, from street vendors to sit-down restaurants serving a range of local cuisines. If you are looking for fun nightlife, Bukit Bintang has got you covered, as it comes to life at night, with lots of tourists hanging out around the amazing pubs.
Merdeka Square
Regarded as the heart of Kuala Lumpur, Merdeka Square is also locally known as Independence Square, as it is where the first Malaysian flag flew in 1957 after gaining independence from Great Britain. You'll spot a 100M flagpole that commemorates the event, among other striking buildings, including the National History Museum and Royal Selangor Club. St. Mary's Church, one of Malaysia's oldest churches, is located on Merdeka Square, and you'll also spot a Victoria-era fountain. The Square is mostly grass, and a popular spot for public events, rallies, and the National Day Parade.
KLCC Park
The largest Kuala Lumpur's urban park, at Petronas Twin Towers feet, is an exciting and must-visit destination while touring the region. Creatively designed to foster human and animal coexistence, the park features sculptures, fountains, and rich plant species with over 2000 palm and indigenous flora. The combination, aimed at attracting indigenous and migratory birds, apart from promoting biodiversity, makes the park stand out with the stunning shapes and colors. While exploring the park, check out Lake Symphony, an attractive view featuring a 43 meters long bridge with several fountains. The best time to visit the area is at night when the illuminated Petronas Towers makes the view a lot more exciting as the colors on the background changes. The park also features a children's playground, jogging path, and a wading pool.
Thean Hou Temple
This is one of the largest Chinese temples in Southeast Asia, opened in 1989. The stunning Chinese architecture, combined with four levels of orange-tiled pagodas, gives the temple a sensational feel and look. Thean Hou Temple, honoring the goddess of the sea, is a perfect spot to take photos. The temple has a marriage registration office as well, and thousands opt to get married here, an incredible hack as you get to capture those perfect moments with beautiful photos.
Whether on a solo trip, with family, or friends, Kuala Lumpur is packed with many things. Regardless of your preferences, the region has what you need to make you tick, even if you are hard-to-please individuals.