People always want to have their home looking beautiful and luxurious. They try to furnish their homes with luxurious furniture to make it look and feel modern and functional. In order to have their homes more sophisticated they try to copy the look of the homes of the rich. One way to do it is by inserting a bar in their home. They usually place the bar in their living room or if they have a good garden where to make a garden party, then they usually place it in their gardens and use it when organizing parties. In this post we are sharing with you some creative DIY home bar ideas that you can make on your own and decorate your home with this kind of luxurious part in your home.
Scroll down the page to find out the easiest ways to transform some old furniture into a new and very beautiful bar in which you can keep drinks and glasses to serve your guests. See how you can transform an old cabinet into a home bar. Or, see how you can use old palettes to build your own DIY home bar. Get inspired with all the amazing ideas we have prepared for you in the gallery below and have your own DIY home bar that you and your guests will enjoy together.
DIY Home Bar Ideas
The mini-bar is an invariable attribute of decorating living rooms in respectable villas and hotel rooms. It is often combined with a small refrigerator, disguising it as the main set of furniture. Many keep a small collection of favorite, good alcoholic beverages at home, both for personal use and for the occasion of receiving guests. It is convenient if this collection is kept in a specially designated, beautifully decorated place, which can be proudly shown to friends and guests. If you do not want to buy sometimes quite expensive design in the store, you can make a home bar with your own hands, using only ingenuity, imagination and improvised materials.
1.Have a home bar next to your kitchen using wooden pallets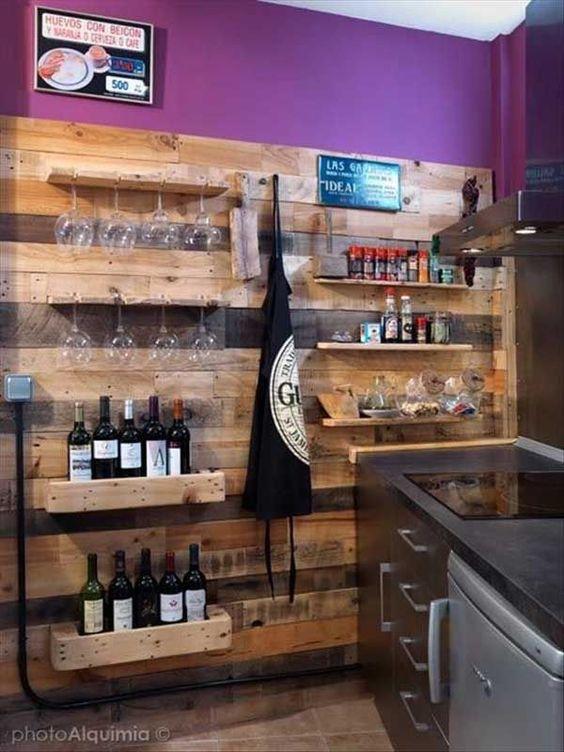 source
2. Transform your old cabinet into a functional home bar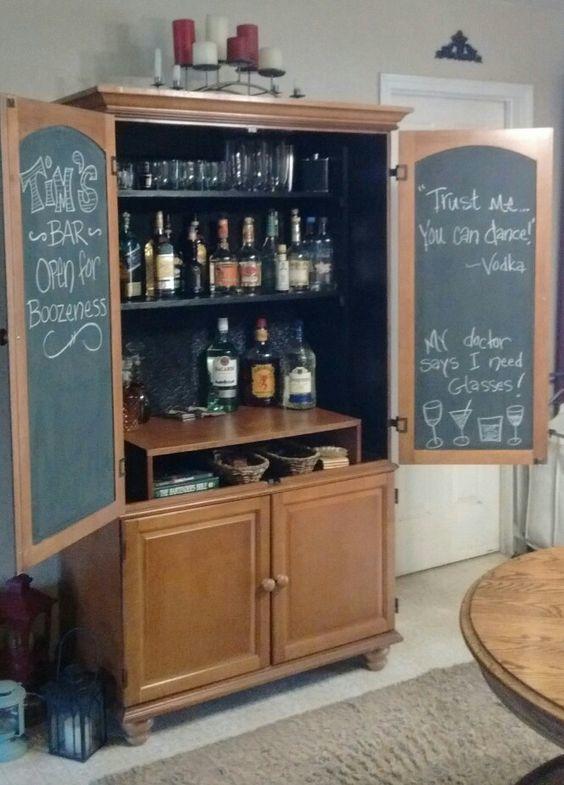 source
3. Share a glass of wine on a simple home bar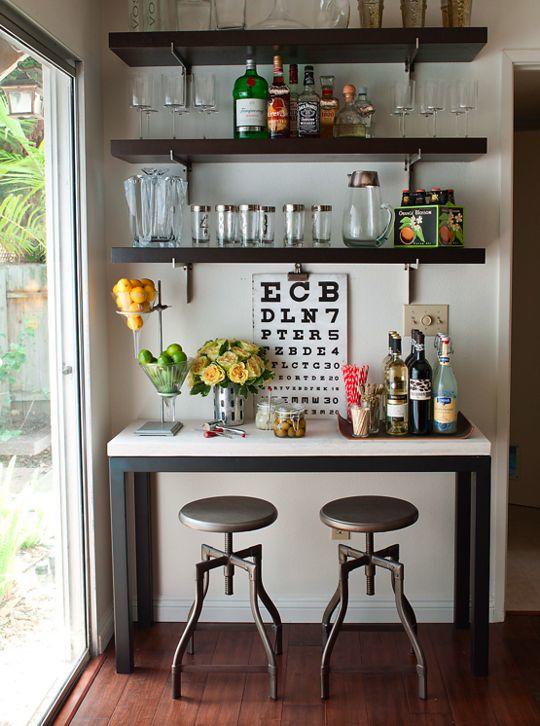 source
4. Old furniture bar idea perfect for a garden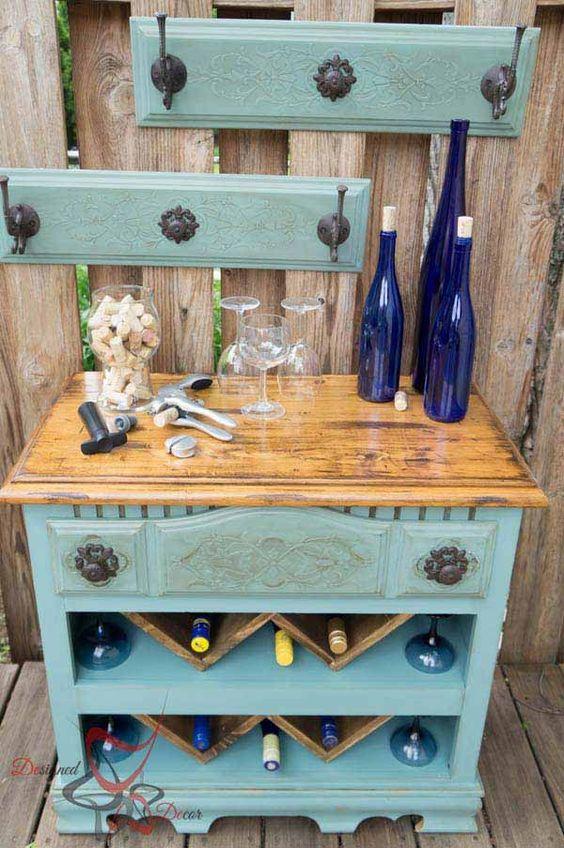 source
5. Blackboard home bar ready to receive artwork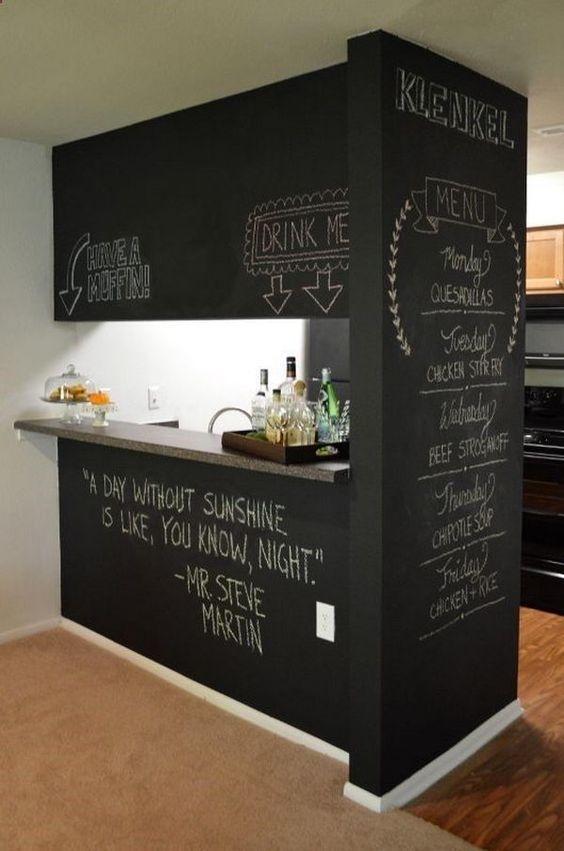 source
6.  Start digging for the old trunks in the attic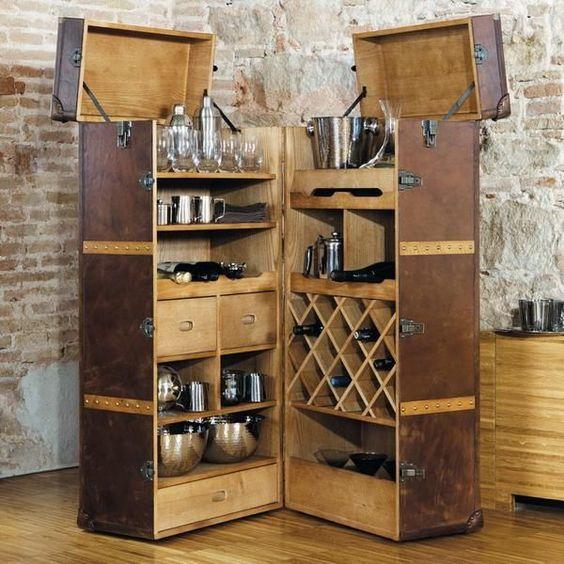 source
7. Turn an old barrel into a mini bar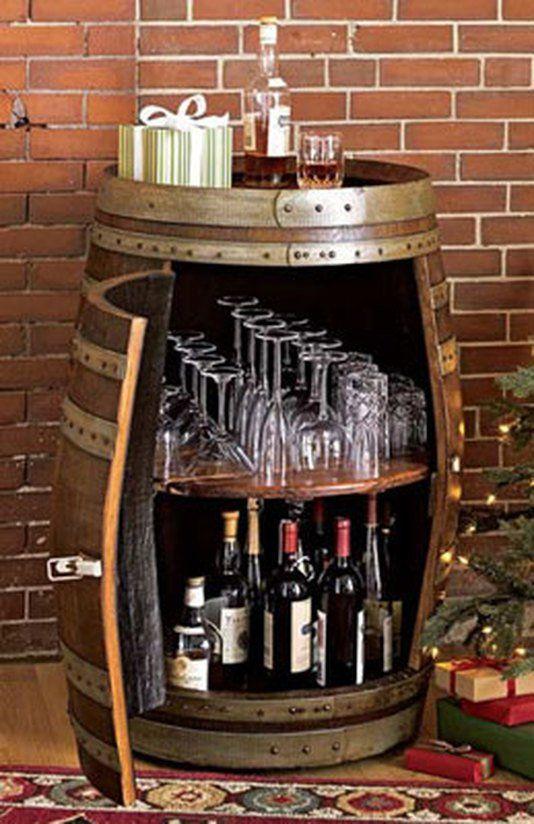 source
8. The perfect lodge home bar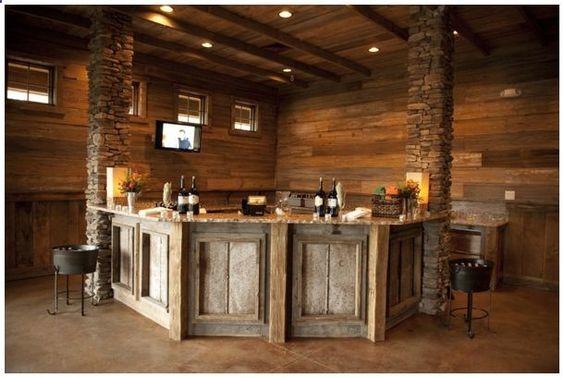 source