Once you get hooked on DIY crafts, there is no going back! These DIY shelves will keep you busy and creative for a while, so check them out if you think that your walls need some attention. It doesn't matter whether you need some extra storage space or a place to display your decorative items, shelves are the perfect solution for all your needs.
They come in lots of designs, so it's best to see more ideas and then pick the right one for your space. Since you are here, you shouldn't miss the Easy-To-Make DIY Shelves That Are Super Easy And Practical and the Awesome Corner Shelves That Are A Real Game Changer. These inspiring ideas will help you a lot in case you are not sure how you would like your shelves to look like and how they will. Now scroll down and see what I have got for you today!
Before choosing a shelf design, you need to consider first the space available and the materials that you are going to use.
Hanging DIY Shelves
The hanging DIY shelves are perfect for you if you are trying to find a way to make your room more playful and vibrant. Usually, these types of shelves don't require a lot of skills, so almost anyone can do them. You are going to need some wood and rope that will hold the shelves. Would you like to have them attached to the wall or the ceiling? The hanging shelves are used as plant holders most of the time, but you can display anything you want. Be creative and explore your possibilities!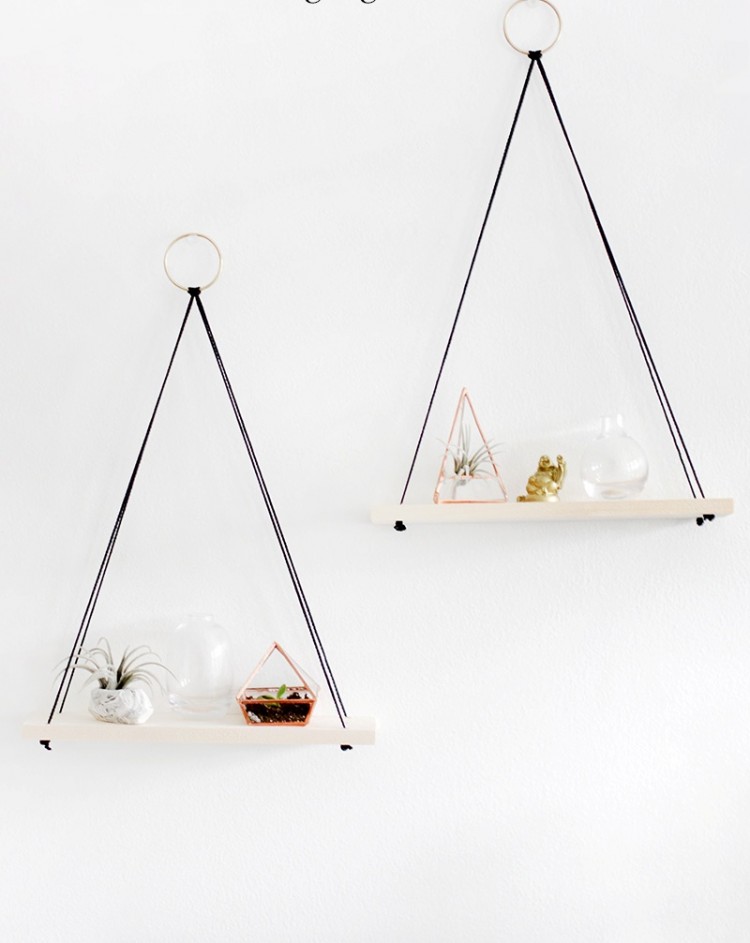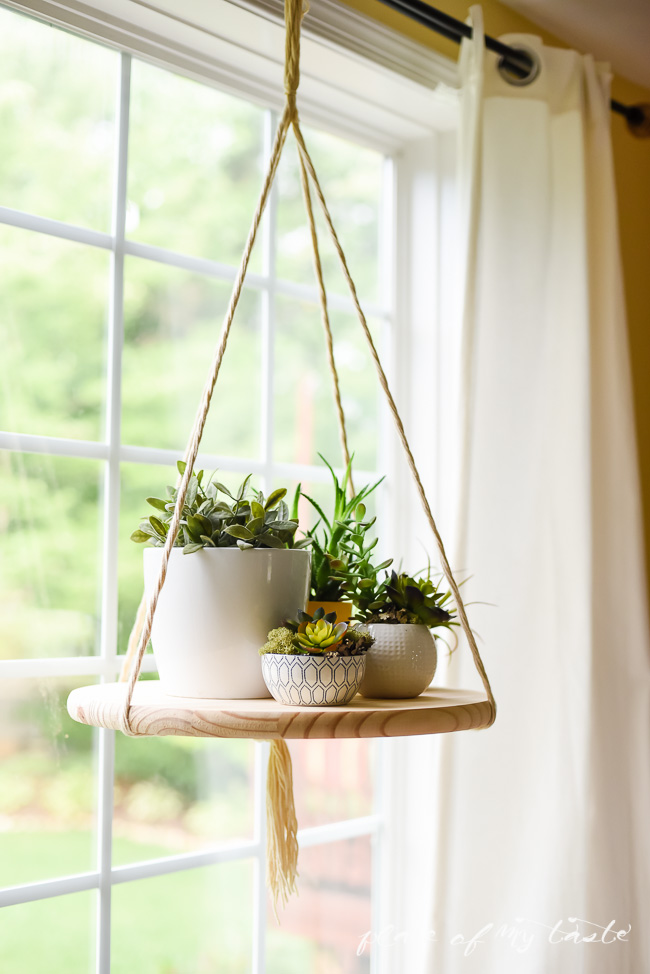 Book Shelves
When we say shelves, the first thing that comes to mind is bookshelves obviously, so this is why this type of shelves deserves a special part in the article. I believe that anyone has a certain amount of books in their home and they deserve to be stored and displayed adequately. Buying shelves can sometimes cost you much more money than making your own one, so considering the designs below is a smart thing to do.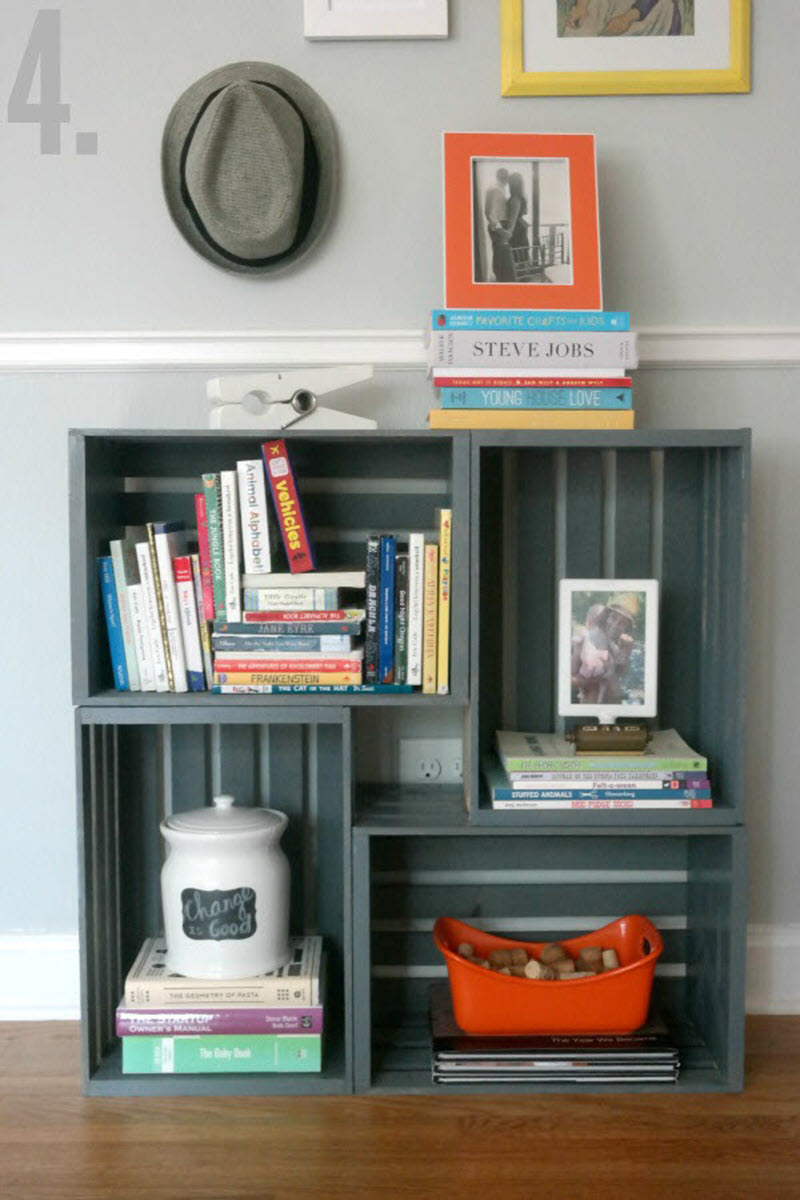 There are designs that can fit even in the tiniest of spaces. Save this one if you are living in a tiny apartment!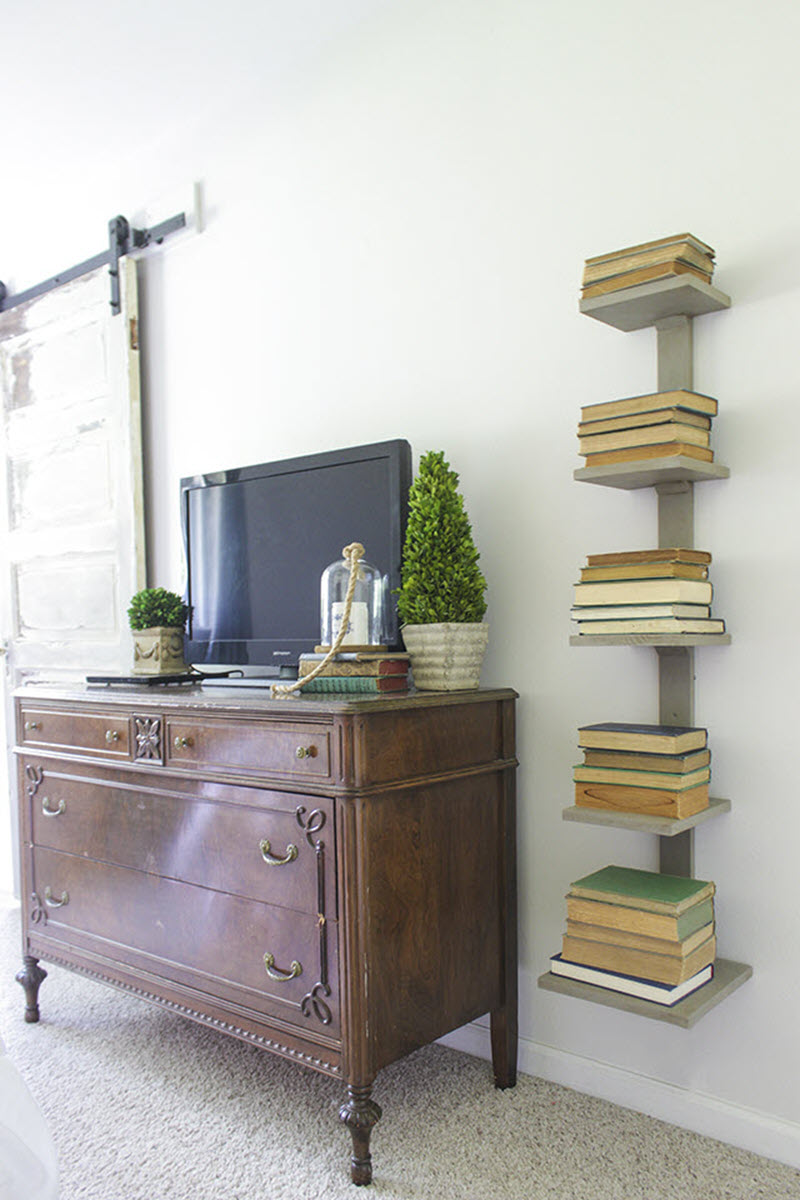 Kids should be engaged with books from an early age, and just buying books is not enough. They should be displayed in a visible and reachable spot, so kids can go, grab the book they want and bring it to you. This house-like shelf is a pretty interesting design that you should definitely take into consideration.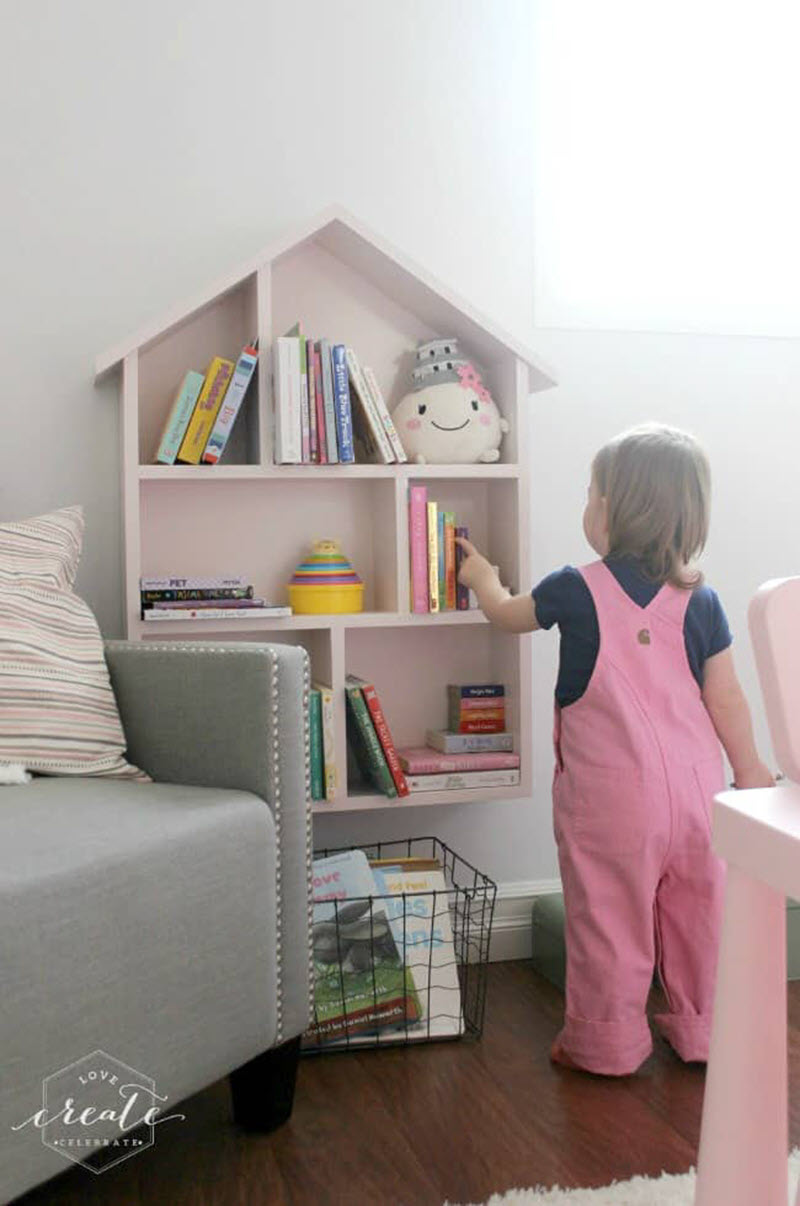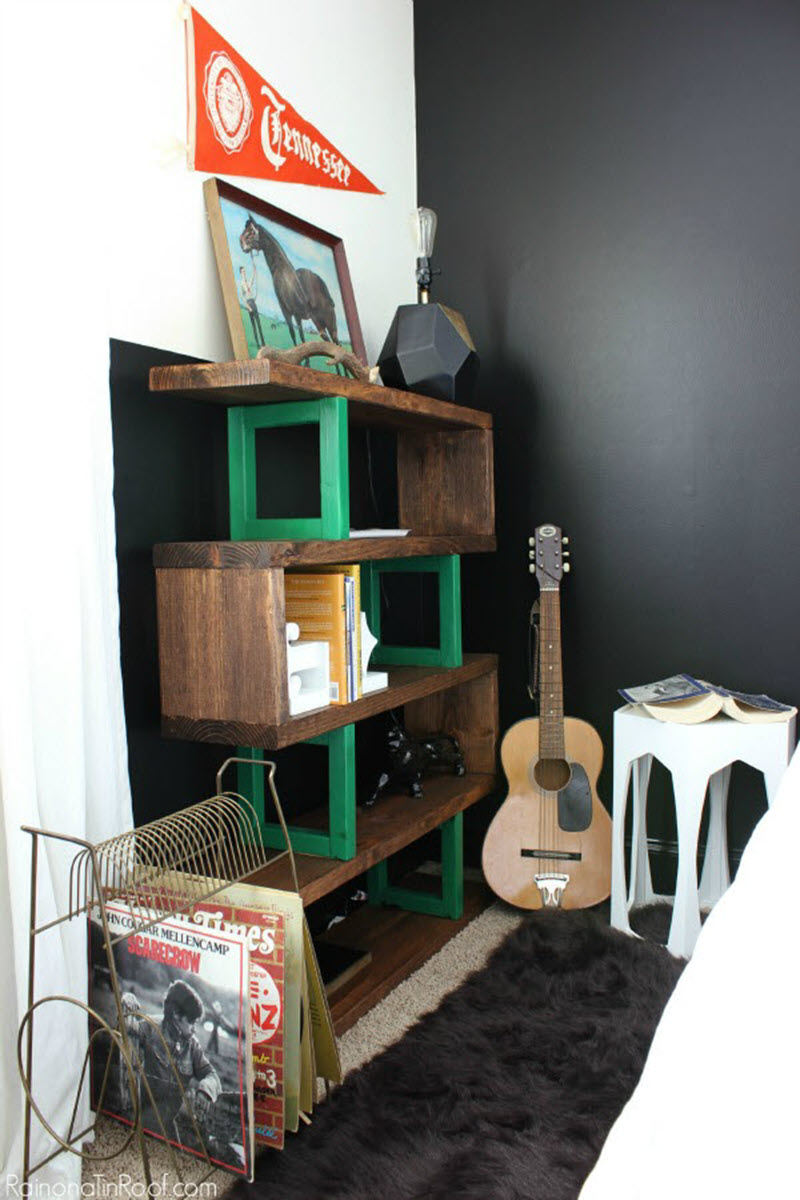 Pegboard DIY Shelves
Pegboards are really popular when it comes to home organization and it's pretty amazing that they can be turned into shelves quickly and easily. Do you have a pegboard in your home and you are looking forward to adding some shelves to it? It's such a cheap change that you can make in your home to refresh your decor and get yourselves some extra shelves storage.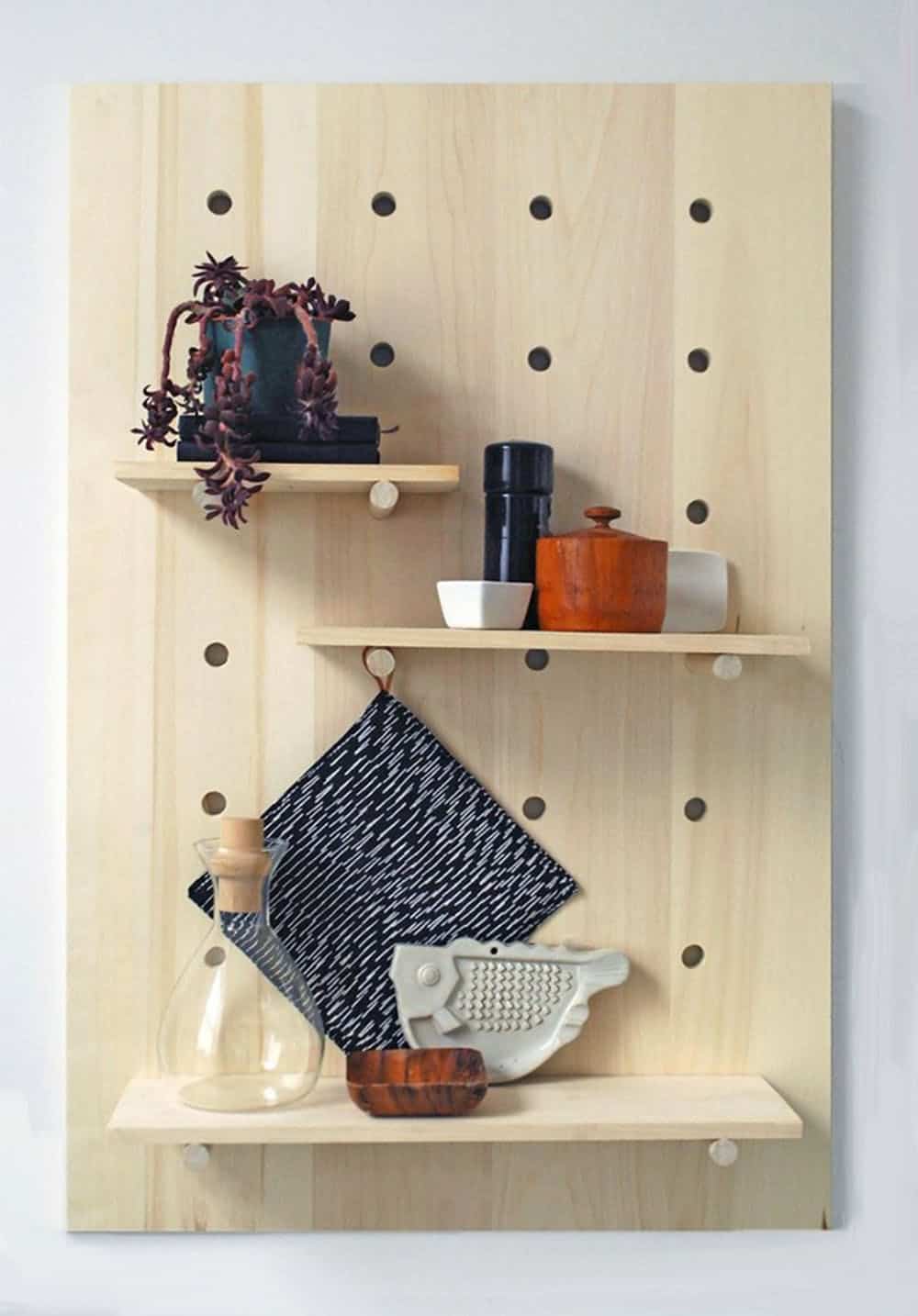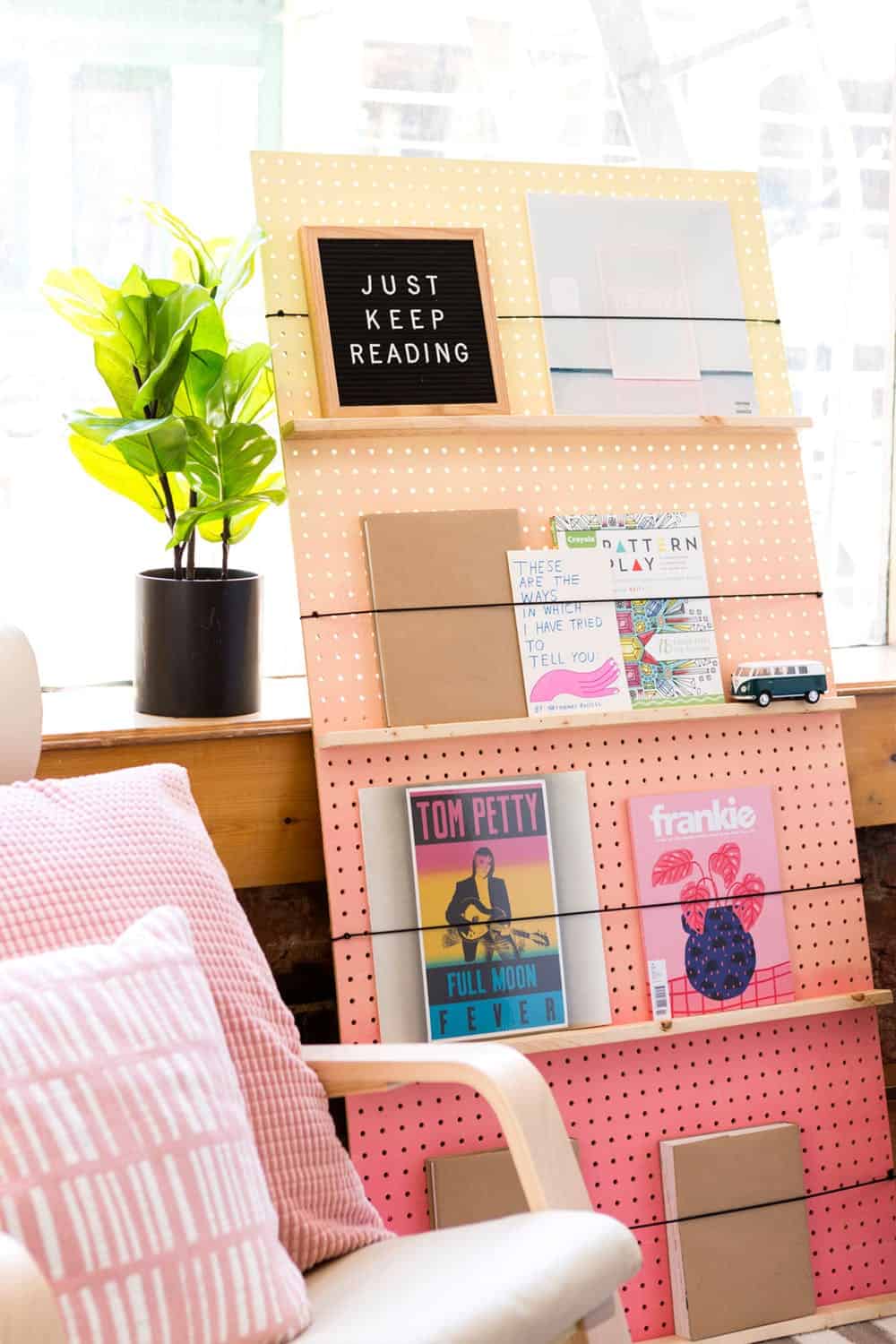 Eye-Catching DIY Shelves
Although we have seen some easy DIY shelves that anyone can make, there are certainly some more complicated designs that require more attention, time, effort, money, and skills. If you have a big empty wall in your home and you are having a hard time deciding what to do with it, the following two ideas may grab your attention. In case you have an old door that you are about to throw away, stop at the third photo and consider recreating the design.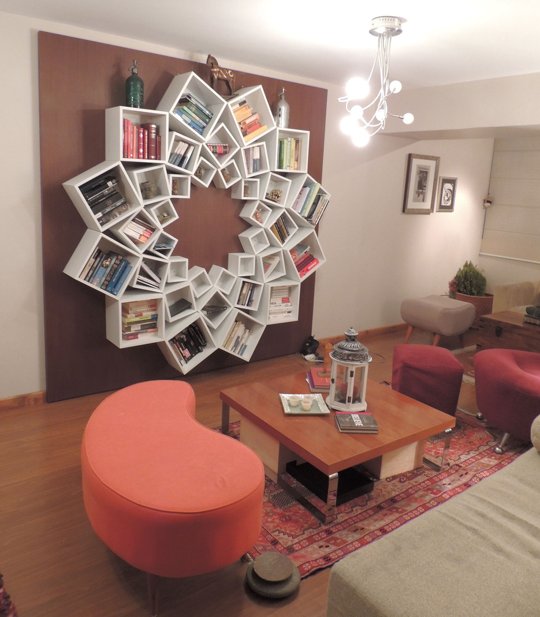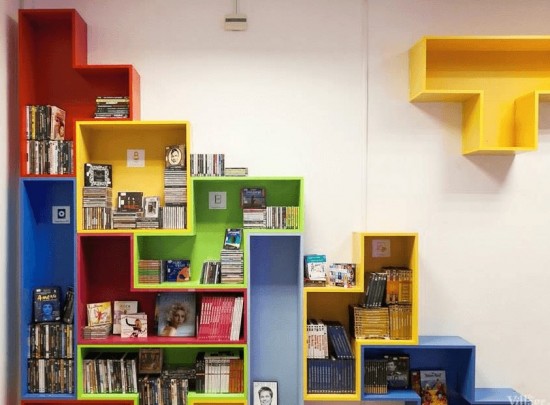 Who would have said that a door can be turned in such a stunning decoration that can have a practical purpose too?

Floating Shelves
Floating shelves are another easy option for you if you are feeling challenged to try other designs. They are ultra-popular lately and you can find them anywhere in the home starting from the kitchen, bathroom, hallway, living room, pantry, kids room, bedroom, and so on. And while you think you can't be creative with them, you can in fact have fun with the corners and create some stunning corner shelves. Do you already have some ideas?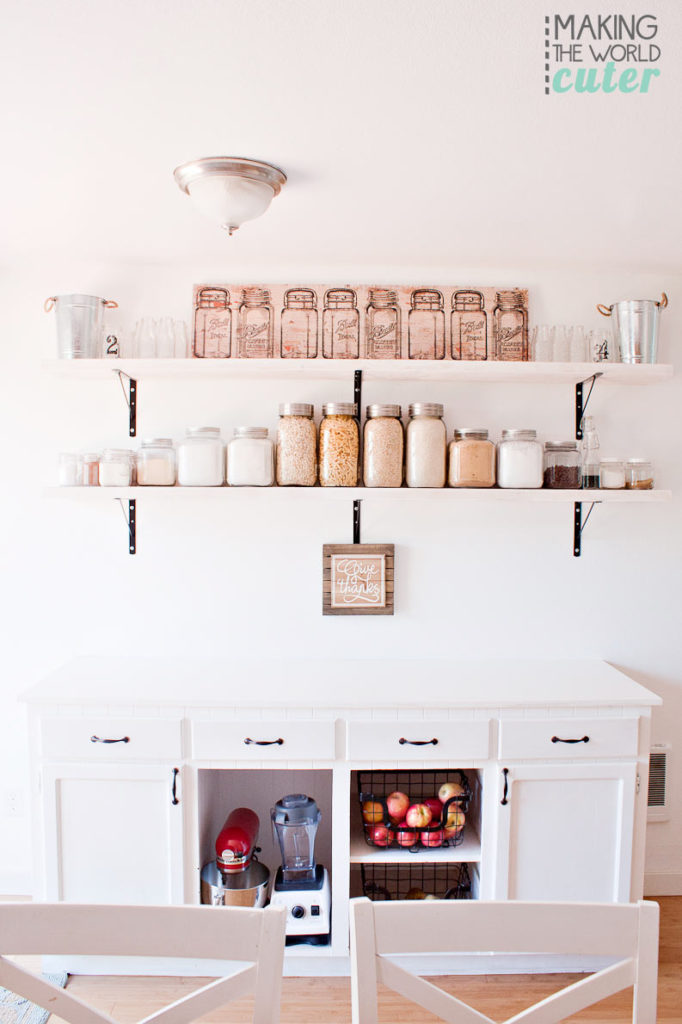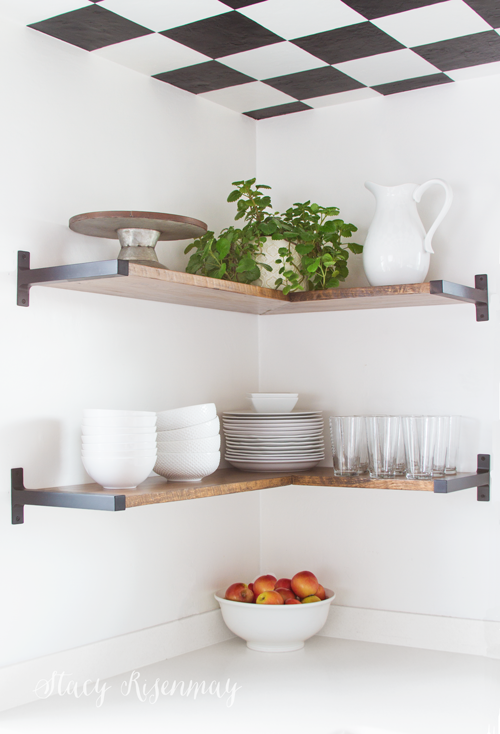 What's the design that you would like to have on one of your walls? Are you having trouble picking just one? Don't worry! You can recreate more of them in more rooms of your home. I already have a few ideas in my mind, I just need to take action. I'd love to hear from you, so please let me know what you think in the comments below. Have a great day!