The industrial homes have something special about them and they are so appealing that make us decorate our homes in this style as soon as possible. Here I'm going to share with you some super cool industrial interiors designs that will give you some inspiration and get your imagination going about redoing your home. The thing that makes them so attractive are the untouched surfaces which give a unique charm to the place. You will notice lots of untouched ceilings and walls and that's because the industrial homes conversed from warehouses which weren't used for living in the past. Later people moved in them and transformed them into living areas. This is why the concept to these homes is the open-floor plan. Scroll down through the photos and dive into these Awesome Industrial Homes Which Will Grab Your Attention and make you want to move in one in them!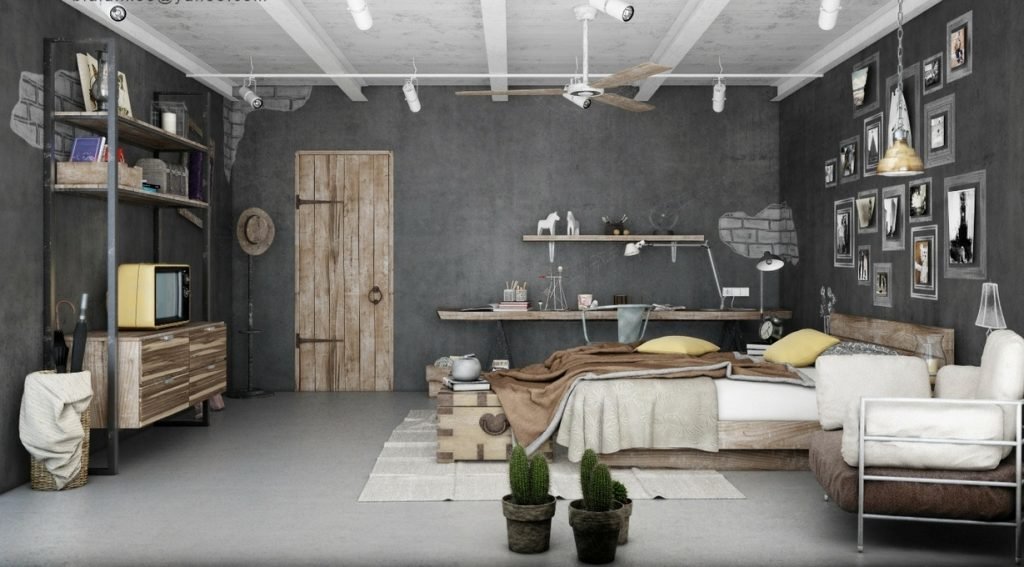 The exposed brick walls are pretty common in these interiors and there's no need to cover them up cause they are the ones that bring the industrial feel in the home.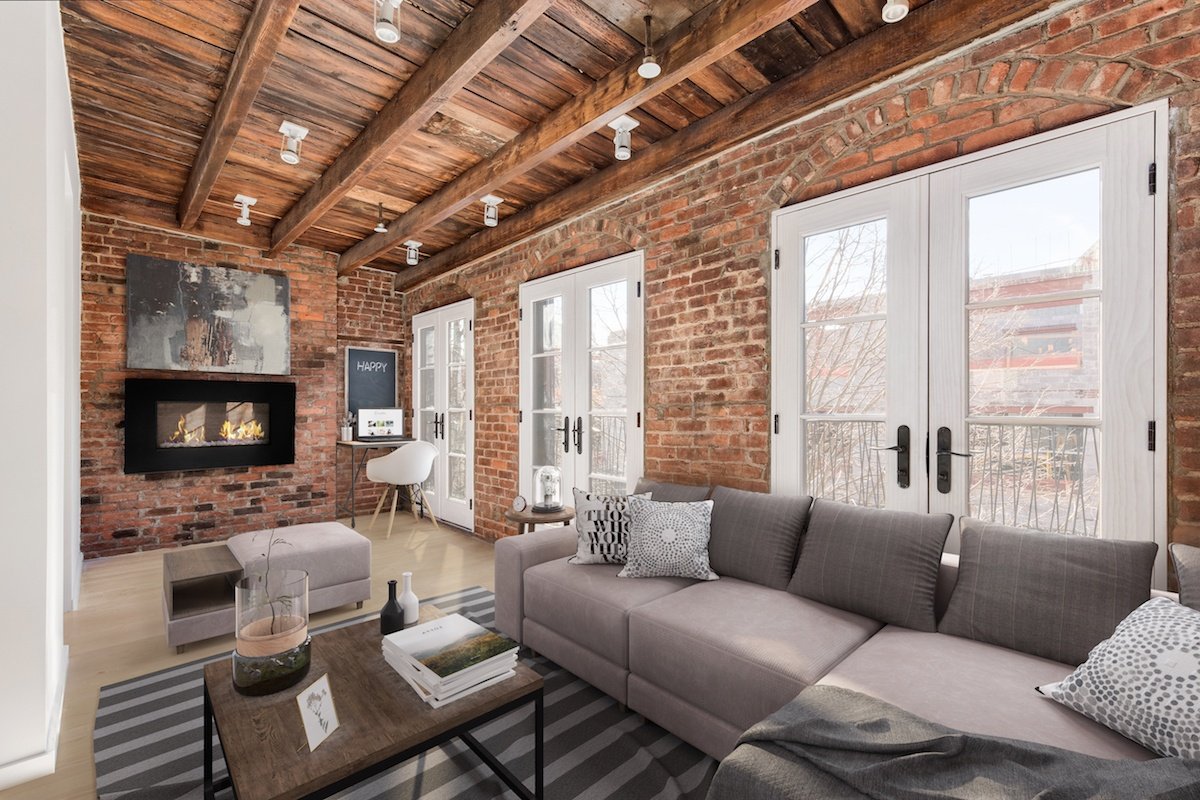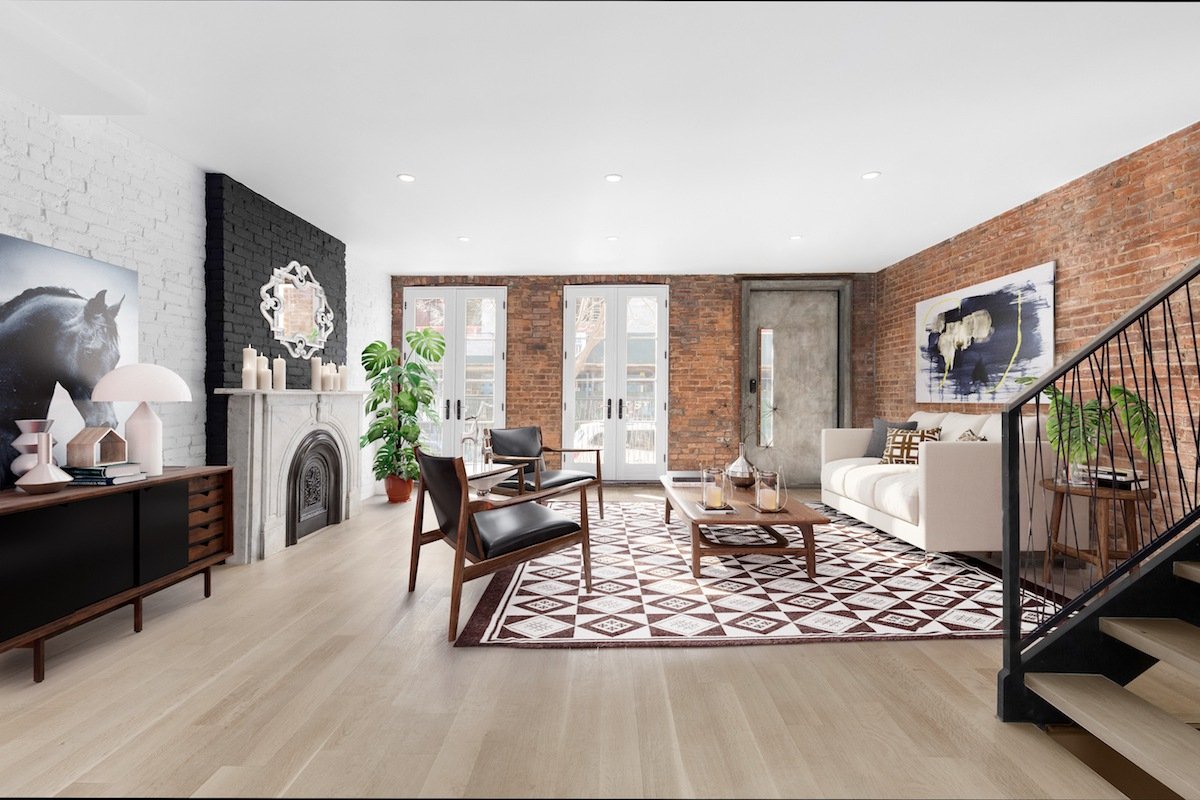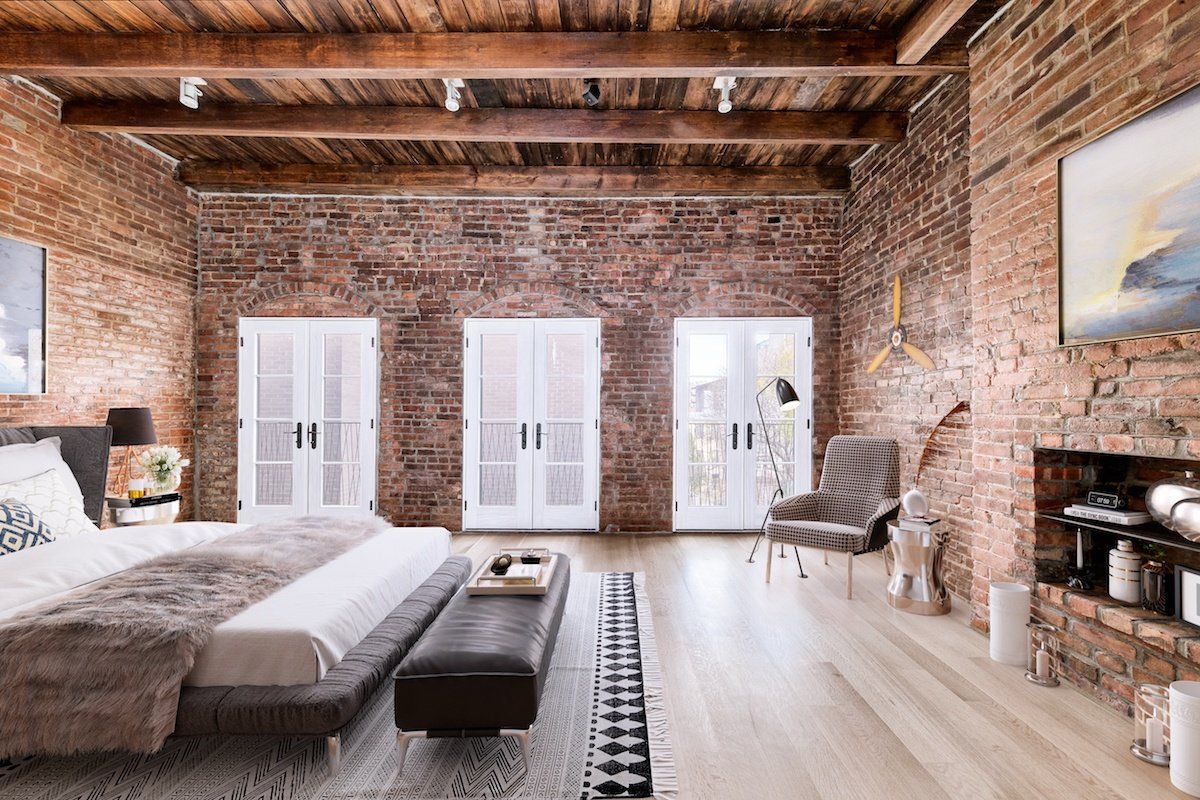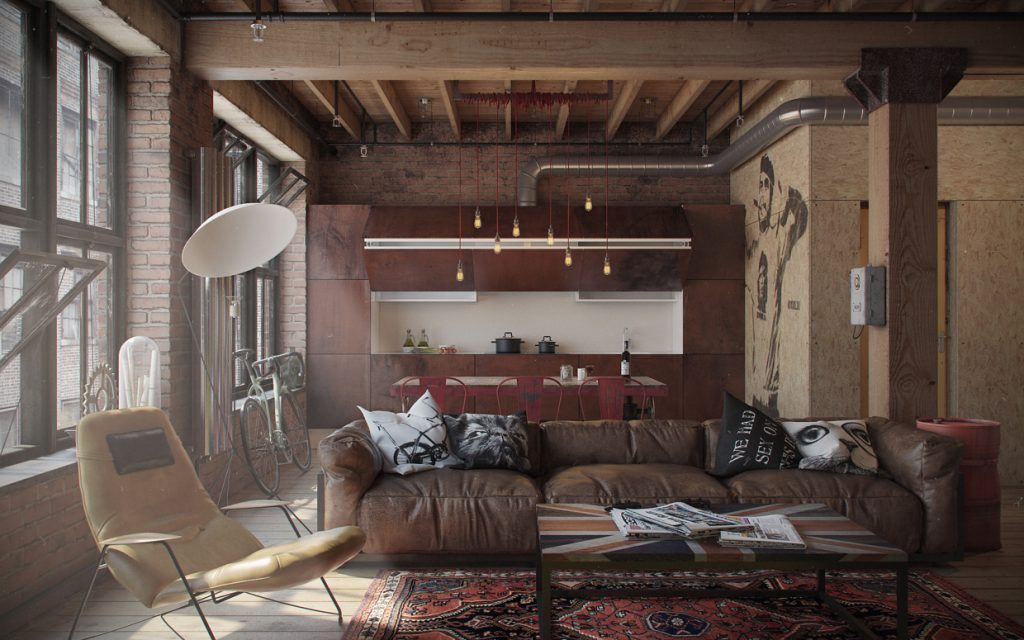 If you want to bring the industrial style in your home but you still want to stick to the modern look at the same time, we suggest you to mix the both styles. The result is going to be an industrial urban design that everyone's going to love.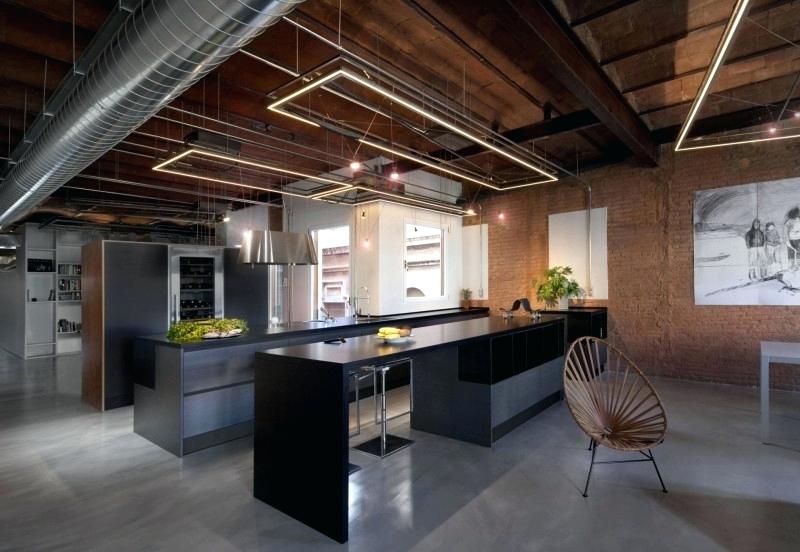 The raw concrete walls are another common sight in these homes. Add some cool artistic pieces to them to make your place more polished and stylish.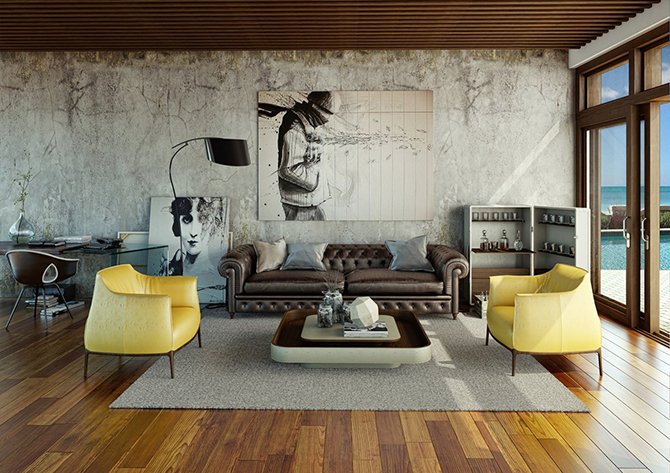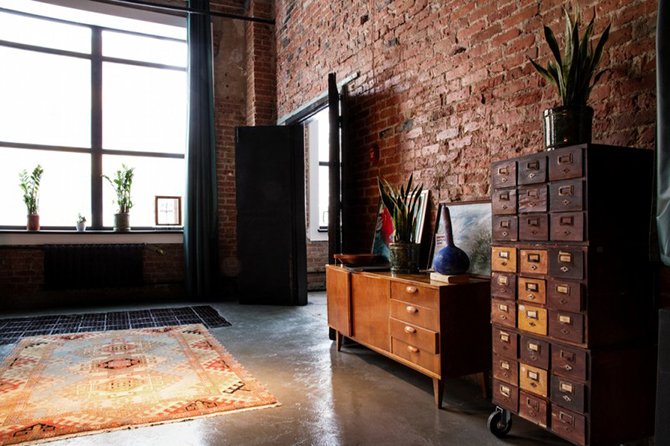 When it comes to lighting you are going to spot tons of factory pendants with exposed bulbs. But nowadays the modern homeowners replace them with other modular designs. Would you like to keep them in your home or go for another contemporary option?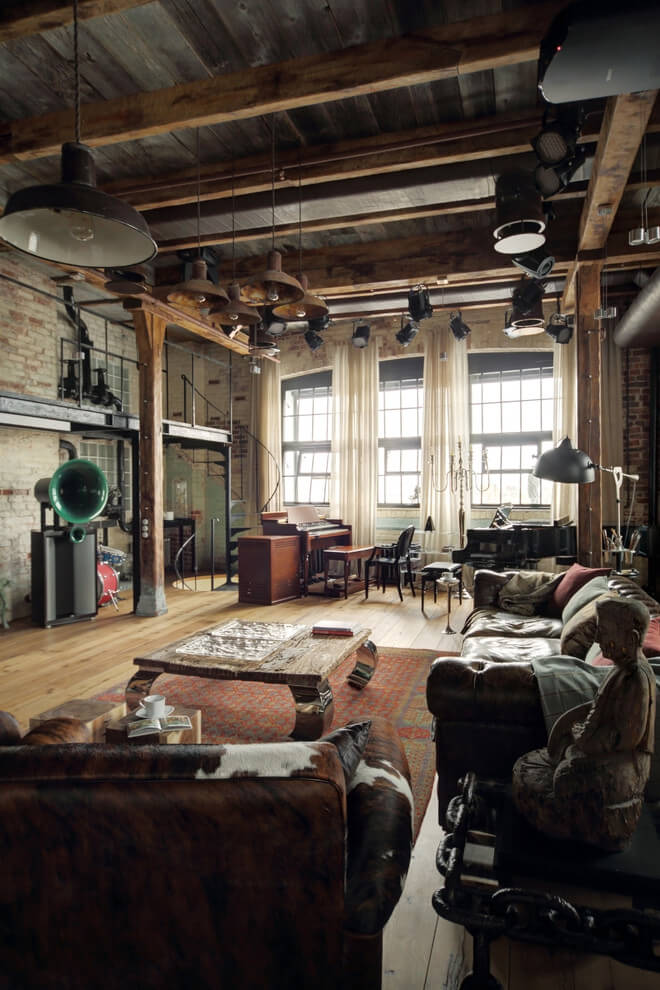 The industrial homes have high ceilings and you will have the chance to have two levels of living areas.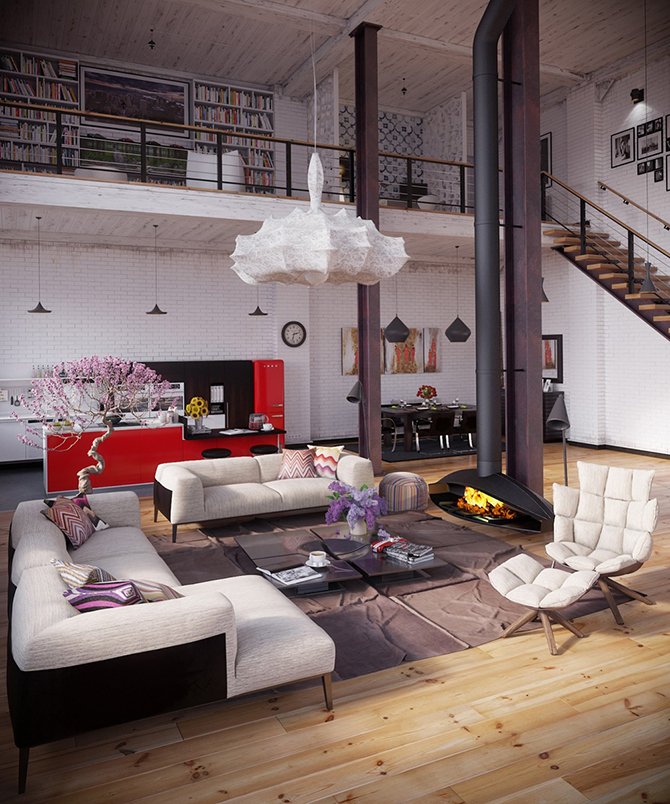 I really like the contrast of the red bricks and the blue sofa. What about you?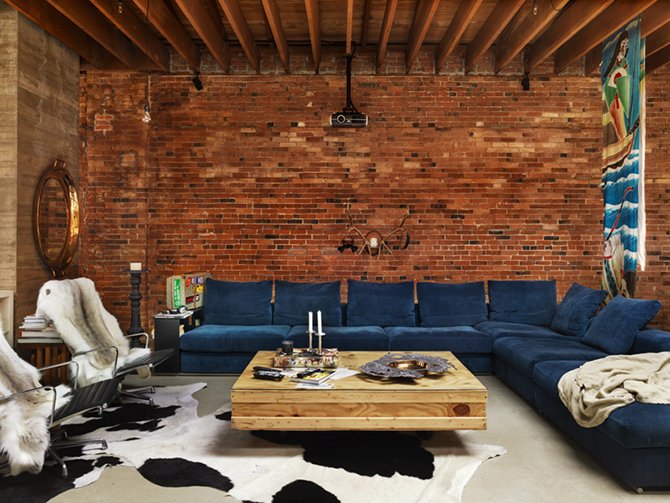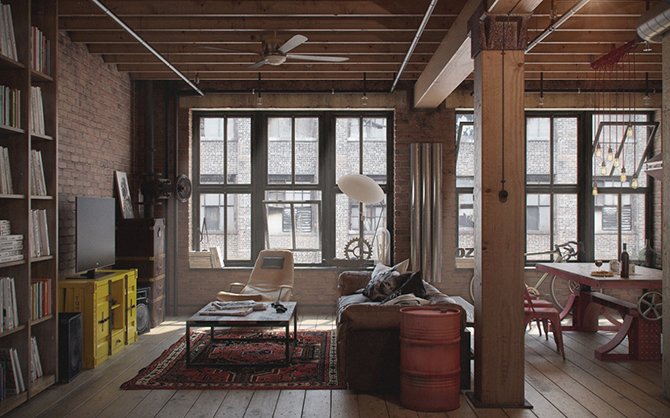 Add rugs to make your living area more warm, cozy and comfortable cause the industrial style is raw and cold. Decorative pillows on the sofa are also a must if you want to enjoy this space to the fullest.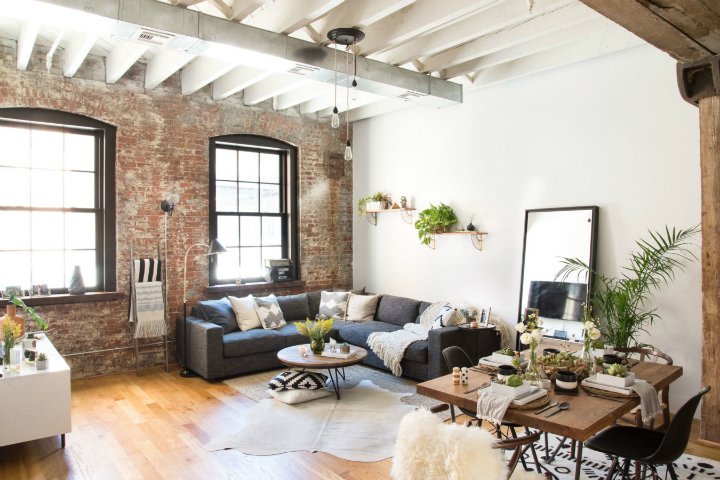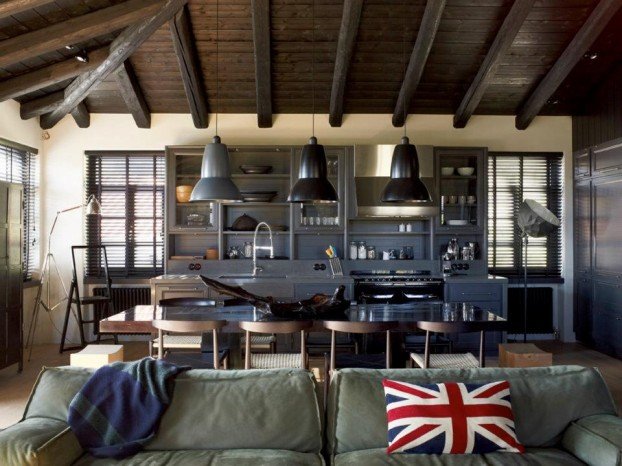 I hope that you like these industrial homes and that you have found an inspiration for decorating your home.