The new hit of color combination for home décor is right in front of you. It is a subtle color combination of the ultimate colors: blush, gray and copper. Bring some warm spirit in your living room or bedroom, by using the nude pink or other shades of pink, combined with gray as base and highlighted the blush with cooper color or real copper elements. You can be brave and decorate your all interior in this mood, or just you can use these colors in details, combined with white as a base. It depends on your taste, and readiness to often change the interior details.
Many people like their habits, different rituals and routines, like morning coffee on the terrace with the daily newspaper. As much as we love our quiet and somewhat predictable life, sometimes we need a new one. Sometimes with changes in the business or private aspects of our lives comes the need to change the appearance of the home. People sometimes get bored with everyday life without even realizing it, so they become dissatisfied with themselves and their surroundings.
Refresh Your Interior Using Colors
Small refreshments and changes to the established can contribute to making you feel much better. Just as women sometimes need to change their hair color, men their dressing style, children mobile phones, so sometimes the home needs a refresh. Since it is your home, every corner of which you know very well, even the smallest changes, will change your perception of the room.
Many people, when arranging their living space, have certain problems to fit different colors into the interior. It's not easy, and the consequences of choosing the wrong colors can affect the atmosphere in your home. So, we recommend that you consult with an architect before making a final decision. We believe that there is no color that should be avoided. But it is necessary to pay attention, in order to choose appropriate tones that will harmoniously fit into the interior. It is known that colors affect our mood and psyche and can incredibly change the atmosphere in a room. By choosing certain colors, you can visually reduce or increase the space in which you live.
Subtle Color Combination of Blush, Gray and Copper
We all love colors, but most often we live in interiors with an absence of them. Most often, these are rooms with neutral colors, where shades from white to black and brown to beige prevail. Most of us love colors, but just don't have the courage to use them. How many times have you liked beautiful pieces of furniture in a bright color, but you are afraid of how they will look in your home? That's why, when you embark on the adventure of choosing colors for the room, start with the piece of furniture you have or want to buy, because it will last for a few years. After that, match the color of the walls, never the other way around.
The interior ideas that we are presenting today are the ultimate trend of colors combinations of blush, gray and copper, and we are sure it will warm your home, and caress your feelings. It would inspire you to make some changes in your home for getting more charming and cute atmosphere. The colors are trendy, but at the same time peaceful and restful. So, do not doubt, use these colors and make your home fabulous.  Enjoy.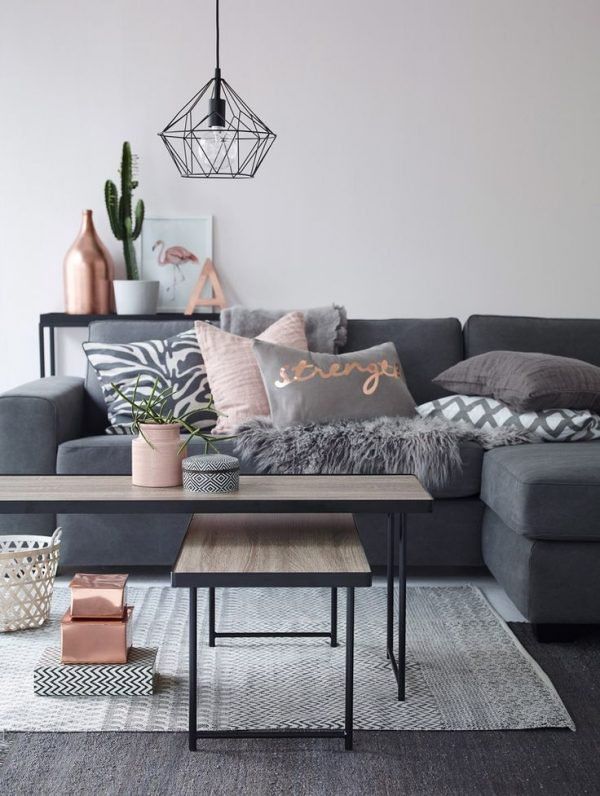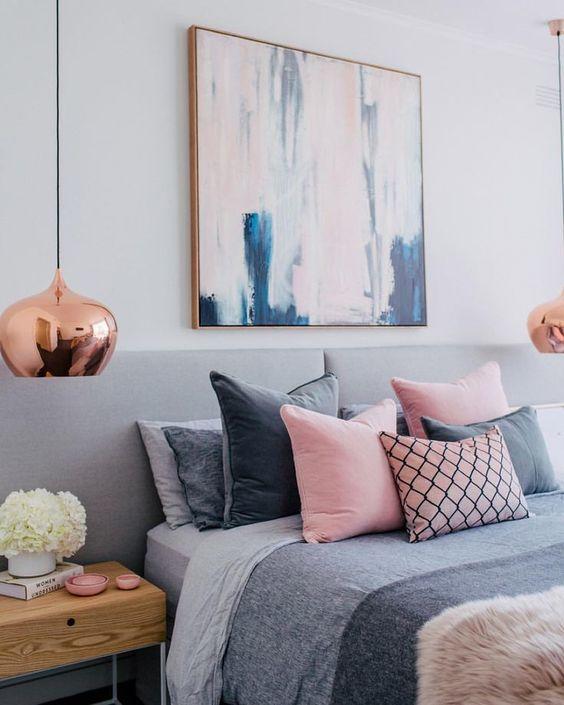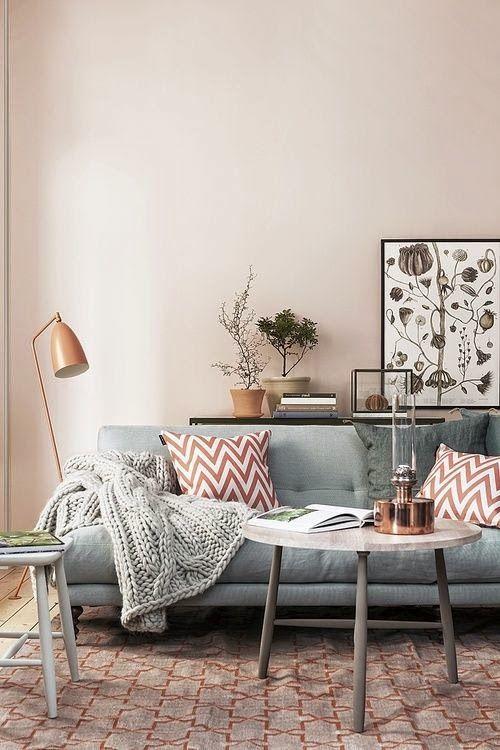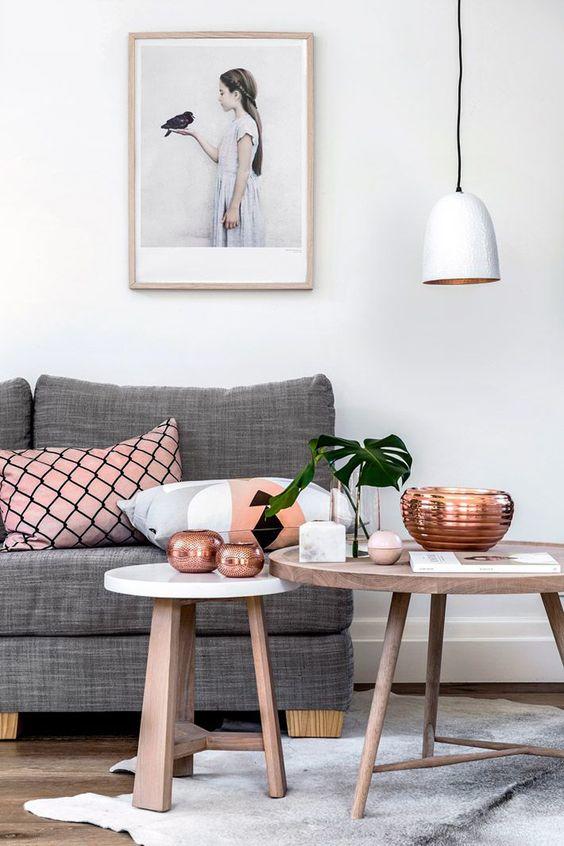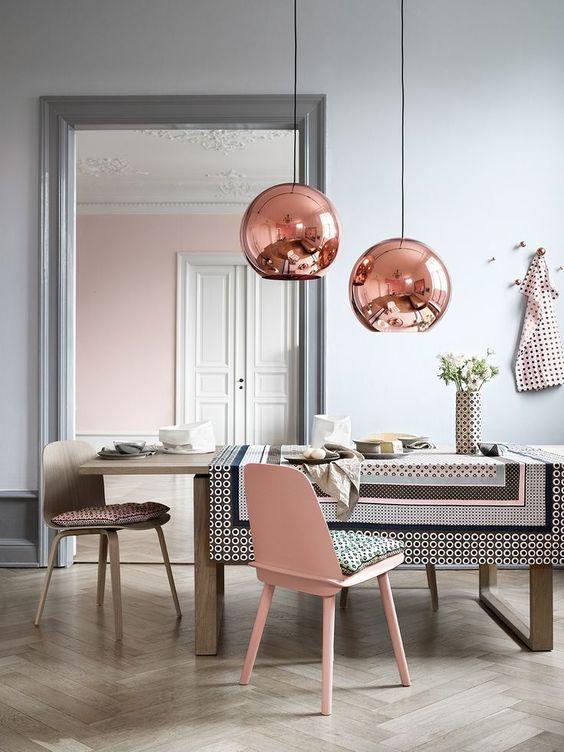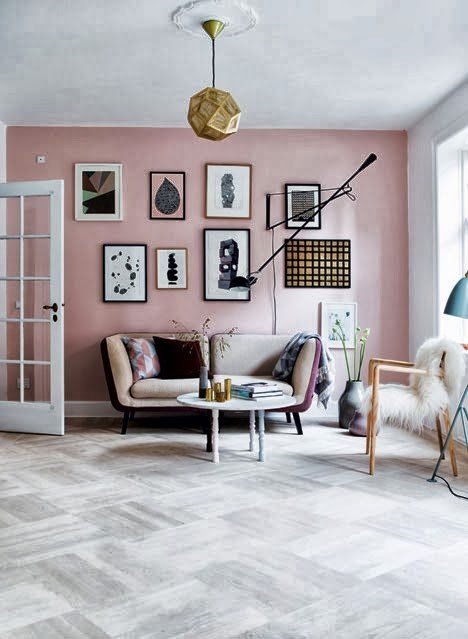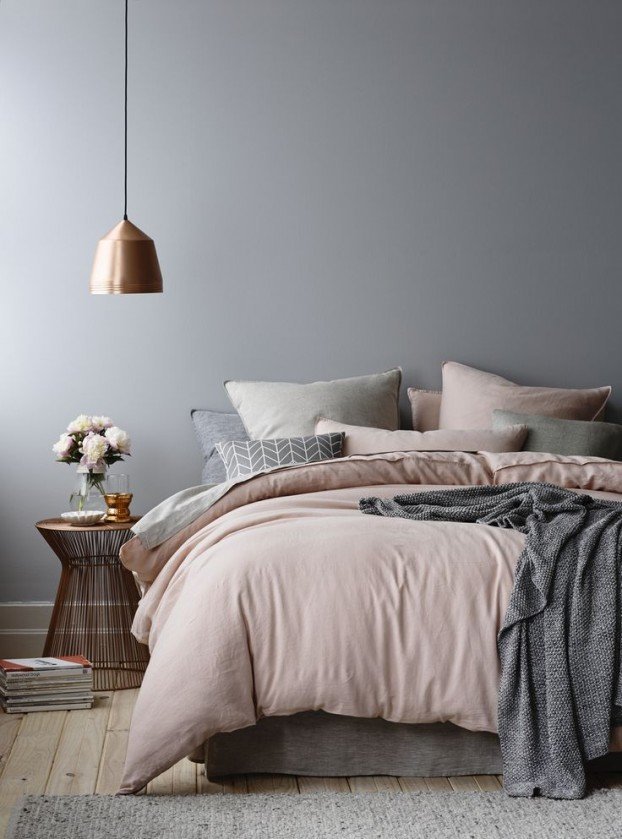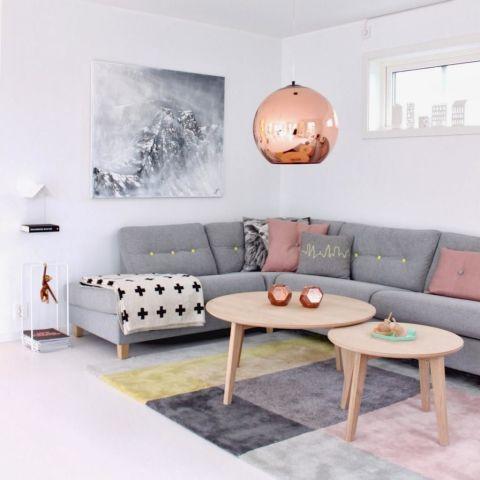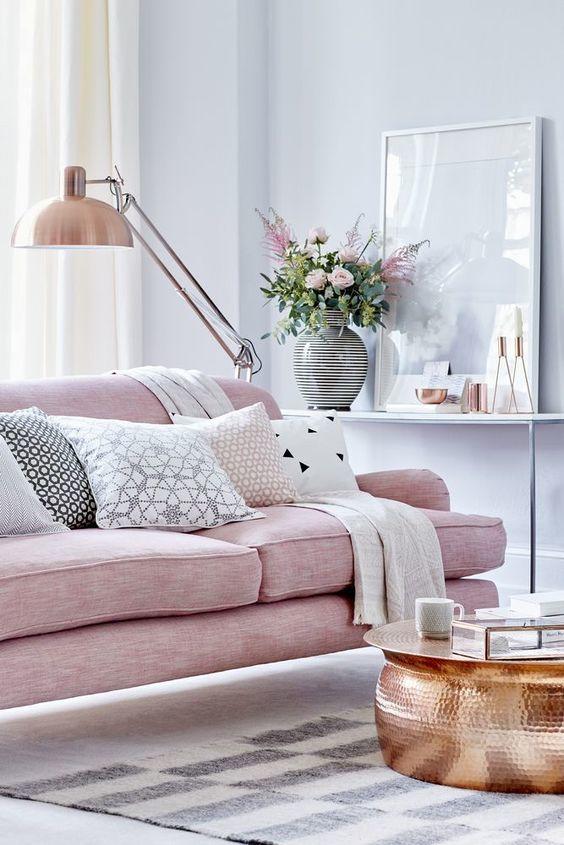 source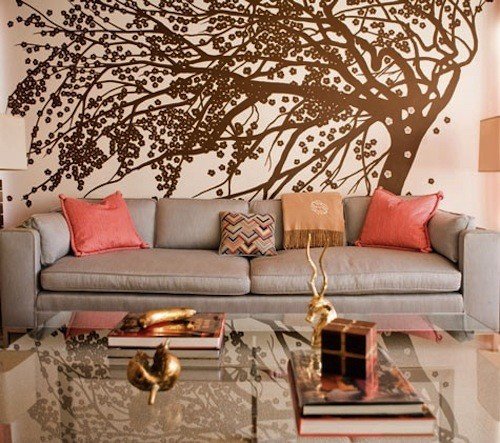 source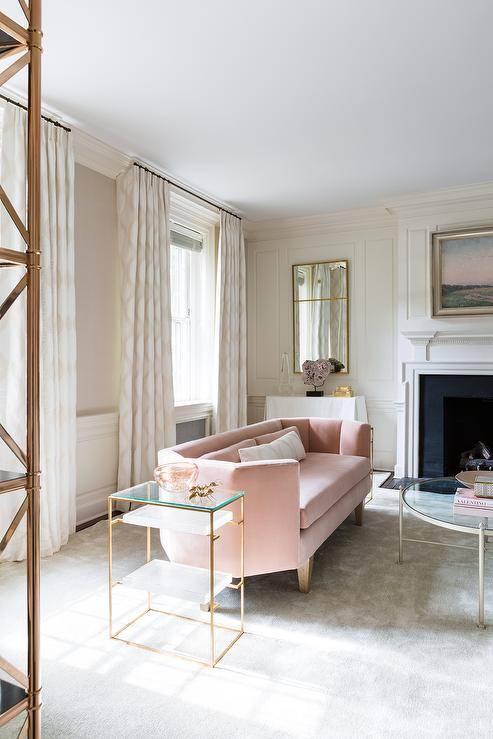 source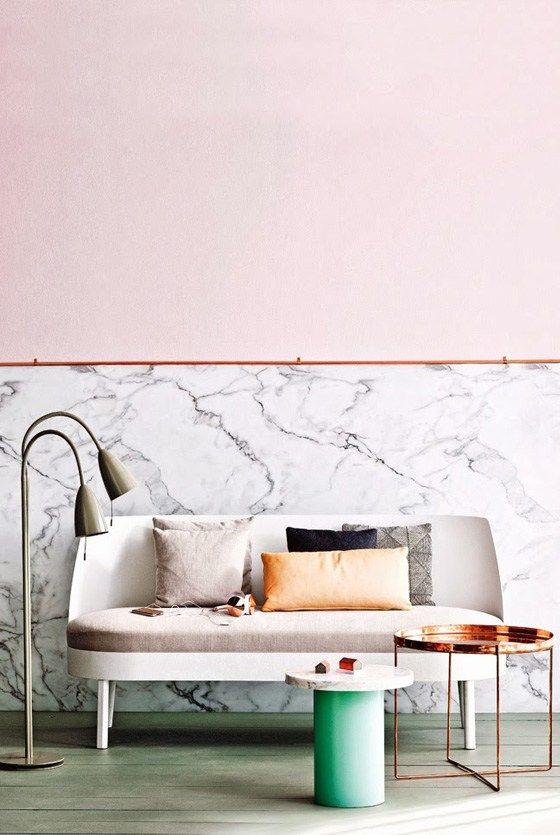 source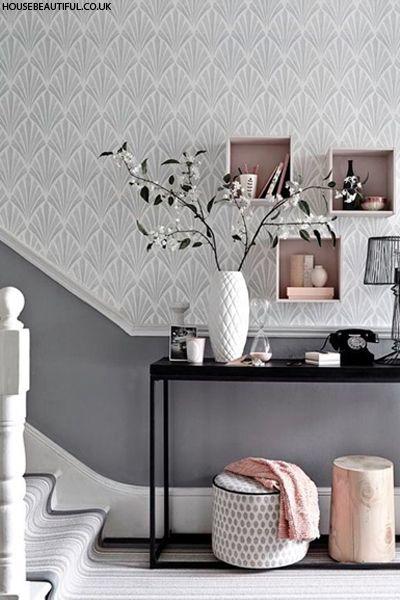 source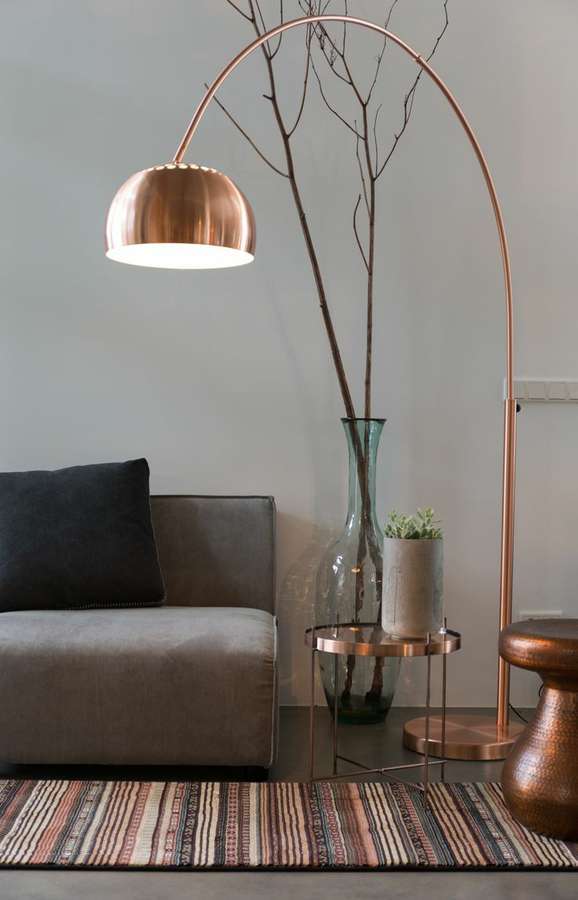 source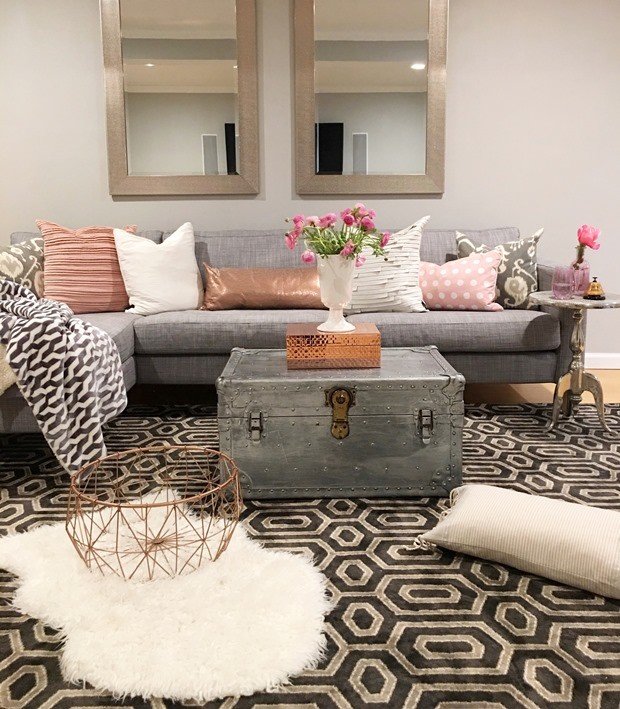 source