Oneworld alliance is a network of 14 different airlines. It serves thousands of destinations in different territories. It has hundreds of airport lounges. All airlines are working together to provide their customers best services and offer the safest and smooth trip. If any airline does not travel to your desired destination, you can travel with one of the partner airlines. The Oneworld alliance consists of the world's largest and top leading airlines. They are fully committed to the safety and security of their valuable passengers. They have compiled all necessary information and updated the protective measures that their partner airlines and airports are taking for their travellers.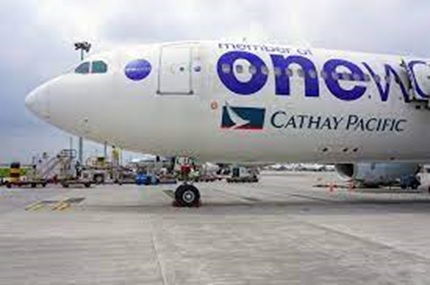 Cathay Pacific airline is one of the world's leading airlines located in Hong Kong. It is a member of the Oneworld alliance. It provides a wide range of benefits to passengers. They have extended their network so their customers can enjoy benefits during their travel. They have connected several destinations across the world through their flights. This airline offers its services in more than 35 countries across the world including Asia, the Pacific, North America, The Middle East, Europe, and Africa.
Benefits and Advantages
Oneworld Partner Airlines offer convenient and comfortable travel to their passengers. Passengers travelling with member airlines enjoy huge benefits as given below:
Business-class priority check-in
Preferred or pre-reserved seat selection
Priority boarding
Easy travel with global coverage
Waitlist priority
Standby priority
Extra baggage allowance
Access to business-class lounges
Earn and redeem miles
Fast track at security lane
Earn bonus miles on eligible flights
Priority baggage handling
First-class priority check-in
Expedited security
Excess to first-class lounges
COVID-19 Advice
Cathay Pacific is committed to providing you with a safe and secure travel experience. All the national and international passengers must take precautionary measures for their safety. They must have their surgical facemasks with them. It is highly recommended that they bring extra masks in their hand carry. They have updated information and a travel guide regarding COVID-19 so all passengers must check for updates to take protective measures.
Earn Miles
Passengers can earn miles and redeem them with any of the partner airlines. There are endless options to earn miles. Fly on Cathay Pacific to earn extra miles and enjoy discounts, promotions, special offers, and best fares. You can also book vehicles, have a driver, book a hotel, restaurant, or a café, and choose the best vacation packages to add and increase your miles quickly. You can increase your miles even faster when you buy bonus miles with your eligible scheduled flights. You can also buy and gift your miles. Travelling with partner airlines, online shopping, donations, and dining can also add up to your miles.
Lounge Access
Members have access to almost 650 airports in different locations and destinations. All airports have lounges where passengers can get access during their travels and trips. You can have your work done during your transit time. You can find peace in the lounge so you can take some rest between your flights. They have a professional team at the airport who continuously monitors your connecting flights and get you to the connection for your ease and comfort. You can use Wi-Fi, take a shower, have some meal, fresh and up, and move forward for your next flight. To have access to the lounges, one must check if he/she is eligible or not. The passenger is eligible if:
Travelling in business or first-class
Departure is on a flight that a member airline of Oneworld operates
World Trip with Oneworld
Oneworld alliance offers a world trip with three different ticket options according to the needs and requirements of the passengers.
Oneworld explorer – in this ticket option, fares depend on the number of places and destinations you want to visit during your world tour.
Global explorer – in this ticket option, fares depend on the total distance you are planning to cover during your world trip. You have a wide range of choices of where you want to travel.
Circle Pacific – in this ticket option, they offer their passengers to travel through the border of the Pacific Ocean. With this ticket, you can visit multiple continents.
Cabin Classes
Cathay Pacific offers four cabin classes for its passengers. These cabin classes include first-class, business class, premium economy class, and economy class.
First-class passengers enjoy an enhanced experience of soft beds, fresh dining options, entertainment, and premium services. Business-class is for business people who are travelling for business trips or business meetings.
Businesspersons can use business class booking for their enhanced business. They offer clients comfortable seats, soft bedding, restaurant-style dining, fresh food with the best ingredients, and luxurious refreshments. They offer their customers a comfortable trip by providing privacy partitions, lighting of your own choice, power outlets, best tables, sleeping options, and Wi-Fi services to their passengers. Passengers can find and enjoy an amazing collection in the media library of our touch TV screens in front of their seats.
Passengers of premium economy class can enjoy the benefits of having priority boarding, special seating, outstanding entertainment, refreshment. Passengers can relax with comfort during their travel to avoid any tiredness. They can have customized service options and facilities according to their needs and requirements. They get fresh flavours, healthy food, fresh fruits, and vegetables. They have an entertaining system through which passengers can enjoy movies, games, music, TV series, and much more. You can arrive at your destination with a fresh mind and body. You can enjoy baggage allowance for your travel. Your trip will be as smooth as possible.
Economy passengers can enjoy the best seats, latest meal options, and outstanding entertainment options in the media library. They provide greater comfort with their adjustable headrest that provides full support to your head, neck, and shoulders during your long trips. You can enjoy legroom to stretch your legs and body during your travels. You can have your mobile devices on the shelf at your eye level. You can put your items and belongings with several storage options with your seat.